Baby's First Christmas Bucket List – Memorable ways to remember your baby's first Christmas!
I just love Christmas, especially now that I have kids.
With my four-year-old, he's at an age where it's all so magical and special. It's so fun.
And with Oliver (my one-year-old)? He won't remember any of it, but I still love it. Even though it's not technically his first Christmas, I still consider him a baby…and having a baby at Christmas-time is its own kind of special.
So, I thought I'd share a few baby-friendly ways to celebrate baby's first Christmas. It's one you won't ever forget!
Dress them up as Santa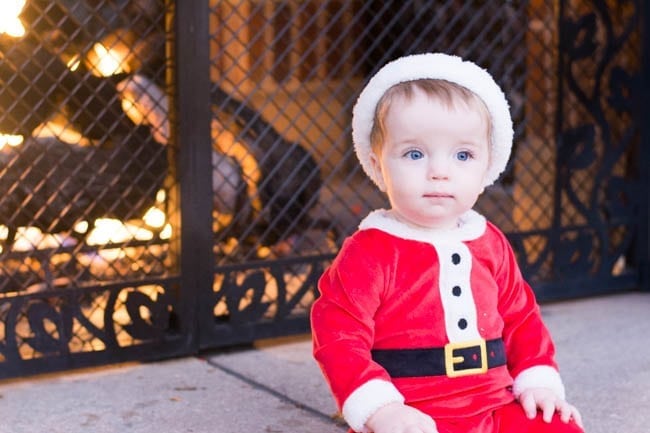 Is there anything cuter than a baby in a Santa outfit? I don't think so! We found this cute Santa outfit at Carter's, and I just couldn't pass it up. We all couldn't get enough of our jolly ol' Oliver in it!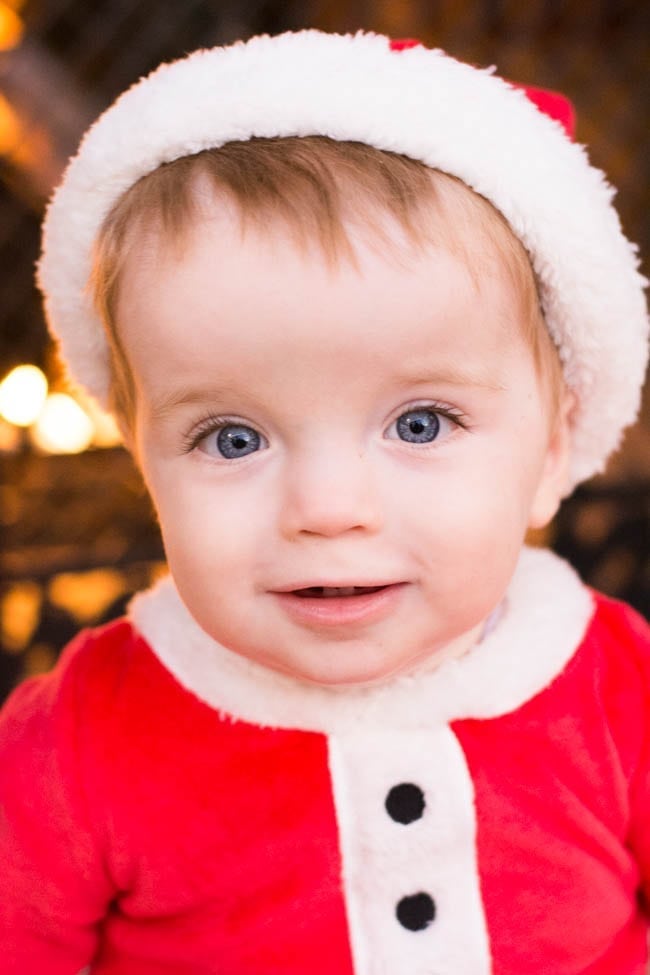 Not only does he look adorable, but it's warm, cozy, and comfortable – all requirements for clothing in our family! I also love that these can double as Christmas jammies (though Carters has a wide selection of baby Christmas pajamas. You might just want to buy another pair of those, too! I sure did).
Visit Santa
Taking your baby to see Santa is basically a rite of passage. We took Oliver last year when he was teeny tiny – it was so cute! When Jack was a baby, he was about 10 months…but he was absolutely terrified.
Either way, you definitely need to get that first picture with Santa!
And, I think visiting Santa while your baby is in their costume is an even better idea!
Sing Christmas Carols
I think all babies love to be sung to – at least in my experience. Get out the words to some cheery Christmas songs and sing to your little baby. They might just start bopping along!
Go on a carriage ride 
This is a fun thing to do where you can sit down and enjoy a nice, winter evening with your baby. Extra points if they have hot chocolate available for the adults. Make sure you bundle your baby up nice and warm, though!
Watch the snow fall
Oliver has always had an affinity for the outdoors – even when it's snowy and cold. If you live somewhere that it snows, bundle baby up and let them see the snow (and feel a few flakes on their face!).
Take cute pictures in festive outfits
If you can find a good reason to take pictures, then do it! Go and pick out a festive outfit for your baby and go to town with pictures.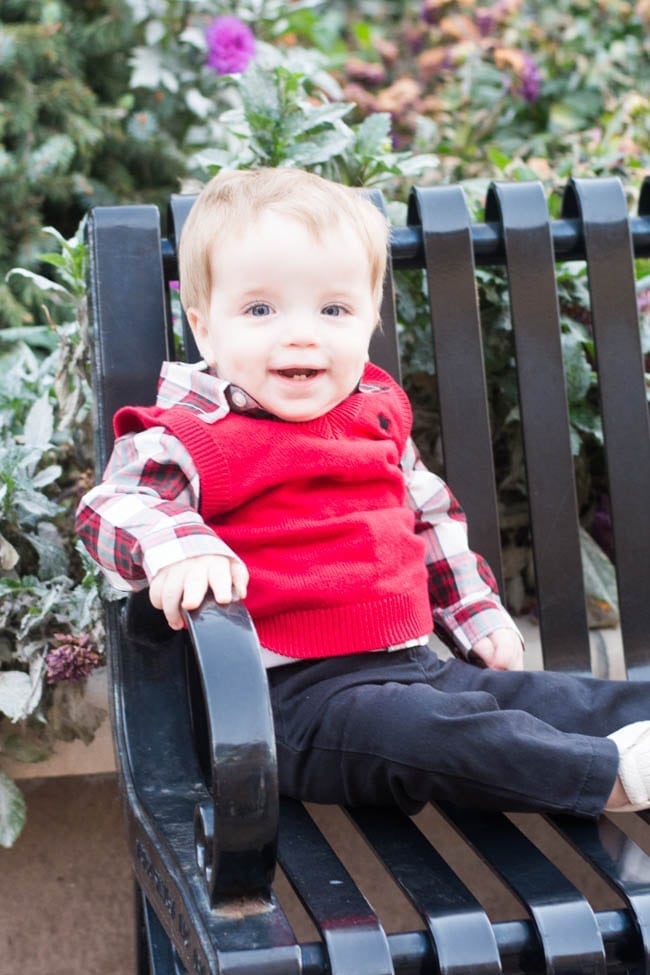 You can take your own or get them professionally done – the sky is the limit. I had such a hard time deciding what to get for Oliver – everything Christmas was on sale when I bought his outfits!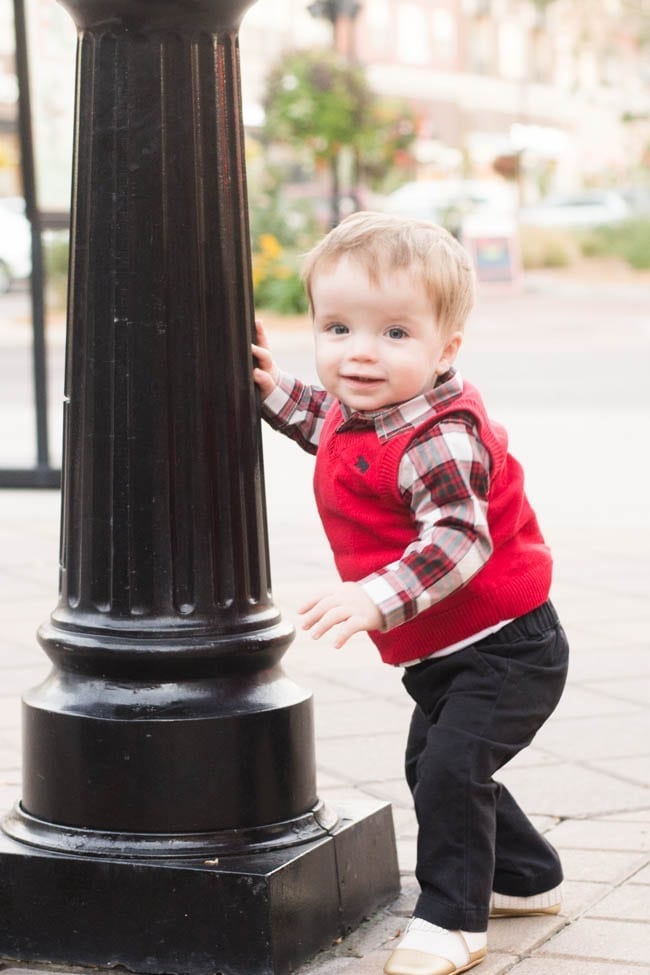 I think I made a pretty good choice with this classic outfit though. He looks pretty dapper, doesn't he? That red color looks beautiful on him *heart eyed emoji*.
Look at Christmas lights
Babies really can be mesmerized by Christmas lights.
Hand/Foot Print Art
Pinterest has all sorts of fun Christmas craft/decoration ideas that involve turning footprints and handprints into reindeer, Christmas trees, and more. I think this is a fun way to remember how small your baby's feet and hands were during their first Christmas 🙂
First Christmas Ornament
In our family, we have a tradition to get a new ornament each year. I love giving my kid's their first ornament (so far, I've given them the same personalized one from Personalization Mall!).
Act out the Nativity 
We act out the Nativity every Christmas Eve, and it's one of my favorite traditions. Last year, we had Oliver play the Baby Jesus, which was so special and fun.
Make a Christmas Photobook
This would probably be something you do after Christmas, but you can gather together all of your memorable moments from your baby's first Christmas and compile it into a fun book. It will be something you all will enjoy for years to come.
Read baby versions of holiday books
I love reading Christmas books with my kids – and there are SO many fun baby Christmas books out there. Some are based on more traditional stories, and others are new, but it's never too early to start reading!
No matter what you do, your baby's first holiday celebration can be special – even if all you do is cuddle, drink some hot cocoa, and appreciate one another's company!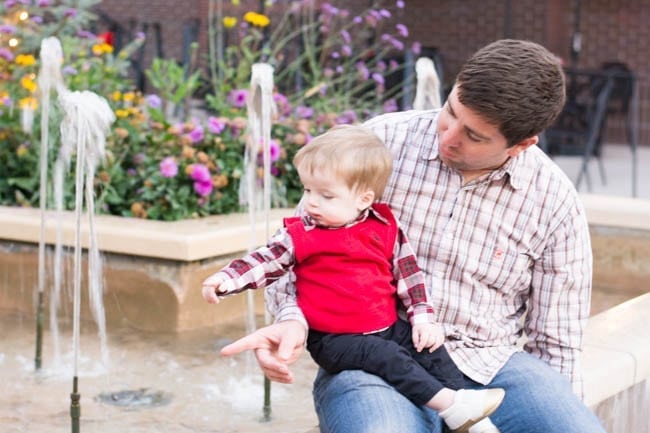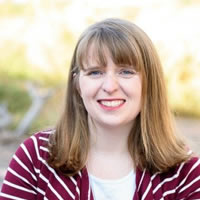 Katie is a Colorado-native, BYU graduated, and most importantly, wife to one and mother to three beautiful boys. She is passionate about sharing her experiences with others – especially about pregnancy, breastfeeding, cooking, and crafts. She is an International Board Certified Lactation Consultant. She loves spending time with her family and helping others find joy in family life.