My sister is a preschool teacher at a small private school. For the last several years, we have made the most adorable ugly sweater shirts for her little ones. And, I am so excited to finally share this fun DIY Ugly Sweater Shirt project!
This cute little project is a little tedious, but totally worth it. And, there isn't much cuter than a classroom full of toddlers in homemade ugly sweater shirts!
Homemade Ugly Sweater
Ugly sweaters have become super popular, and with that popularity comes a higher price.
But, my sister knows I have several Cricut machines, and she was confident that I could help her make adorable homemade ugly sweater shirts for her little ones. And, she was right!
I designed an appropriately ugly sweater design. Then, we weeded the excess HTV together. (This is definitely a team job if you are making more than one or two ugly sweater shirts) Finally, we each used an EasyPress and pressed the image on to the shirts.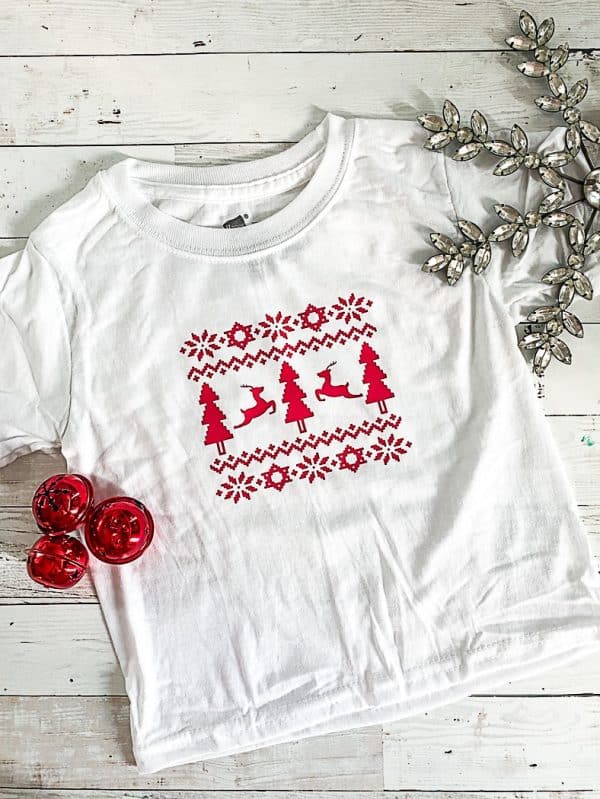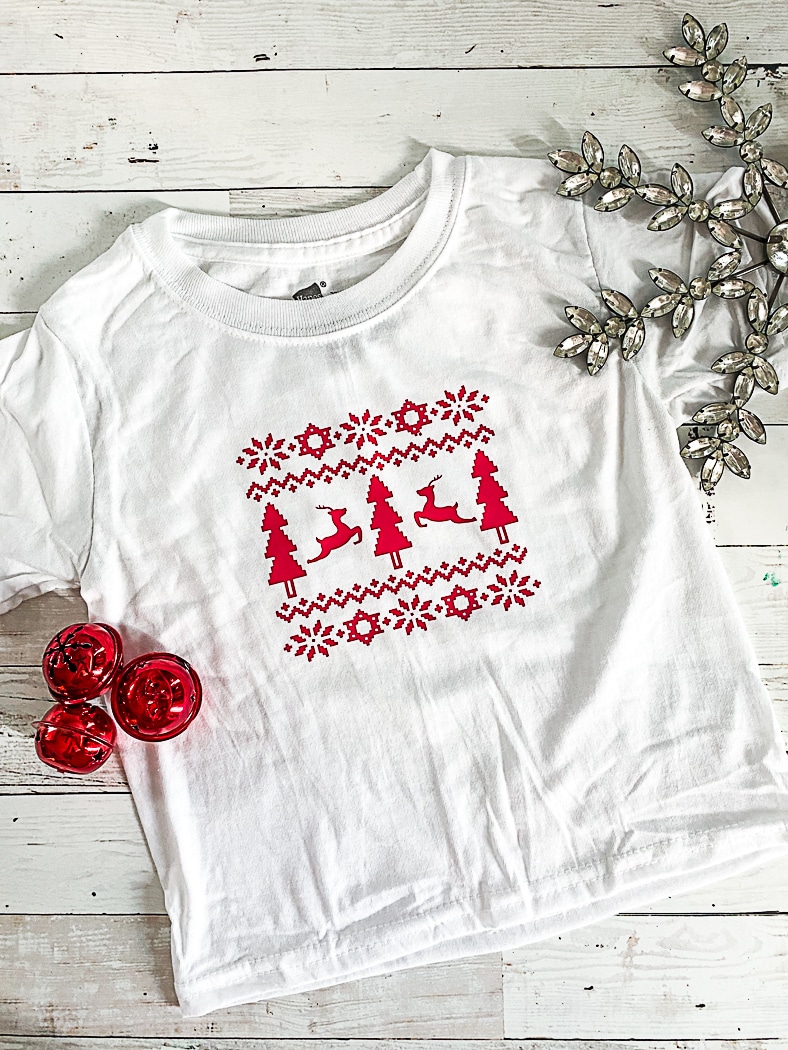 Then, my sister took the shirts into her class and let each child add pom poms, ornaments, garland, and more decorations to complete their shirts! This is a totally optional step, but it really does enhance the ugliness, LOL.
Make an Ugly Sweater Shirt
This little project only needs a few supplies, and you may already have them at home.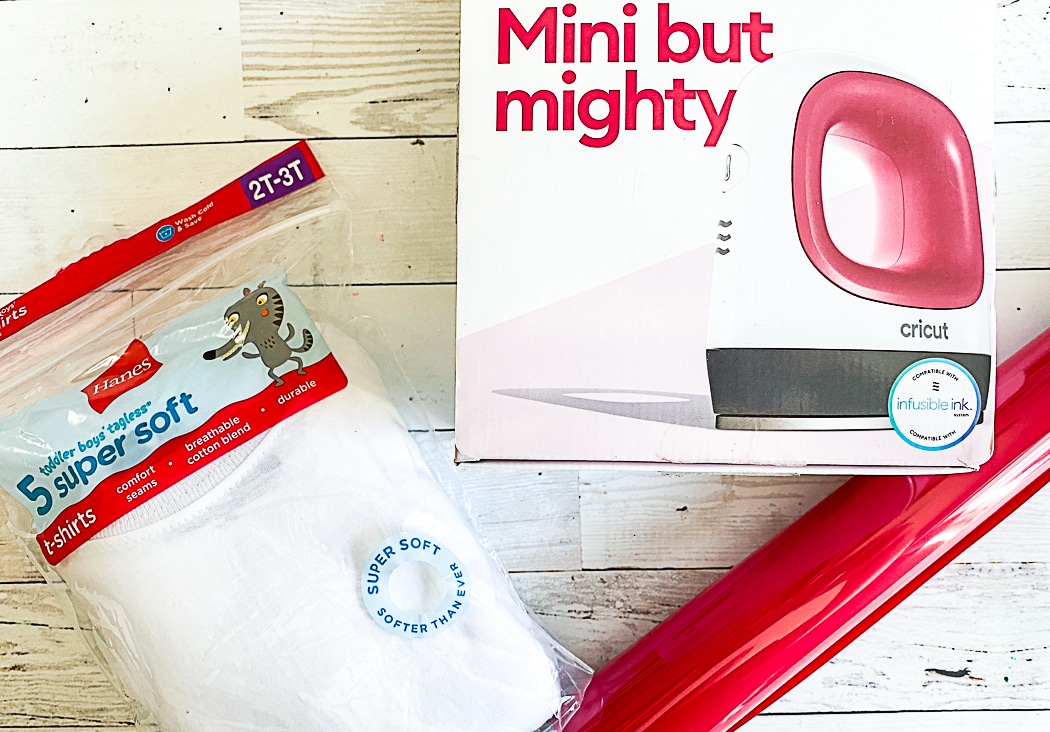 Cricut Cut File
T-Shirt
Optional – pom poms, ornaments, garland, etc.
Begin this project by opening the cut file and size it to fit your shirt. These shirts are little, so we were able to cut enough for four shirts from each 12×12″ piece of Iron On.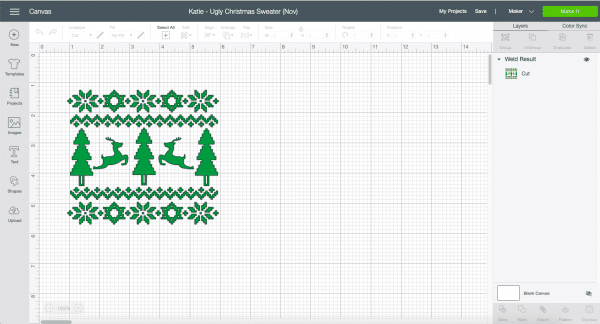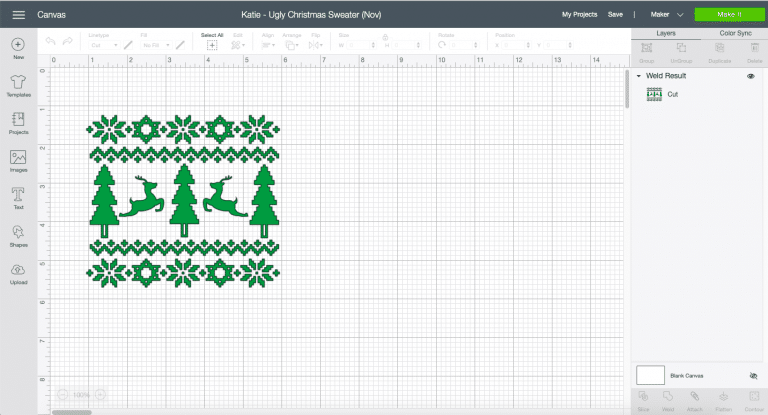 Then, send the image to cut. Don't forget to mirror the cut and place the Iron On on the cutting mat shiny side down.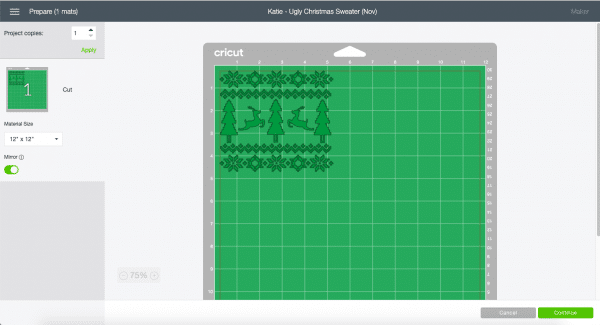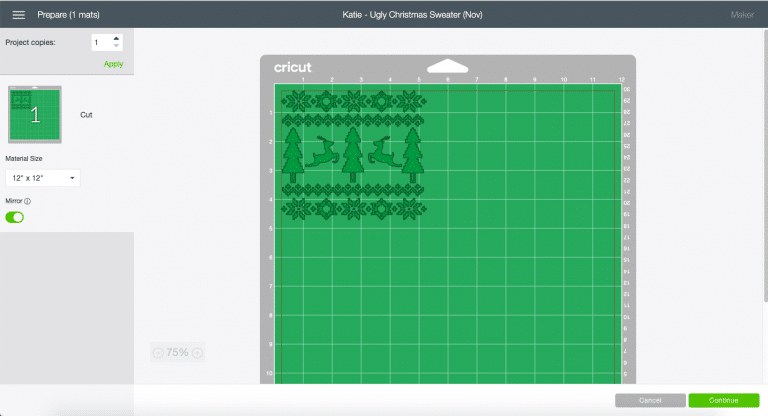 Once the image has been cut, weed the excess vinyl. There are some small parts on this image, so be sure to weed carefully.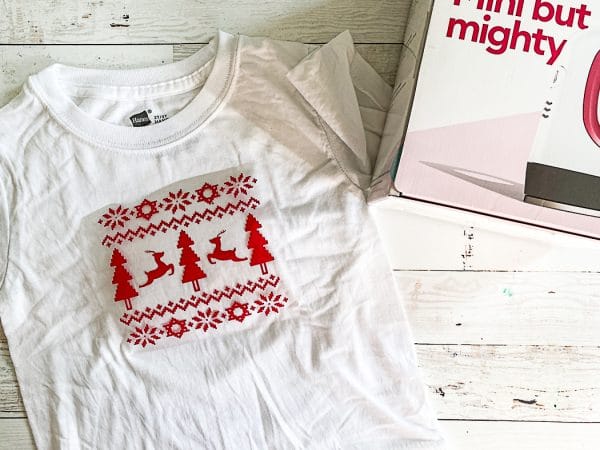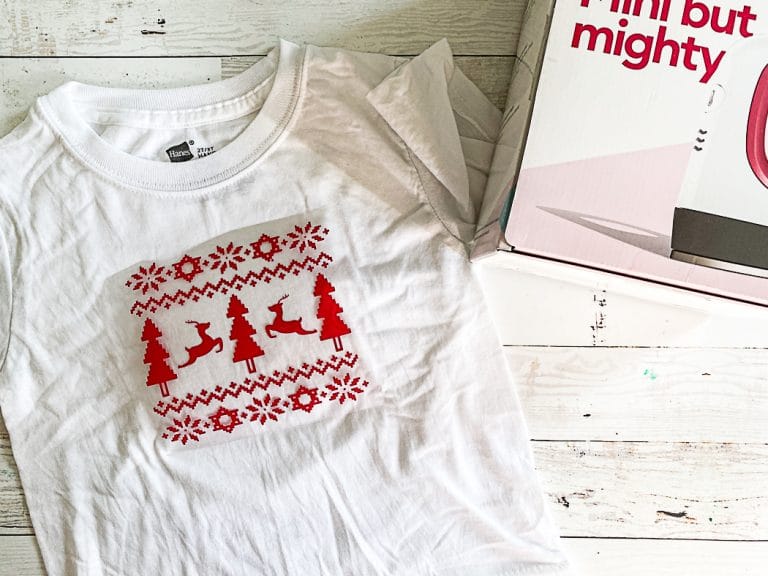 Now, press the image on to the shirts.
You can be finished now, or you can sew on some embellishments. Either way, you will have the cutest ugly sweater shirt around!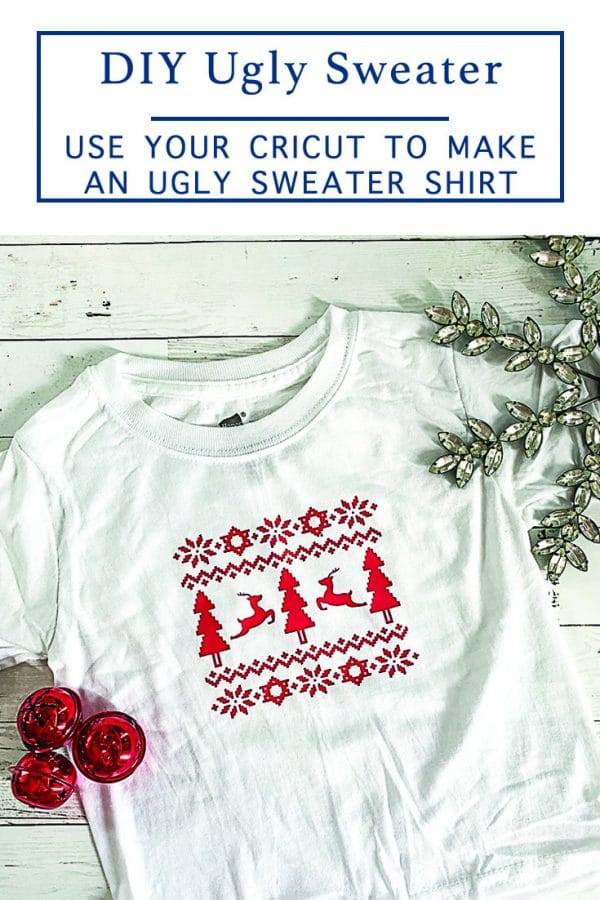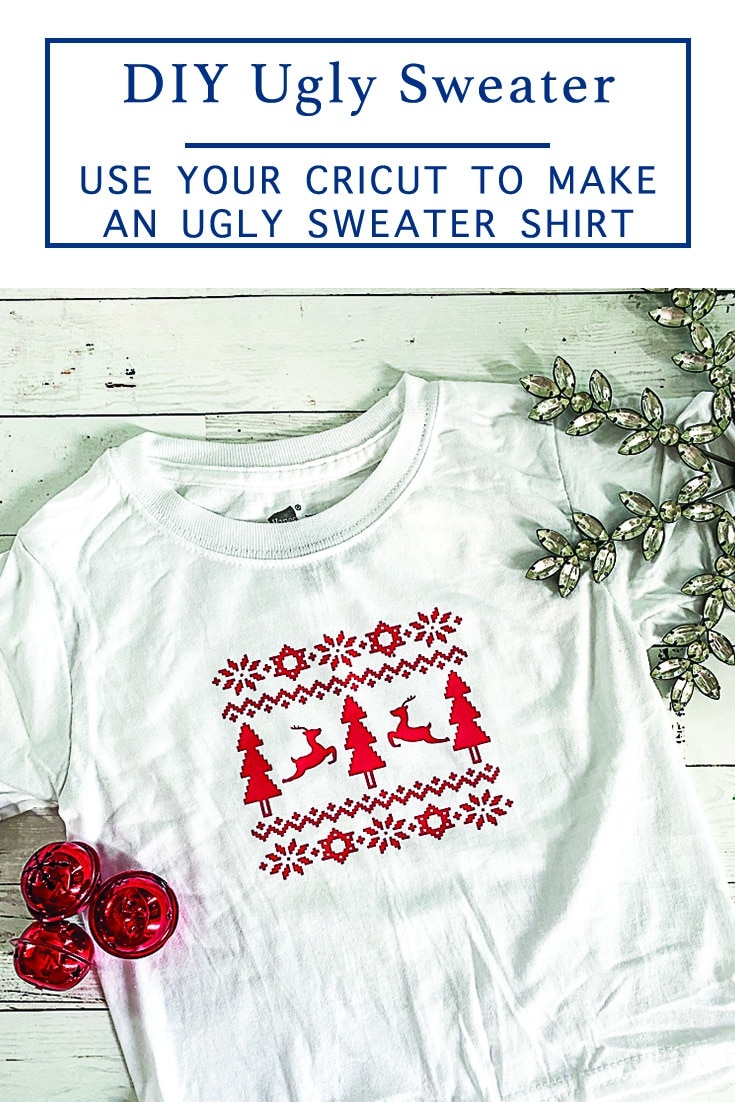 More Christmas Projects:
You could say my blogging journey is a little bit Erin Brockovich, a whole lot creative mom.
Life took a crazy turn with the birth of my third child, who had so many health issues we weren't sure if he'd live. Eventually he and his younger brother were both diagnosed with an auto-immune disorder that mimics disease found in Asian children exposed to Agent Orange. We believe ground water tainted by a chemical testing facility near our home is likely to blame.
I wasn't about to let health challenges get in the way of CELEBRATING life with my children and started planning fairly elaborate, themed events in the security of my home. Today I am an established party blogger looking to partner with brands on budget-friendly, DIY home celebrations.
Jessica's work has been featured on such notable party blogs and magazines such as Catch My Party, Hostess With The Mostess, Bird's Party Magazine, Amy Atlas, lilsugar, and Spaceships and Laserbeams.