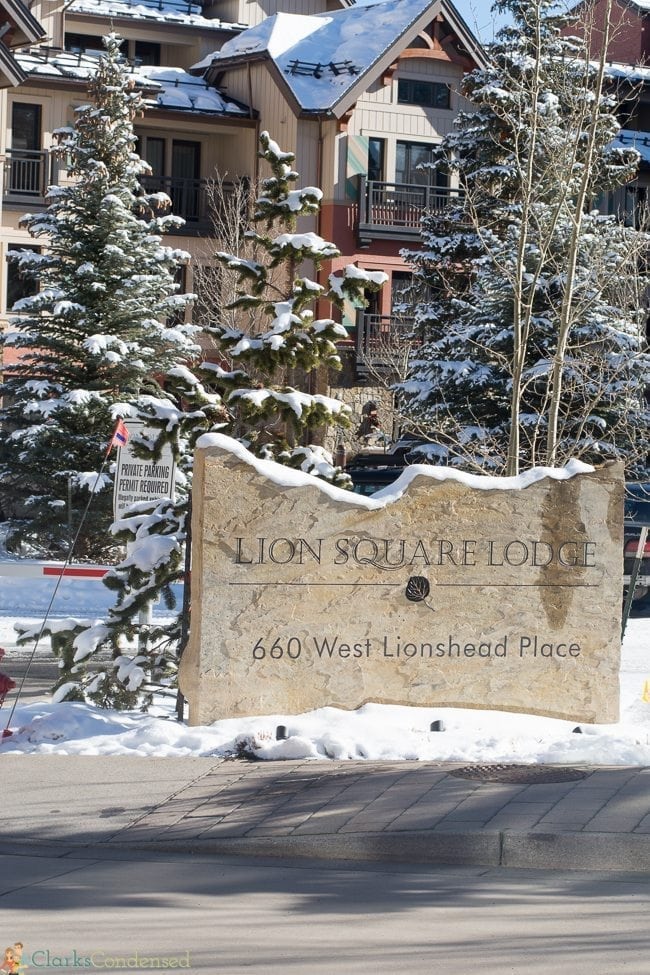 Last weekend, we had a glimpse of what it's like to live in luxury.
We had the opportunity to head up to Vail, Colorado, for the weekend and enjoy a few days of relaxation, skiing, and family fun. It's weekends like this that make us want to be full-time travel bloggers!
I'll write a little more about Vail in general in another post, but right now, I wanted to share a little bit about where we stayed – The Lion Square Lodge.
This resort has beautiful condos that are privately owned but managed and rented out by Wyndham Vacation Rentals, the world's largest professional manager of vacation rental properties. We had no idea what to expect when we got there, and to say we were blown away from the moment we walked in is an understatement.
We arrived around 5:00 PM on a Friday evening, and we were greeted immediately by the person at the front desk. He was very helpful in helping us check in and giving us a brief overview of the property. One thing that really stood out to us about the Lion Square Lodge was how friendly and helpful all the employees were. They really went above and beyond – and let me tell you, that goes along with me.
Our condo was…amazing. I told Forrest that I wouldn't mind living there. There were two bedrooms – one had a king size bed and the other had two queens. There were also two couches that pulled out into beds, so it was definitely not lacking in the sleeping options.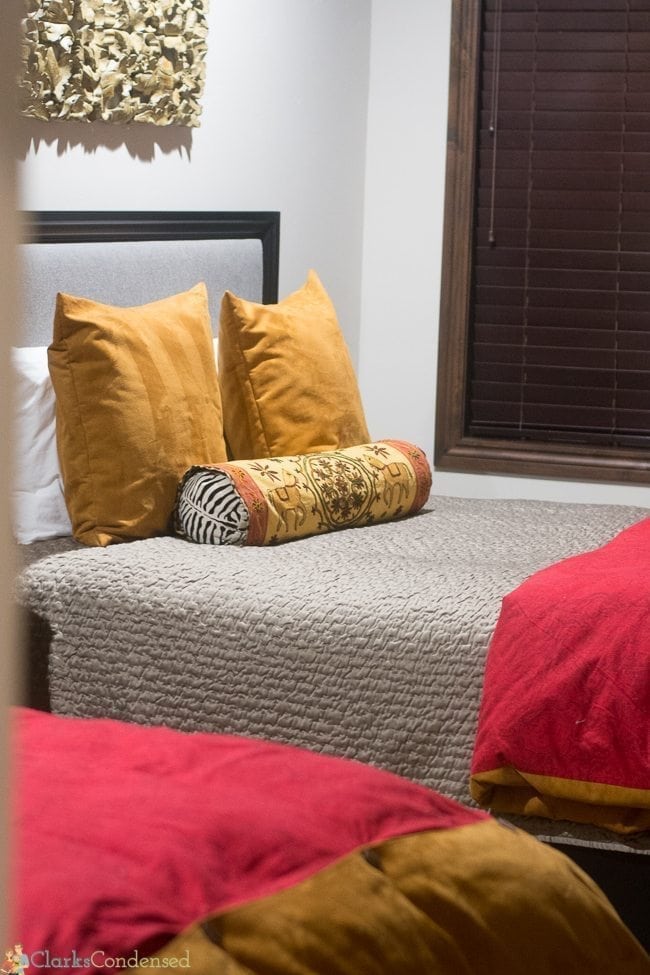 There was a large living room area with a flat screen TV, games, an electric fireplace, and two comfortable couches. I was excited to see that they had a variety of games available for us to use. Jack really got hooked on checkers during our weekend there.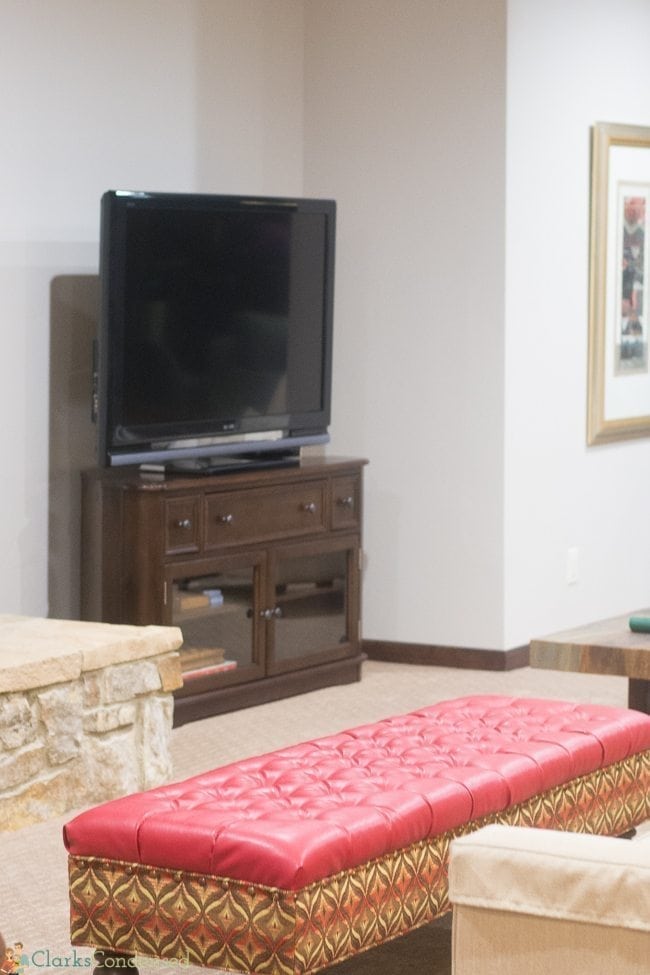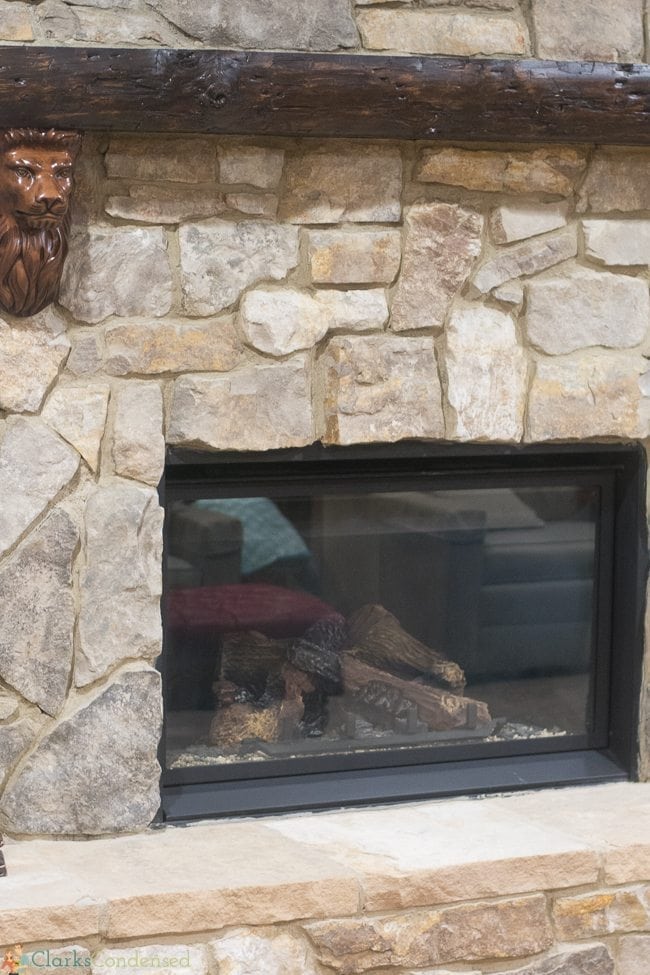 I have to admit, my favorite part of our condo was the kitchen. It was basically my dream kitchen. There was a large island counter top with plenty of room to prepare food. The large refrigerator/freezer blended in with the decor of the kitchen by being hidden by cupboards. There was a convection oven, the coolest microwave I've ever seen, and it was filled with all the dishes, cutlery, and appliances you could possibly need.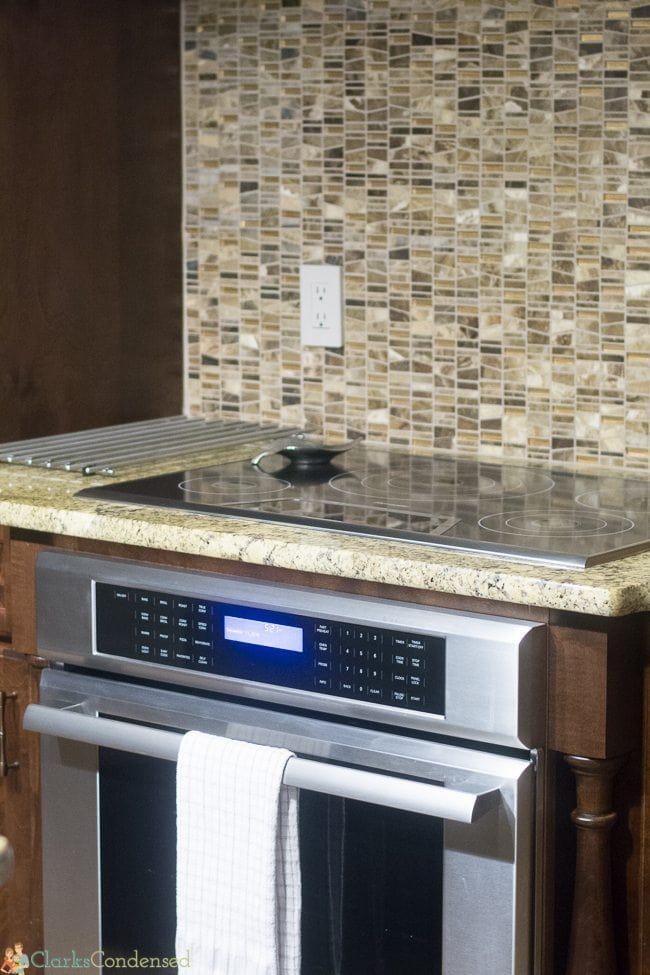 We didn't get a chance to go swimming – it was outdoors, and I didn't really want to take my boys (especially Oliver) out there. However, it was heated, there were hot tubs, and it looked really fun. I almost snuck away a few times to try it out (though Oliver doesn't really let me out of his site for too long!)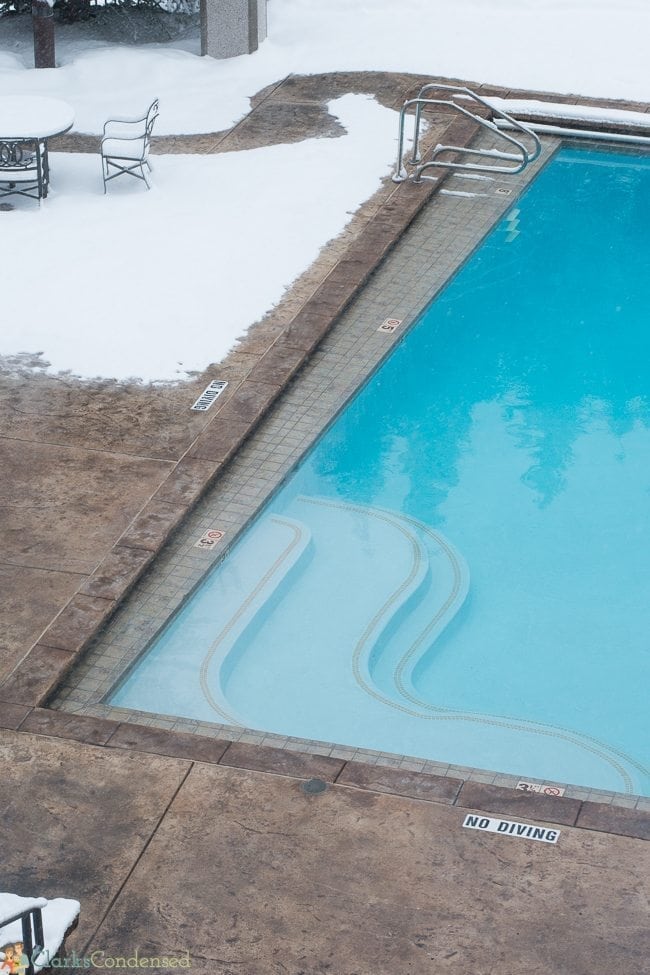 We aren't big skiers – though Forrest and Jack enjoyed some time on the slopes while we were there. However, if you do enjoy skiing, this Lion Square Lodge is definitely a great place to stay. Our room was literally about 50 feet from the ski lift. It was pretty cool. I loved watching all the skiers, listening to festive Christmas music, and just being so close to the snow-packed mountains. It was definitely an experience like none other.
The Lion Square Lodge is centrally located and you can walk to pretty much anything you need. We loved that there were so many yummy places to eat and fun places to visit within walking distance. We had our car, but if you didn't have one, you really don't need one. They have shuttle services as well if you need to go somewhere a little further. While there are plenty of restaurants close by, the Lion Square Lodge has their own on-site restaurant – El Sabor. We ate there two times, and it was DELICIOUS. I love Mexican food, and it definitely did NOT disappoint.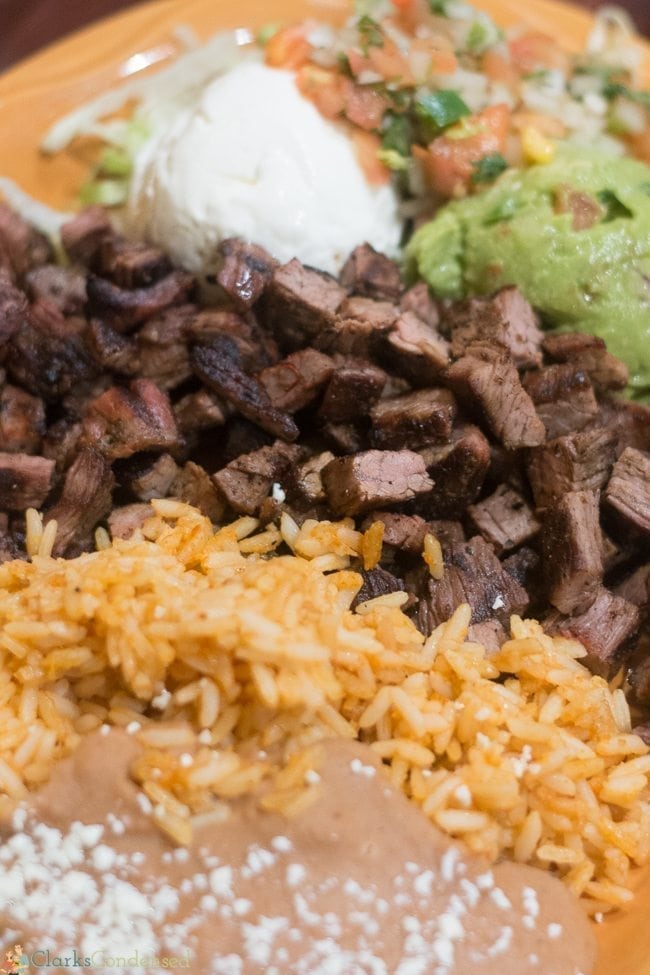 The thing I loved about this property is that it had typical hotel amenities – a pool, restaurant, concierge, etc., but it had all the perks of staying in a condo where you can prepare your own food and have plenty of space to relax. I always like the option of being able to prepare our own meals
Obviously, if you want to stay at a resort right on a ski slope, the price is going to be a bit more than the Motel 6! However, when you consider everything that you get (including the location), the price isn't bad. Forrest and I both thought that if you were traveling with another family or friends, and you split the price, it would be very reasonable!
I've always been impressed with Wyndham properties in the past, so I wasn't surprised that Wyndham Vacation Rentals managed this property so well. I had actually not realized that Wyndham Vacation Rentals existed until this trip, but I definitely recommend using them. You're guaranteed to stay in a modern, up-to-date property that has fully-equipped kitchens, multiple bedrooms, and hotel-like amenities.
Overall, we really enjoyed the Lion Square Lodge. I think the highlights were the helpful and friendly employees, the proximity to the ski lift, and the beautiful kitchen. Here are a few Periscope videos we did while staying at the property: