If you are going on a trip sometime soon, don't forget to stop by the Dollar Tree. The Dollar Tree is a GOLD MINE when it comes travel hacks, products, and resources. Not sure where to start? Not a problem – we have gathered together the best Dollar Tree hacks, products and tips for the BEST trip ever!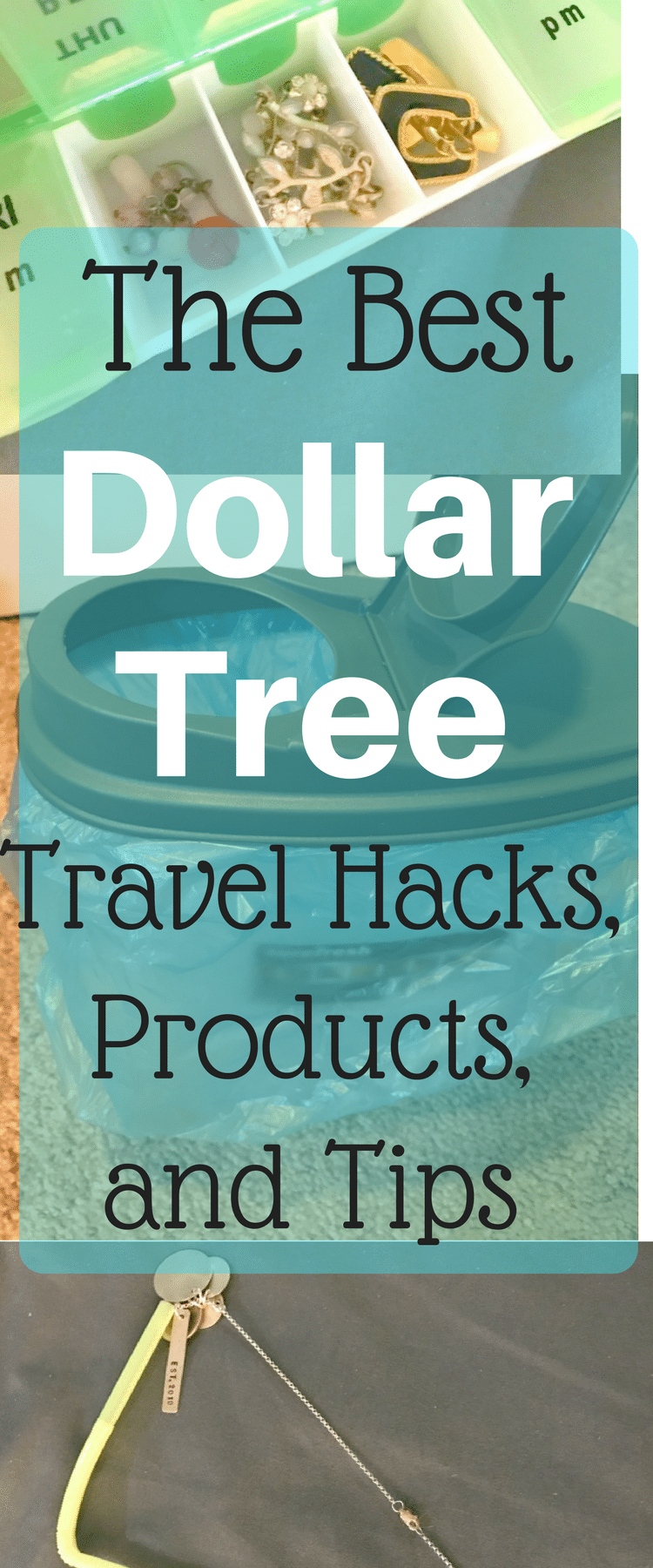 The Best Dollar Tree Travel Hacks, Products, and Tips
Although it's not officially summer for a few more days, it certainly feels like it has already hit!
Since we've written so many other Dollar Tree posts at this point, it only feels right to write one all about travel. It really is a gold mine for travel products.
Not only do they have tons of products that make travel easier, but there are tons of products that you can use for some handy travel hacks.
Be sure to chime in with your own travel hacks!
Prevent lotion or shampoo spills
There are a couple of simple things you can do – put plastic wrap under the lid, and then screw the lid back on. You could put a shower cap over the top (this isn't my favorite). Put an unblown-up balloon over the opening of the bottle and then put a rubber band around its base. I feel like this could work…but if the balloon got a tear in it, it's just asking for disaster!
This can help protect them a little more in your suitcase. I've also seen people use these to help cool down straighteners, curling irons, etc.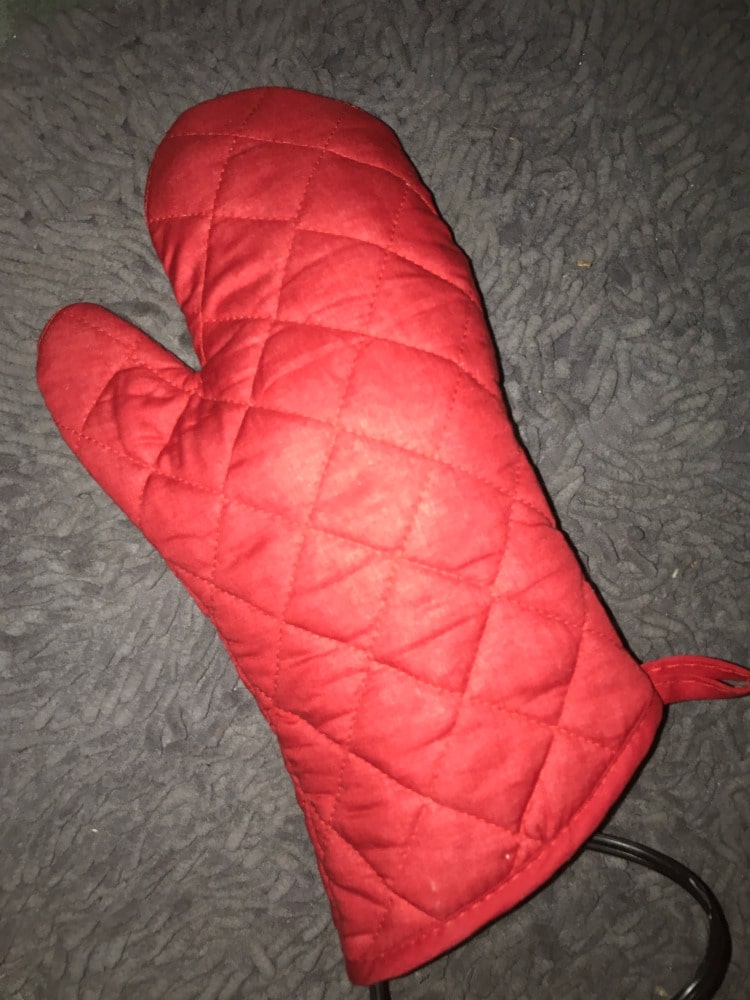 My friend also made this really great tutorial on a DIY Flat Iron holder using a hot pod. It's another great ideas.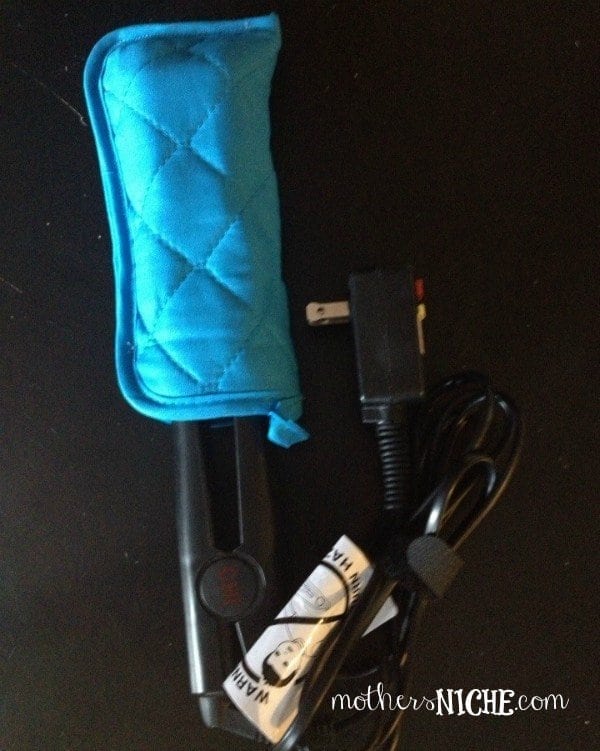 This helps keep your shoes together and prevents them from getting other clothing dirty.
Put this on the end of your razor to help prevent accidental cuts and damage to other items in the suitcase.
Baby Powder for Sand
You can use baby powder as an easy way to get sand off! Thanks for the great tip from Pulling Curls!
When we went to Santa Barbara, it was nearly impossible to come back from the beach without tar slick. Applying some baby oil helps it slip right off!
Necklace through Straw
I've had many necklaces get tangled up while traveling. This is seriously genius. I might keep my necklaces like this at home!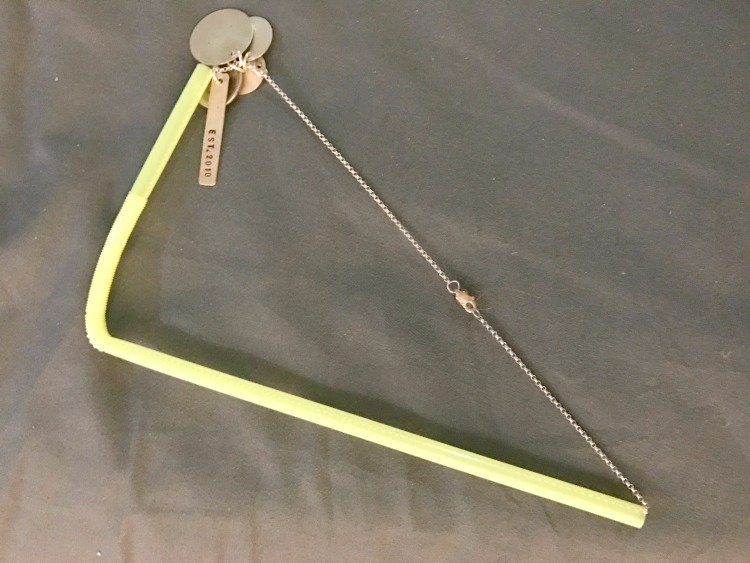 Carabiner for sample sized shampoos
No need to bring your full-size shampoos. Pick up some sample-sized ones that have holes in the end that can be attached to a carabiner for easy transport.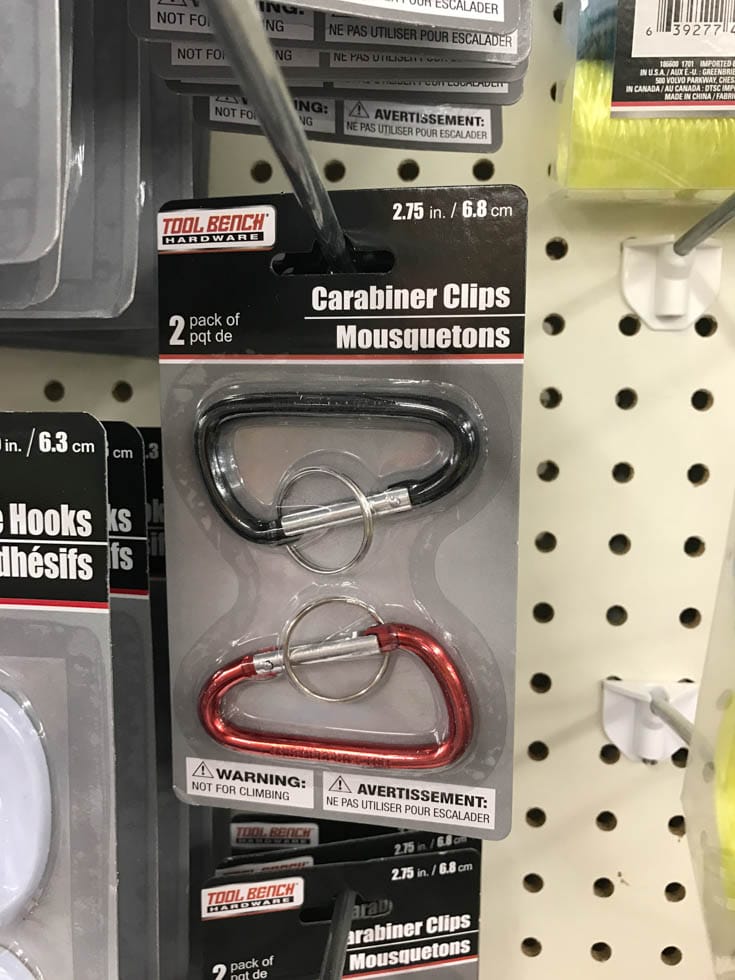 Eye glasses container
This is a great way to keep your loose cords and cables organized. You can get little zip ties to keep each one organized.
Soap Box to keep playing cards organized
Cereal Box Trash Can
This is one of my favorites! Just get a plastic cereal box container and put a small trash bag or grocery bag inside. Place this in the car for a simple trash can!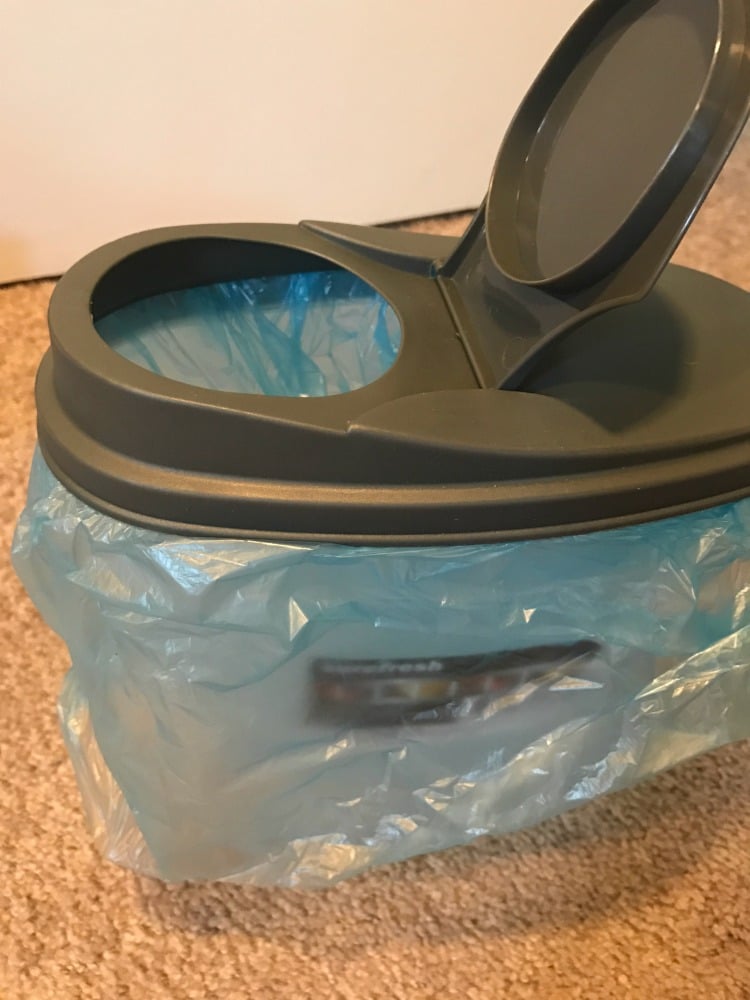 Put this under the seats in the car – it will help with spills and mess – just throw it away once the trip is over!
Money in deodorant
Such a smart idea from Adventures in Familyhood. Just pick up a dollar deodorant, empty it out and put your change in it!
Can't live without your favorite shampoo but don't want to bring it all with you? Just fill up these mini shampoo bottles with your shampoos, lotion, etc. for easy transporting. They even have a little spray one!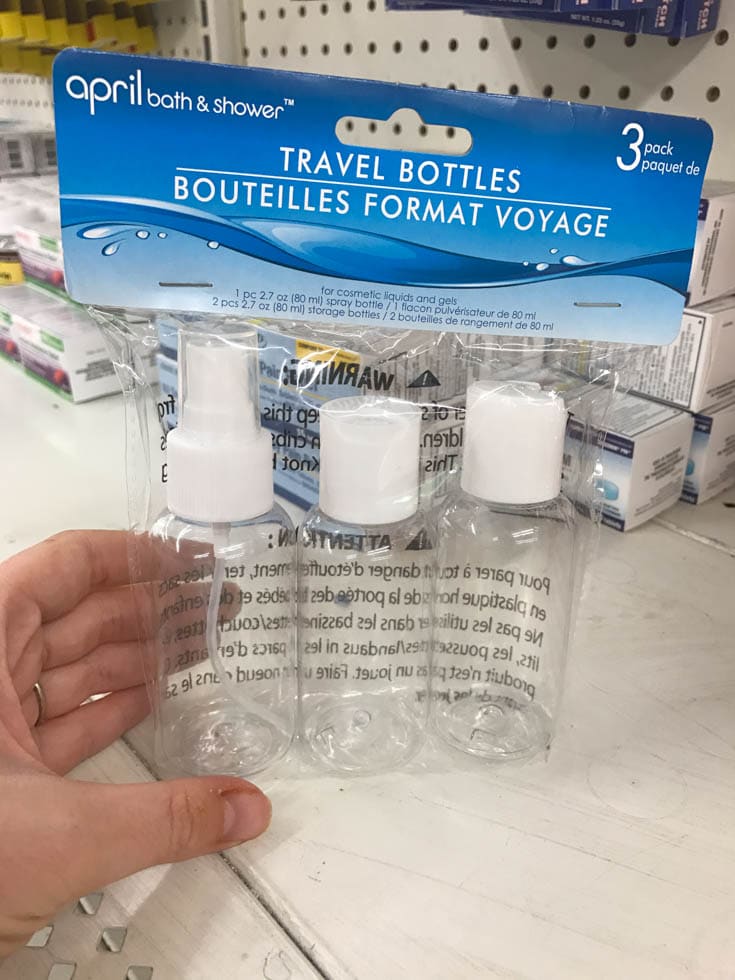 This can keep these from becoming a nasty, sticky mess. You can use paper ones, though I would recommend silicone ones if possible.
Shower Curtain Toddler Pool
Grab a $1 shower curtain from The Dollar Tree and place it on the sand at the beach and fill it with a little bit of water for your toddler. Perfect for toddlers to splash in (supervision, of course, required)!
Zip Ties
Use these on luggage to make them harder to break into.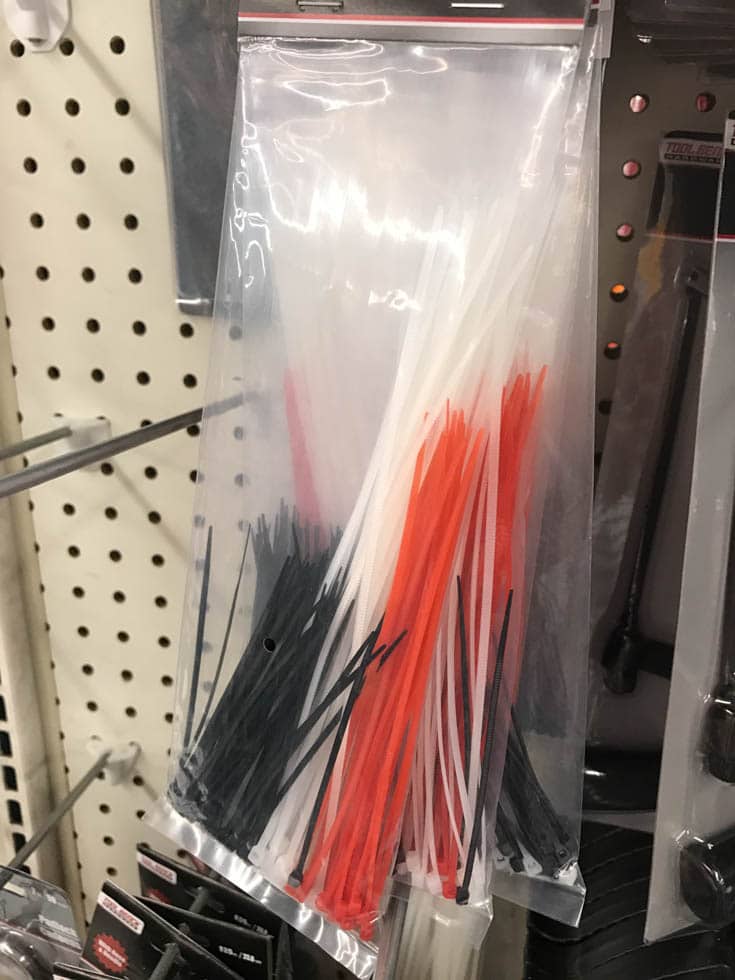 You can put your children's food, coloring supplies, etc. in one of these for the seat next to them.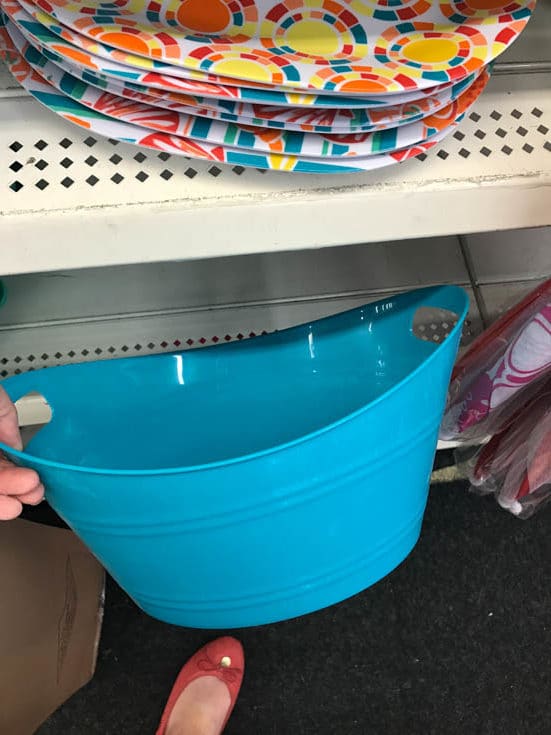 Use this to store jewelry like earrings and bracelets to keep them from getting lost.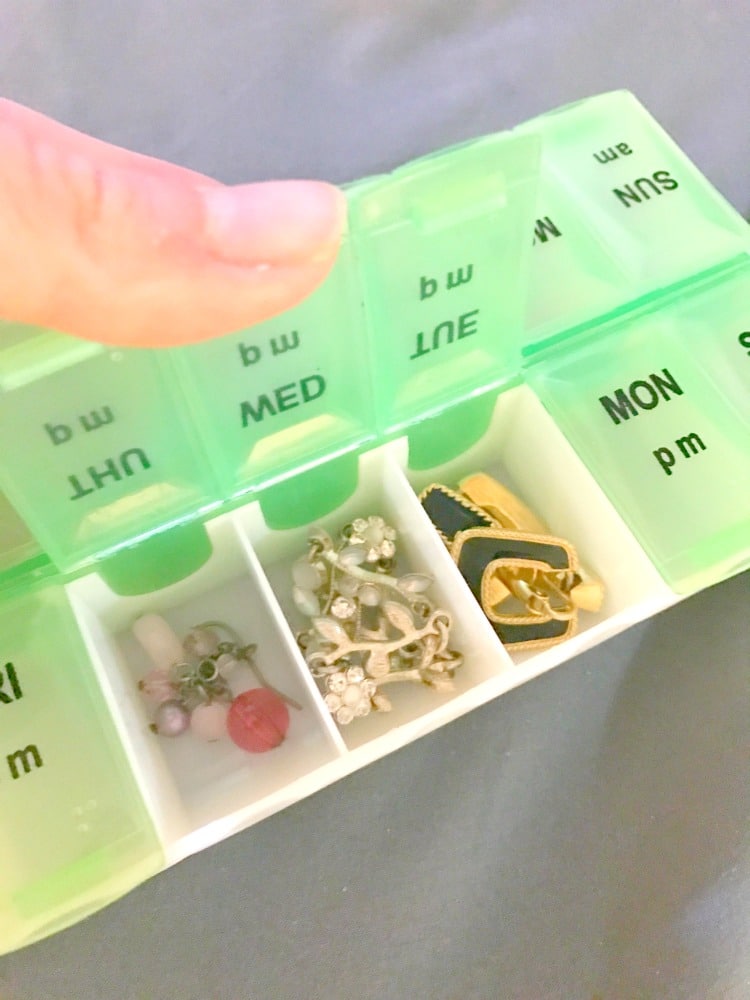 Plastic bags for kids clothes
Make getting dressed simpler on trips. Place an outfit and accessories in a gallon-sized Ziplock bag. It makes packing easier, too!
Water Balloon Cooler
This idea is so smart from Brit and Co. Just pick up a couple of packages at the Dollar Tree if you will be needing them for multiple days.
Gel Clings for Window
We love Dollar Tree gel clings…and they are a great way to keep kids entertained in the car!
Flip Flops for showering
I'm just saying, it's a good idea to wear some kind of shoes in the shower at hotels. You never know how well they've been cleaned, or if someone who used the room before you had a contagious foot fungus!
Aloe Vera Cubes
Sunburns can be miserable. This idea from Masshole Mommy is pretty cool – soothing from the Aloe Vera and being frozen. I've seen aloe Vera from the Dollar Tree, and you can pick up some ice cube trays as well for cheap to make these the night before any days in the sun.
Best Dollar Tree Travel Supplies
I definitely recommend bringing one of these to hotels, where it's often hard to turn a light on without waking everyone up. It can also help kiddos feel a little less scared in a new environment.
Noise Reduction Ear Muffs –
Bring these along on airplane rides just in case there is a crying baby! You could also bring them on a road trip if you are sick of listening to children bickering in the back seat 😉 The Dollar Tree also has earplugs – those can be helpful for sleeping, especially if you are sharing a room with someone who snores.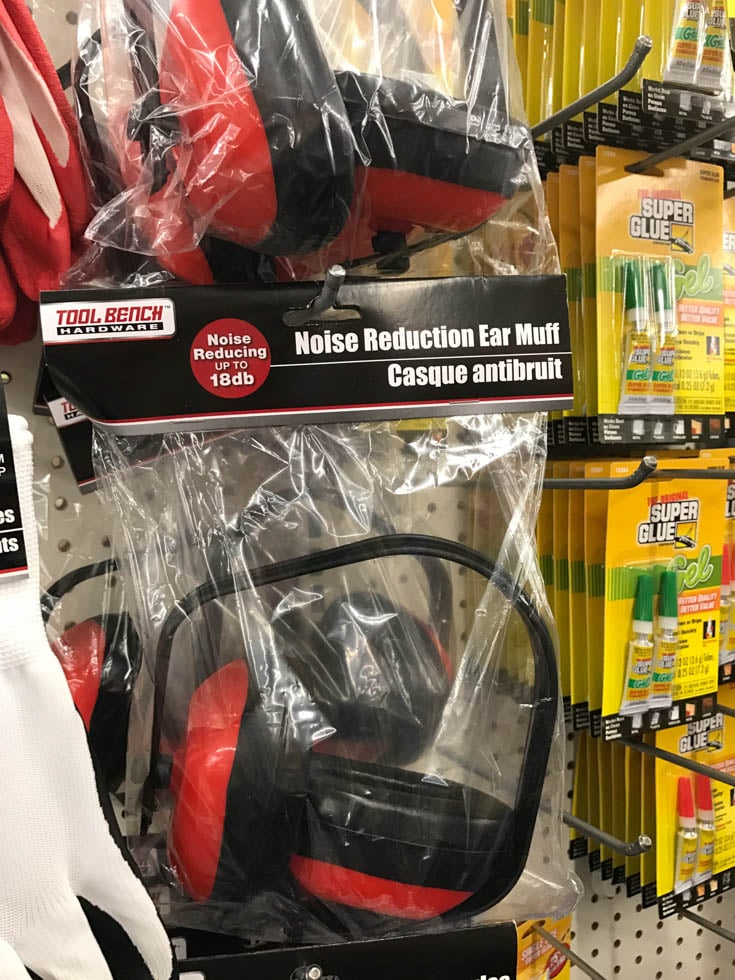 These are always just helpful to have. The Dollar Tree has a selection available, and since they are only a dollar, it's not a big deal if you lose it or it breaks.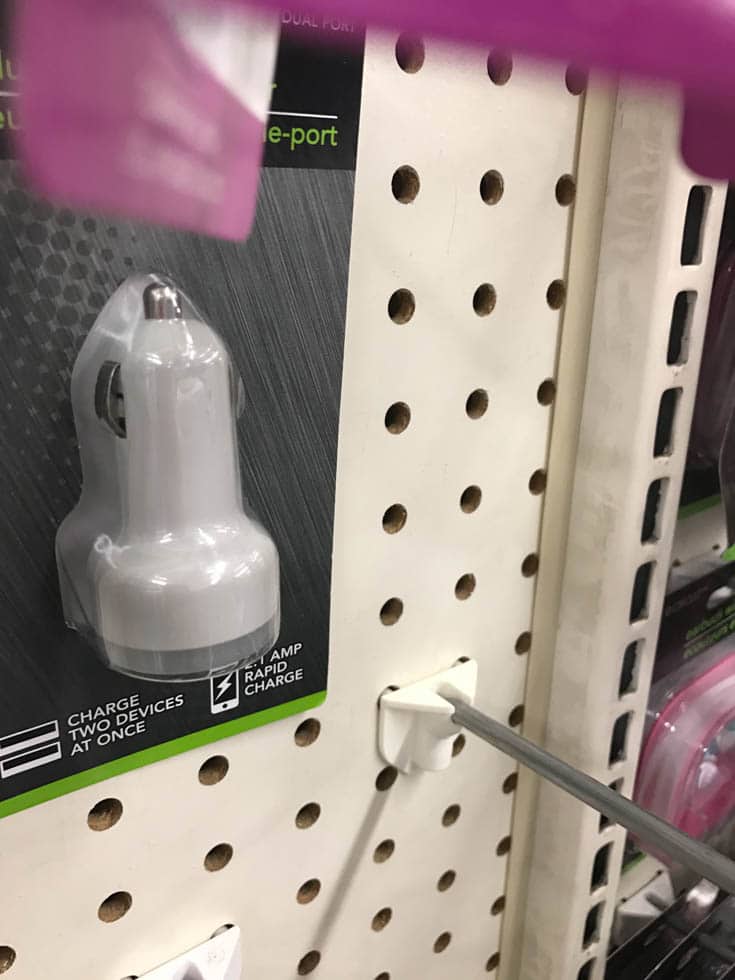 Sometimes you can really luck out with hotels and get one with lots of outlets. Other times? Not so much. The Dollar Tree has some great wall tap outlets that can turn one outlet into multiple.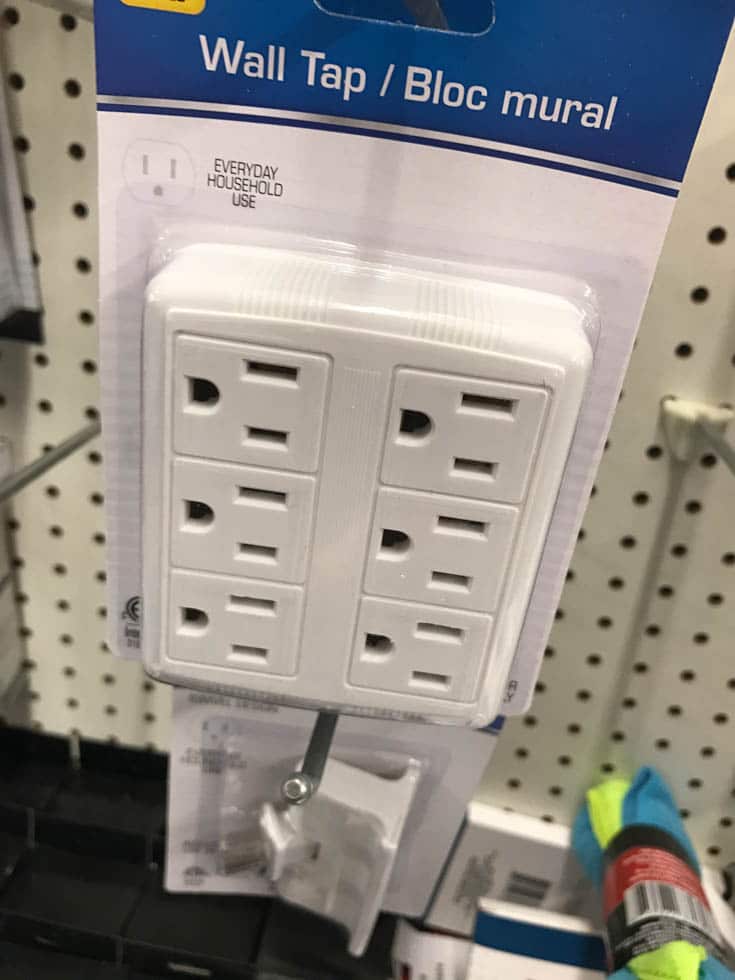 Charging Cables
The Dollar Tree also have charging cables and chargers for phones. I feel like we often leave our chargers behind, so consider bringing a cheaper one
Disinfectant Wipes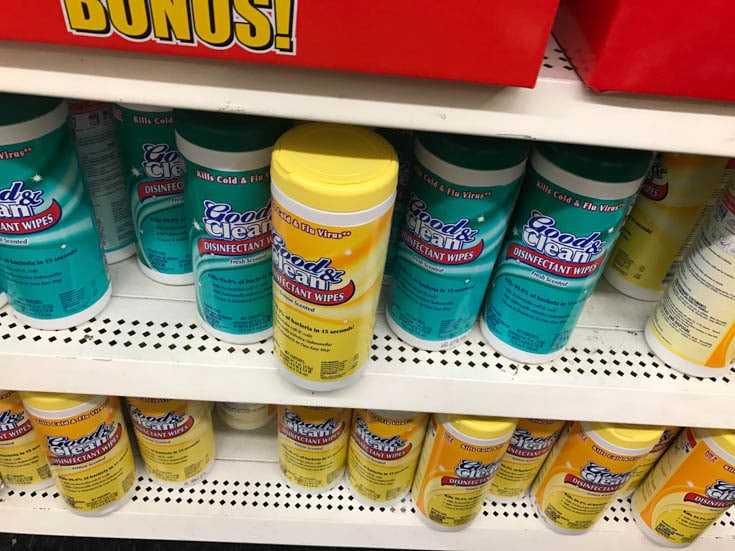 Water Bottles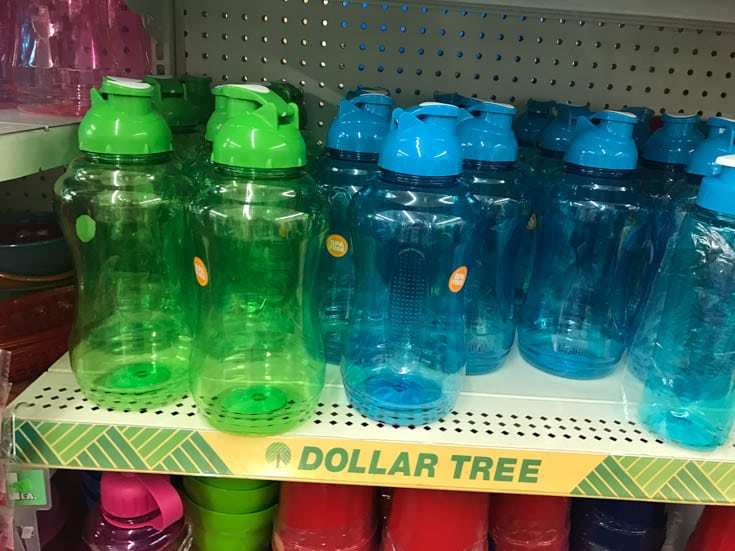 Spray bottle for car
Cars can get a little stuffy. This can keep everyone nice and cool (and keep you awake!).
Laundry bag
These can be helpful for keeping dirty clothes separated from clean clothes.
Garment storage bag
I was pretty excited to find that Dollar Tree had garment bags for dresses and suits. I've used one recently, and it actually holds up pretty well!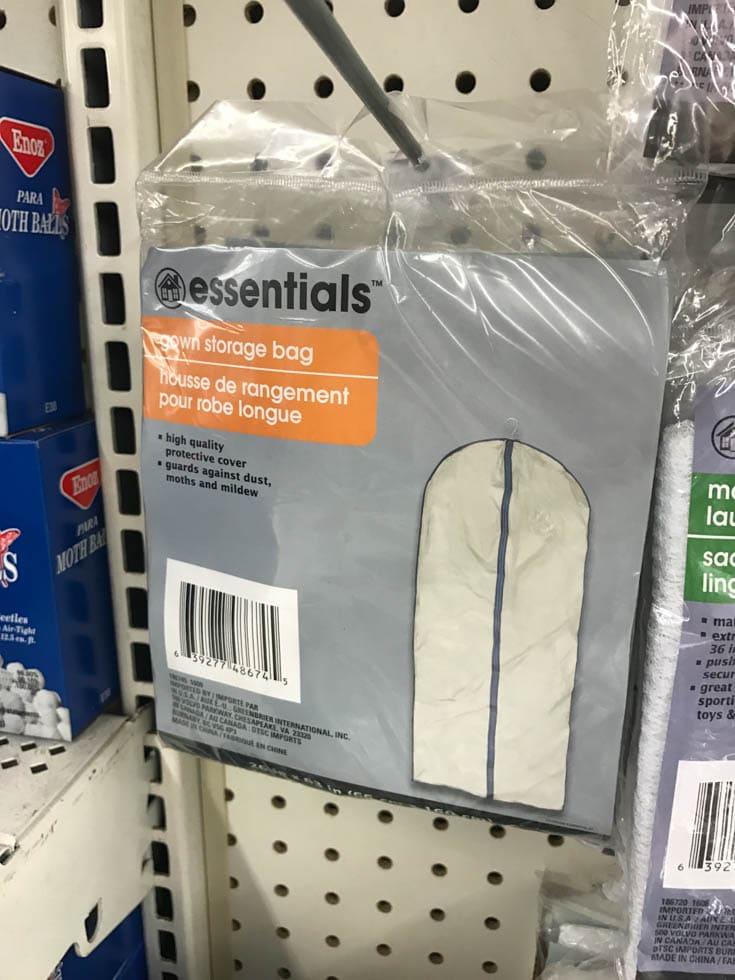 Vacuum storage bags
Not sure if you can fit all your clothes in your suitcase? These bags will make it a little bit easier!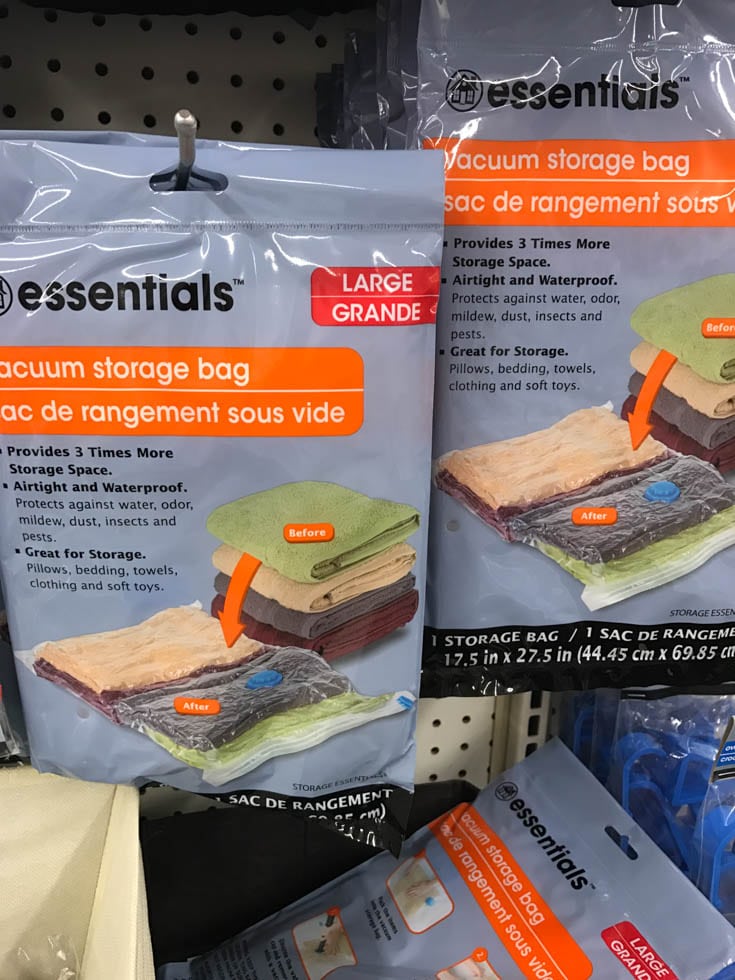 Shoe Gel Pads
I wish I'd had these when we went to Disneyland last year. If you will be doing a lot of walking, these are a must-have. I found this in-store.
Licorice
My mom has always sworn by having licorice in the car for long road trips to help prevent constipation (which is a common side effect after being in the car for long periods of time!).
Medications
The Dollar Tree has a variety of OTC medications that would be helpful for a trip. We always try to bring common medications for different ailments, since someone almost always seems to get sick. Just make sure you check the expiration date!
Small Containers for Snacks
We got these a few years ago for Jack when we went to Idaho. It was perfect for portioning out snacks and just pulling out of my bag.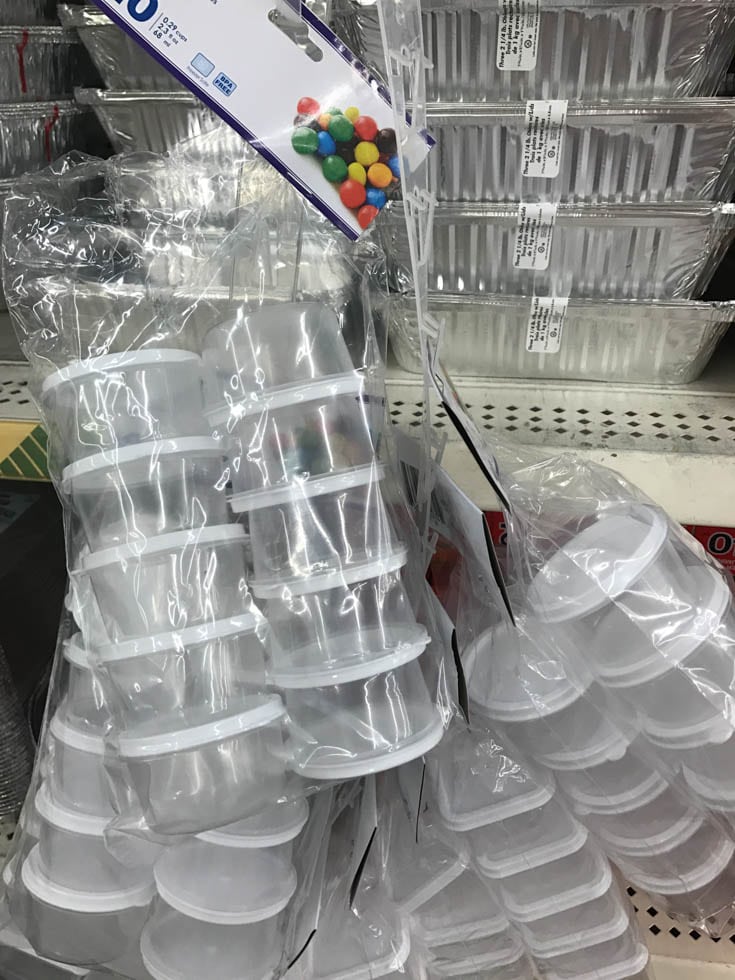 Hot and cold bag
I just think these are helpful for transporting food. Walmart has them for $2, so it's a better deal at The Dollar Tree!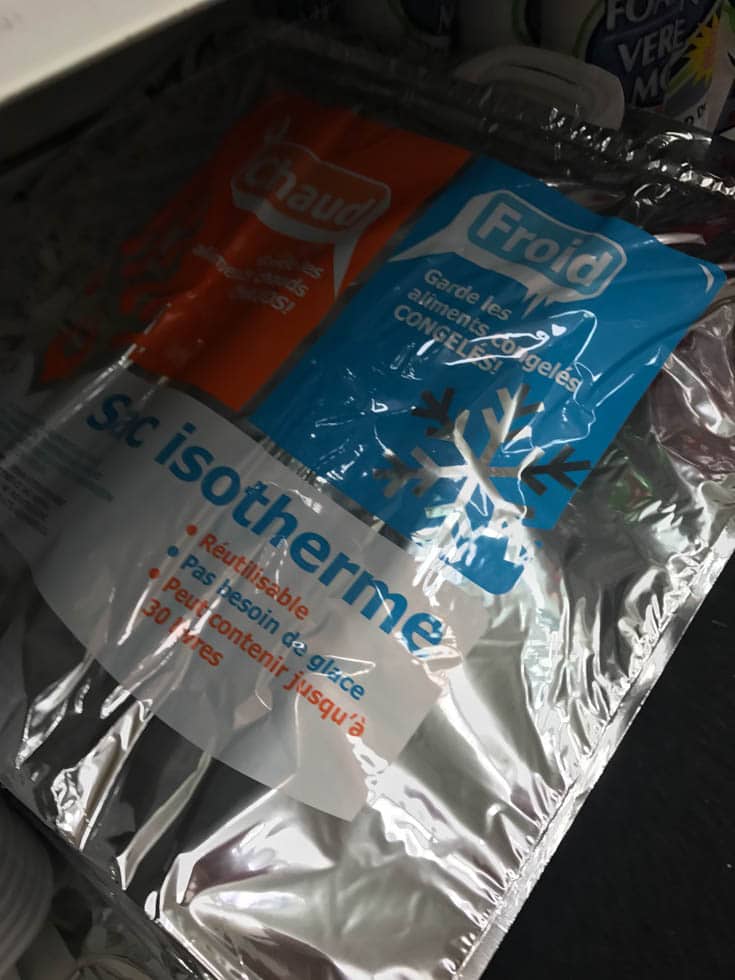 Luggage strap
Sleep Masks
First aid kit
Kid's Travel Kit Ideas
The Dollar Tree has TONS of great products for keeping kids occupied in the car or on the airplane. Since they aren't super expensive, you don't have to worry about losing them or getting damaged:
Puzzle Books (crosswords, Sudoku, etc.).
Notepads for writing, coloring, etc.
Velvet Poster Art kits (I remember my mom got these for me when I was young!)
DIY Tote Bags with Markers
Sticker Books
Snacks and candy
Lap games and puzzles
The Dollar Tree is really a gold mine when it comes to travel. Be sure to hop into your store to see what you can find!
More Dollar Tree Posts You Might Enjoy: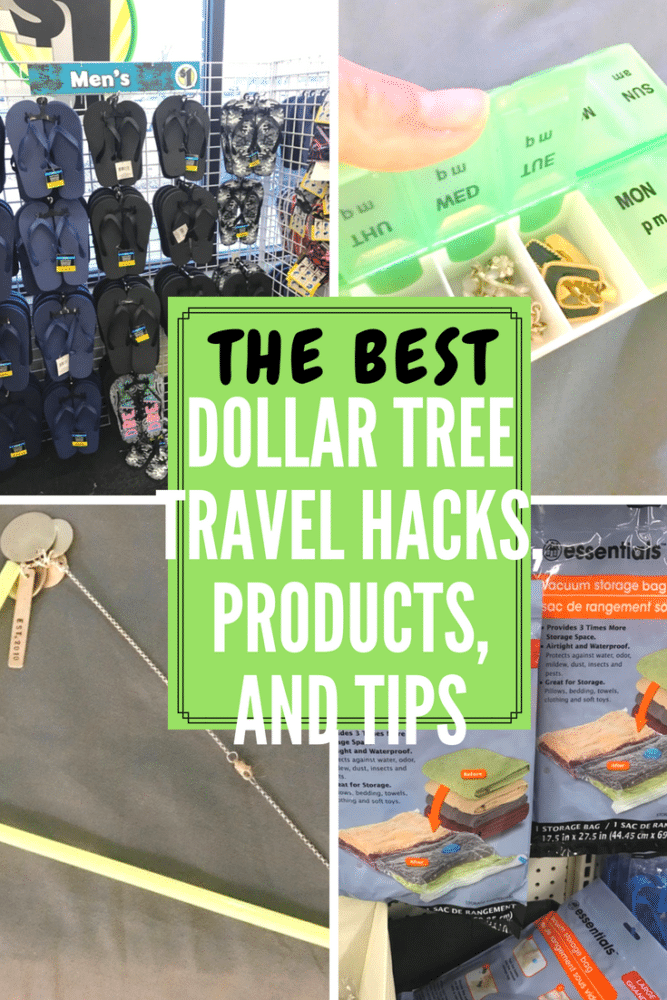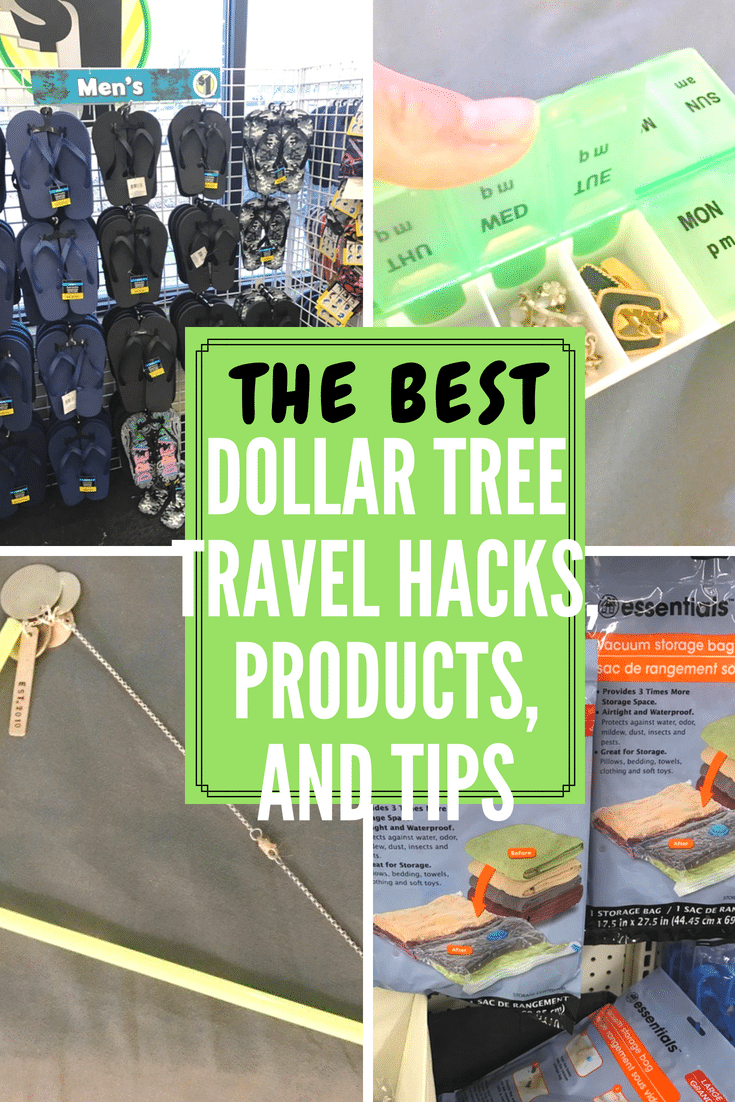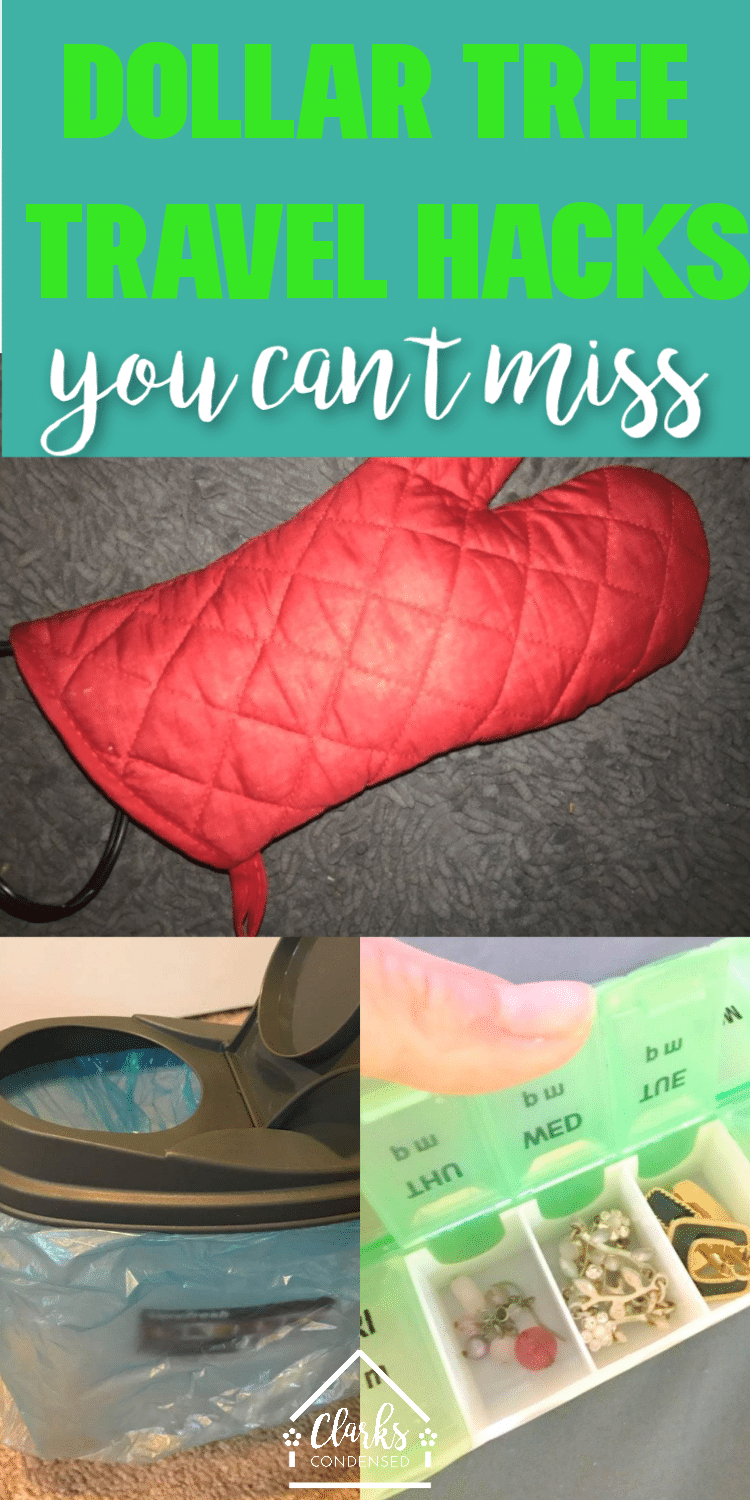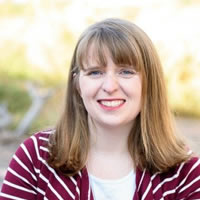 Katie is a Colorado-native, BYU graduated, and most importantly, wife to one and mother to three beautiful boys. She is passionate about sharing her experiences with others – especially about pregnancy, breastfeeding, cooking, and crafts. She is an International Board Certified Lactation Consultant. She loves spending time with her family and helping others find joy in family life.