Today, I'm so excited to have my big brother, Daniel, guest posting. He asked me if he could do an in-depth review on Spirit Airlines, which, if you've ever checked out the reviews online, are pretty negative. He wanted to provide an unbiased, complete review, and I was more than happy to let him. I hope you'll enjoy this post, and get to know a little bit about him and his wife's story. Maybe someday I'll have him post more about that 🙂
Background on Our Spirit Airlines Review
My wife is 8 months pregnant with our second son, and for obvious reasons, she wanted to have her mother here when the baby is born. My wife is from Mexico, so it is a little bit more difficult for her family members to come to visit. Back in June, we started trying to get a passport for my mother-in-law so that she could then apply for a tourist visa.
Process of Getting a Passport
The process to get a passport was difficult, but finally, about the second week of July she got her passport. Within a day we had helped her apply for a visa and set up an appointment in Mexico City. Luckily, she was approved, but we still had to wait for the visa to be sent, and we didn't know if that would take five days or five weeks. So as soon as we found out, we went to make flight reservations. The problem is, that we wanted her to come quickly, so most flights were pretty expensive because I would be going down to Mexico to pick her up because she had never flown before.
Flying with Spirit Airlines
Eventually, I found flights through Spirit Airlines that were about 400 dollars less than every other airline that I had found for all of the flights we needed. I knew about most of their fees, and after looking through them again, they would still be about 300 dollars cheaper. So we booked the flights, and I began to prepare for my trip.
My trip included four separate flights: Denver – Dallas, Dallas – Toluca Mexico, Toluca – Fort Lauderdale, and Fort Lauderdale to Denver. Because of the bad rap that Spirit gets online, I decided to give my review of each of my four flights and my overall impressions of Spirit Airlines. I will rate each flight from 0-10.
**Note – this is a scale of 0-10 for an economy flight, if it were a luxury, long distance flight, then my scale would be different and take other factors into consideration.
Denver to Dallas – 9/10
Spirit Airline Check-Ins
24 hours before my flight I got online to check-in, in order to avoid being charged $10 to print off my boarding pass at the airport. Unfortunately, when I tried to check in, it said that I was ineligible to check in online. I immediately called customer service and a nice, easy to understand representative assured me that I would not be charged and that sometimes international passengers cannot check in online.
Arrived At Airport 3 Hours Early
So the next day I headed to the airport three hours early and stood in line. There were a lot of frustrated passengers because one Spirit flight was delayed until 3:30 the next morning. However, when it was my turn I went up to the desk and was given my boarding pass within about a minute and I was told that my flight was right on time. As an added bonus, I had been assigned one of the "Big Front Seats" which are similar to First Class Seats on other carriers.
If I had chosen this seat beforehand it would have cost me $50, but I got it for free – So a note, you don't have to pay to choose your seat, sometimes you will end up getting a good seat anyway.
Spirit Airline Flights
The boarding process was fast and we were in the air right on time. The Big Front Seat was very spacious and I had a ton of leg room. The flight attendants were great and did not try to push the credit card on the passengers like many reviewers have said they would. They made one announcement at the end of the flight and that was it.
I brought my own snacks and water, so I didn't buy anything on board, but honestly, the prices aren't that bad for purchasing snacks on the flight. Since my trip was only going to be about 24 hours total, I was able to pack everything I needed in a pretty good sized backpack, and it fit just fine under my seat and was considered my free "personal item." I was able to avoid any extra fees for this first leg of my journey, and it was honestly one of the better flights I have been on.
Cleanliness of Spirit Airline Plane
The airplane was relatively new and clean and the takeoff and landing were both great. I was happy to say that all of the horror stories that I had read about Spirit online did not come true for me on my first flight, but I knew that I still had three more flights to go. Out of a ten, I would give this first flight a 9. Everything went smoothly and the only things that knocked it down to a 9 was the issue I had checking in online.
Dallas to Toluca, Mexico 8/10
After a not-so-comfy night of sleeping at Dallas Fort Worth Airport, I woke up at about 5:30 and headed to my gate for my flight to Mexico. When I got to the gate, it said that the flight was on time, and that we would be leaving at about 7:15 on the dot. I settled in and waited for boarding time while watching CNN on the TV in the waiting area.
While I was waiting, another flight boarded and about five minutes after they shut the door, about five people came running up and said that they were supposed to be on the flight that was leaving.
The gate agent told them that the cabin door had already been closed and that she would not be able to let them through. One of the men in the group went berserk and started swearing up a storm and pounding on the windows, saying that she had to let him through.
She was pretty rude and just kept saying that it was not her problem, but he was being a little bit crazy. Eventually, everything settled down, and I think she got them on another flight a little bit later.
Boarding Process
Back to my flight – So the boarding process was quick and efficient. I was assigned once again to the "Big Front Seat" and there was nobody near me. Out of the 8 "Big Front Seats," only one other one was occupied. A lady got on the flight and asked if she and her grandchildren could move up to the seats after the flight began, and the flight attendant said, "Sorry, you can sit anywhere you want, except if you want to sit here you have to pay extra." I thought that was a little silly because there was no one that was going to be sitting in them anyway. I didn't pay for them, and I was sitting in them because that was where I was assigned. So that seemed a little bit extreme.
Smooth and Safe Flight
Anyway, the rest of the flight was uneventful, and the landing was very smooth. The flight attendants on this leg weren't quite as nice as the other flight, but they weren't extremely rude either. Overall, because of the attitude, I saw from the gate agent, and the slightly extreme enforcement of the paying for the Big Seats rule, I would give this flight an 8/10 instead of the 9 from my first leg.
Toluca, Mexico to Fort Lauderdale, Florida – 7/10
After I got to Mexico and was reunited with my mother-in-law, we went to the gate to get my mother-in-law's boarding pass. We had tried to do it online, but she was ineligible. We were not charged to print off her boarding pass, and the staff was very helpful.
I had purchased the seats for this flight, to make sure we would sit together, but decided to take my chances with the second leg so I wouldn't have to pay $20 extra. The Spirit staff at Toluca printed off our passes for both flights and went out of their way to get us seats together for the second flight.
The flight left right on time once again and the boarding process was fast once again and we had no problems with any of the Spirit employees. We were not in the Big Front Seats this time, but I honestly had no problem with the leg room or the size of the seats on this flight.
Cleanliness of Plane
The airplane seemed pretty new and was comfortable enough. After a while, it did get a little uncomfortable though. The flight went well, and we did want to purchase some food because we hadn't had time at the airport. This was something that I was not happy about. I was fully aware that there was no free food on the flight, but I expected to have some decent option for purchase. This particular flight did not have anything besides junk food. We ended up getting fruit juice, a muffin, and Pringles. Needless to say, our hunger wasn't satisfied.
A Bit Of A Rough Flight
The landing was a bit rough on this flight, which surprised me because the Captain appeared to have a lot of experience, but maybe he let the First Officer, who looked to be pretty young, do the landing. There were a lot of ups and downs during landing and the actual touchdown wasn't great, but the flight was smooth up to that point.
The flight attendants were nice enough but did not seem like they really wanted to be there. Overall, this flight would get a 7/10. The positives were the boarding process, the smoothness of the actual flight, the service of the Spirit employees at the airport, and the fact that the seats were not as bad as I expected. The negatives would be the indifference of the flight attendants, the rough landing, and the lack of food options for purchase.
Fort Lauderdale to Denver – 7/10
We arrived in Fort Lauderdale about 20 minutes early, which I thought would give us plenty of time to get through immigration, customs, and security again. I was wrong.
This is not a review of Ft. Lauderdale airport so I won't go into details, but I have to say that it was the worst-run airport I have ever been in. It took us 1.5 hours to get through immigration, 15 minutes to get through customs, and about 40 minutes to get through security again, which allowed us to get to our gate 10 minutes before the flight was going to leave, and we only made it because we ran through the terminal.
A Tight Plane Ride
This flight also left on time and we weren't there for most of the boarding process, but I assume that it went smoothly. Our seats were near the back of the airplane, and this was the first time that I saw what people were talking about with cramped seats. The girl next to me was pretty tall and she looked pretty uncomfortable.
My legs were almost up against the seat in front of me and the seats just seemed really close together. However, once we got in the air and were relaxing, it wasn't all that bad.
More Food Options
This flight had a few more options for food, including the deli pack which had some cheese, some crackers, some meat sticks, and a granola bar. While this wasn't exactly gourmet, it was better than the junk on the other flight.
The flight attendants were really nice on the leg of the trip, and we didn't notice any problems that they had with any of the passengers. There was no pitch for the credit card on this flight and the ride was relatively smooth, considering that we passed next to a pretty big thunderstorm. The landing was a bit rough again, but it wasn't the worst landing that I have seen.
Airport Rating
If I were rating the airport it would probably get a 2/10, but since it is not Spirit's fault that the airport was horrible, this flight would get a 7/10. The positives were the flight attendants, the extra food options, and the smoothness of the flight. The negatives were the rough landing and the size and comfort level of the seats.
Overall Impression and Tips – 7.75/10
I went into this experience with very low expectations. Spirit Airlines exceeded nearly all of these expectations. Every flight left on time, and arrived on time or early. The seats on three out of four flights were either extremely comfortable or as comfortable as any other airline.
Honest Spirit Airline Review
The fourth flight was less comfortable than other airlines, but it wasn't as bad as some people make it sound. I knew about the fees, so I was not blindsided by any extra fees. I noticed at the airport in Toluca that a few people were not aware of the bag fees and they were asking each other if there was a free bag allowed. It seems like people could avoid a lot of stress and anger by just researching an airline a little bit before booking.
7.75 out of 10
I was very pleased overall with my experience on Spirit Airlines. Averaging out the scores from my four flights, I would give Spirit a 7.75/10. Please note that I know that other people have bad experiences. I saw people having bad experiences, but my rating is based purely on my own experience and the experience that I noticed people on my flights having.
I will likely fly Spirit again and I am sure that there is the possibility that I could have a horrible experience, but for these flights, I was very pleased.
Here are some tips for people who are thinking about flying Spirit.
Go HERE to find out about all of Spirit's "optional services" before booking your flight. This will save you a lot of heartache and stress if you do. If you need to take anything bigger than a backpack or a purse, decided how many bags you will take and add that price onto your base fare.
A large backpack works best for packing your belongings for quick trips. I used a pretty big backpack, and fit everything I needed for my short trip and no one questioned it at all. It fit in the little bag sizer that they have there as well.
Don't purchase your seats before-hand unless you really want a big front seat or you need to guarantee that you will be with your travel partner. I purchased seats on one flight, but for the rest I was completely satisfied. I was very nice to the ticket agent and I was put on the big front seats randomly for my first two seats. The Spirit employees were very nice and put my mother-in-law and I together on the last flight.
Pack your own snacks. I packed my own snacks for my first two flights and I purchased water at the airport for less than it costs on the flight.
Check-in online. I was unable to check in online for my first flight. My mother-in-law was unable to check in online for her flights as well. If you can't check in online, you can use the kiosks at the airport.
Don't expect a luxury experience. Spirit airlines have larger front seats, but other than that don't expect any special treatment or amenities. You are getting a relatively cheap seat, and you are able to pick any extras you want. If you go into it, knowing what you will be getting, then you hopefully won't be disappointed.
Add up all the costs and add them to your base fare and decide if it is still cheaper. Planning to travel with a lot of luggage and family members? It likely will not be worth it. When you add everything up and it is still cheaper, then go ahead and get the tickets. If you see the price is close. You may want to go with the other airline, although there is no guarantee about better service.
Go with the flow, and be polite. If you are patient and show that you are understanding, you may get better service. Through the chaos, I remained happy and polite, and ended up with the best seat on the plane. Whether that was on purpose or just a coincidence. I don't know, but I'm sure having a good attitude did not hurt.
More Airline Tips and Tricks
Do you have a Spirits Airlines review you would like to share?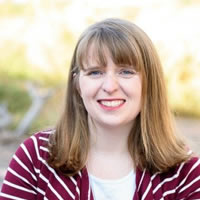 Katie is a Colorado-native, BYU graduated, and most importantly, wife to one and mother to three beautiful boys. She is passionate about sharing her experiences with others – especially about pregnancy, breastfeeding, cooking, and crafts. She is an International Board Certified Lactation Consultant. She loves spending time with her family and helping others find joy in family life.