It can be tough to keep toddlers entertained without screens, but it's not impossible! Here are 15 screen-free activities that will keep your little one busy and happy.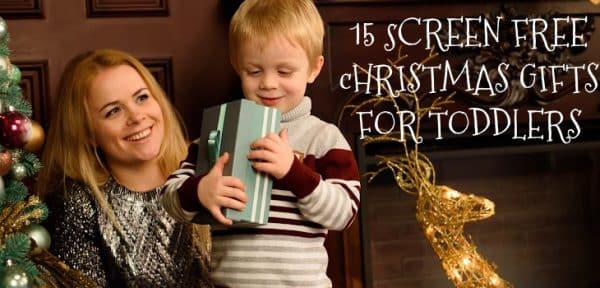 If you're like most parents, you probably feel like your toddler is glued to a screen more often than not.
When it comes to gifting toddlers, screen-free gifts are always a good choice. Toddlers are active, curious little people who love to explore their surroundings. And one of the best ways to help them learn and grow is by providing them with opportunities to explore without screens getting in the way.
While screens can certainly have their benefits, it's important to provide plenty of opportunities for your child to engage in other activities as well.
Here are 15 ideas for fun, screen-free gifts that will keep your toddler entertained for hours on end. From educational toys to creative activities, there's something for everyone on this list!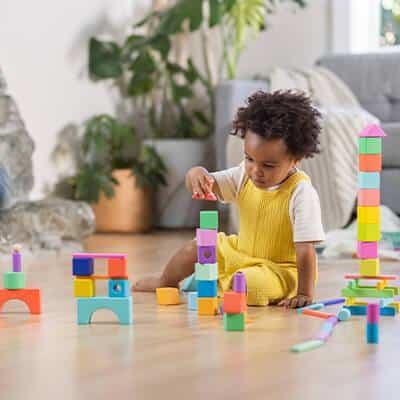 Lovevery boxes are thoughtfully crafted, made by experts, and made for learning play kits. Their goal is to provide playtime with purpose with their products that are high quality and help provide children with the healthiest beginning from the start.
You can subscribe to the boxes that come every 3-4 months, which can be canceled at any time. Each box has a variety of toys, puzzles, and books along with ideas on how to use the items in the box for your child.
Their products range from play gyms, play kits, baby gyms, Montessori shelving, block shelves and more!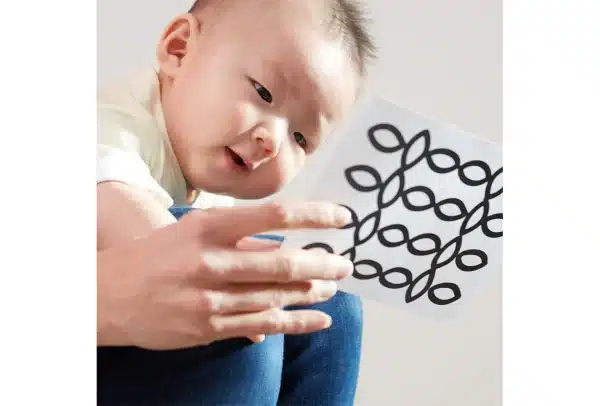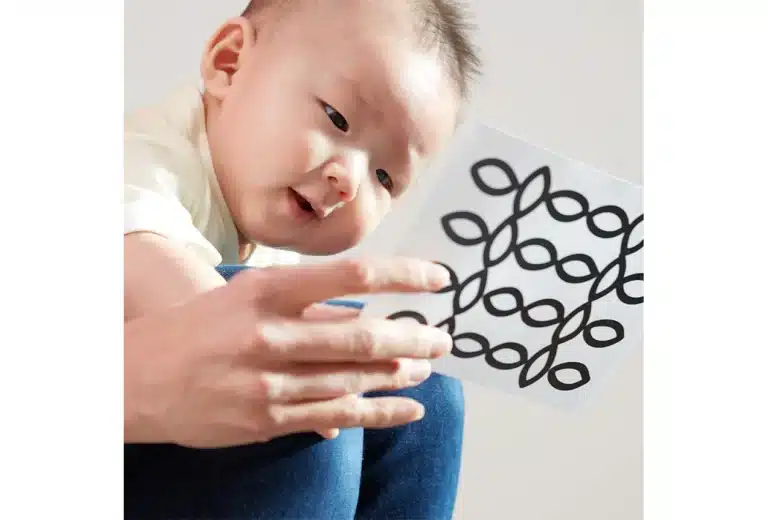 Their Play Kits are curated by age and development and you can choose to have them sent to you as a subscription every two months.
You can purchase and browse their products and signup for a subscription on their website.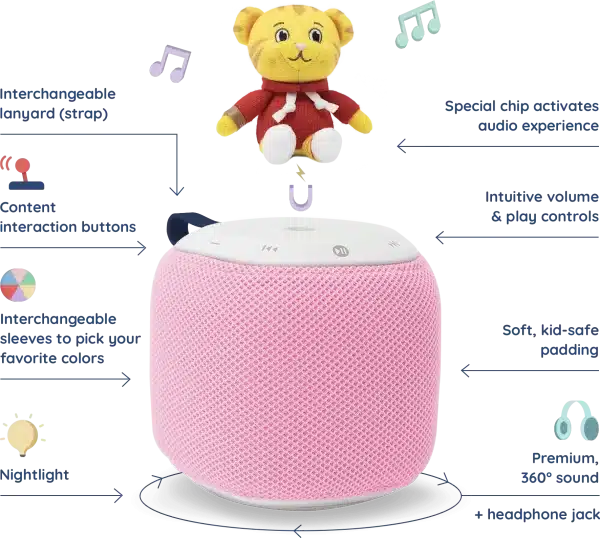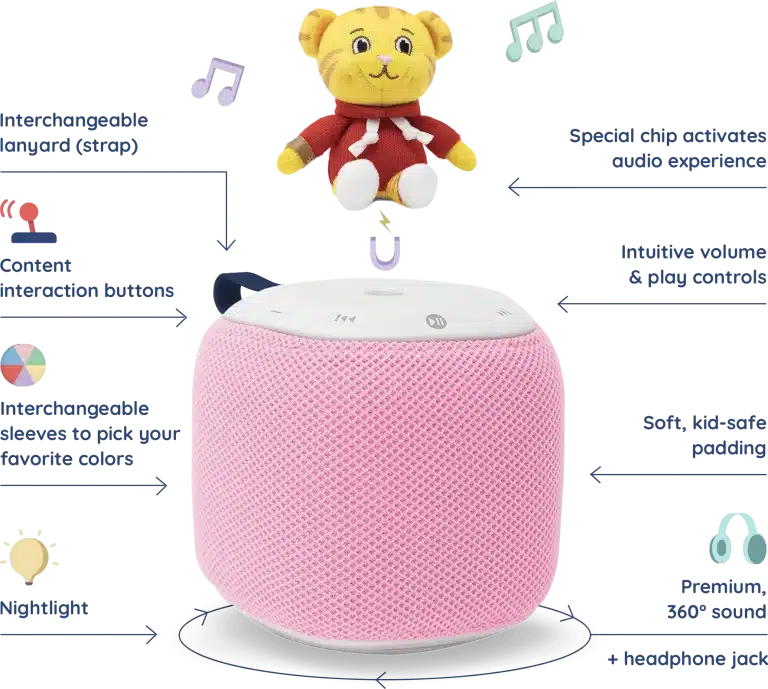 Story Pod is an award-winning audio system that engages kids with stories, songs, music, and skill-building at every stage.
The device has no screens, no microphones, and is kid safe!
Price: $90 and up
Includes:
Story Pod Interactive Audio Player
Recordable iCraftie Owl
Blue Interchangeable Sleeve
Carry Strap and Charging Cable
How it works:
Tap any of their audiobooks to the device, listen with screen-free songs and audio, and learn through interactive trivia questions and skill-building activities.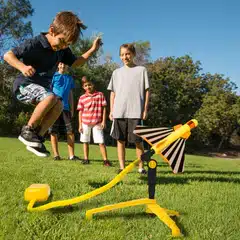 Stomp Rockets is a brand that has been around for over 25 years. They have been entertaining kids around the world bringing fun, active play and S.T.E.M. learning opportunities.
Products:
Stunt Planes
They have a variety of Stomp Rocket products that engage the body and mind. Be sure to browse their website for a full list of toys.
Price: Their products range from $8 (for refills) and up for the whole package
Where to find it: You can purchase through their website or locate in major retailers as Amazon, Target, Walmart, Bed Bath & Beyond, Kohl's, Rite Aid, Hobby Lobby, and many others.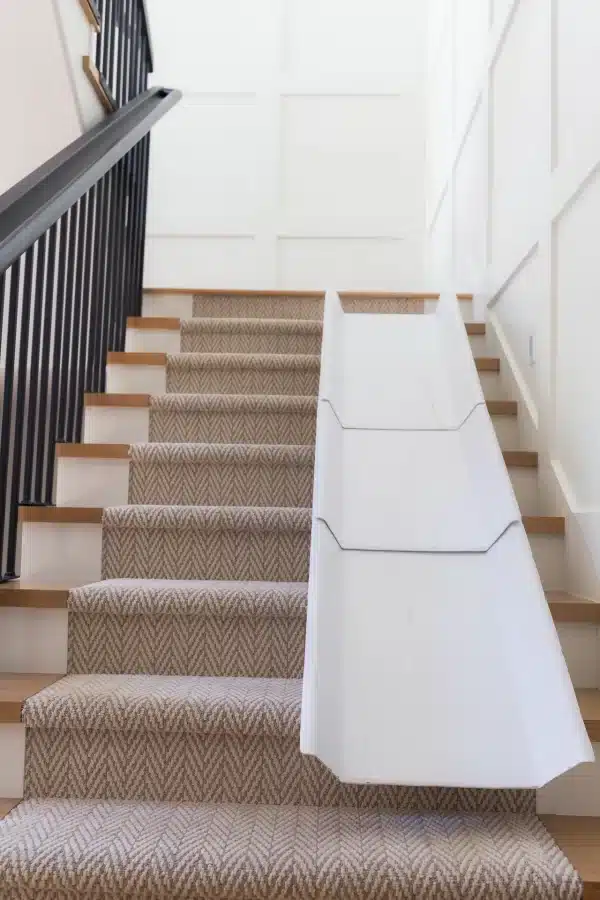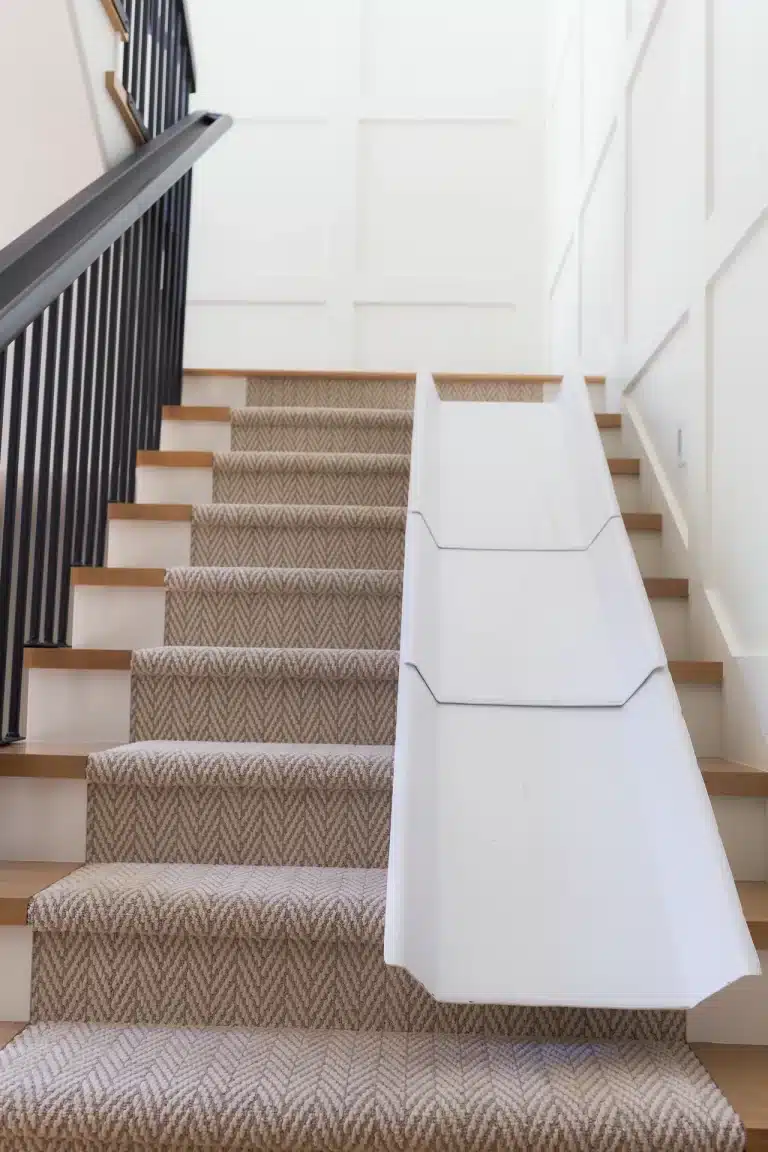 The Stair Slide is a slide for your stairs! You kids will have hours of fun going up and down on this made-for-stairs slide!
How it works:
There is a nonslip bottom grip perfect for hard or soft surfaces. It expands to fit on your stairs. And BONUS- stacks and stores easily!
Price:
Price ranges from $99 and up depending on which pack and how many you want to purchase.
Where to purchase:
You can find Stair Slide on their website
Melissa and Doug Tape Activity Book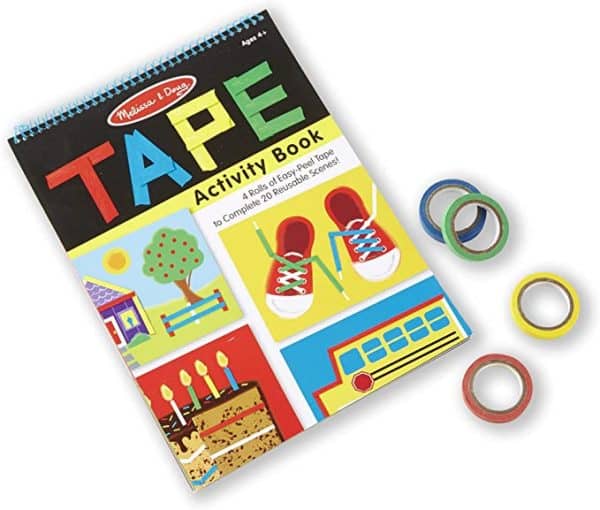 You can find it for around $8 on Amazon
About:
Durable
Great for kids ages 4-7
Sturdy plastic binding
Includes 4 rolls of easy-tear tape in 4 colors and 20 reusable pages featuring 20 creatively designed pictures to complete.
Go Go Gears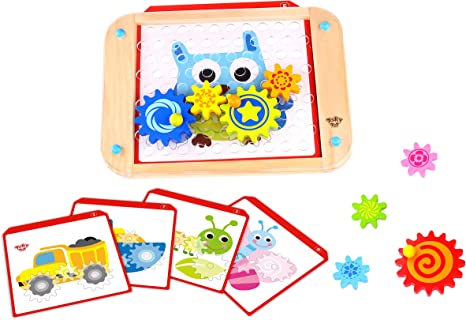 You can find it on Amazon for $20
About:
Match the colorful gears with the pictures and watch as they spin together
Comes with 5 double-sided cards that slide into the puzzle board
Chunky gears for little hands
Encourages fine motor skills, matching skills, and cause-and-effect learning, pattern recognition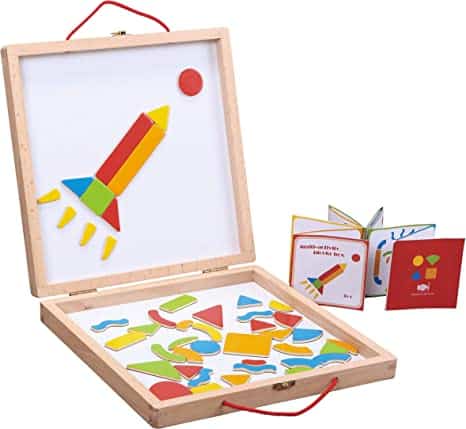 Can be found on Amazon for $25
About:
Includes 46 magnetic shapes inside a snap-shut case
A booklet with 20 fun images
Explore basic geometry; Strengthens fine motor skills, spatial reasoning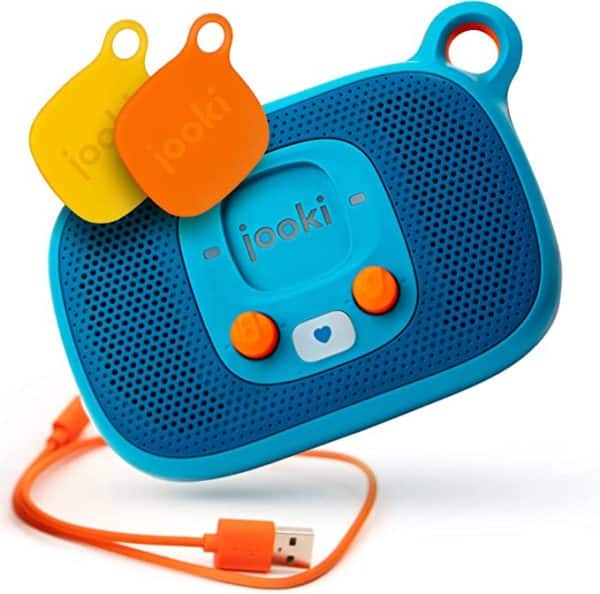 Price: You can find it for $112 on Amazon
About:
The screen-free digital listening experience
Inspire your children with music and stories for a screen-free childhood!
With the Jooki Core Bundle, you get access to more content by associating Spotify playlists or MP3 files with this collection of 8 colorful tokens!
A perfect music player for kids and toddlers, Jooki Music Player is portable and durable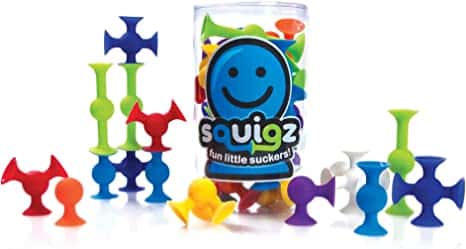 Price: starts at around $27
About:
Suction cup builders perfect for tiny hands
Promotes hand eye coordination
Stick them together or to any smooth surface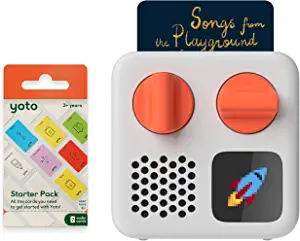 Price: On Amazon for $80
About:
Fun audio platform built for kids 3-12
Durable
Insert content cards from our specially curated library into the speaker for hours of entertainment and learning
Mini size and all-day battery usage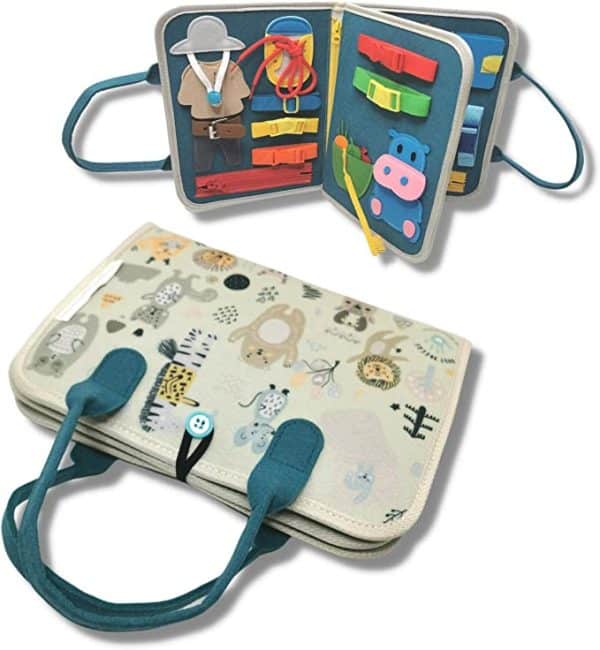 Price: Find on Amazon for $20
About:
A busy board can teach your child how to dress, identify colors, strengthen hand-eye coordination, and develop problem-solving skills through playing
Helps with fine motor skills
Engaging for hours of fun!
Perfect to travel with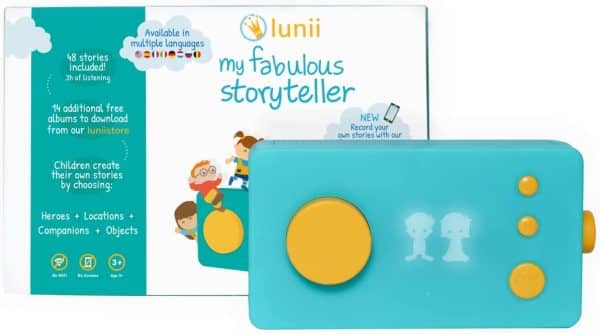 Price: Find on Amazon
About:
Interactive storyteller designed to teach and enhance imagination skills, develop and enhance vocabulary, and helps support cognitive development.
Children choose specific plot elements and characters and the audio player plays back a unique story using their choices.
Screen-free, an educational device
48 audio stories are included and hundreds more are available from the Luniistore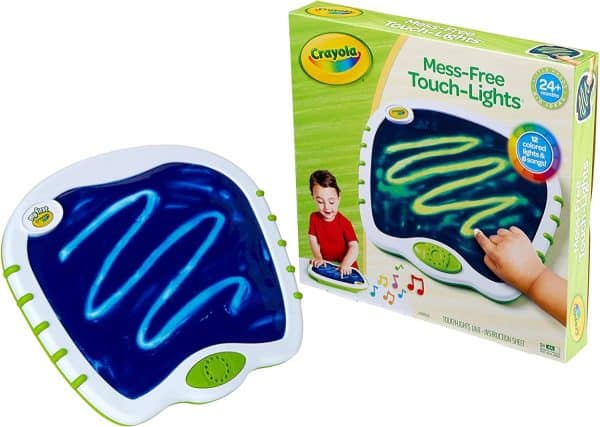 Price: Can be found on Amazon
About:
Toddler Doodle Board
Touch Lights Unit with 6 Songs, 12 Light Colors, and Instructions
Lights up and plays music
Mess Free!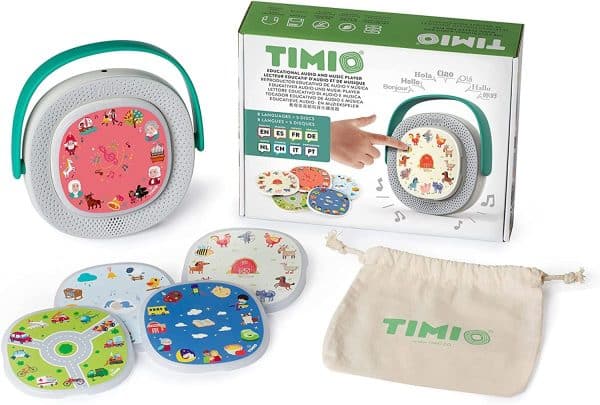 Price: Can be found on Amazon for $70
About:
Interactive, educational audio player for children from 2 years on
Innovative
Screen Free
Easy to use
No internet needed
Try out a few of these activities with your toddler and let us know how they go!
We'd love to hear about other screen-free activities that have worked well for your family too, so please share in the comments below.
Other articles you may enjoy: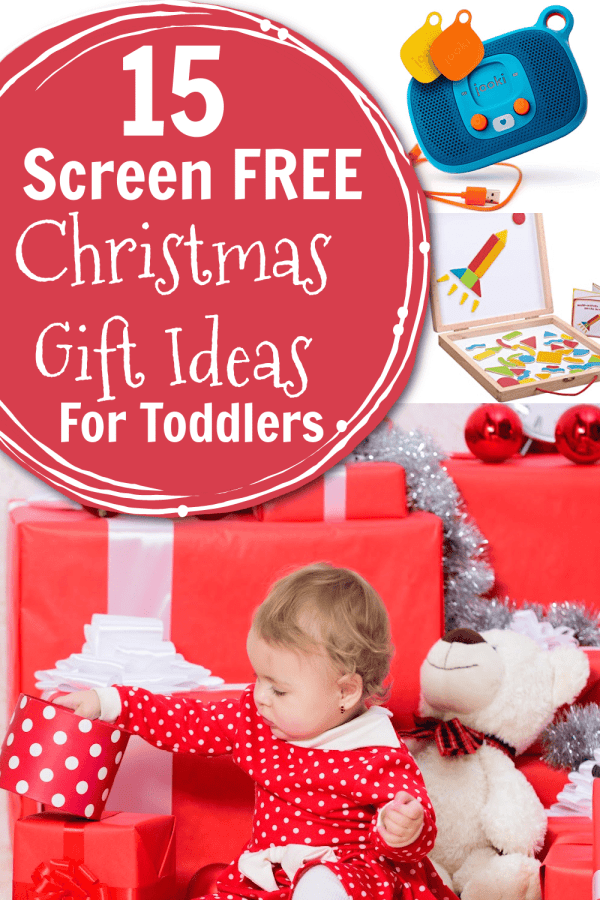 Cindy Maudsley lives in Utah with her husband and five children. Aside from writing, her passions include her family, faith, and spreading infertility awareness. She also loves a good book or podcast, true crime documentaries , Netflix binge, diet Coke and Target run