Do you love cooking? Do you find yourself spending hours in the kitchen making delicious meals for your family and friends? Well, we have compiled a list of some of our favorite shortcuts to make your life easier. These can be used for any meal, but they are especially useful during the hectic holiday season. The best part about these shortcuts is that they will not change the taste or texture of your food! Here's what you need to do.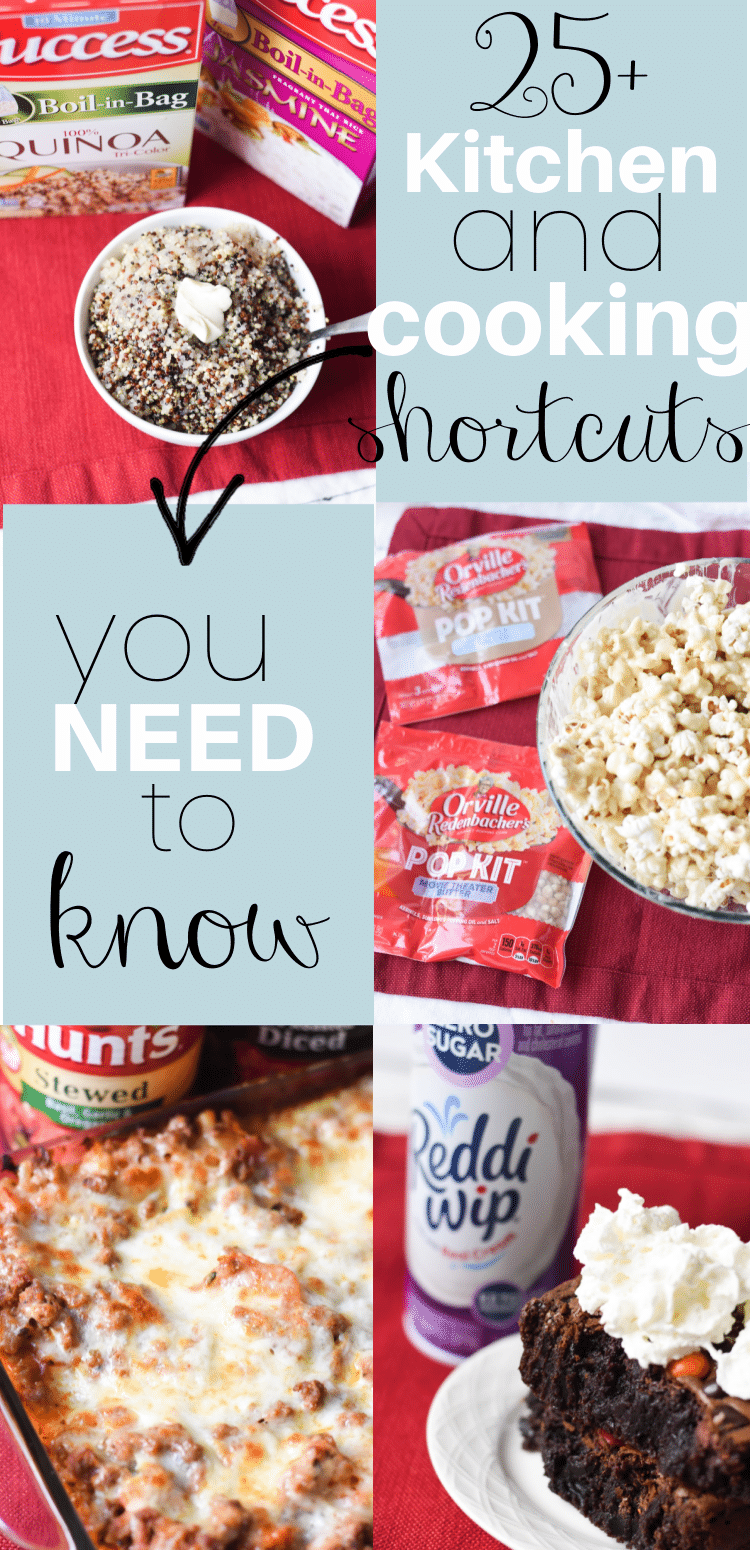 This post is sponsored by BabbleBoxx
As much as I enjoy the cooler weather that this time of year brings, life just seems to get so much busier once fall starts!
School, sports, church activities, birthday parties (we have so many in our family in September!) – it often feels like we are running around like crazy.
Things like cooking dinner that were laid back and easy during the summer suddenly seems like a major challenge every day. However, we strongly believe in the importance of nightly family dinner – so even with the challenges this time of year pose, we do our best to make sure we have a yummy dinner every night.
Yummy doesn't have to mean difficult – most of our meals are actually quite simple, especially because we take as many shortcuts as possible.
In this post, we are going to share some of our favorite kitchen and cooking shortcuts and techniques to help you get mealtimes on the table a little bit faster. Whether you are in a busy time of life or just coasting through life right now, I think we all can use some awesome cooking shortcuts and hacks to make life (and cooking) just a little easier.
Mise en Place
This means "everything in its place", and it's a very commonly used term in the culinary world. Before you start doing any cooking, just make sure you have everything ready to go – the foods you need, the tools you need, etc.
Sometimes it can take a bit of planning (for instance, remembering to take meat out to defrost), but in the long run, it can save you a lot of time if you have all your ingredients and tools ready to go from the start.
Rotisserie Chicken
I think this is my favorite kitchen shortcut – getting a Rotisserie chicken from Costco. The price is so much cheaper than most other stores, and they are bigger and juicer than most. We get a Rotisserie chicken almost every week, shred it, and then put it in the fridge to use for various meals throughout the week. It's so much simpler than cooking chicken every time we need it for a meal, and we can usually get 2-3 full meals out of it (sometimes with some leftover for lunches!). This shortcut has made my life SO much easier in recent months, especially as school has started.
Use pre-portioned dry ingredients
I don't know about you, but I always have trouble measuring out the exact amounts of dry ingredients that I need or picking the right proportion of seasoning. While some of the fun of cooking is experimenting – when you are trying to get dinner or a snack on the table, it can give you a lot of unnecessary grief.
There are a lot of pre-portioned, pre-packed dry ingredients available these days, such as rice and popcorn. They come in packages so you can easily just open the package, throw them in a pot, and have them perfectly cooked in just minutes.
There are two particular ones that I want to highlight in this post:
First, we use a lot of rice and quinoa in our house, and I always manage to cook it incorrectly (even in the rice cooker or Instant Pot!), it either ends up with pieces that are too hard or some of it gets burnt. I don't know why – I just really struggle with rice.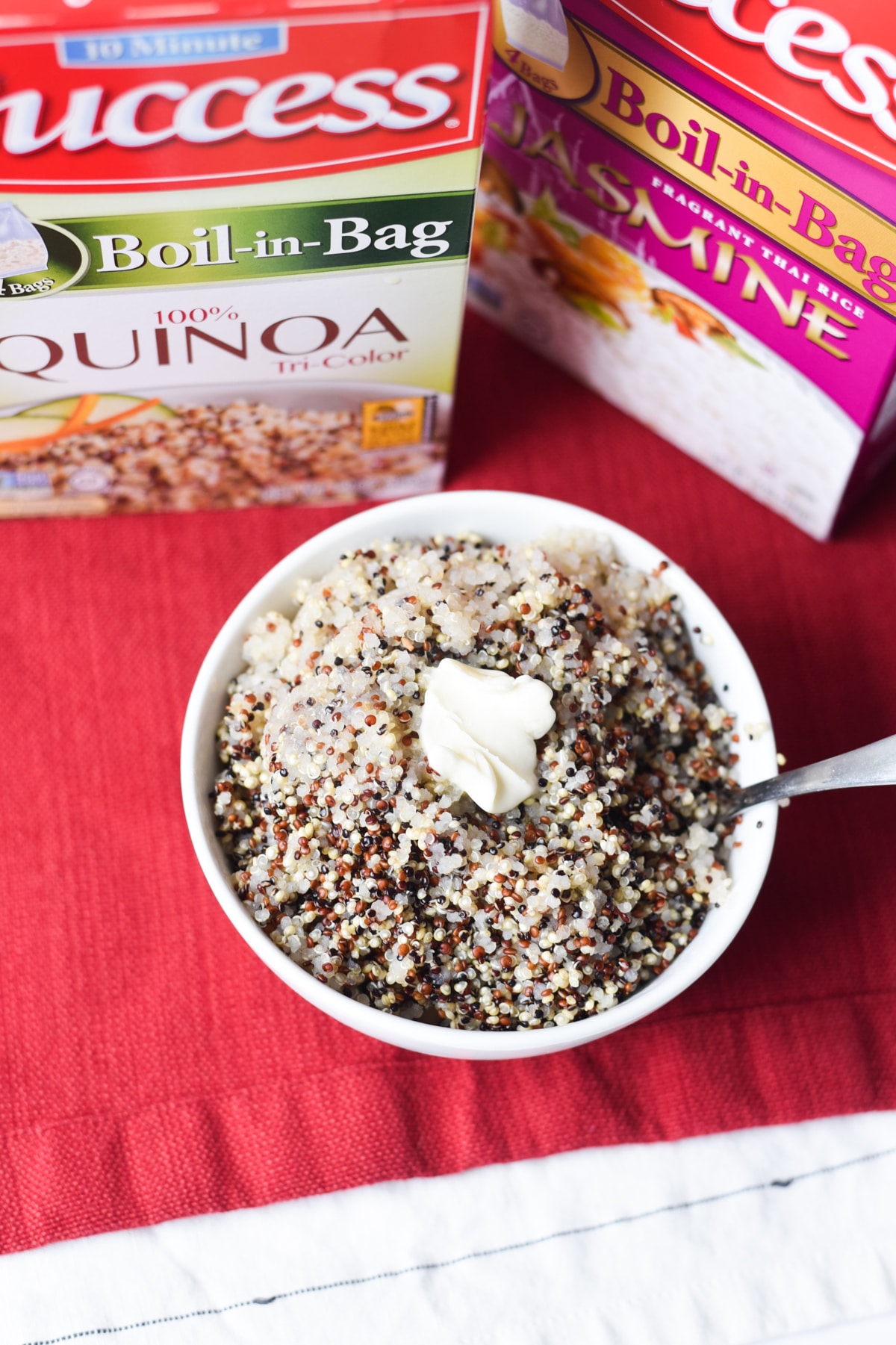 This is why I really love Success Rice boil-in-bag rice and quinoa packets. All you do is measure out four cups of water, add the package to the water, bring it to a boil, and set a timer for 10 minutes, and you have PERFECT rice or quinoa every time.
It's such a time saver not worrying about putting the right amount in or having to babysit it and wonder when it's going to be done. Since rice and quinoa aren't usually the stars of the meal (but often a meal isn't complete without them!),
Secondly, Orville Redenbacher's Pop Kit. Our family LOVES popcorn, and in recent years, we've tried to move away from traditional bags of microwave popcorn. We have a microwave popcorn maker, as well as one that you can use on the tabletop – but there's still always the guesswork of how much popcorn to put in, the proportion of butter/oil, salt, etc.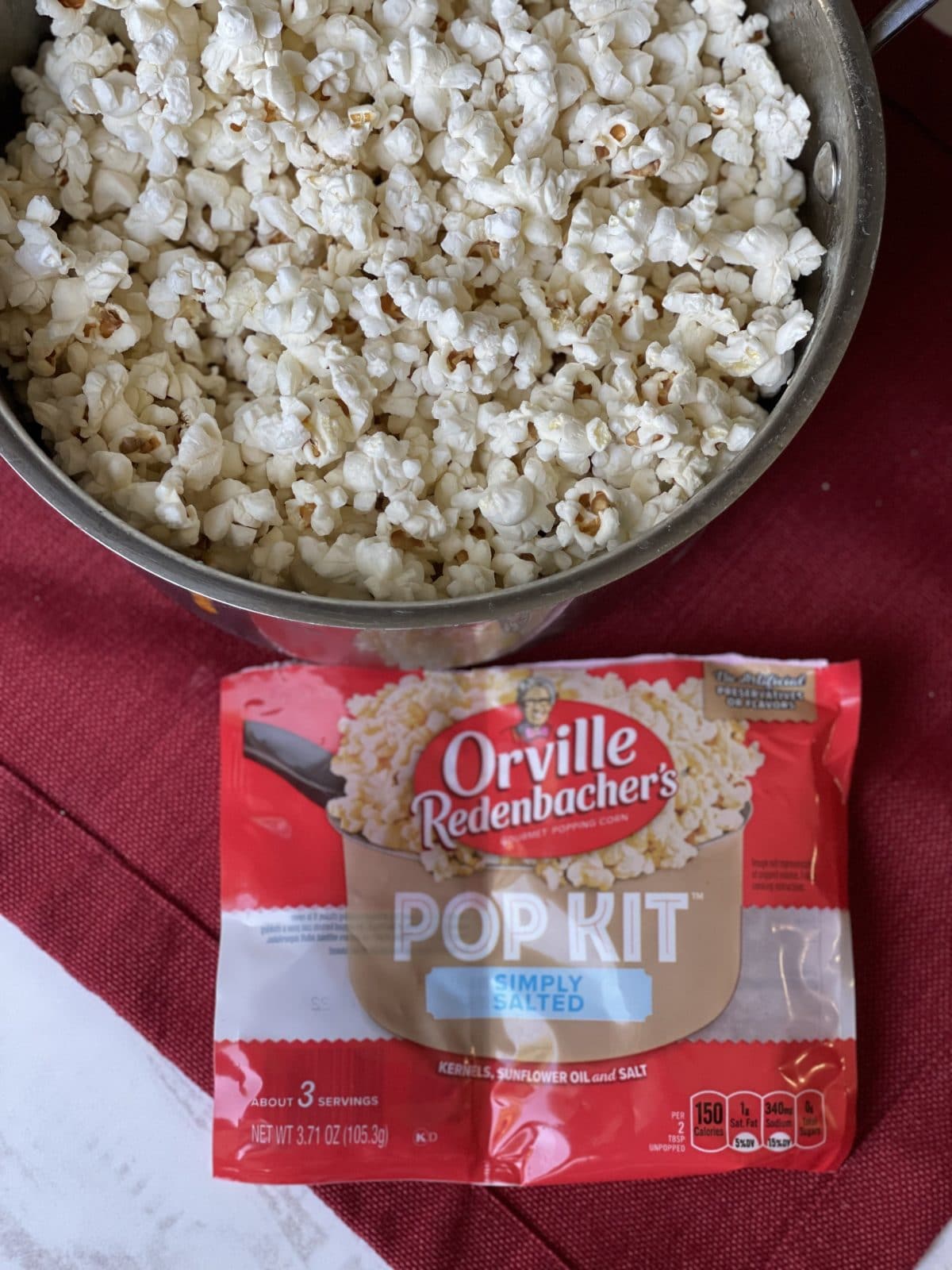 These Pop Kits are so cool! They are individual packages that have the exact amount of kernels and oil that you need. All you have to do is pour the package into a 3-quart pot, and within minutes, you have the most perfect popcorn. They have the Movie Theater Butter Popcorn and Simply Salted, and it is seriously the best and most yummy popcorn I've had. It was so fun to make, too – and there was no burnt popcorn and very few kernels. It's perfect for making a quick snack, or our favorite marshmallow caramel popcorn.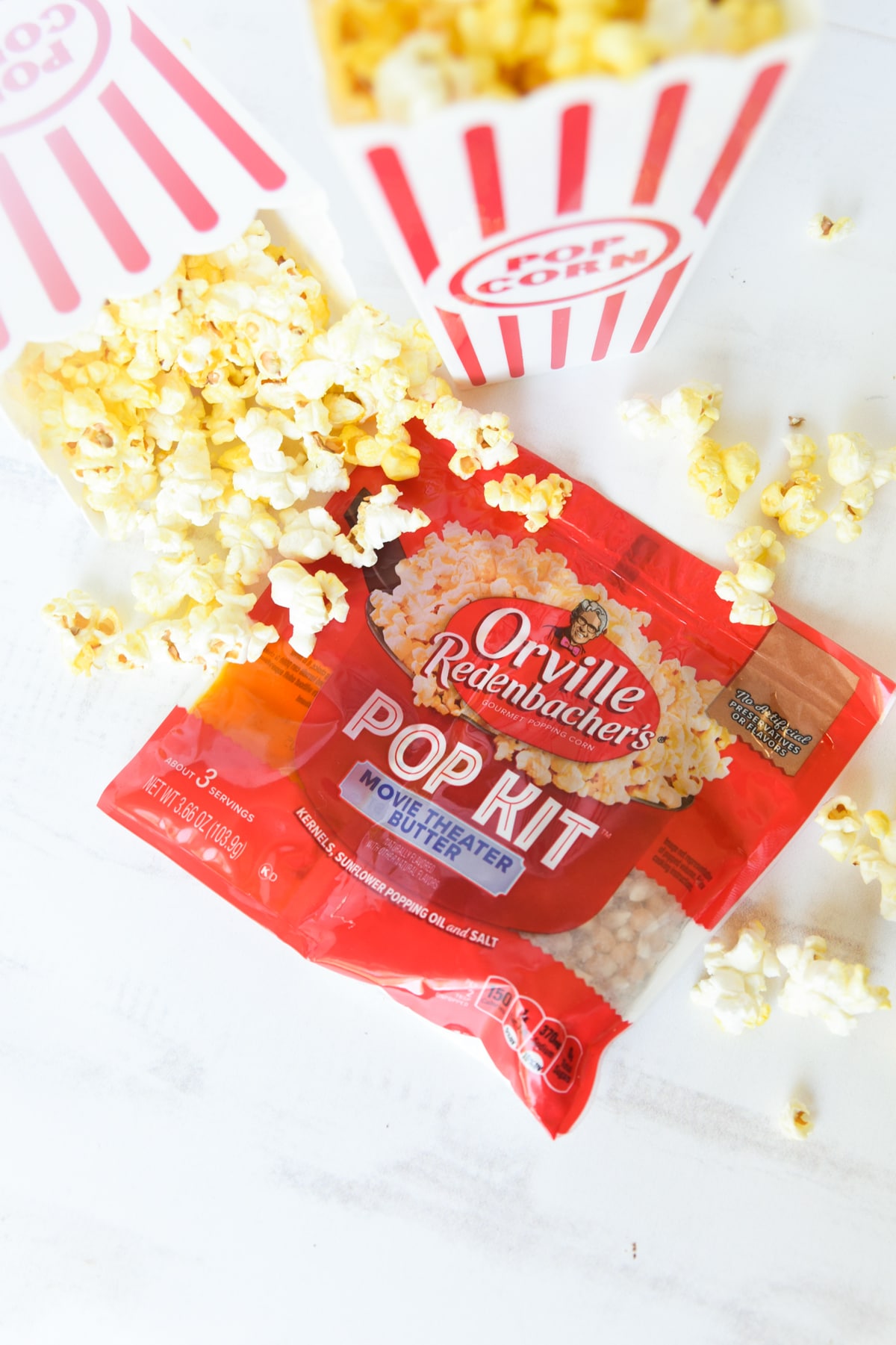 Large batch of rice or quinoa
As I already mentioned, we eat a lot of rice and quinoa. Rather than making a new batch every time we need it, it saves a lot more time to cook a large batch all at once and put in the freezer. If we are going to be using it throughout the week, it can just go in an air tight container. You can add a little bit of water to moisten it up before consuming!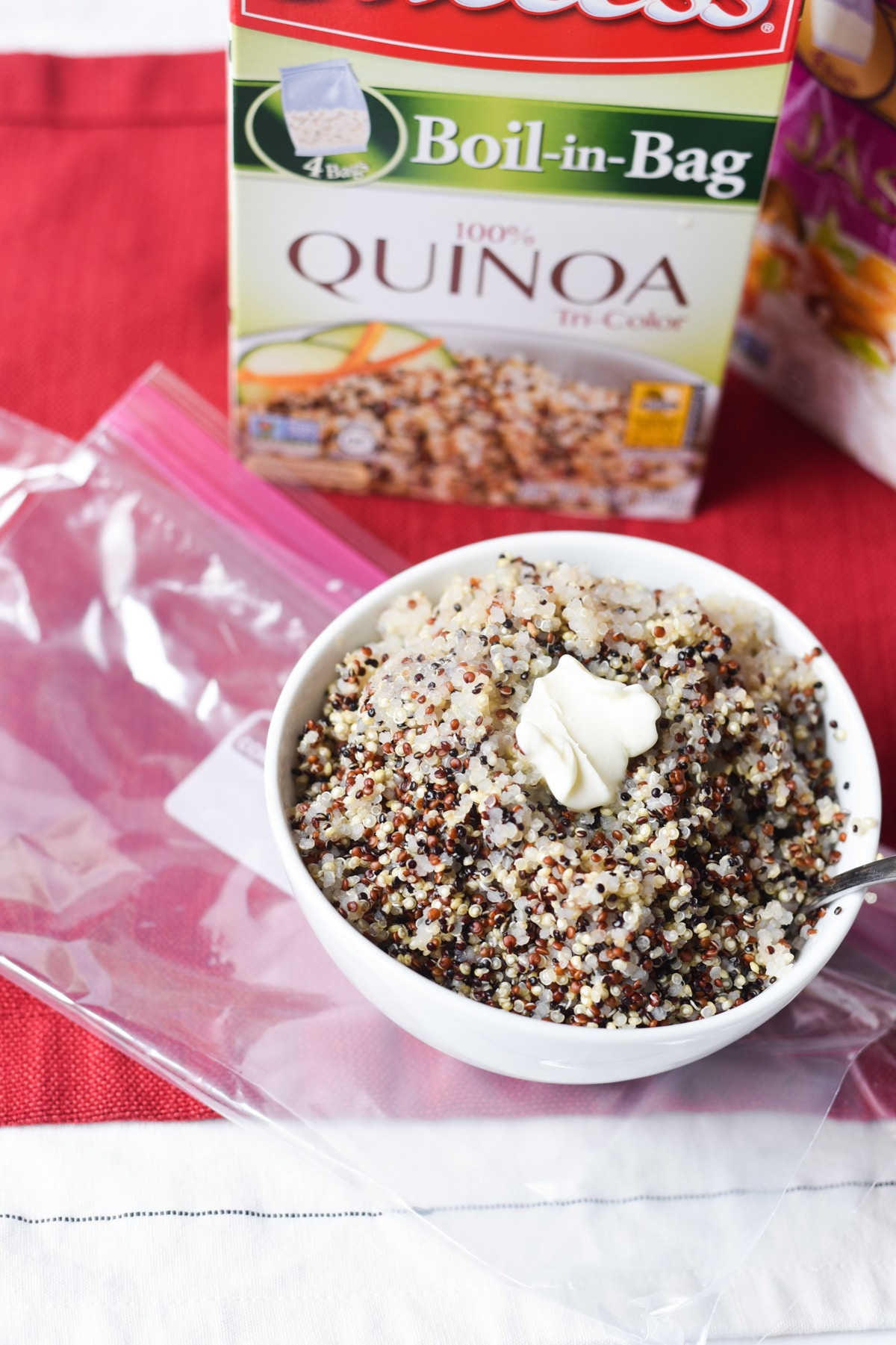 Also, I love cooking my rice in boullion. It adds great flavor!
Frozen Vegetables
One of my favorite things to do to help make our meals more rounded out and healthy is to use frozen vegetables. These are usually picked at their prime and then frozen, so they have the top notch nutrients you hope to get from veggies.
We really love the ones that you can steam in the bag directly in the microwave. It's such a huge time saver to just grab them directly from the freezer, throw them in the microwave, and then add some butter, salt, and pepper.
Add Canned Veggies to Recipes
Another great option for adding more veggies to recipes is to use canned veggies to bulk up the meal a little bit. For instance, when we cook pasta sauce for spaghetti or lasagna, I love to throw in a can of stewed tomatoes. It saves me time from having to make stewed tomatoes myself, and it adds more nutrients and flavor in seconds. Hunt's Basil, Garlic, & Oregano Stewed tomatoes are PERFECT for Italian meals. Great smokey flavor without artificial persevatives or ingredients.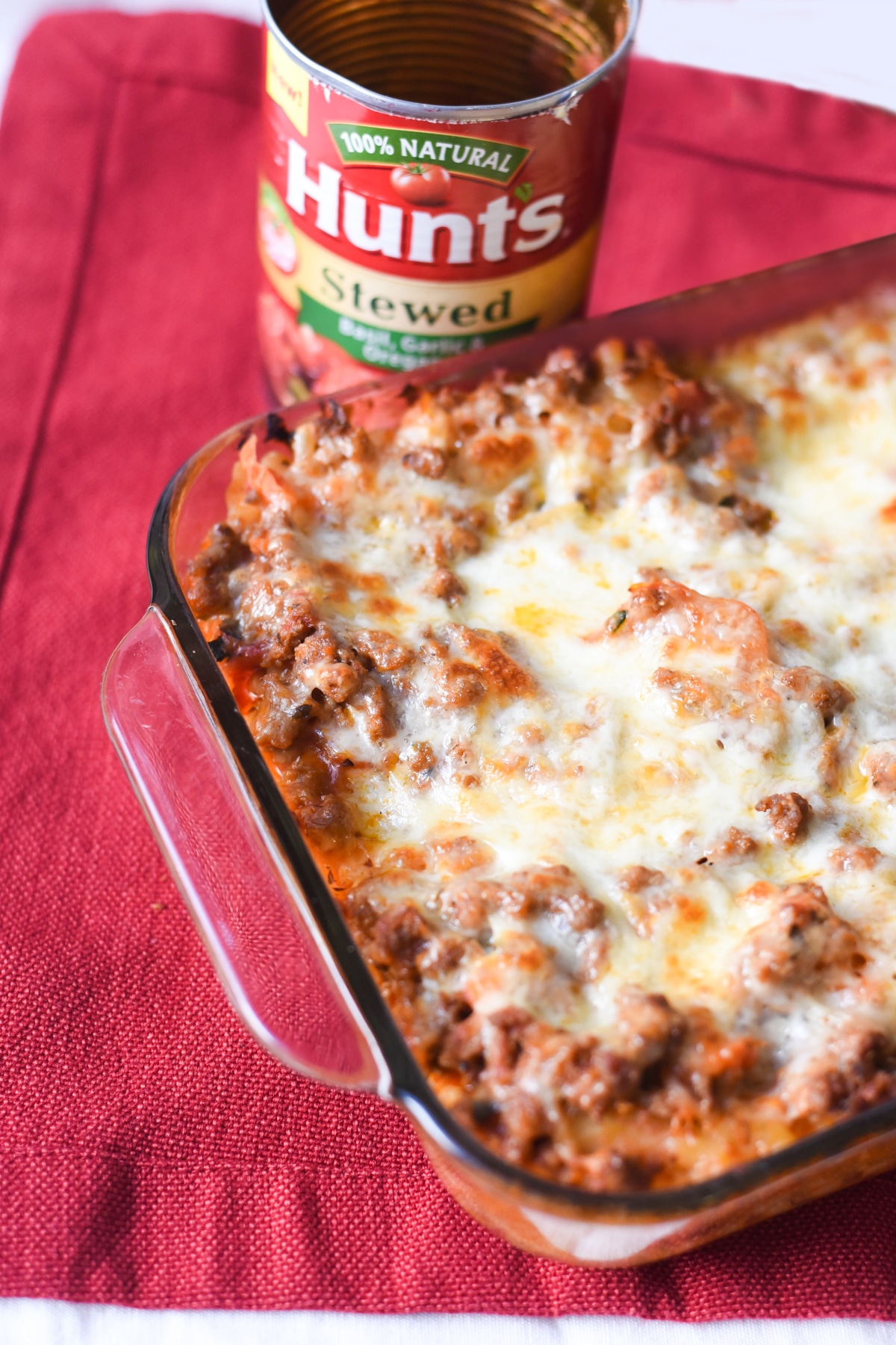 We also use Hunt's Fire Roasted Diced Tomatoes on a weekly basis for dips, chilis, and soups. They are just SO good. I used some in a queso recipe I was experimenting with last week, and it was so much simpler (and had better flavor) than dicing the tomatoes myself.
Using canned is convenient because they are vine ripened and picked at the peak of ripeness – and they are prepared in a way that would be a little difficult for the average person to do at home (especially when, once again, you're just trying to get food on the table!)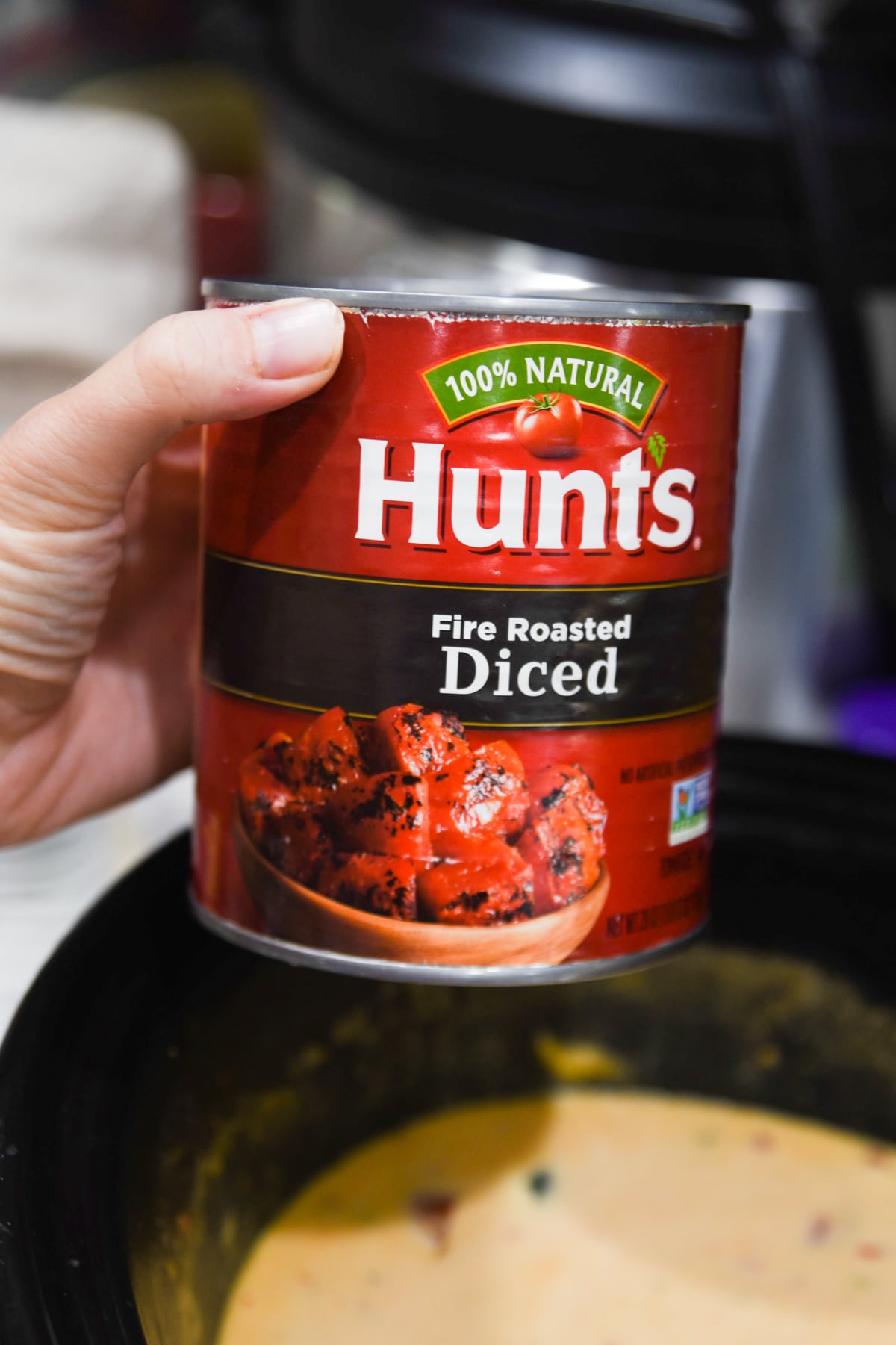 Reddi-Wip
I love homemade whipped cream just as much as the next person. However, I often forget to buy heavy whipping cream, and it does take some time to prepare. We always have a can of Reddi-wip in the fridge ready to go for waffles, hot cocoa, fruit, desserts, and more! It's more convenient than whipped topping in a container (no spoon needed), and it tastes almost as delicious as homemade.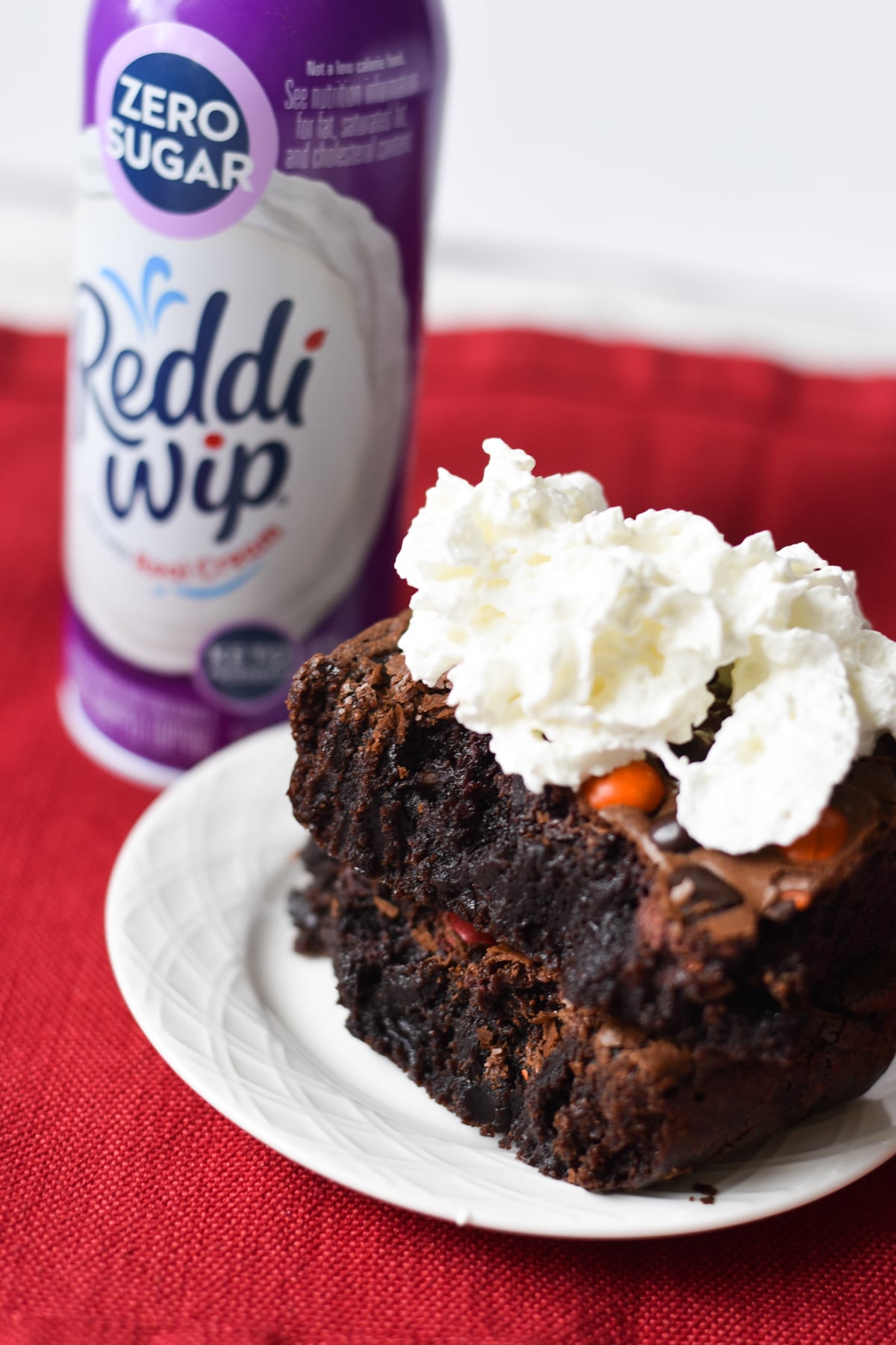 If you are looking to cut back on sugar or on a Keto diet, Reddi-Wip Zero Sugar is a good option. It's such as creamy being with real dairy cream (it's the first ingredient!), but it has 0 grams of sugar and 0 sugars, with just 15 calories per serving (not a low-calorie food).
Chop Veggies in Bulk
Okay, just one last veggie tip – but vegetables are so important, especially for kids (who also tend to be the ones who dislike them the most!).
I rarely use a whole onion or zucchini or whatever it is that I'm chopping at once, but whenever I'm cutting one, I just got the whole entire thing. Then, I just add them to a big bag and put them in the fridge or freezer. It ends up saving me a lot of time, and I'm always so relieved when I think, "Oh! I don't have to cut an onion tonight – there's already one ready to go!"
You can also cut these veggies up really small and add them to sauces, especially if your kids aren't as big of a fan of veggies. I do this a lot with pasta sauces!
Use Dried Herbs
I know that fresh herbs tend to have more flavor, but it's not something I prioritize most of the time. Using dried herbs haven't failed me yet, and I never get complaints about my recipes being tasteless! Just make sure you rotate them out appropriately so they don't start to lose flavor.
How to cut fresh herbs
I get it – fresh herbs are a non-negotiable for some people. If you want to save some time, cutting them with kitchen shears is a great kitchen shortcut. I always saw recently someone pulling leaf herbs (such as cilantro) through a stand cheese grater. It got them off the stem quickly. It was pretty cool!
Oven Ready Lasagna Noodles
Lasagna is our FAVORITE dinner around here, especially my signature meat lasagna without ricotta cheese. A few years back, I discovered oven ready lasagna, and I've never gone back. I would never make lasagna unless it was a special occasion because I did not enjoy boiling the noodles! This makes preparation so much easier. I honestly can never tell the difference – you just have to make sure the noodles are completely covered in sauce, or else they won't self-cook.
Double recipes for later
I do this a lot with casseroles, soups, and chilis. The recipes I use often are way too much for my family, and we end up with leftovers that don't get eaten. So I always have freezer bags and aluminum baking dishes in the storage room ready to go to make a freezer meal for later! I can't tell you how nice it is to go to the freezer and see we have a delicious meal ready to be cooked on those super busy nights.
There are lots of freezer meal plans out there, but since it's hard to even plan one day ahead, I don't usually do massive days of freezer cooking. Making a little bit extra while I make our regular dinner and then freezing it seems to work better for us.
Freeze cookie dough
Did you know that you can freeze cookie dough? Total game changer! I like to cook the number of cookies that I know we are going to eat, and then I pre-portion the rest of the day and freeze it. We can easily pull it out to make a bunch of cookies at once or just a couple pieces if we don't need a whole batch!
Shred Chicken with Stand Mixer
This is one of my very favorite time savers. I really don't like to shred chicken with a fork or even Bear Claws. Putting the chicken in the stand mixer with just the regular beater gets you perfectly shredded chicken in minutes. LOVE doing this!
Freeze Crushed Garlic
If you like to diced your own garlic, you can dice a bunch at once and then freeze it for later.
Alternatively, just buy a big jar of pre-minced garlic. This is what we do, and it works great!
Dump Bowl
Have a large bowl setout for all the scraps that you'll acucmulate while cooking. Instead of going and throwing away bits and pieces throughout the cooking process, you can just toss everything in the bowl at once. It really does save time!
Elevate Cake Mixes
I know, I know. Nothing beats a homemade cake mix. However, as you can probably guess – we are all about using perfectly portioned things, and a cake mix is just that. I DO like to add a few items to make it taste even better. I have people raving about my cakes after I make them, and they are always shocked when I tell them it started as a cake mix.
Here are my best tips for making a cake mix taste better.
Sheet pan in the oven while it preheats for roasting
This can help speed up the roasting process if you have the pan pre-heated!
Turn Instant Pot to saute
I mean, my ultimate busy dinner tip is to have an Instant Pot – it's such a life saver when you forgot to thaw meat or just want a quick and delicious meal.
But one way to help it heat up faster is just to turn it onto a low saute while you prepare the ingredients that you put in there. I haven't tested the difference in time, but I do feel that it takes less time for it to get to pressure when Id o this.
Freezer Baggies for Smoothies
Busy mornings? Smoothies are one of our favorite breakfasts, but when you are crunched on time, they can even seem difficult! It's really easy to throw together freezer baggies with all the ingredients (except the milk or water). This is a great way to use up fruit that's getting older, too.
Strawberry Huller
One of my favorite buys in recent years was a $5 strawberry huller. It makes it so much easier to get our favorite fruit into our meals!
Grate cold/frozen butter
If you've forgotten to take some butter from the fridge, grating cold or frozen butter with a box grater is a great idea.
Cook Veggies and Pasta/Rice Together
I love this time saver! You can boil your vegetables with the pasta and rice that you are cooking!
Waffle Omelet
Don't have the time or patience for a regular waffle? No problem! Get a mini waffle maker (LOVE ours), and just make a waffled omelet. They are so fun and easy to make.
Bake Eggs
I love eggs for breakfast and dinner. The fastest way to cook them – and to not worry about them while you focus on cooking other items, is to bake them! They turn out delicious every time. Here is our favorite recipe.
Bacon in the Oven
Similarly, you can cook bacon in the oven. It's much less messy and you don't have to babysit the stove. I stopped burning bacon when I started doing this.
Pre-soak Grains
This takes some planning (as in, remembering to put them in some water earlier in the day), but by pre-soaking your gains, it helps them to cook faster.
Chicken Tenderloin instead of Breasts
I find that chicken tenderloins cook faster – especially in the Instant Pot – and most of the time, the results are very similar. Obviously there are some recipes that you have to use breasts, but for the most part – I almost always choose chicken tenderloins.
Knife Alternatives
One of my least favorite things is cutting vegetables – it takes forever! However, tools like food choppers, a mandolin, or even kitchen sheers can really speed up the process!
Add marinade to chicken in a bag
When you buy your chicken from the store, put them into freezer bags with your favorite marinade.
Batch Cook and Freeze Staples
Do you have those foods that you cook on repeat – like tacos? Batch cook a lot of the main ingredients and freeze it for fast dinners. I think taco meat and spaghetti meat is a great option for this!
Chop herbs and freeze with olive oil in ice cube trays
This is a great way to have fresh herbs ready to go at a moment's notice!
Parchment paper or Silicone baking mat
These are fantastic options to use on your baking sheets. They make for much faster clean up!
What's your favorite cooking shortcut? Leave us a comment and let us know!
More Posts You Might Enjoy: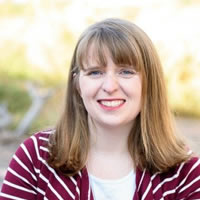 Katie is a Colorado-native, BYU graduated, and most importantly, wife to one and mother to three beautiful boys. She is passionate about sharing her experiences with others – especially about pregnancy, breastfeeding, cooking, and crafts. She is an International Board Certified Lactation Consultant. She loves spending time with her family and helping others find joy in family life.