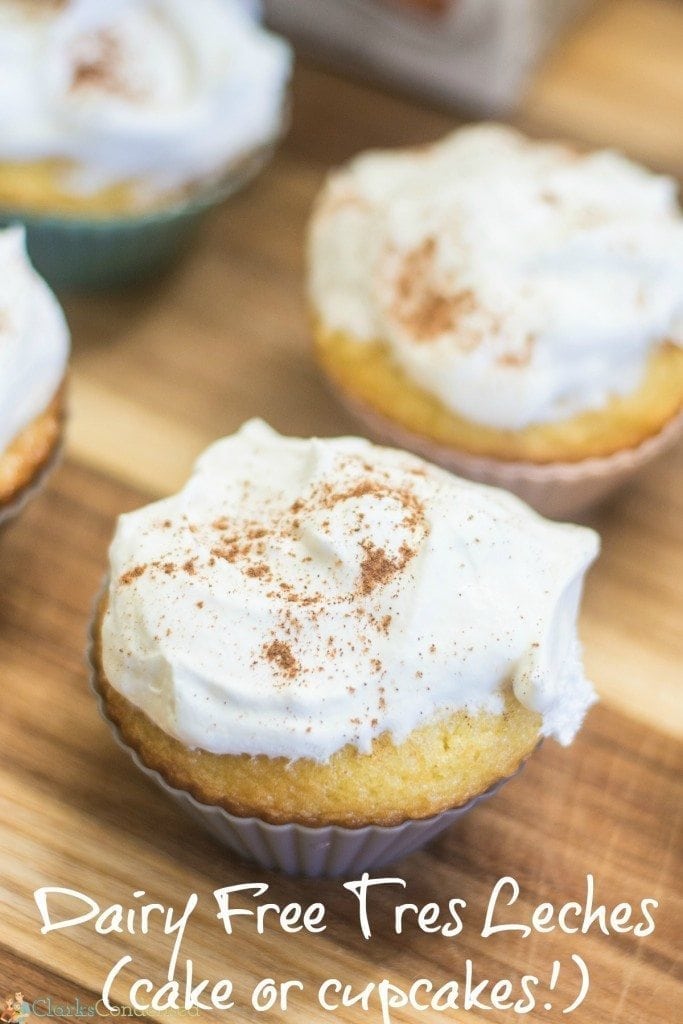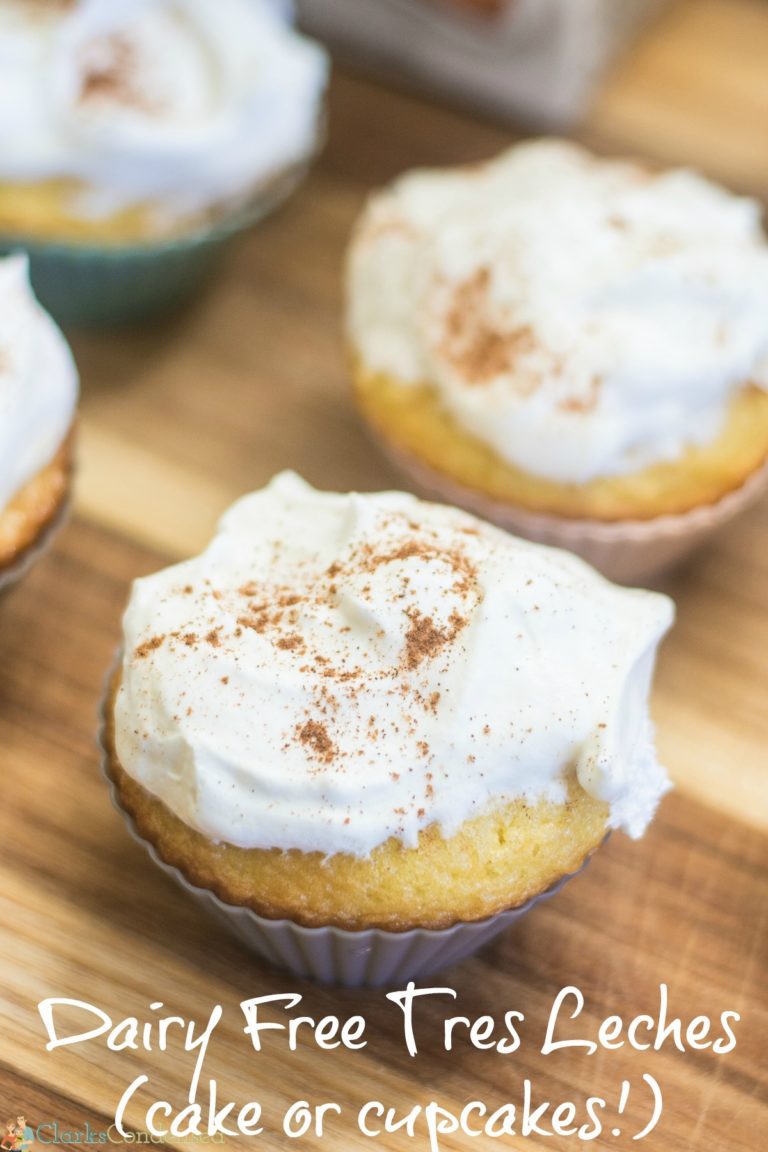 Yields 24 cupcakes or one sheet cake
Dairy Free Tres Leches Cake or Cupcakes
Ingredients
1 cake mix (check box to make sure its dairy free) and ingredients it requires
2/3 cup Silk almond milk + 1/4 cup white sugar + 1 teaspoon vanilla (for dairy free sweetened condensed milk)
1/2 cup Silk almond milk, unsweetened
1/2 cup Silk coconut milk
1 container SO Delicious dairy free whipped cream
1 container Silk Non-Dairy Yogurt, Tropical Pineapple flavored (optional)
Cinnamon
Instructions
An hour before you make your cake, whisk together in a sauce pan 2/3 cup almond milk, sugar, and vanilla over high heat until it reaches a boil. Then, bring down to a medium heat and let simmer uncovered for two hours - whisking occasionally. After two hours, remove from heat, cover with a towel, and let cool and thicken.
Bake the cake mix according to instructions - if you are making cupcakes, follow the cupcake instructions. If you are making a cake, follow the instructions for a 9x13 sheet cake.
Combine the sweetened condensed milk with the almond milk and coconut milk.
Poke holes in the cake or cupcakes and spoon the milk mixture over the top.
Combine whipped cream with yogurt (if desired. Using just the whipped cream is just fine) and top cupcakes or cake. Sprinkle with cinnamon.
Enjoy!
7.8.1.2
490
https://www.clarkscondensed.com/food/dairy-free-tres-leches-cake-or-cupcakes/
This recipe was created on ClarksCondensed.com. Feel free to distribute as needed, but if you post it on your own site, please link to back to ClarksCondensed.com
As many of you know, Jack was on a rather restricted diet for quite awhile. One of the types of foods he was supposed to avoid was dairy. This proved to be a challenge on more than one occasion, but I feel like we became quite savvy at finding great substitutes to make our favorite meals.
Although he was recently taken off of this restricted diet, I occasionally still enjoy making dairy free recipes from time to time. It's kind of a fun challenge!
I was tasked with the job of coming up with a delicious and meat/dairy free tailgating recipe. This was difficult for me to do – there are lots of things I came up with that were meat-free…but dairy free? That was a bit more challenging. In the end, I decided to go the sweet route over the savory route. And let's be real – I prefer desserts at parties anyway!
NEVER Miss Another Recipe!
Sign up for our food and recipe newsletter today
Free eRecipeBook upon signup
Free Meal Planning Bundle
Easy and Family Friendly Recipes EVERYONE Will Love!
We always use Silk Products for our dairy free needs. I actually drink almond milk on a regular basis because I just prefer the flavor of it more. I only ever buy Silk Almond milk because I feel the ingredients in the product is better than others.
Anyways, I decided to make a cupcake recipe for this post – tres leches cupcakes to be exact. Tres Leches cake is one of my favorite desserts, but, as you may be able to guess, it typically is very dairy heavy. So, I decided to make a dairy free tres leches to share with you all. I chose to make cupcakes because those are easier to serve at parties, but I've also included the cake version as well.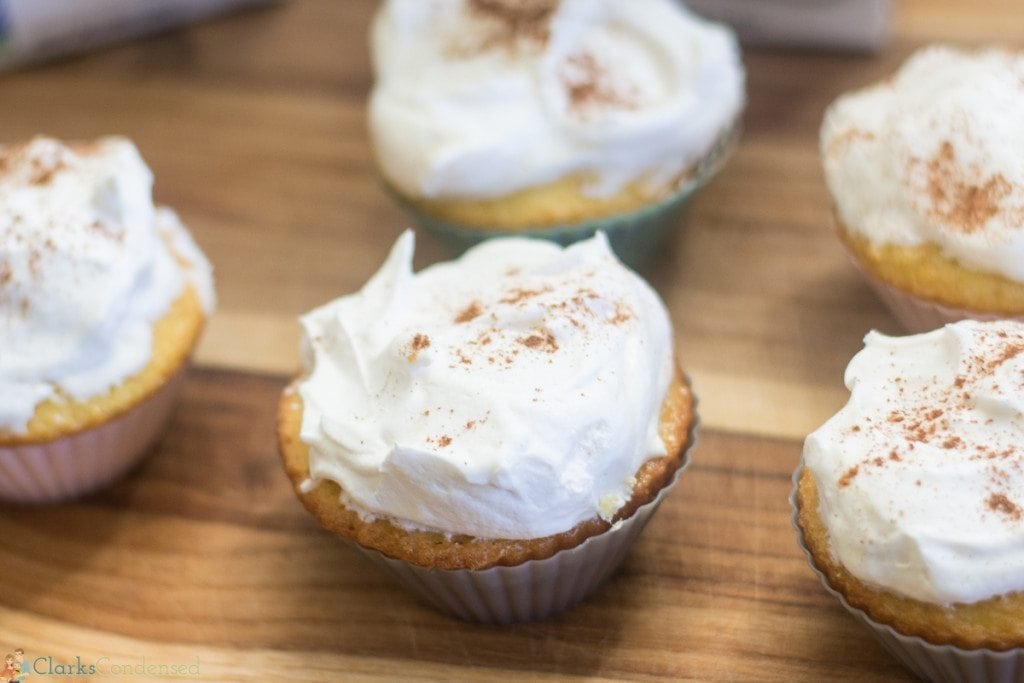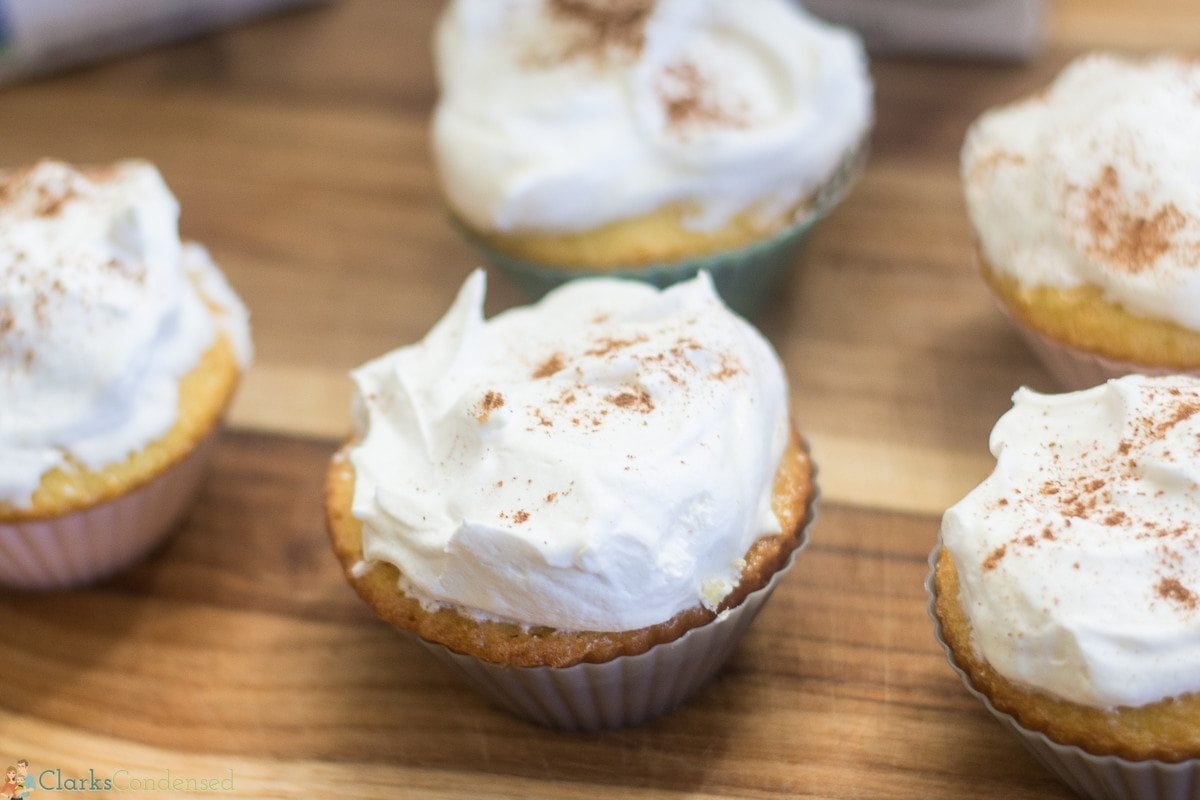 I used three different Silk Products – coconut milk, almond milk, and their yogurt. The almond milk I used to create a dairy free sweetened condensed milk along with just using it as-is in the recipe. I combined their tropical pineapple yogurt with SO Delicious dairy free whipped topping for the cupcake topping.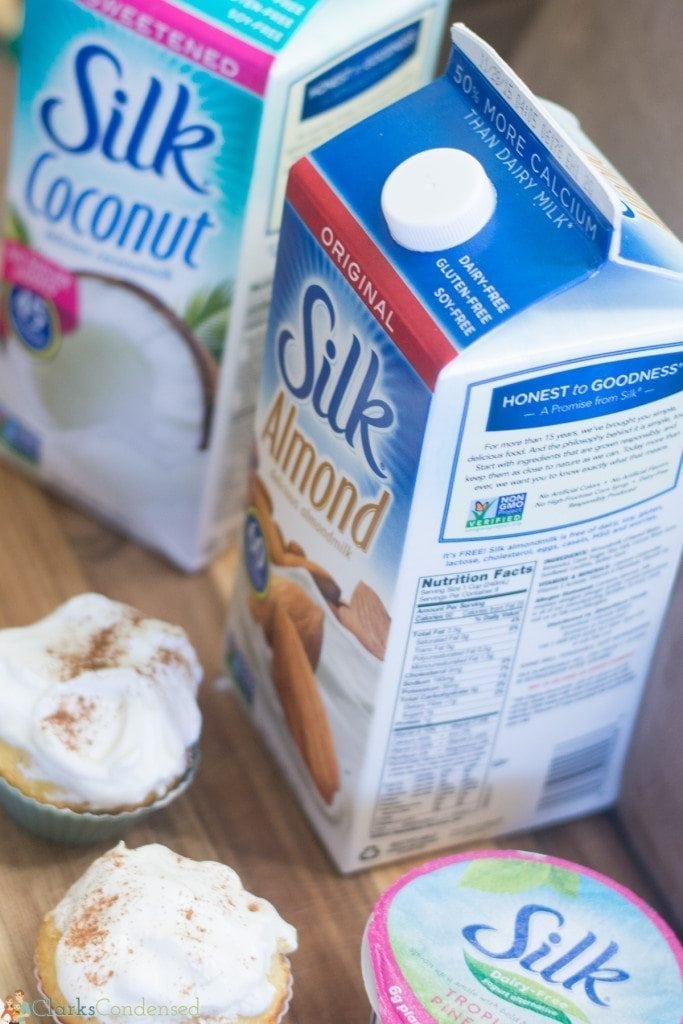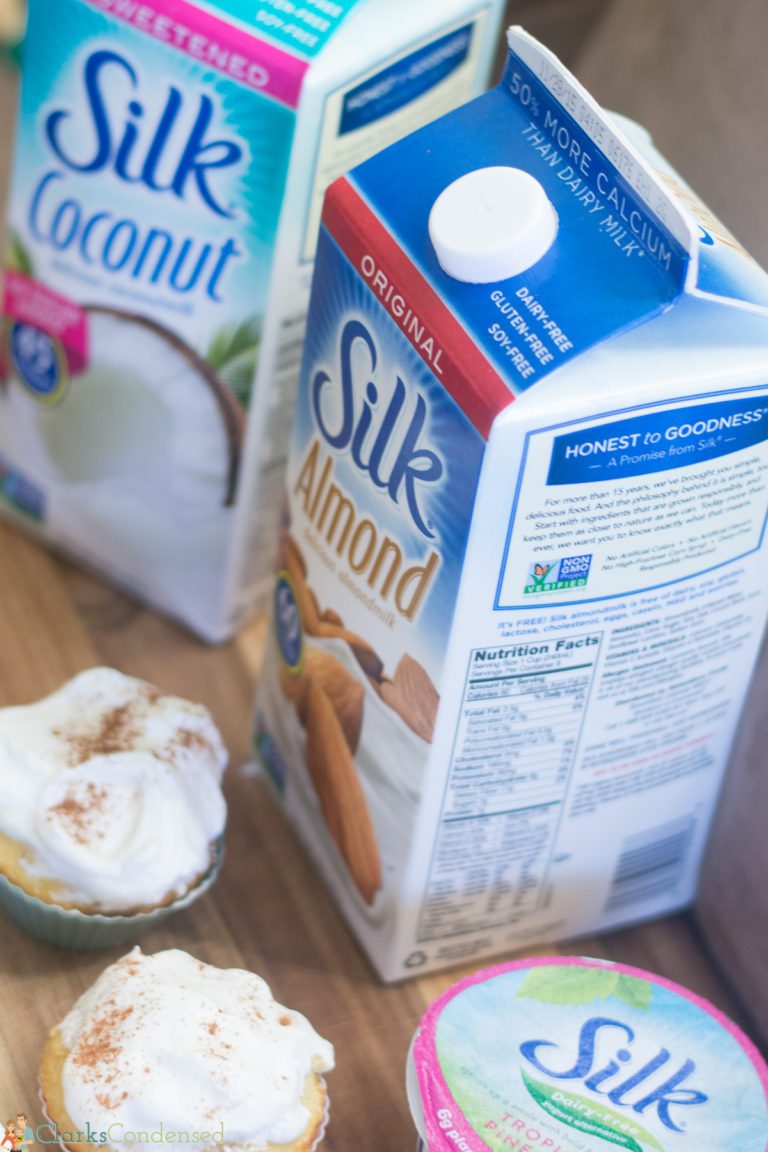 These all turned out excellent! The cupcakes were moist and sweet, and the topping was delicious. It definitely felt like I was eating my favorite tres leches cake.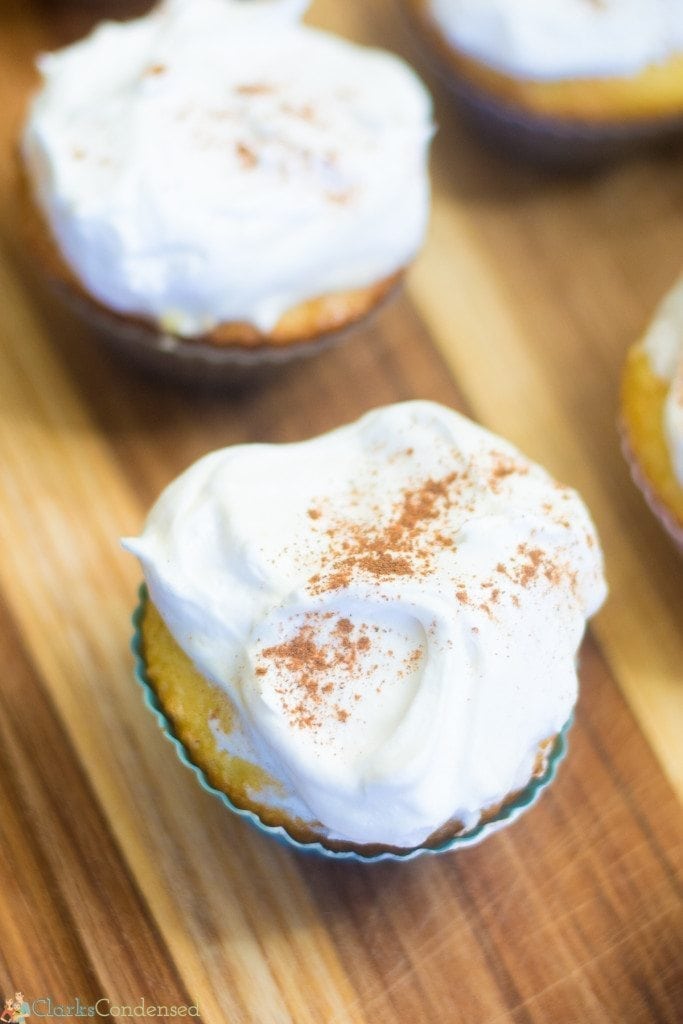 Silk products are available everywhere – find a store near you!
This conversation is sponsored by Silk. The opinions and text are all mine.
COMMENT POLICY:
All we ask is that you be kind. We welcome differing opinions, but any comments containing personal attacks, sarcasm, etc. will be removed immediately. Keyboard warriors aren't welcome 🙂 All comments are moderated and may take time to be approved. Anything not pertaining specifically to the content of a post will be removed (including comments about ads).