Six fun and family-friendly New Year's Eve Party ideas to help ring in the new year with a bang!

New Year's Eve Family Party
New Year's Eve is one of my favorite days of the year. Well, the evening is, at least.
I've never been one to really go out and party on New Year's Eve. The closest to "partying" I ever got was the one or two times my parents forced encouraged me to go to a youth dance at church.
My favorite New Year's Eve celebrations have been spent with family members – playing games all night and eating yummy appetizers.
To me, holidays are best spent with family, and New Year's Eve is definitely no exception.
While I'm totally fine with having a low-key holiday with my family, it can be fun to have some special activities planned.
Here are a few family-friendly New Year's Eve party ideas that I think would make ringing in the New Year even more fun.
These would be great if you are getting together with other families (or you just have a large family to begin with!)
New Year's Eve Games
Favorite Things Gift Exchange
I played this at a church activity a few years ago, and I always think it's a lot of fun.
Basically, everyone brings three of their favorite things (it can be three of the same or three different) and everyone takes a turn describing why they love what they brought.
Then you draw the name of three people, and those three people get what you brought.
Everyone gets to go home with three new, fun products. It's a good idea to put a price limit on what people can bring.
Here are some great printables you can get to make planning a little bit easier.
Game Night
This is pretty self-explanatory but you just play games all night. You can let everyone pick their favorite game to play (whether it be a board game, card game, or even a rousing round of Mario Kart!)
This is pretty much what we do every New Year's Eve, and it's always fun. One year we even all play Bop It Extreme for a couple of hours. I put together a list of the best group board games in case you need some ideas.
Minute to Win It
Minute to Win it games are so fun! We played a few at our family reunion a few years ago (as well as at the one previous to that), and everyone always enjoys them.
They are fast-paced, competitive, and people of all ages can enjoy them. We wrote this post a while back that might be helpful in planning this – The Best Minute to Win It Games for All Ages.
Etsy has some great Minute to Win it party packs that I recommend checking out.
Time Capsule
Have you ever made a time capsule? I'm pretty sure my family made one when I was younger, but I'm not sure that we ever opened it!
I do think time capsules are so fun, especially because I'm realizing more and more that it's hard to remember all the special moments from the past.
While you could do a time capsule that you put in a box and vow not to open for years, I loved this idea from The Idea Room for time capsule jars. You do one every year on New Year's Eve and everyone puts in mementos from the year.
She also has a fun survey you can fill out to put in the jar. I think this is a great idea.
I have been thinking I'd like to do an end-of-year questionnaire with my kids each year, and this would be a great way to do that (though I think I will make one of my own and share it some time!)
White Elephant Gift Exchange
I LOVE white elephant gift exchange parties! I've done them a lot over the years, and they are always so fun.
I think it's best when people bring gag gifts, but you can always bring something nicer if you want as well. I would definitely encourage a price limit, though.
I've played it in a variety of different ways, and you can adjust for the group you are with. If you are playing with children who won't react well to the possibility of their gift being stolen, you can play a story version.
All you do is read a story (there are tons of them online) where there are keywords that indicate whether you pass the package left or right. At the end of the story, whichever gift you end up holding is yours!
Otherwise, the classic version is fun! We played it last year at Christmas, and I think everyone enjoyed it. You put numbers into a hat and everyone draws one out.
The person with number one gets to pick the first gift to unwrap. Then, the person with number two has the option to open another gift or steal the first gift.
It goes on until all the numbers have been picked. Obviously, it's most advantageous to be the last person!
Be sure to read this post – The BEST White Elephant Gifts (All for Under $20!)
Countdown Bags or Balloons
I've seen these ideas floating around Pinterest for the past few years, and it seems really fun. It's a great way to keep people excited and involved with the festivities of the night.
You have a bunch of different balloons or bags with times leading up to midnight written on them. Inside each bag or balloon is a fun activity to do when that time arrives. You could make it even more fun by adding a candy or treat to every bag!
Confetti balloons would be especially fun for this!
And of course, no New Year's Eve would be complete without yummy food! Be sure to check out this post with yummy and family-friendly New Year's Eve appetizer and drink ideas!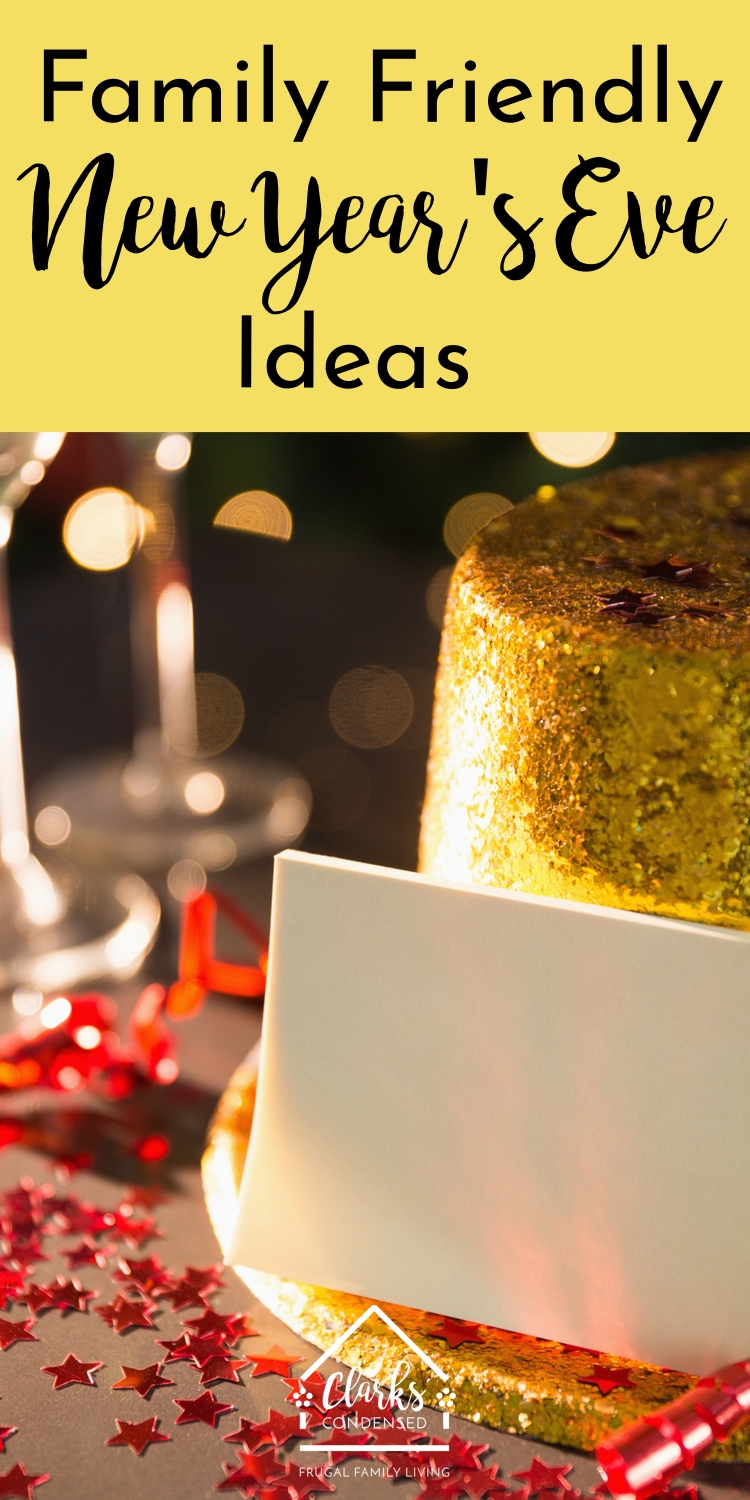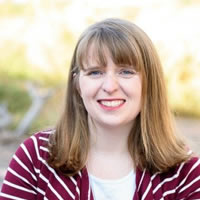 Katie is a Colorado-native, BYU graduated, and most importantly, wife to one and mother to three beautiful boys. She is passionate about sharing her experiences with others – especially about pregnancy, breastfeeding, cooking, and crafts. She is an International Board Certified Lactation Consultant. She loves spending time with her family and helping others find joy in family life.