Does snacktime drive you batty? These easy frozen yogurt drops are awesome for kids and adults alike, and they couldn't be easier. Combine them with some graham crackers and chocolate chips for an even more exciting treat!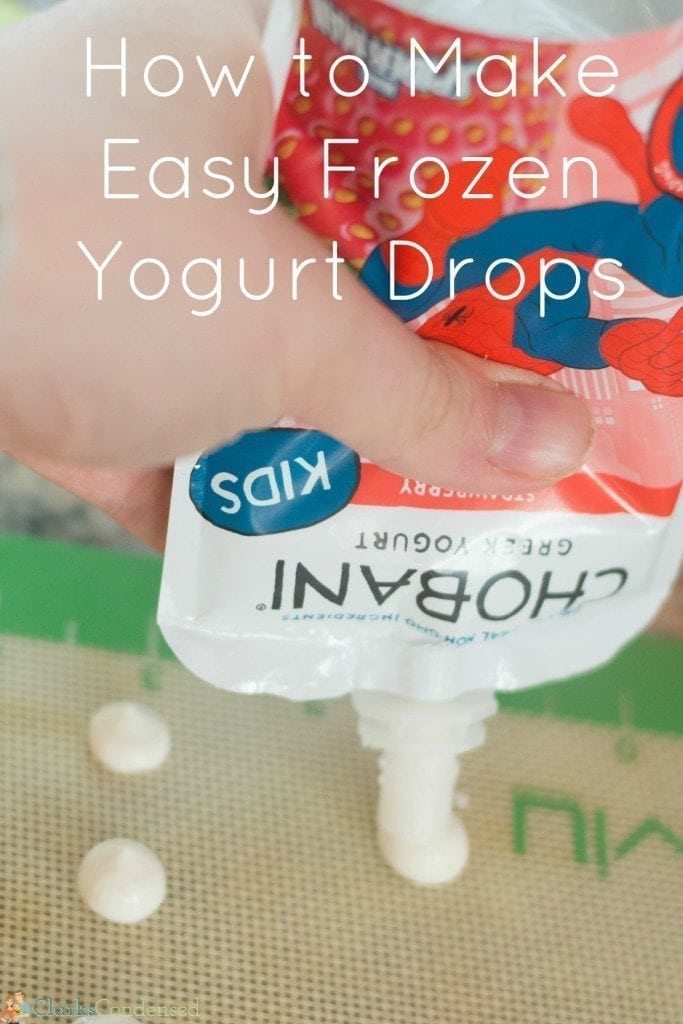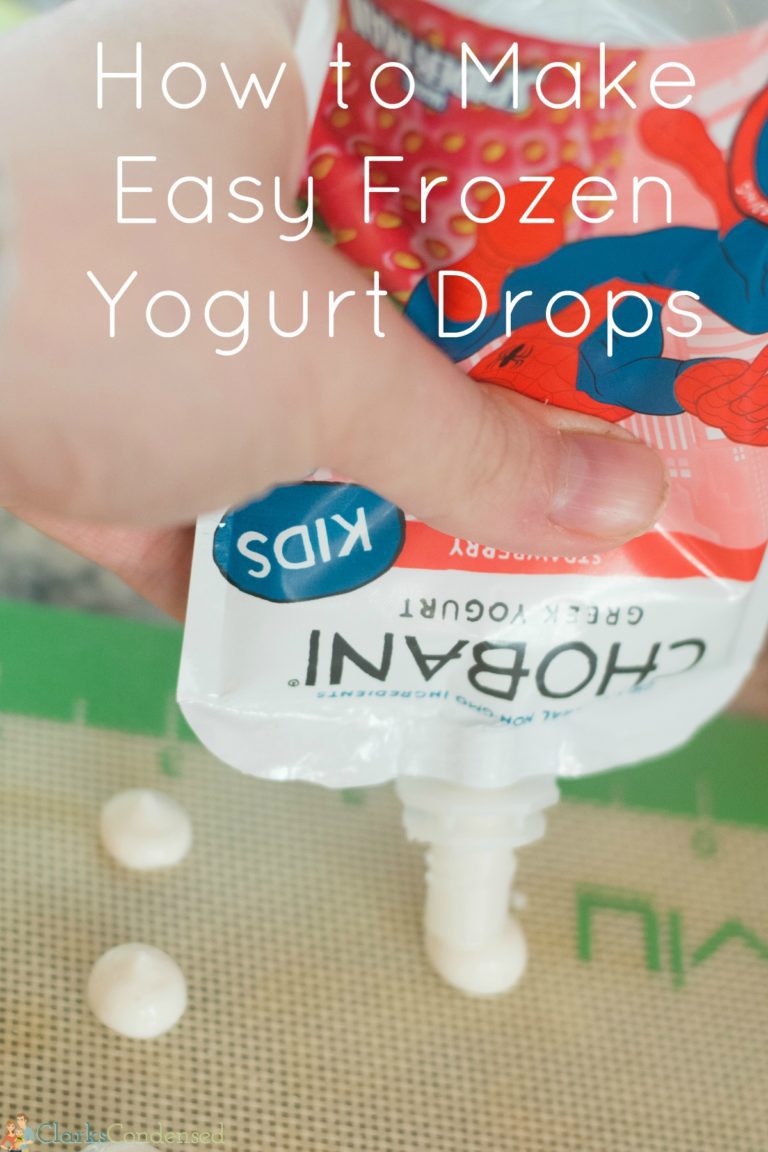 This is a sponsored post written by me on behalf of Chobani for IZEA. All opinions are 100% mine.
I have such a hard time coming up with snacks for Jack that are good for him and fast – especially since Oliver has arrived. I don't like loading him up on crackers or fruit snacks throughout the day, so I've been trying to come up with some simple ideas.
I eat Chobani Greek Yogurt Flips almost every morning for breakfast. If you've never tried them before, I highly recommend them. I often see them on sale at least at one store each week. My favorite is Key Lime Pie! Jack always comes over to me while I'm eating it and says, "Mommy, it's really nice to share. I like yogurt!" Which, translated, means – "Mommy, I would love if you gave me some of your yogurt!" I usually oblige, because I'm so nice (haha.)
I decided to get him some of his own yogurt since he enjoys it so much. He was so excited when I let him pick out a package of Chobani Kids® Pouches! They had Spiderman on them, and he could hardly wait to try them out. Chobani Kids® and Chobani Tots® products have natural and preservative-free ingredients, and they also feature live and active cultures.
Since Jack gets sick a lot, we've found that it's important to make sure he has those in his diet, since they assist in digestive health. While Jack loves eating the yogurt directly from the pouch, I thought that the pouch design would make it so easy to make frozen yogurt drops! We used to buy Jack freeze dried yogurt drops when he was younger, and he always loved them. I wasn't about to freeze dry them, but I thought they would be a yummy treat.
How to Make Frozen Yogurt Drops
All you need is a silicone baking sheet (or wax paper – the silicone baking sheets make it so much easier) and one package of Chobani Kids® pouches. One pouch makes a ton.
First off, shake the yogurt pouch. I found that there was a little bit of watery yogurt at the beginning of the pouch, and this doesn't make for good yogurt drops! Even if you shake it, do a test run to make sure you get it all out. Put out your baking sheet or wax paper and gently squeeze out little drops. You can put them pretty close together!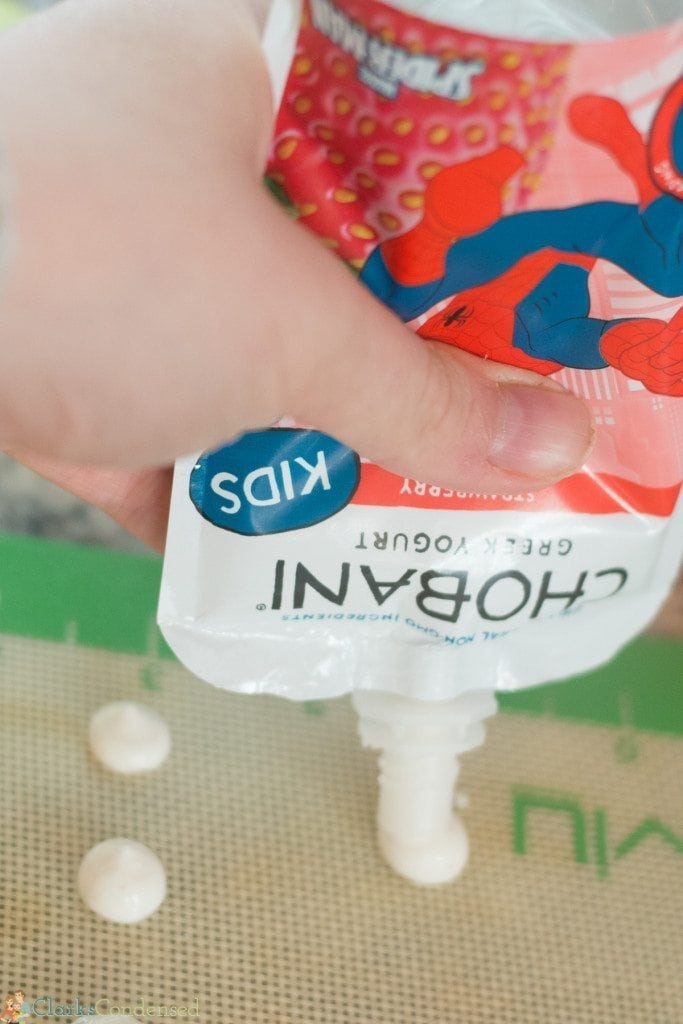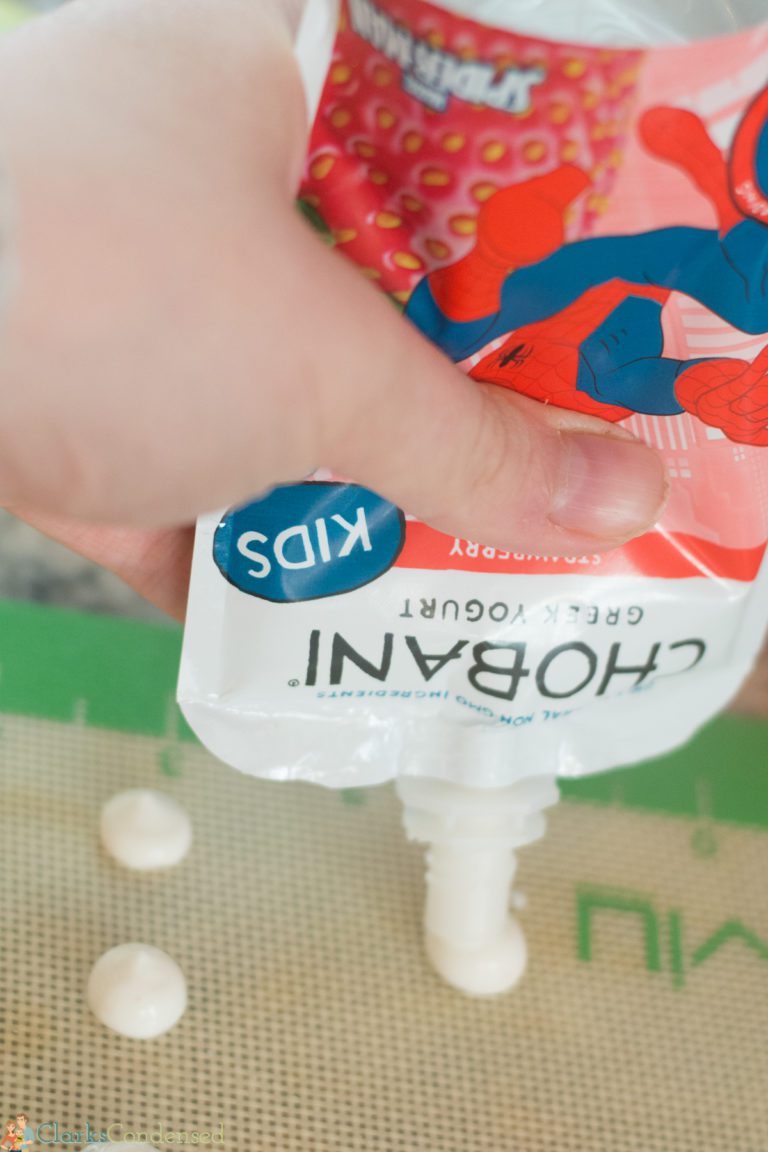 Fill up the sheet with as many as you want!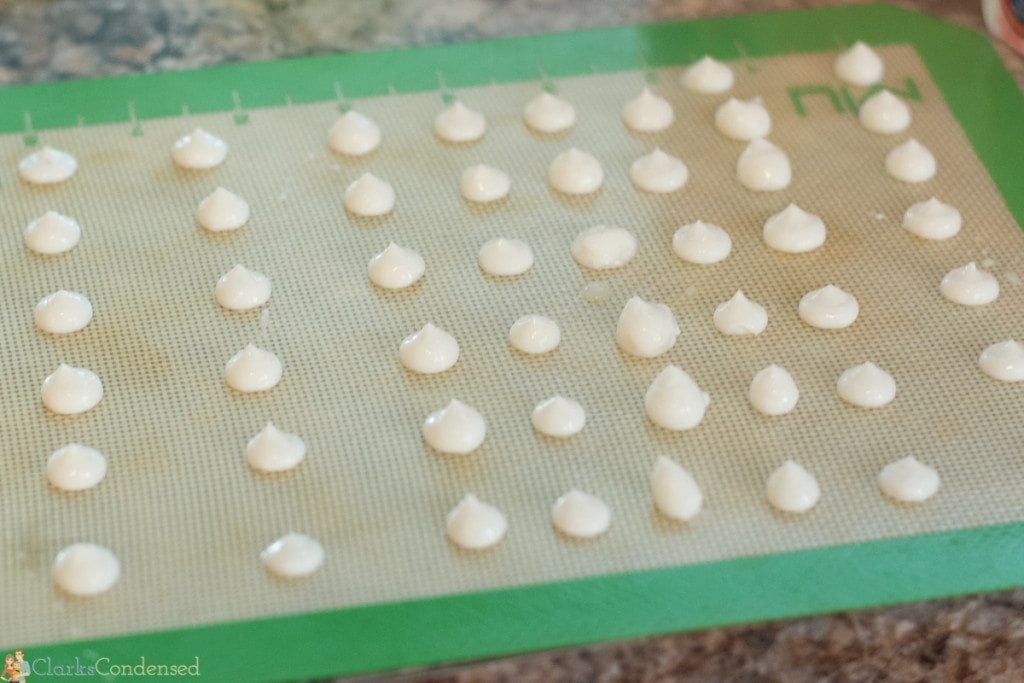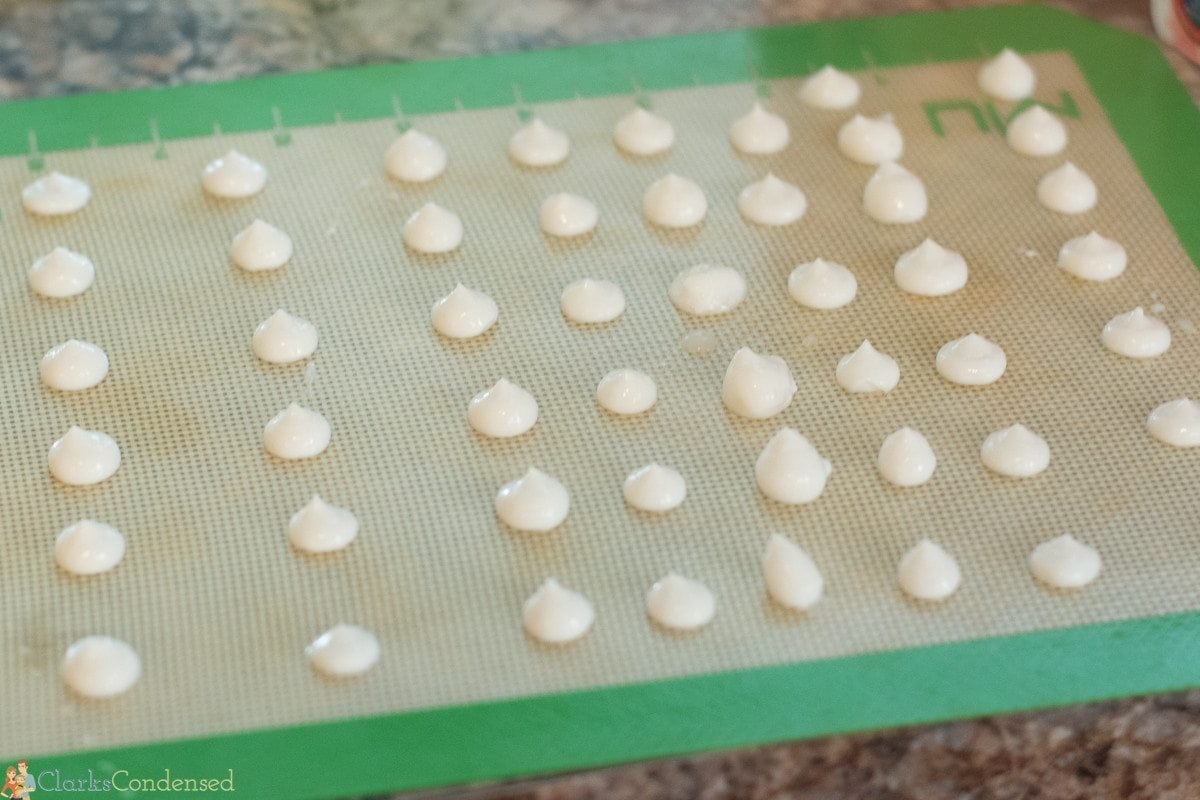 Place them on a level surface in the freezer. Leave them in there for about an hour!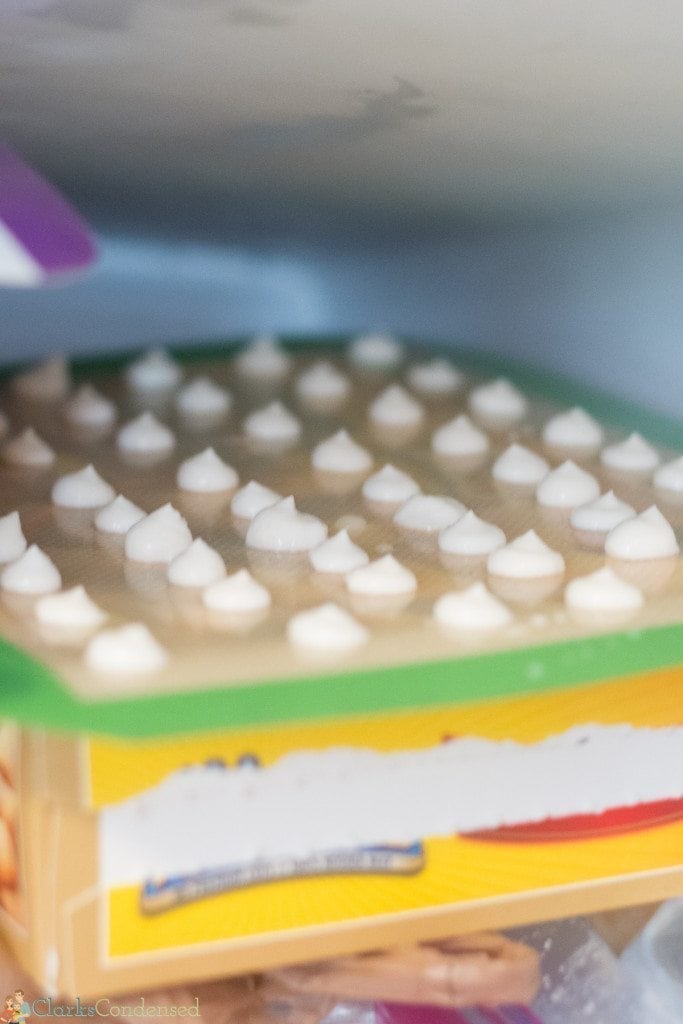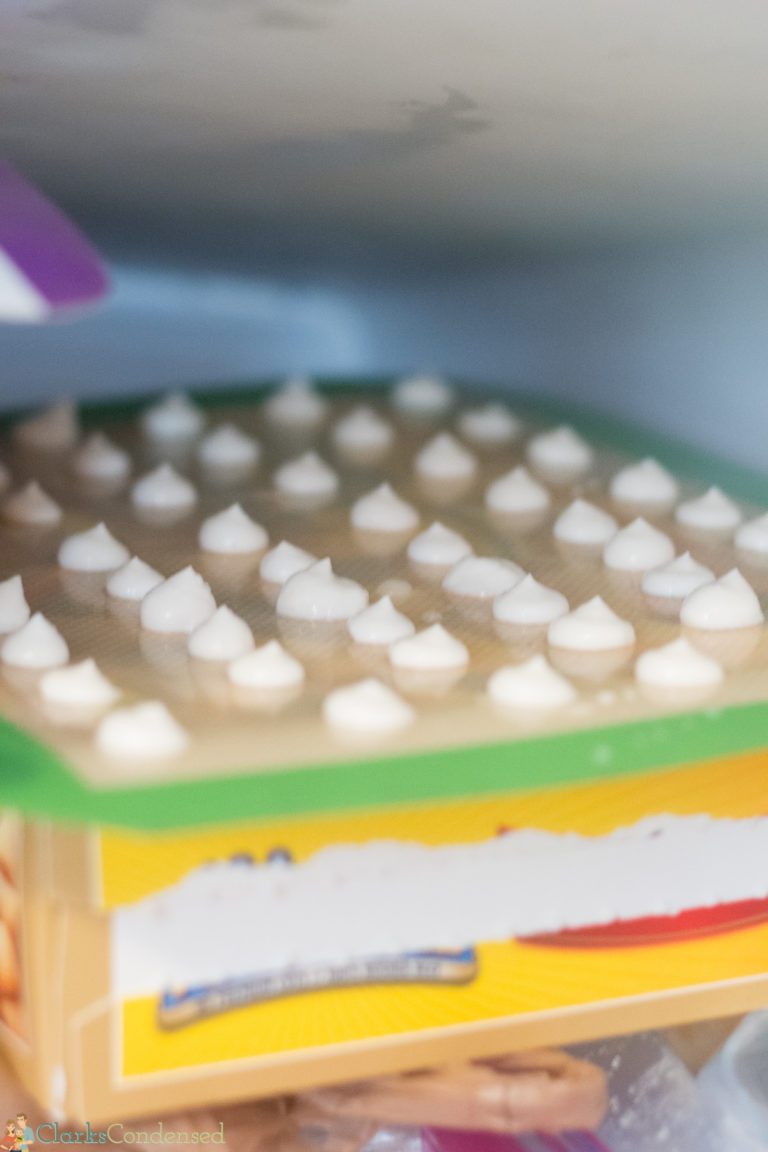 After they are frozen, you can eat them right away, or try and store them in a little container. If you want to store them, they must stay in the freezer. I put them in a little bowl for Jack and me with some chocolate bunny crackers and semi-sweet chocolate chips. It was such a fast and yummy snack that both Jack and I enjoyed.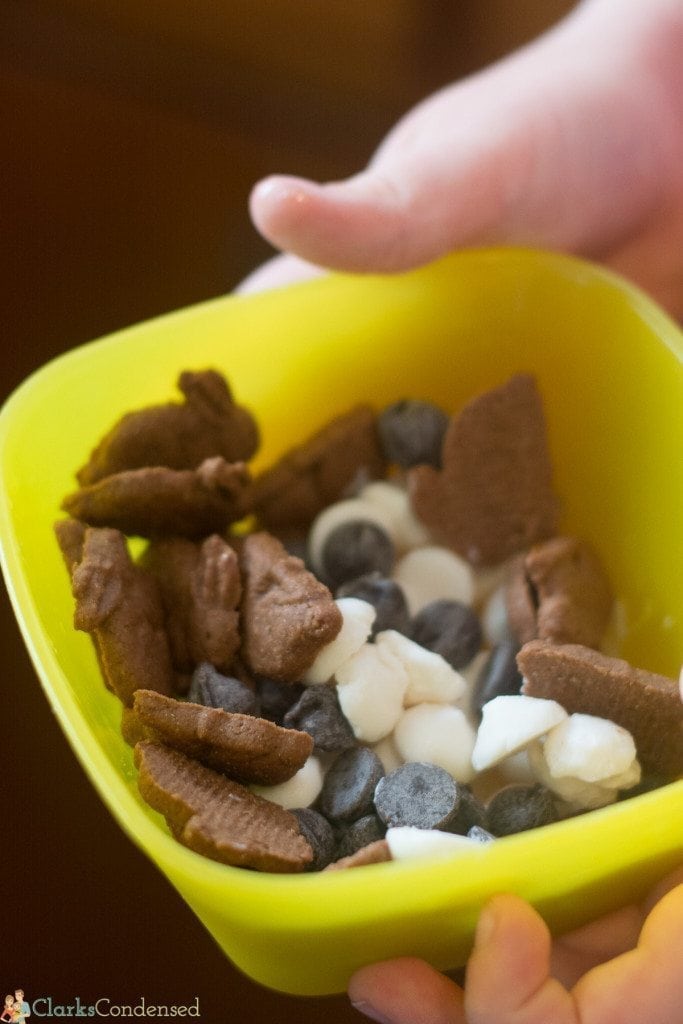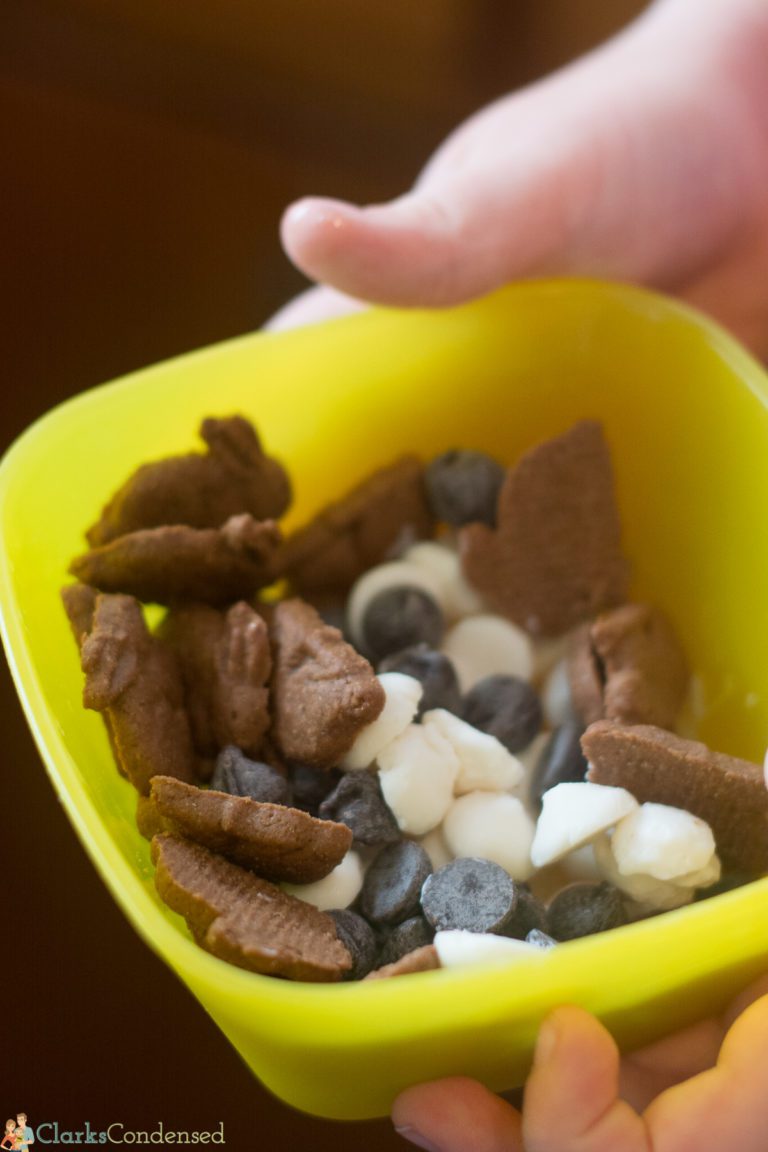 We truly do love Chobani products, especially the Chobani Kids® and Chobani Tots® line. They contain real fruits and vegetables and have 25% less sugar than leading kid's yogurt. They also have a ton of protein and come in lots of yummy flavors – strawberry, grape, and vanilla & chocolate dust. I personally can't wait to try the Vanilla and Chocolate Dust (just because they are for kids doesn't mean I can't have them, too!)  Chobani Kids Savings are available!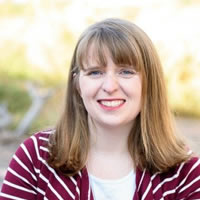 Katie is a Colorado-native, BYU graduated, and most importantly, wife to one and mother to three beautiful boys. She is passionate about sharing her experiences with others – especially about pregnancy, breastfeeding, cooking, and crafts. She is an International Board Certified Lactation Consultant. She loves spending time with her family and helping others find joy in family life.