Are you buying a DreamBox from Create Room and not sure what accessories to get? In this article, I share a little bit about all the DreamBox accessories – including which ones I own, which ones I wish I had, and all the rest!
The DreamBox by Create Room is a crafter's haven.
Even when you "just" buy the base model, it makes for amazing craft storage and organization.
With that said, Create Room offers a wide variety of amazing accessories to help customize your DreamBox even more.
In this post, I'll be sharing everything you need to know about the different accessories to help you decide which ones are right for you as you create your "Dream" DreamBox!
Haven't purchased your DreamBox yet? Be sure to grab yours for $100 off with the coupon code CLARKS100!
Read our full DreamBox review here – The Ultimate Create Room DreamBox Review + Coupon 2023
Dreambox Accessories
What I Own
First, I'll start with what I actually own and use with my DreamBox – and whether or not I like them!
Cost: $24.95 for 6 (16 included with DreamBox Purchase)
These are some of my favorite accessories I have. They are great for storing little crafting supplies and trinkets. I also store things like popsicle sticks and hot glue sticks without the lids! 16 are included with the purchase of your DreamBox. I am always finding new ways to use them and wish I had more!
Cost: $39.00
Super helpful power strip for the DreamBox! It has 4 AC outlets and 2 USB ports. You can mount it to the wall of your DreamBox to ensure you have as much space as possible!
Cost: $44.95
I really thought I would use this more than I do – I usually just forget I have it! If you watch a lot of craft tutorials, though, this is a great asset to your DreamBox. It works with 5.27″-7.48″ tablets, features an adjustable viewing angle, and a 360-degree rotation which allows for portait or landscape viewing.
Cost: $99
I honestly never use my speakers! My phone has a good enough speaker that plays plenty loud, and I've just never seen a need to actually connect to my Bluetooth speakers. With that said, if you are someone who wants to rock and roll or just listen to your favorite podcast while crafting, it may be a good investment for you.
With that said, it has a high-quality sound, integrates nicely with the Dreambox, and it also has rechargeable batteries. I also like that the mounting brackets ensure you don't lose any of your shelf space! I think it looks sleek as well.
There are plenty of bluetooth speaker options out there, though, many of which are less expensive. Here are a few to consider
All three of these items can be purchased in the power package bundle
On my Wish List
Here are a few items I don't currently own, but I definitely hope to add to my DreamBox someday!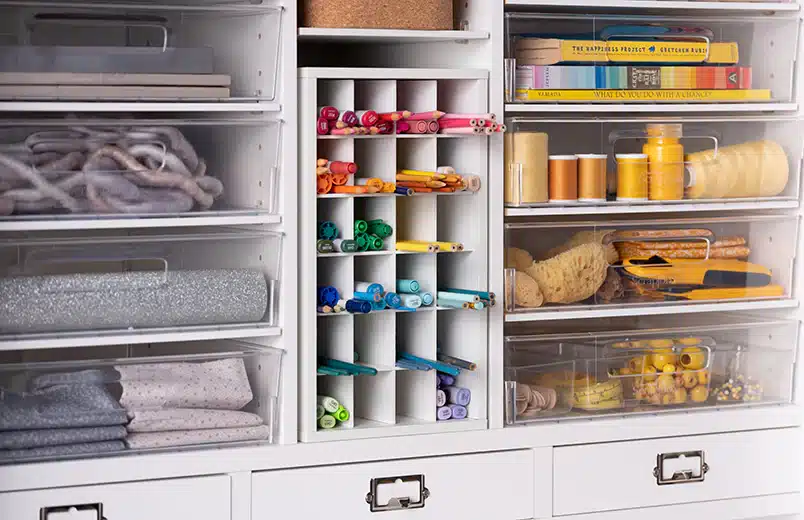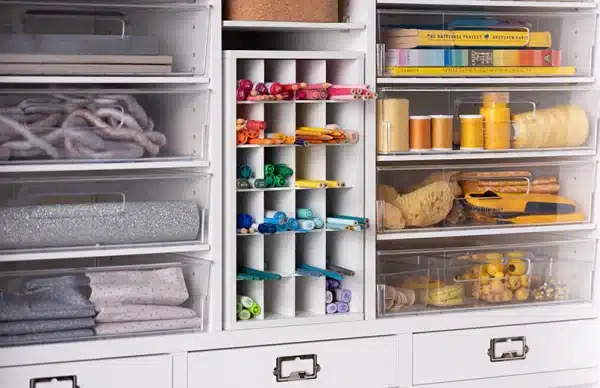 Cost: $39.95
I have been DYING to get one of these for ages. I currently store my pens in the side of my DreamBox, but I think this would be a nice way to have them more easily accessible – along with some other tools I have, such as a weeding tool and scissors. It fits nicely in the center of the DreamBox.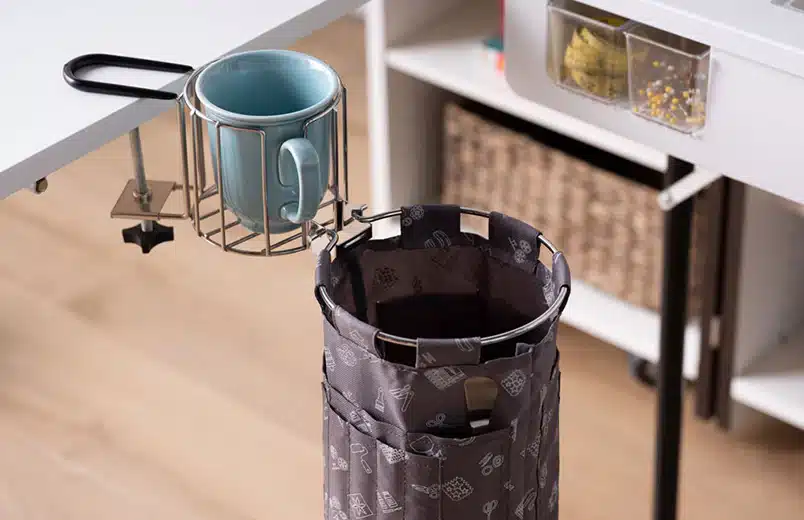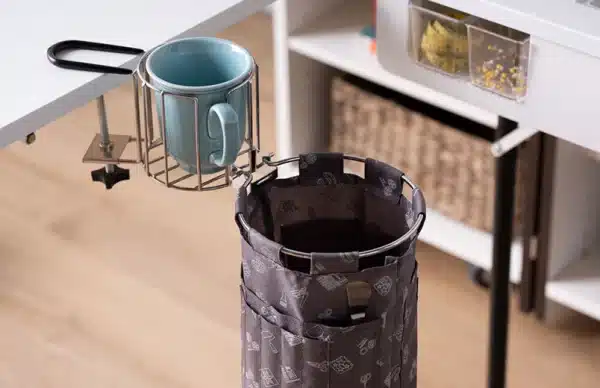 Cost: $34.95
This includes a little trash can and cup holder that attaches right to your table. I would love this for collecting all my vinyl craps and other trash that seems to accumulate while crafting. That cup holder would also be nice for preventing any unfortunate spillage while crafting!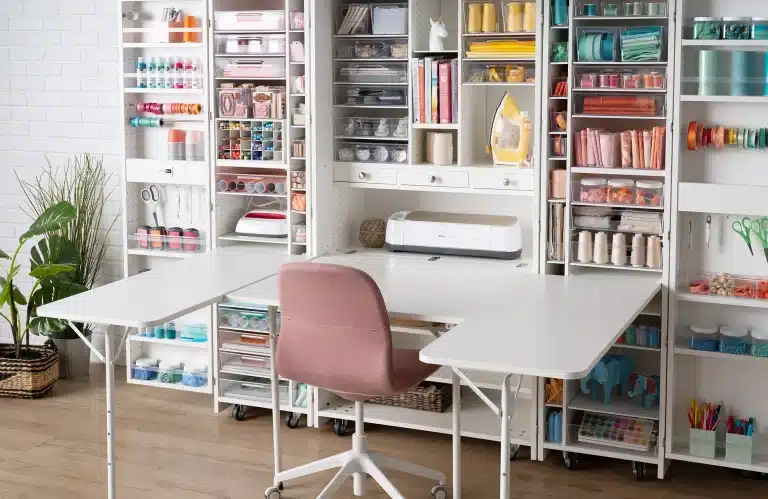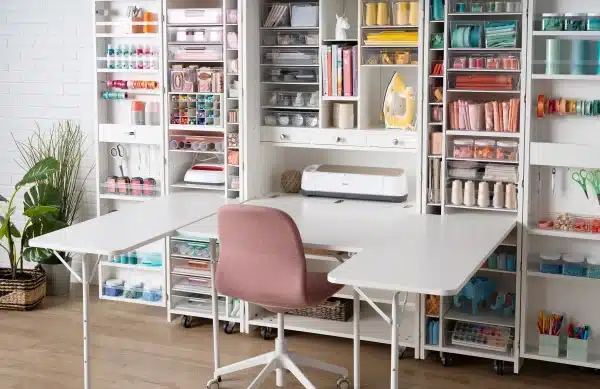 Cost: $249
if you need more crafting space or you sew, these are a great upgrade. You can buy a right-side table, a left-side table, or both! They slide right in!
I do often wish I had more surface area for working on my DreamBox. Some day I'll add these – I do think it can make a DreamBox even more useful! We use ours for homeschooling on occasion, and there often isn't enough room!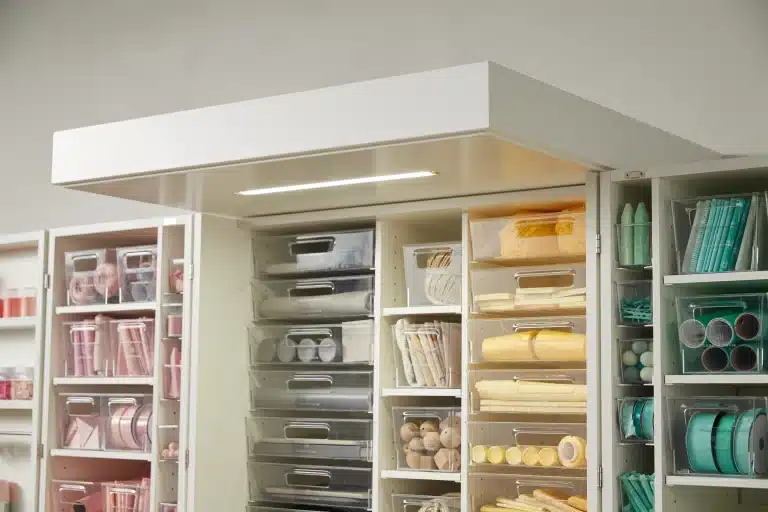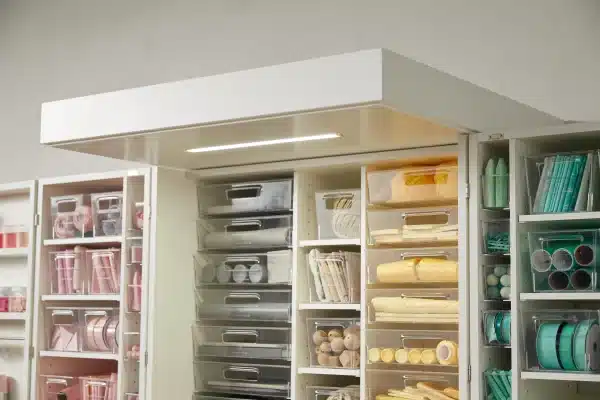 Cost: $349
I really wish I had one of these! My basement isn't very well-lit, which is where we keep our DreamBox. Not only do I think this makes a DreamBox look even nicer, but it is also helpful for bringing more light into your crafting space!
It's built of real compressed wood (similar to the DreamBox), displays up to 50,000 hours of LED lighting, and can be easily turned on and off with a built-in light switch.
Other Accessories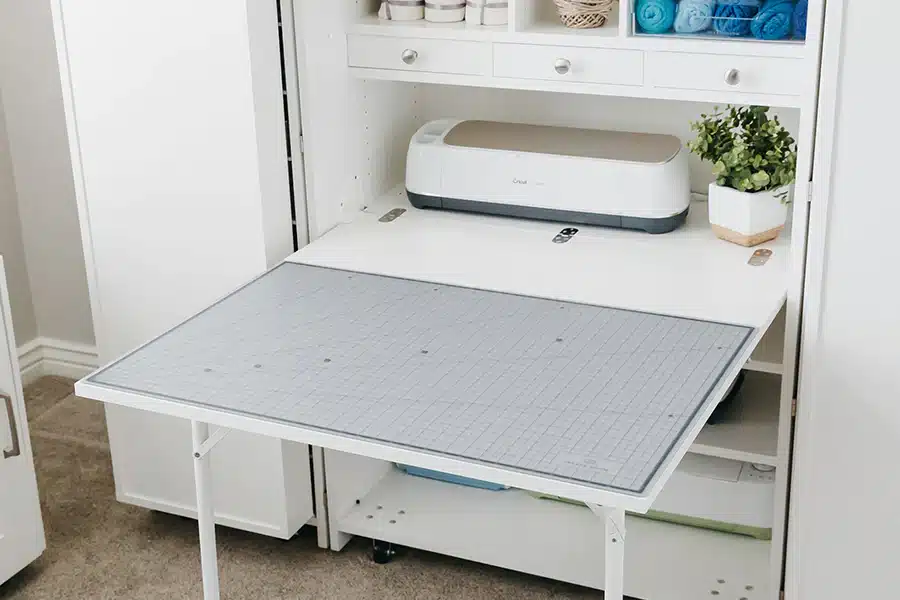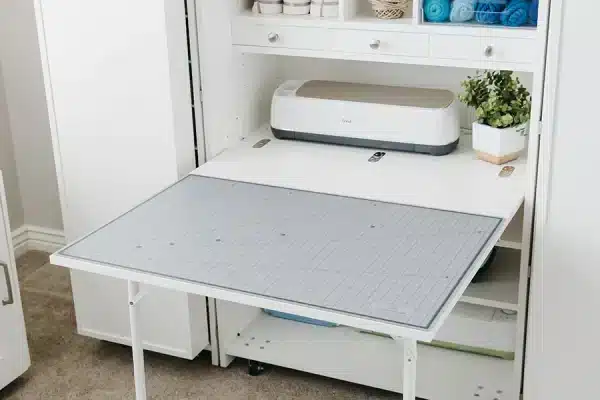 Cost: $49.99
This looks fantastic. t's a self-healing cutting mat that was designed to fit perfectly in the DreamBox. I love to sew, and I think this would be a great addition to my collection.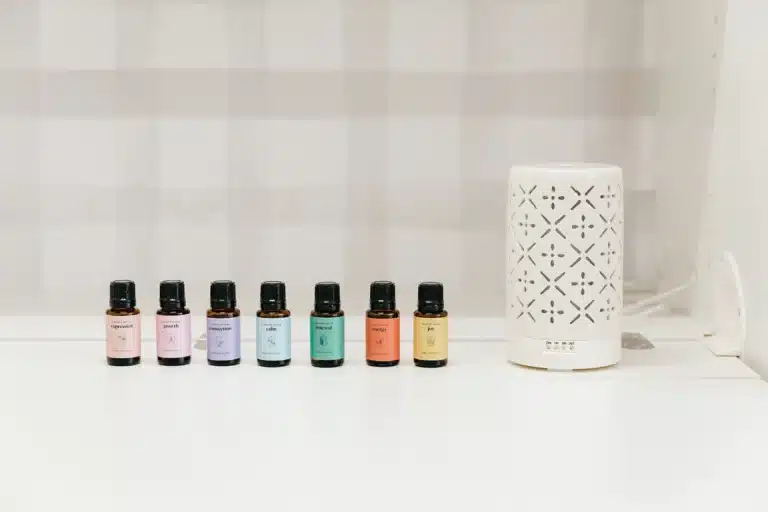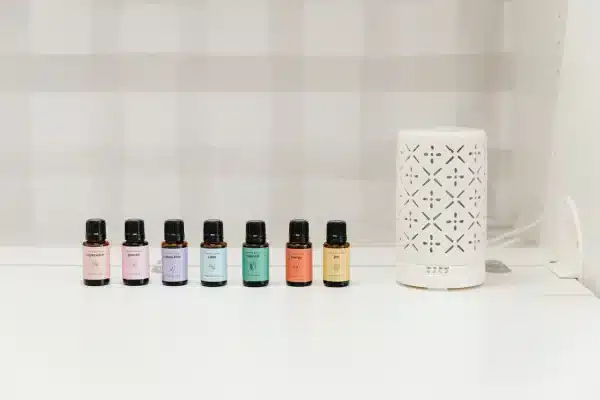 Cost: Oils + Diffuser – $89.99; Diffuser – $34.99; Essential Oils – $15.99+ per oil
This was released back in 2021 – DreamBox's own essential oils! They are branded to go along with the different crafting personalities that Create Room has pinned. Love the idea of diffusing oils as you craft! The Diffuser is super pretty!
With that said, essential oils always make me feel sick, so this isn't on my personal must-have list.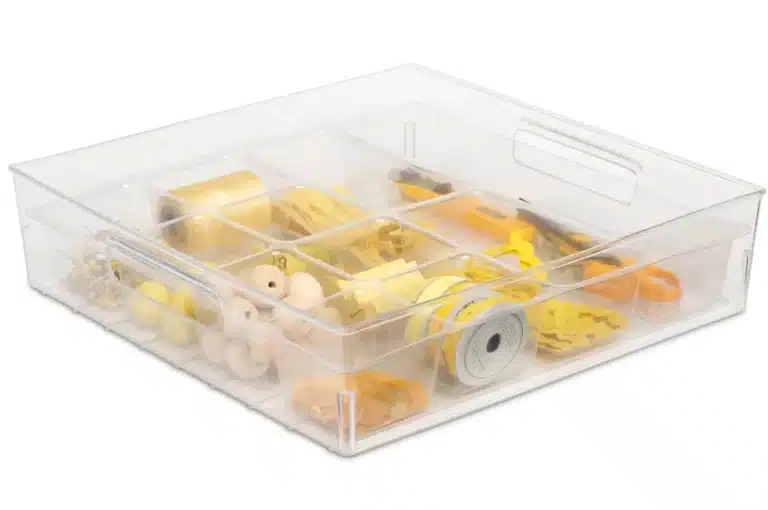 Cost: $29.95 for 5 trays
These are great for organizing your trays better! If you have lots of little items, this can be great for the organization of small items. I have a few, but I am not that good at being organized, so I don't find them that helpful.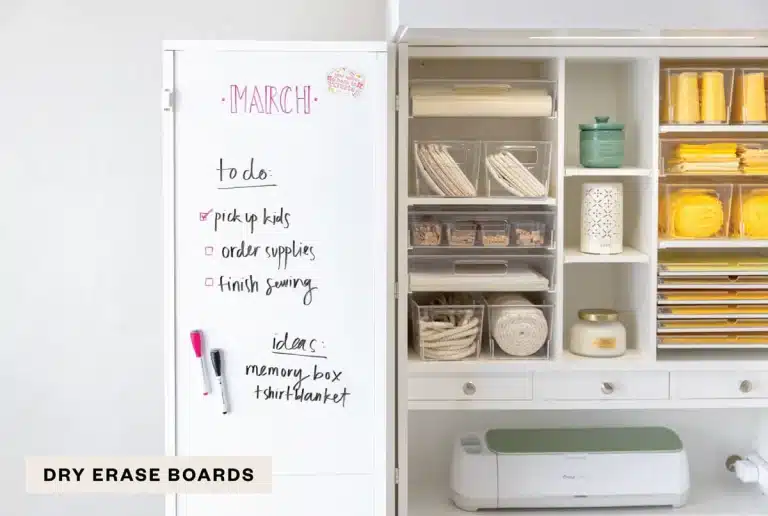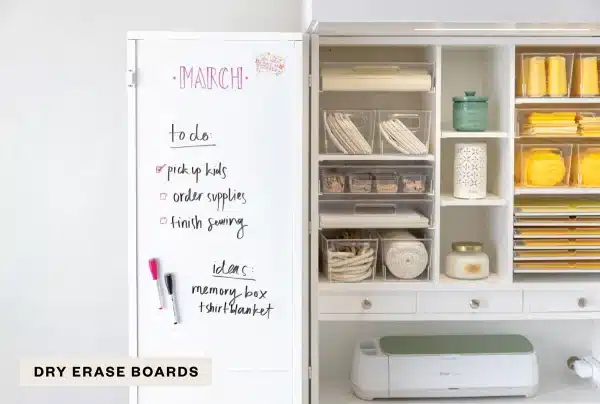 Cost: $49.95
If you have magnetic tools that you use frequently, this might be a nice upgrade for you. I think it would be nice for writing notes or reminders – especially about supplies that I am running out of!
Cost: $59.99 for 50 (fat quarter or original size)
These are super interesting! They were released by one of the DreamBox affiliate partners. If you use your DreamBox for storing fabric, this could be a dream come true. They come in two size – a fat quarter size, which holds 1 yard, or the original which holds 15 yards. It has a built-in tab to make sure everything stays nice and secure!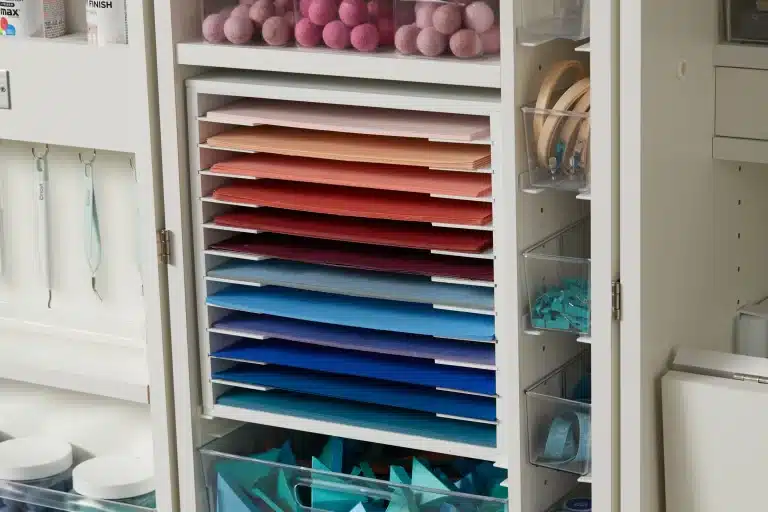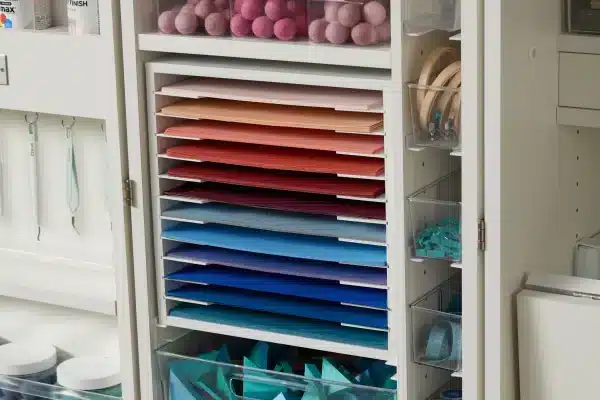 Cost: $59.99
Great way to organize paper! This comes with 12 rows that are perfect for 12×12 sheets of paper and cardstock (or vinyl…or whatever else you have that is 12×12!)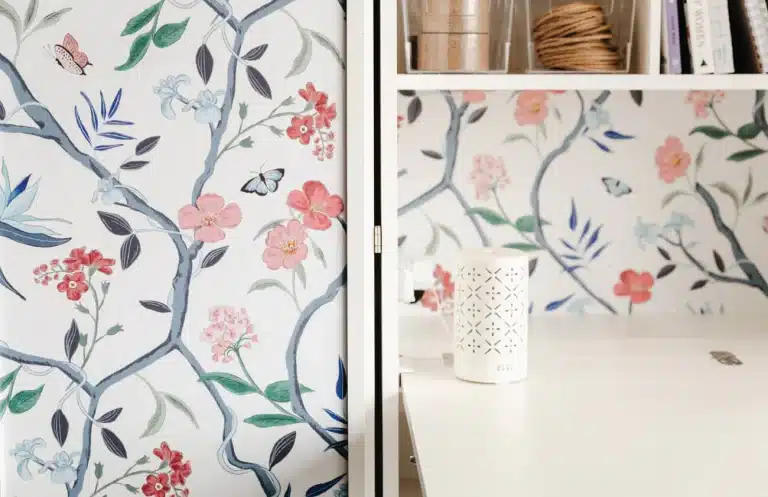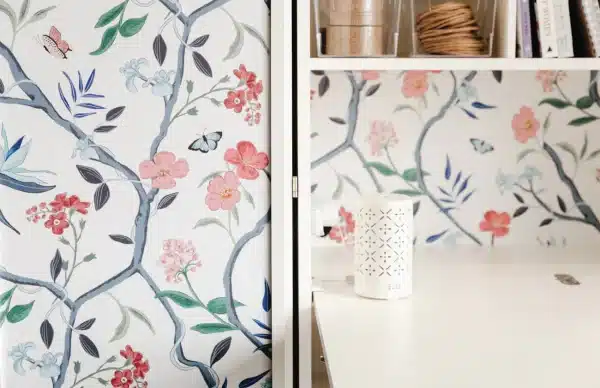 Cost: $69.99
If you want to doll up your DreamBox, this wall paper collection might be just right for you. The wallpaper is specifically designed for the DreamBox and comes in many fun patterns and colors!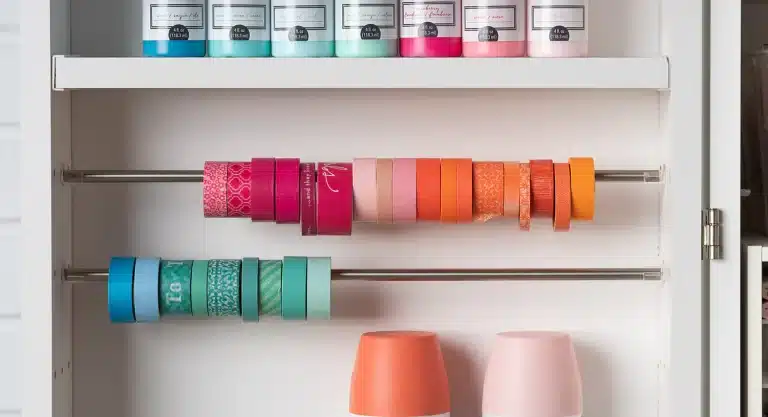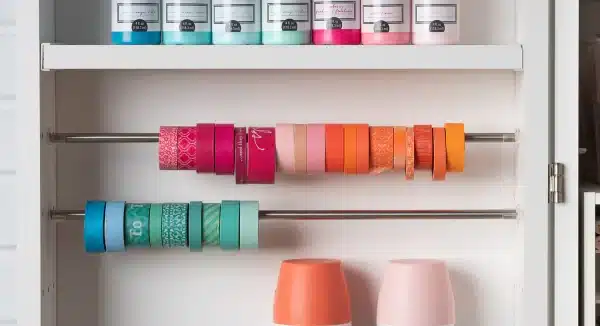 Cost: $27.99 for six (four included with DreamBox)
I love these rods for washi taper, ribbon, etc. Four are included with the Dreambox, but if that's not enough – be sure to pick up another pack!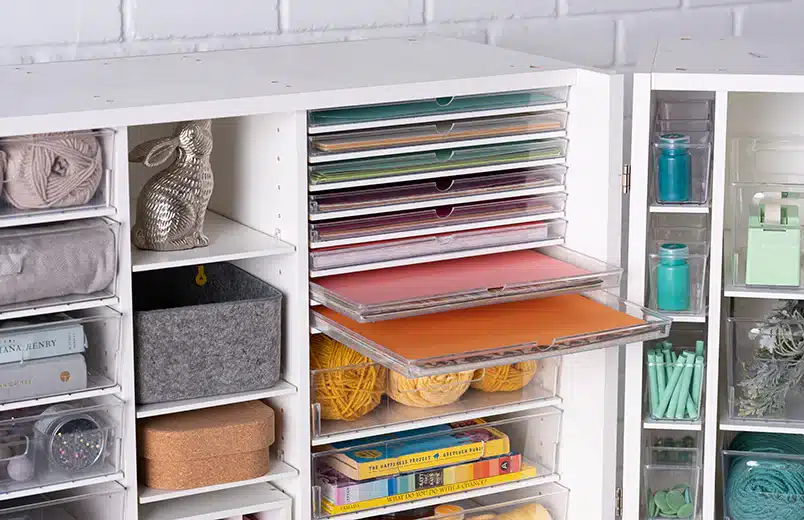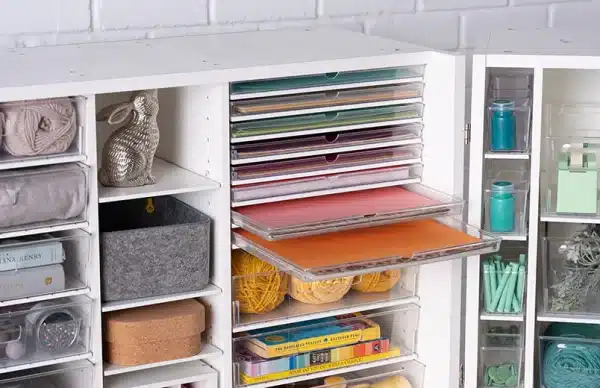 Cost: $79.95 for eight
Just another style of tray to help you customize your DreamBox perfectly!
What DreamBox accessories do you have? I'd love to hear in the comments!
More Articles You May Enjoy:
Katie is a Colorado-native, BYU graduated, and most importantly, wife to one and mother to three beautiful boys. She is passionate about sharing her experiences with others – especially about pregnancy, breastfeeding, cooking, and crafts. She is an International Board Certified Lactation Consultant. She loves spending time with her family and helping others find joy in family life.