Remember your child's favorites at the beginning of each year with this free back-to-school "All About Me" interview printable!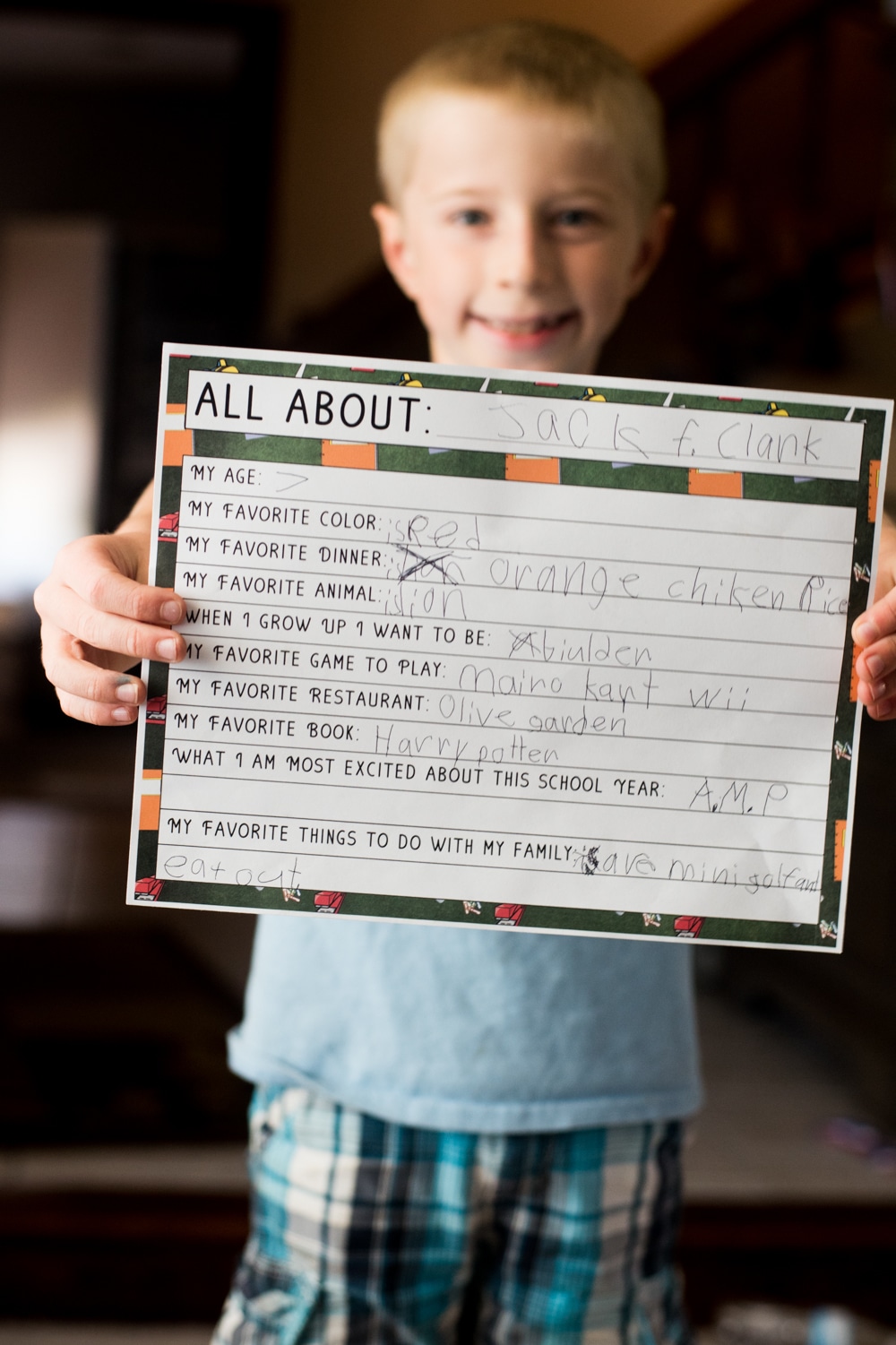 First Day of School All About Me Worksheet
One of my favorite things that we do with Jack is a video interview at the beginning of each school years.
It's such a fun way to see how he changes over the years, and I know it will be something that we will cherish for years to come.
We use the Back-to-School Interview questions from What's Up, Fagans? (so many great ideas), so be sure to check that out!
However, I wanted to share something that was a little bit simpler to do for a back-to-school tradition – an all about me printable page!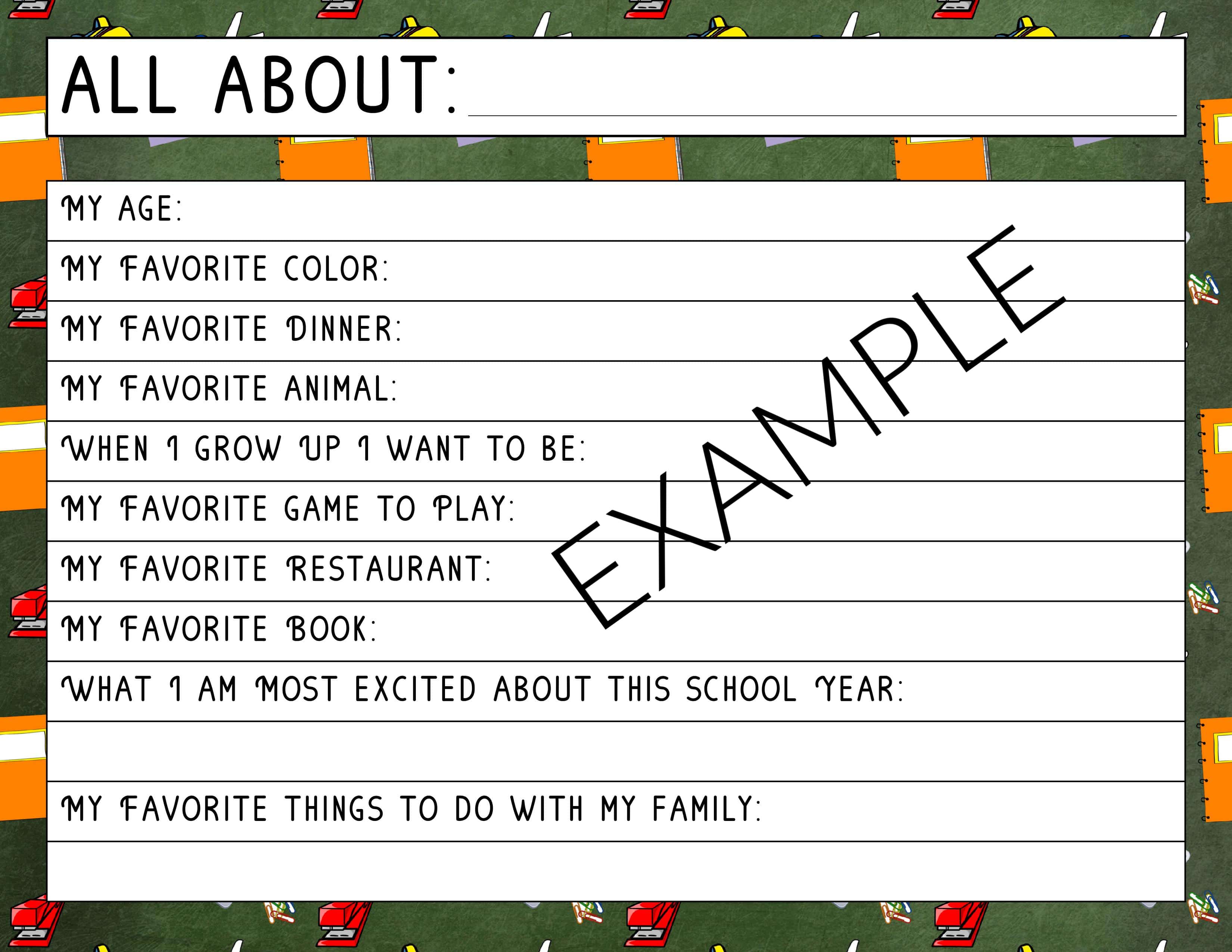 I always love printables like this where the child can fill it out themselves (if they know how to write yet) so you can see how their handwriting changes over the year.
It also is fun to see their little personalities. For instance, I love how Jack added "is" after all of the prompts – he certainly is one for being grammatically correct.
It made me smile as I read his answers and could tell this was truly my son.
This would also be a fun printable for teachers to use in their classroom. Feel free to use as many copies as you'd like!
I have great intentions to make an end-of-year binder for my kids with the highlights from my kids years' someday…and when I do that, I plan to include this little printable.
You can click the download button below to get this for FREE. Please be aware that by downloading, you are added to our newsletter (but I promise, no spam!)
This is just one of many fun back-to-school traditions you can do. We always use these fun First Day of School signs as well to take a picture before Jack goes to school!
If you use this printable and share it on Instagram, we'd LOVE for you to tag us! Just tag @clarkscondensed.
Other School Posts You May Enjoy: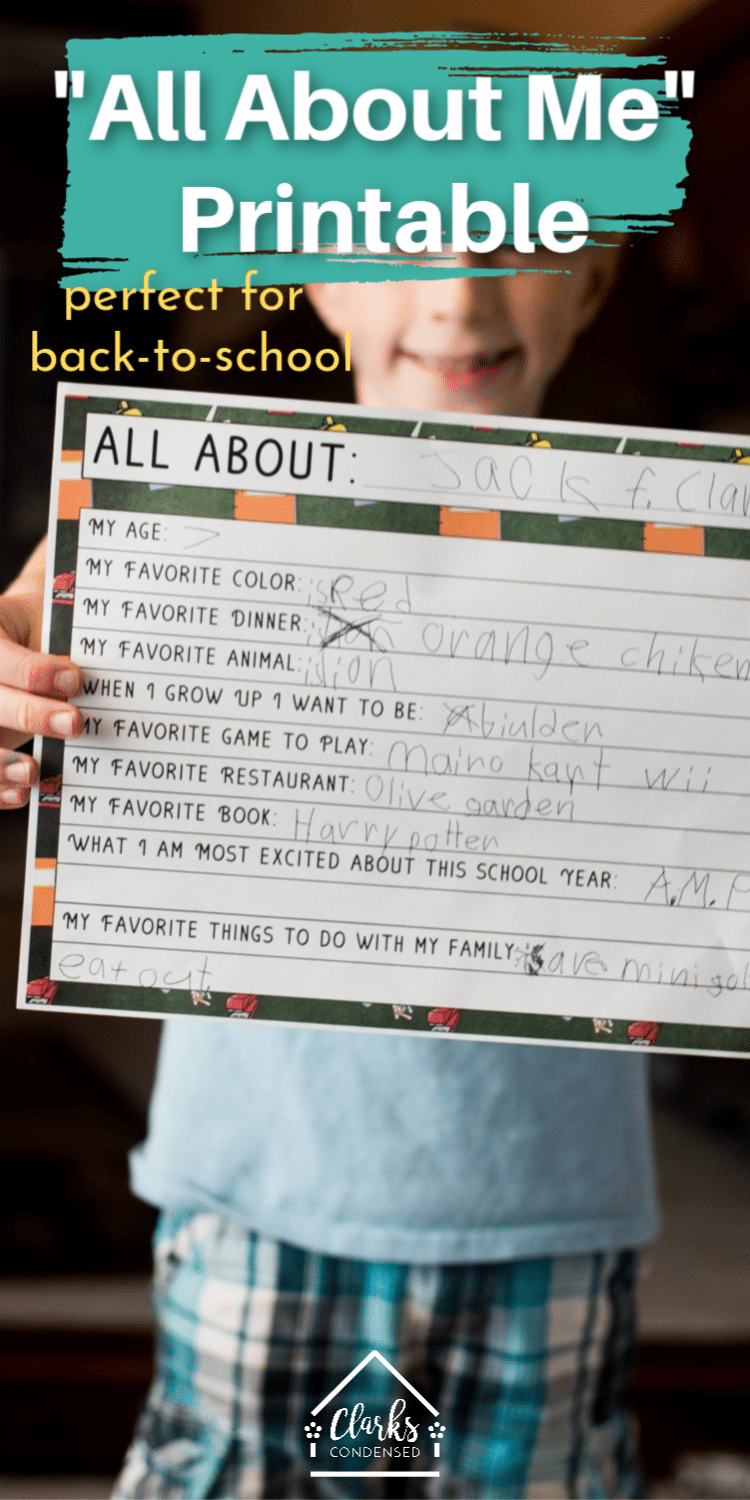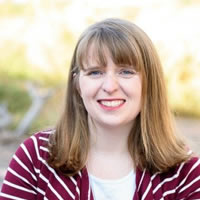 Katie is a Colorado-native, BYU graduated, and most importantly, wife to one and mother to three beautiful boys. She is passionate about sharing her experiences with others – especially about pregnancy, breastfeeding, cooking, and crafts. She is an International Board Certified Lactation Consultant. She loves spending time with her family and helping others find joy in family life.