The Features of the Mazda CX-5 2017 – Our Initial Thoughts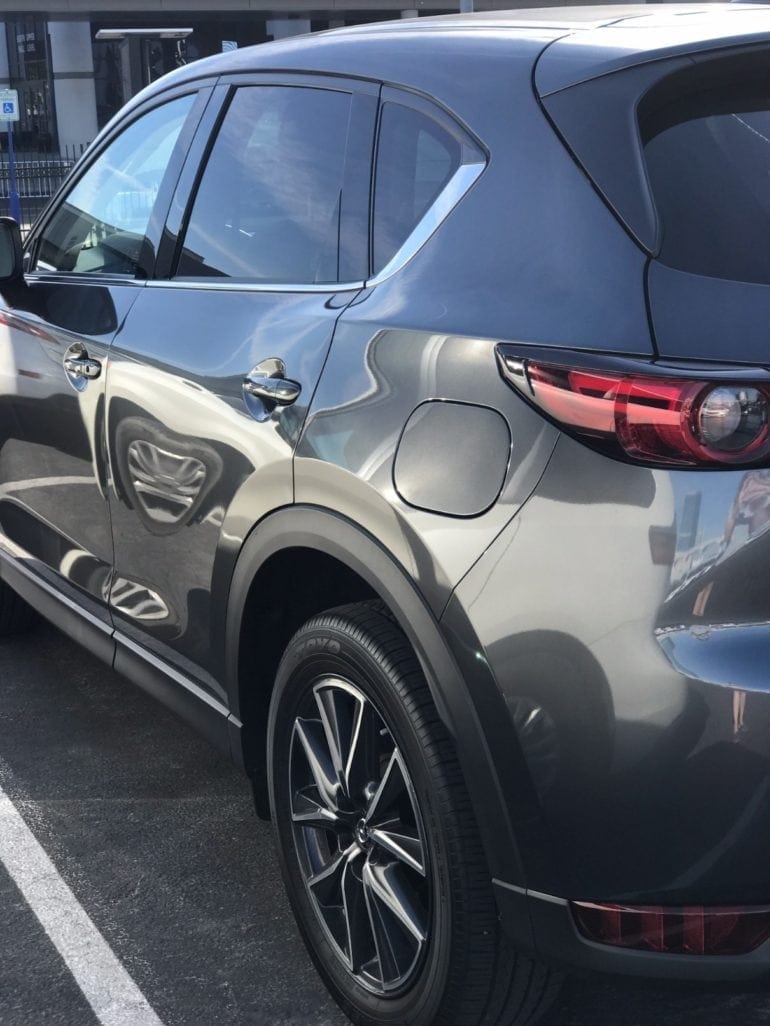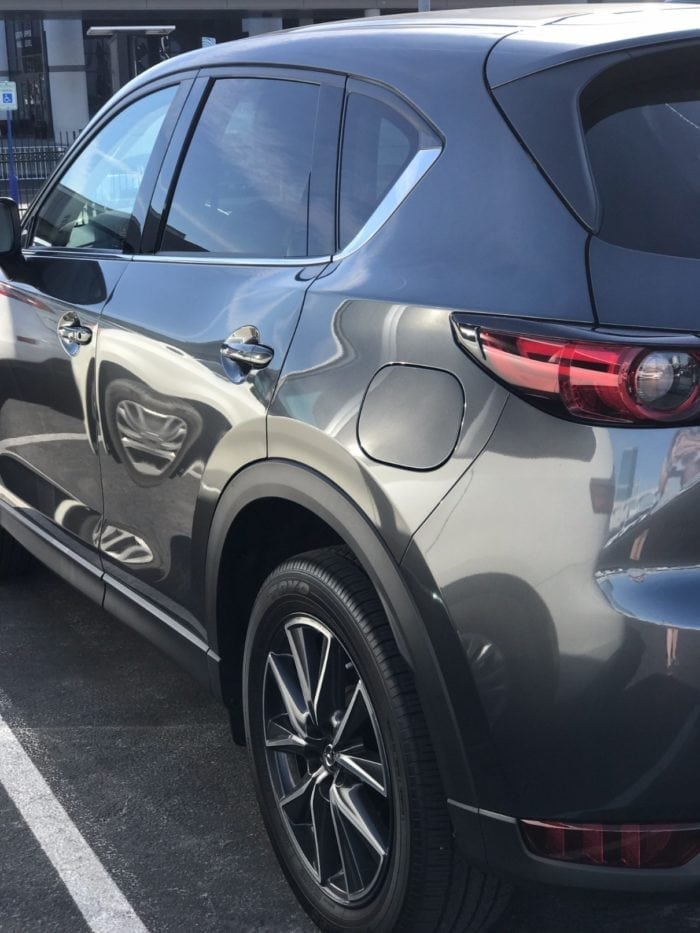 Recently, Katie and I were able to test drive the Mazda CX-5 while we were in Las Vegas for a the ABC Baby and Kids conference.
It is a conference focused on mom and baby products. We were hoping to network and share some new and interesting products with our readers. We were excited to be greeted by the Mazda CX-5 at the airport.
**PRO TRAVEL TIP: Make sure you have the address all the way inputted into the the on board navigation system before you actually start going anywhere! We got a little turned around before we were able to get the car directing us where we wanted to go. I didn't realize until later that you could use voice commands to input the destination address. This car has a number of similar features that keep the driver from being tempted to mess with the infotainment screen too long.**
It has some permanent physical buttons between the driver and passengers seats that will take you to navigation, music, and the home screen.
We were having trouble changing the volume, until we found a dedicated volume dial down in the same area. It really isn't necessary to learn forward for the infotainment screen for about anything. It is a little more convenient to use the touchscreen when you're trying to change settings while parked.
The CX-5 drove very smoothly to our hotel.
It fit Oliver's car seat, our stroller, and all of our luggage for our trip.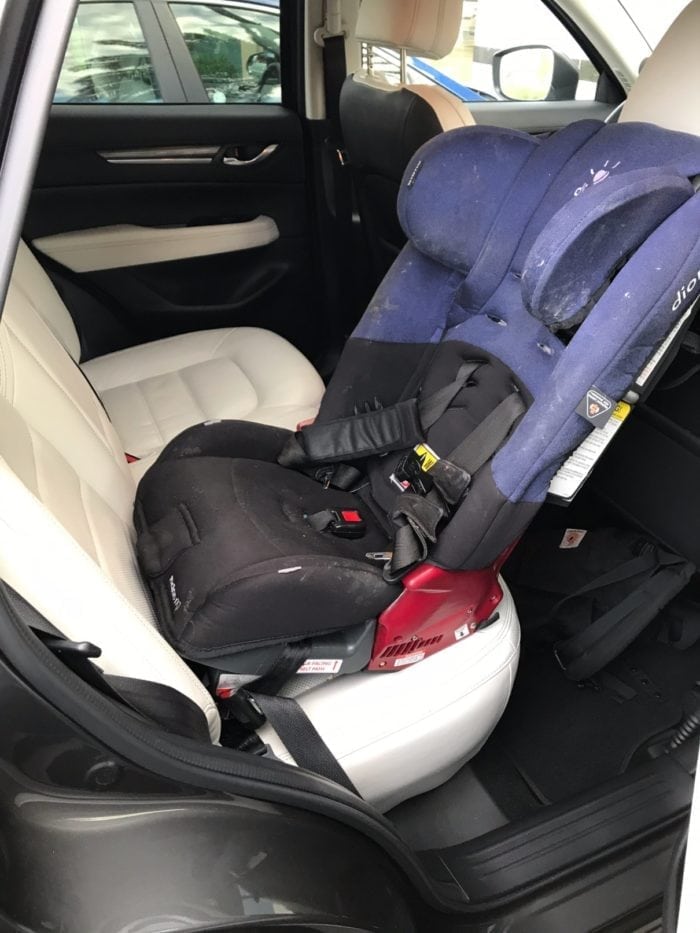 On the first night of the conference I did drive down to another hotel that was hosting a mixer party for conference guests.
Katie wanted to see what the party would be like.
I'm not one for that scene, but I did want to check out the free food. Plus, I got to see my first full casino.
The next day we drove over to a mall on the famous Las Vegas strip.
We decided to check out Gordon Ramsey's burger restaurant. We invited two friends along, so four adults and one child in a car seat squeezed into the CX-5 and headed out. Dinner was good, but a tad slow. We were warned when we sat down though.
After, dinner we headed over to Belagio fountains and atrium. It was fun water show, and the flowers in the atrium were impressive. We didn't do a lot of driving.
We drove to a few places here and there in Las Vegas, but the driving we did was smooth and easy.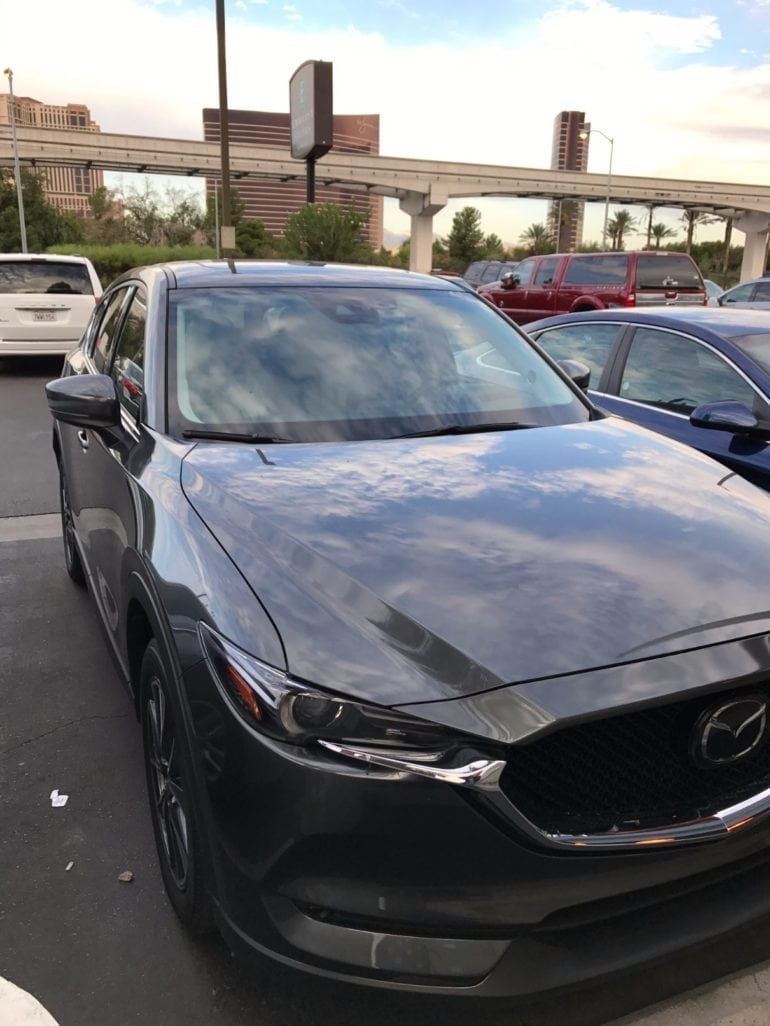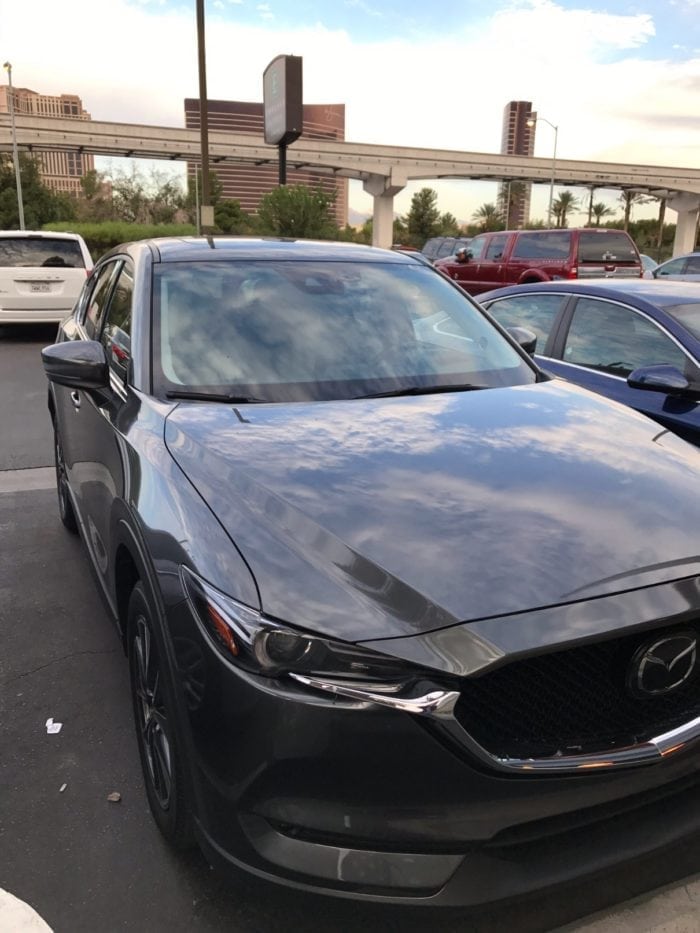 The CX-5 directed us well, and maneuvered easily. It is interesting trying newer cars, because I like to see how they integrate newer technologies.
As far as I can tell Mazda isn't really further than anyone else from creating a self driving car.
The 2017 CX-5 has a radar cruise control. It can detect and display speed limit signs on the windshield. The CX-5 can detect cars in blindspots, detect rear cross traffic when you're backing up, and warn you if you are drifting out of your lane.
It can help you stop faster at slow speeds to avoid or lessen accidents. The active driving display is a feature that I have only seen on Mazda's that project/reflect off of the windshield in front of the driver a number of different bits of information.
It can show your speed, where you need to turn when it is navigating, whether there is a stop sign ahead, and what the speed limit is it has detected. It is in a location that allows you to glance as little distance as possible away from the road directly in front of you in order to get a lot of information quickly. An closer to the middle of the windshield and it would be in the way.
Additionally, the more fun features are the stylish interior design, sport mode for more aggressive driving, several USB charging ports, and a solid Bose sound system. The CX-5 is a compact SUV that is rather fuel efficient for its size.
It can do a lot of different kinds of things, for whatever you need it to be. The back seats fold down rather easily, so you could fit a decent amount of stuff in the vehicle. The back door can open from the key fob, so you if you have something bulky to put in the back you could open the door from your house.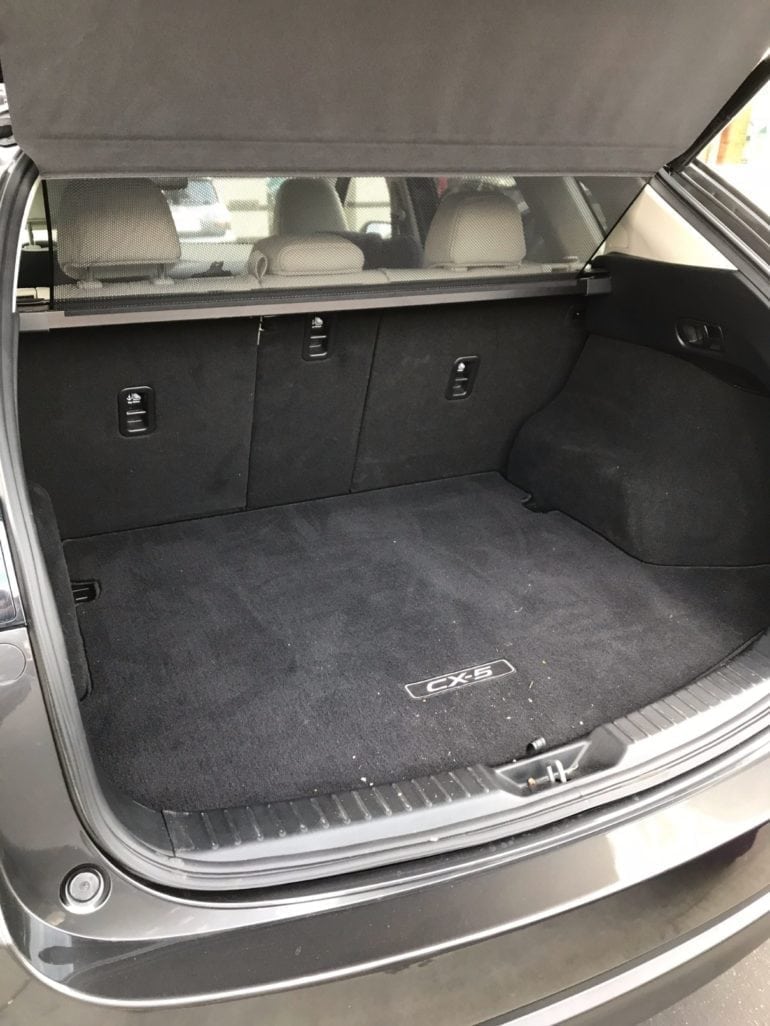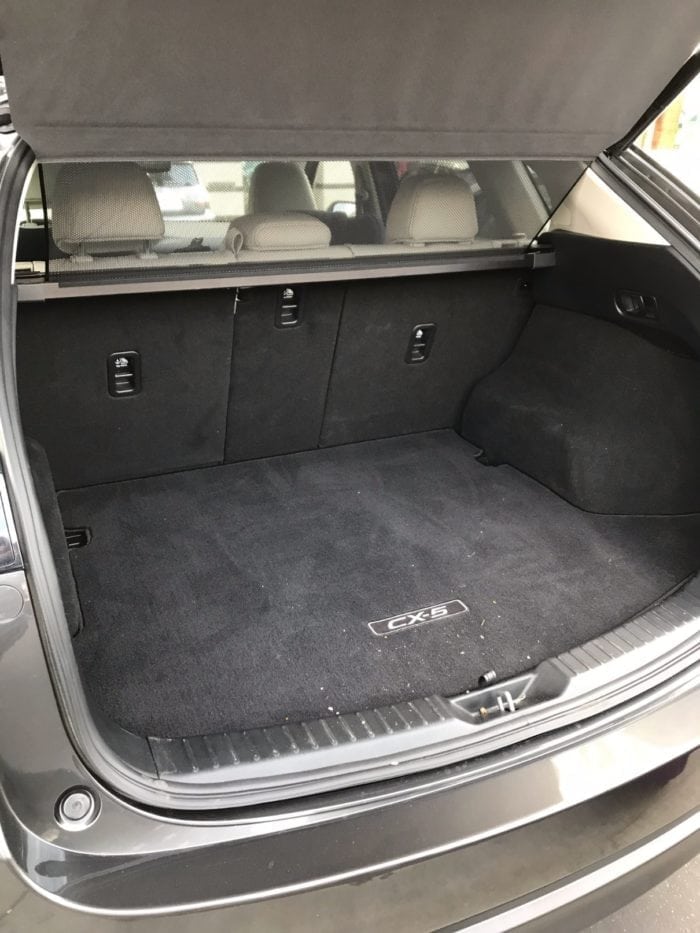 Another feature that I haven't seen in a lot of cars is rear heated seats, which you can get in this car front heated seats and a heated steering wheel. We didn't really need them on our trip, but now that where back in Colorado they would be great!
Overall, we really enjoyed the CX-5. It made our first trip to Las Vegas simpler and more comfortable, and it did everything we needed it to do and more!