This spiced chocolate zucchini bread recipe is full of yummy ingredients, is very soft and moist, and has a slight fudge flavor from the cocoa. Definitely a winning bread recipe!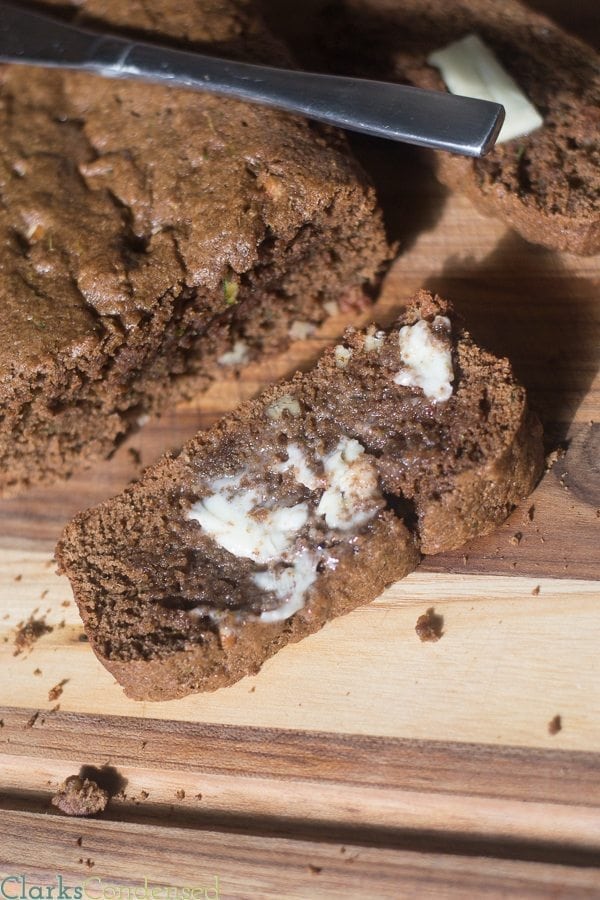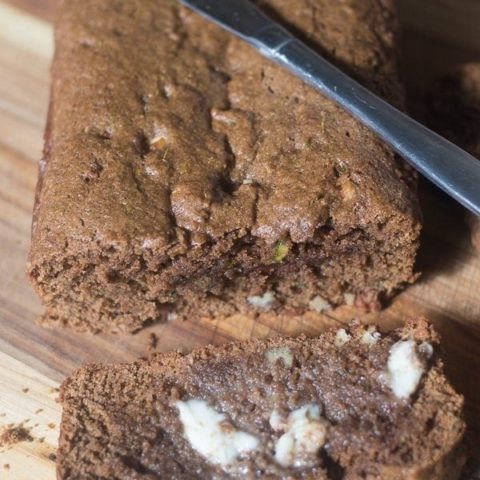 Spiced Chocolate Zucchini Bread Recipe
Yield: 2 loaves
Prep Time: 10 minutes
Cook Time: 45 minutes
Total Time: 55 minutes
Ingredients
3 cups of flour, I used 1/2 white, 1/2 whole wheat, but you can use whatever combination you'd like, including gluten free
1 teaspoon baking soda
1 teaspoon salt
2 teaspoons cinnamon
2 teaspoons nutmeg
1/2 teaspoon cardamom, optional
1/4-1/2 cup cocoa powder
1 cup brown sugar
1 cup white sugar
1/2 cup oil + 1/2 cup melted butter**
1 tablespoon vanilla
3 eggs
3 zucchinis - shredded
1/4 cup chopped pecans or walnuts, optional
Instructions
Preheat oven to 325 degrees.
Mix together the flour, saltbaking soda, cinnamon, nutmeg, cardamom, and cocoa powder in a large bowl. Set aside.
In another bowl, mix together the oil and butter with sugar, eggs, and vanilla.
Gently mix the wet ingredients in with the dry ingredients.
Fold in the zucchini and nuts until everything is combined.
Spray two loaf pans with cooking spray. Divide batter between the two equally.
Bake for 40-50 minutes, or until a knife comes out clean.
Let cool in pan 5 minutes and then remove to a cooling rack.
Notes
**I started with just using oil, but I realized I didn't have enough, so I used 1/2 cup of melted butter as well. You could probably use 1 cup of oil, or 1 cup of butter (or applesauce for a lower fat option) if you want.)
Recipe inspired by The Kitchen McCabe
I'm sure I've said this before, but quick breads are one of my favorite types of baked goods to make. They are generally pretty full-proof and taste delicious. I love that you can put so many different twists on them as well. A few weeks ago I shared this lemon poppyseed bread with an orange glaze, and I still love this Nutella Banana Bread recipe as well. I'm always adding tons of different derivatives of classic quick breads to my Pinterest board – I'll definitely make them all one day!
Forrest has been mentioning zucchini bread lately, so when we had a few extra zucchinis left over the other day, I thought it was about time to make it. I can't even remember the last time I made it, but I know one things for certain – it won't be very long before I make it again.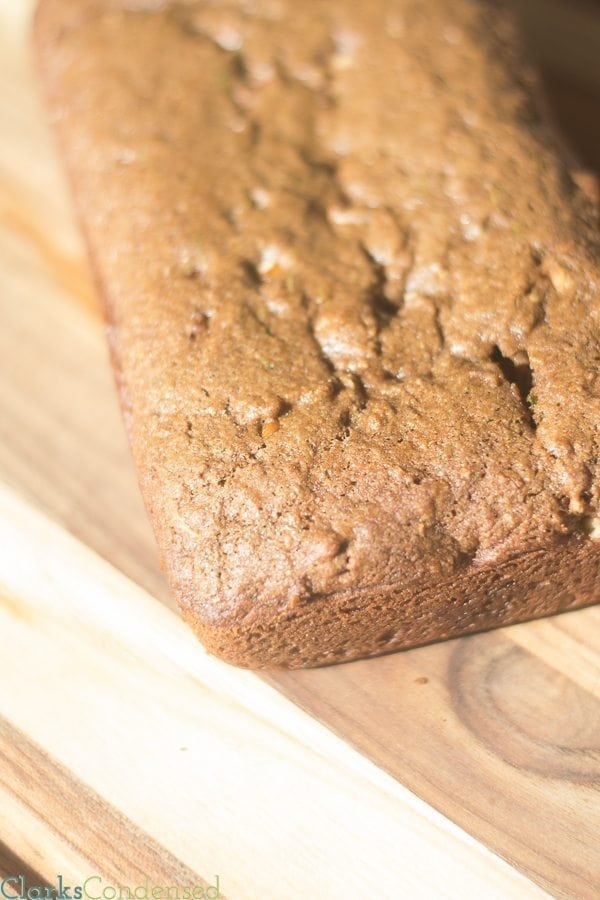 Forrest, Jack, and I all couldn't get enough of it. I added some cocoa powder, which made it so it had a nice fudgy-flavor to it. The bread turned out really soft and moist, and the flavor was great. I added some of my favorite spices to it as well – cinnamon, nutmeg, and cardamom. The first two are fairly common, but cardamom is one that I didn't start using until I married Forrest, and he first introduced me to Afghan Rote Bread. It's a little more expensive to buy, but it's a spice that will last you a long time (because you don't need very much of it!) You can easily make this bread without it, but I think it would take away a little bit of it's taste and flavor.
So if you are looking for an easy zucchini bread recipe that has a few unique twists to it – don't look any further. This is one you'll want to make over and over again.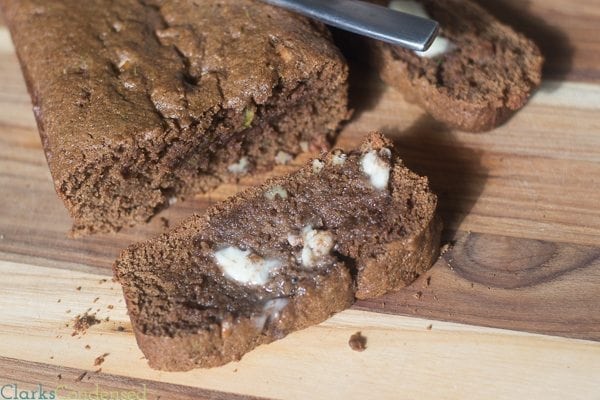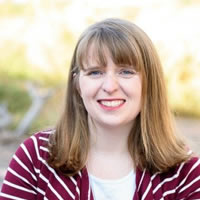 Katie is a Colorado-native, BYU graduated, and most importantly, wife to one and mother to three beautiful boys. She is passionate about sharing her experiences with others – especially about pregnancy, breastfeeding, cooking, and crafts. She is an International Board Certified Lactation Consultant. She loves spending time with her family and helping others find joy in family life.