Hi everyone. It's Amber from rick•a•bam•boo again. I'm back to share a simple autumn project with you all. It's a fall leaf garland made using the Silhouette.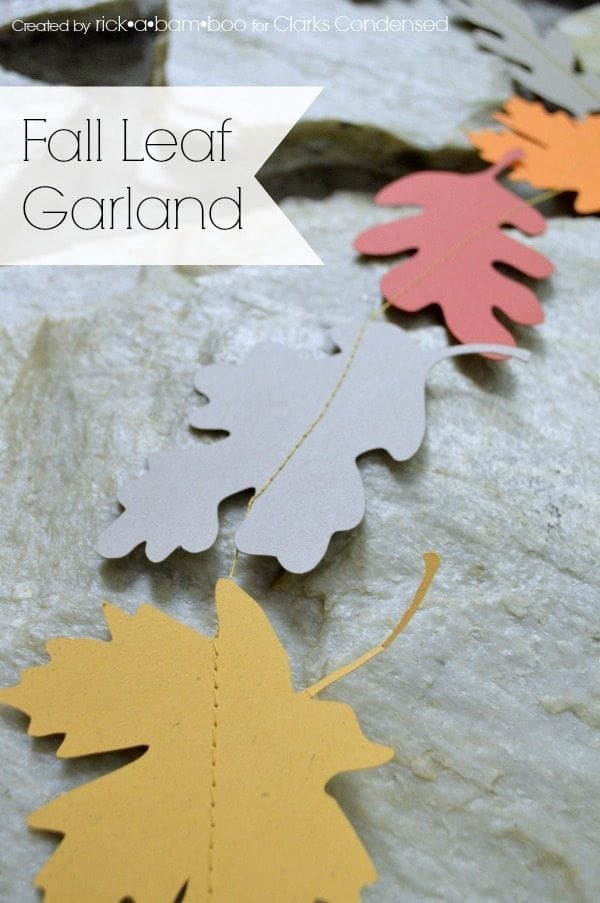 I love fall. There are so many colors. Not to mention Halloween, the best holiday ever.
I thought it would be fun to make a simple leaf garland to display through out the fall season. So I got out my Silhouette and got to work.
I used the 8 fall leaves shape from the Silhouette shop. I did ungroup them so that I could duplicate some of the bigger leaves and rearrange them to fit a few of the duplicated ones. I wanted to only cut each color once.
I cut five colors: red, orange, yellow, tan, and brown.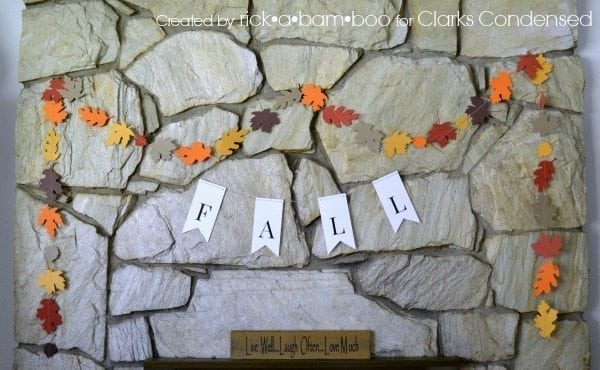 Then, using a golden color thread, I stitched them together into a garland using the widest stitch my machine does. It's very simple to create this type of garland. You start by stitching across the first leaf. When you reach the other side, do a few stitches to create a space and then sew the next leaf on. The more stitches you do in between the wider your spacing will be. When you are finished, simply trim off the excess thread on the ends.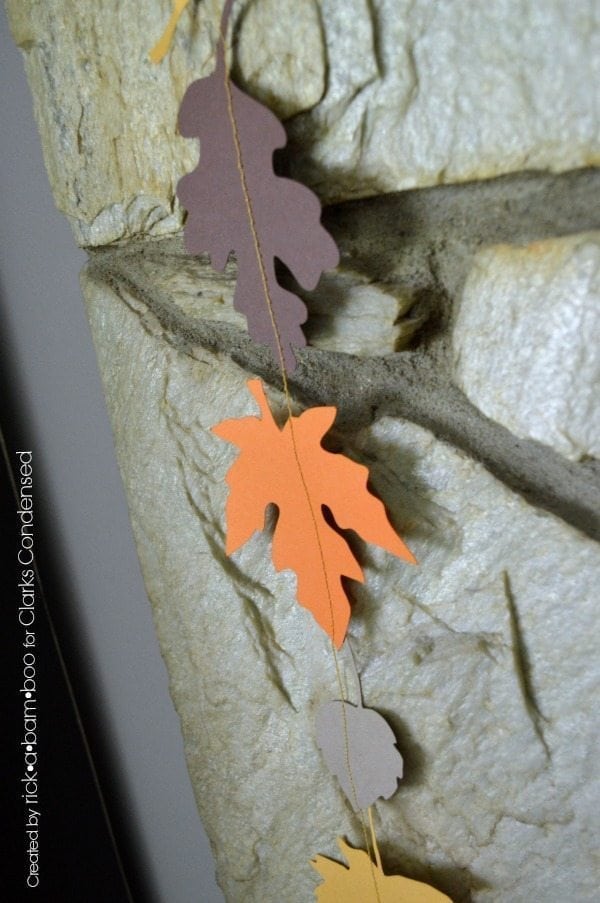 I just mixed up the color and shape of leaf that I was doing so that it was random, but there were not two of the same color right next to each other. I also sewed them together at all angles to make it seem like they were falling.
You can hang/drape this beautiful leaf garland just about anywhere. On a fireplace. On a mantel. Over a window. Down a banister. You can even use it draped across a flat surface as part of a tablescape.
If you like the fall banner that the garland is paired with head on over to my blog to get the free printable.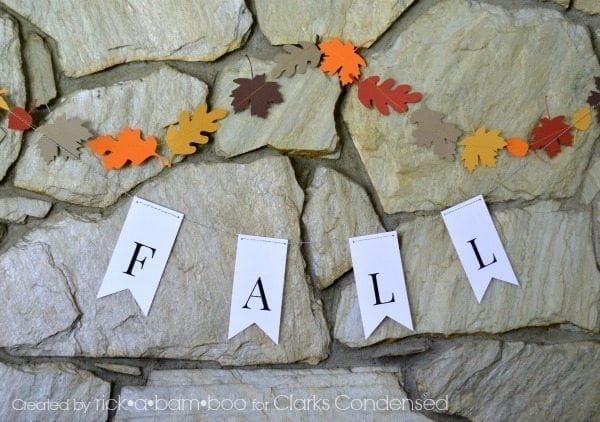 Hi! I'm Amber. I am married to my best friend. We have a busy 2-year-old boy and two dogs. I blog over at rick•a•bam•boo. I blog about crafts, recipes, and kids activities. I hope you'll stop by and join me for my crazy life.