Wondering if you might be pregnant with a little girl? Here are eight common signs that you are having a girl!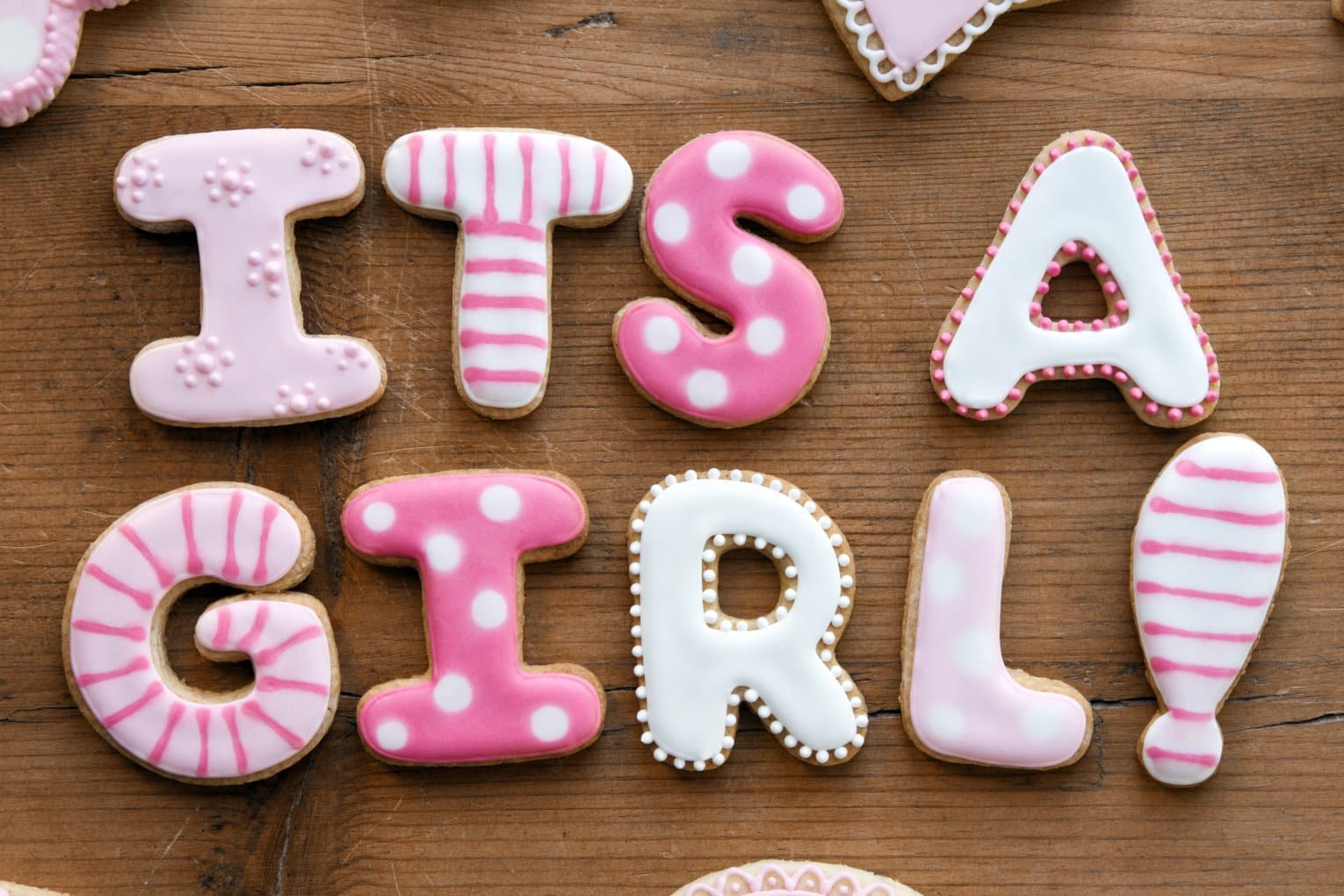 Signs of Having a Girl
The second you found out you were pregnant, I'm sure one of the first things that ran across your mind was "Is my baby going to be a girl or a boy?"
Who are we kidding, you've probably been wondering this even before you were pregnant! While it's almost impossible to know for sure until your anatomy ultrasound at 18-20 weeks, it never hurts to do a little speculating before then.
While we've previously addressed signs you're having a boy and gender prediction myths, we felt it was about time to focus on the ladies and let you know some tell-tale signs that you're having a girl!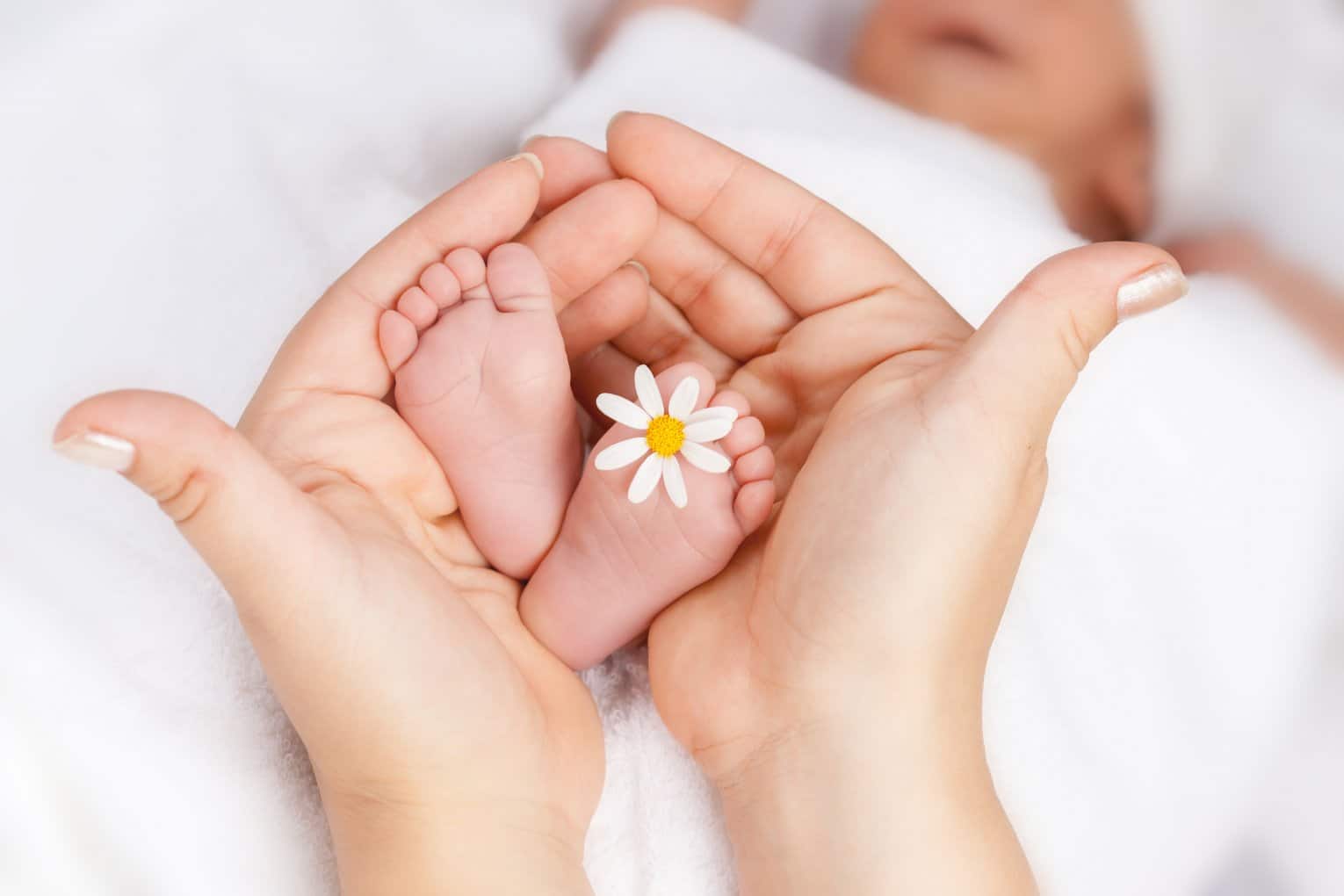 1. You have a Major Sweet-Tooth!
If you're anything like me, you've always had a sweet-tooth! However, many sources claim that your cravings are catered towards sweets when you're holding a little baby girl in your belly.
I'm pregnant with my first baby girl and I have to attest that my pallet has been particularly catered towards sweet sodas like Sprite and I can't seem to get my fill of sweet gummy candies. I also haven't been one to turn down a chocolate bar during this pregnancy!
2. Severe Morning Sickness
This symptom is one that I've been very lucky to avoid! Besides the occasional nausea and negative feelings towards certain foods, I have not dealt with any serious morning sickness.
It's said that when you're pregnant with a girl you have much more severe morning sickness during your first trimester than you do with a baby boy. However, based on our signs you're having a boy post, I know that Katie with all boys couldn't imagine having any worse morning sickness!
3. Oily Skin
As I was doing research in common signs, I found that many women experience oily skin while they're pregnant with girls. While I'm sure this wasn't the glowing skin you were imagining when people talk about the "pregnancy glow," if it means a beautiful baby girl at the end it's probably worth it!
One easy action you can take to minimize the oily skin is to wash your face two or three times a day. You can also swap out your typical foundation and moisturizer with one that's oil-free.
4. Dull, Flat Hair
Have you noticed your luscious locks seem to be falling flat during your pregnancy? Just think, maybe it's because your little baby girl is trying to grow some beautiful luscious locks of her own!
5. Baby Has a Rapid Heart Beat
At your first few Doctor appointments you may have had the opportunity to listen to your sweet little baby's heart beat! It's said that babies with faster heart-beats are more likely to be girls.
While there isn't much scientific evidence to back up this theory, I have some personal evidence! It's said the average heart rate for a baby at 21 weeks pregnant is between 120-160 beats per minute. At my most recent appointment (I'm at 21 Weeks, now!), my baby girl's heart rate was 154 beats-per-minute. That's definitely towards the quicker side of things!
6. Carrying High
If you find your baby bump sitting right under your chest this may be an indication you're having a girl. While I don't feel I'm carrying in any particular way at this point, I know that people will start commenting as soon as I have a bigger bump! It's definitely interesting that with pregnancy people feel they have an automatic right to analyze your baby belly, I'm sure it's just the excitement of it all 🙂
7. Feeling Major Stress BEFORE Conception
People also believe that if you have higher levels of stress before you conceive, you may be contributing to baby being a girl. While it isn't confirmed, this sign has some potential scientific backing to support it.
A study showed that women who had a higher level of cortisol in their bodies at the time of conception had higher chances of having a baby girl.
8. Mayan Gender Prediction
If all else fails, you could always try an old fashioned Mayan gender prediction! The Mayan's predict the gender of the baby by analyzing the year of conception and the mother's age at conception. If both numbers are odd or even, it's a girl. If one number is odd and the other number is even, it's a boy. This little trick didn't happen to work out for me, but maybe it can work for you!
I hope that if nothing else, this list of signs helped you do a little bit of day-dreaming about your potential baby-to-be. Let me know if you've had any of these symptoms and if they proved to be true!
Other Pregnancy Posts You May Enjoy