Looking for a creative baby shower gift? Here are some fun pregnancy survival kit gift ideas that any pregnant woman is sure to love!)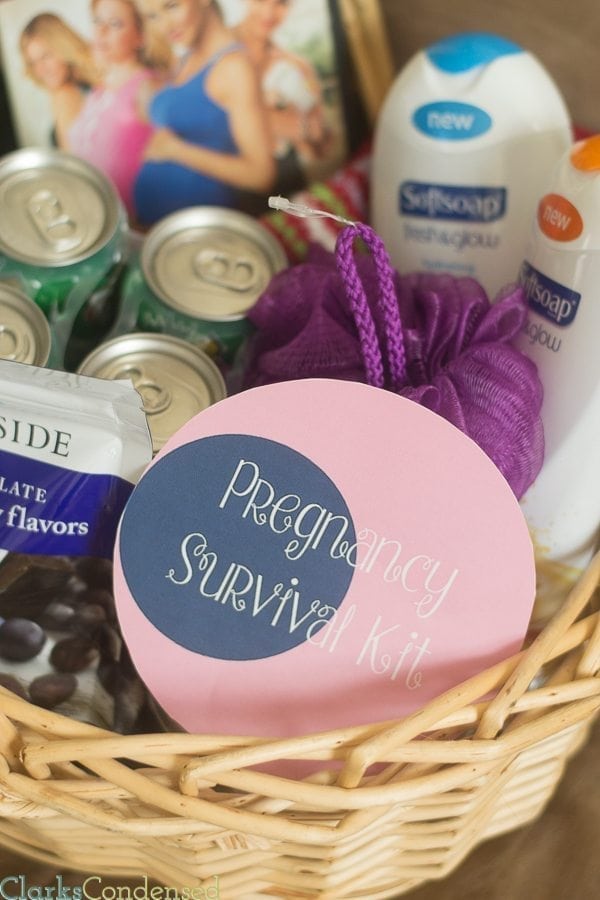 I always enjoy coming up with creative ideas for gifts – especially when it comes to bridal showers and baby showers! While I don't always have the energy or time, when I do, it's always a lot of fun.
When you are pregnant, I think it's a good time to be pampered and not feel bad about it! When I was pregnant with Jack, it was a crazy time. I was working, I was in school, I was super sick and depressed, and just overwhelmed by it all. I'd do it all again if it meant getting a son as wonderful as Jack…but I'd be lying if I said it wasn't hard. Any chance I could take to relax, I took it.
I think a lot of pregnant women don't take time to relax and for themselves, and I think it's important to do that. So I thought I'd put together this little "Pregnancy Survival Kit" gift idea that would be perfect to give to an expectant mother. You could give it a baby shower or just "because." These are all items that I personally think are nice to have during pregnancy – and that I think most pregnant women wouldn't mind receiving!
Here is what the basket I created looked like. I just organized them in a fun basket I found, and I made the tag (in the pic above) in PicMonkey. I've listed all the items below, as well as a few other ideas that might be fun to use.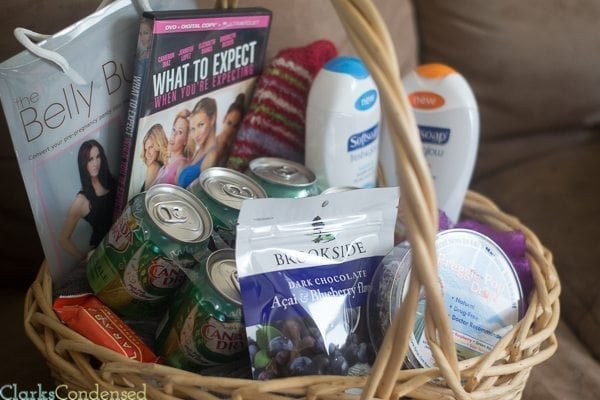 Pampering
Soaps with loofah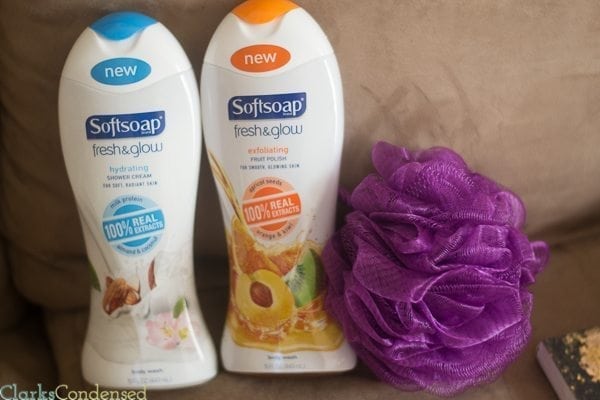 One of the hardest things for me when I was pregnant with Jack was not being able to take steaming hot showers or baths. Torture! Luke warm doesn't cut it for me. So, I tried to make up for it by buying somewhat "luxurious" body washes and creams. I think just about any pregnant woman would appreciate that – along with a brand new loofah.
Pregnancy Massage
I never got a massage while I was pregnant, but it sure sounded nice, especially toward the end. This can be a little more expensive, but if you aren't spending a ton on other items in the basket, this could be a nice finishing touch. I'm always seeing great deals on pregnancy massages on Groupon Local Deals.
Gift certificate for pedicure/manicure
There's just something so fun about getting a manicure. I've never had a pedicure, but I could imagine that would be rather relaxing during pregnancy (especially if you experience swelling!) Treat your pregnant friend (or yourself) to a nice manicure and pedicure. You can sometimes find deals for this as well on Groupon Local Deals, and you might even be able to find a great deal on a full spa package! If anything, a manicure/pedicure kit would be fun, too!
Have you ever heard of Stitch Fix? It's pretty much my favorite website EVER. You pay $20 for a styling fee, and then you get a box of carefully curated clothing and accessories sent to your door. You can keep whatever you want (and pay for it) or send it back! The $20 styling fee goes toward anything you buy. They have a maternity option, which I think is awesome. I would have loved to get a gift card to Stitch Fix during my pregnancy, because I had the hardest time finding maternity clothes!
Snacks
Chocolate Covered Pomegranates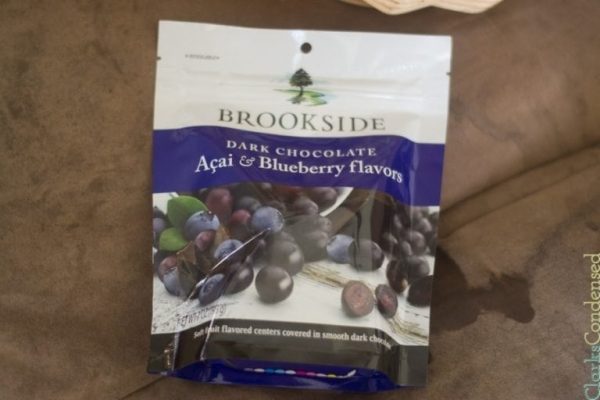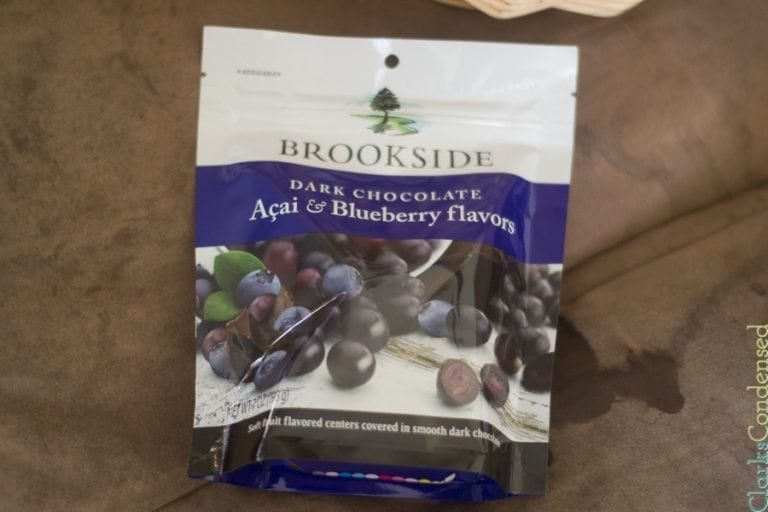 Okay, these are just my personal favorite. But they are so yummy! They are dark chocolate, which everyone needs a little bit more of if you ask me. Acai and blueberries are considered "superfoods" because of the high levels of antioxidants. Antioxidants are very important, so this is the perfect treat!
Gingerale & Gatorade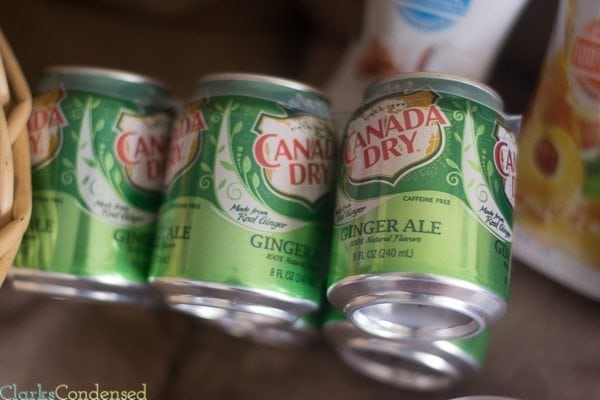 I was obviously really sick when I was pregnant with Jack, and sometimes, water was just too much for me to handle. Gingerale helped me through those rough bouts. However, drinking too much of it made me feel a little bit sick again (because of all the carbonation and sugar), so these little cans are perfect. Gatorade is also another option you can put in the basket – especially if you or your friend is throwing up a lot – because it helps keep you hydrated and replaces electrolytes lost through vomiting.
Crackers
Sometimes crackers were the only things I could keep down. I am not a huge fan of saltines, so town house crackers were often my cracker of choice. Maybe find a simple, yummy flavor to include.
Some kind of granola bar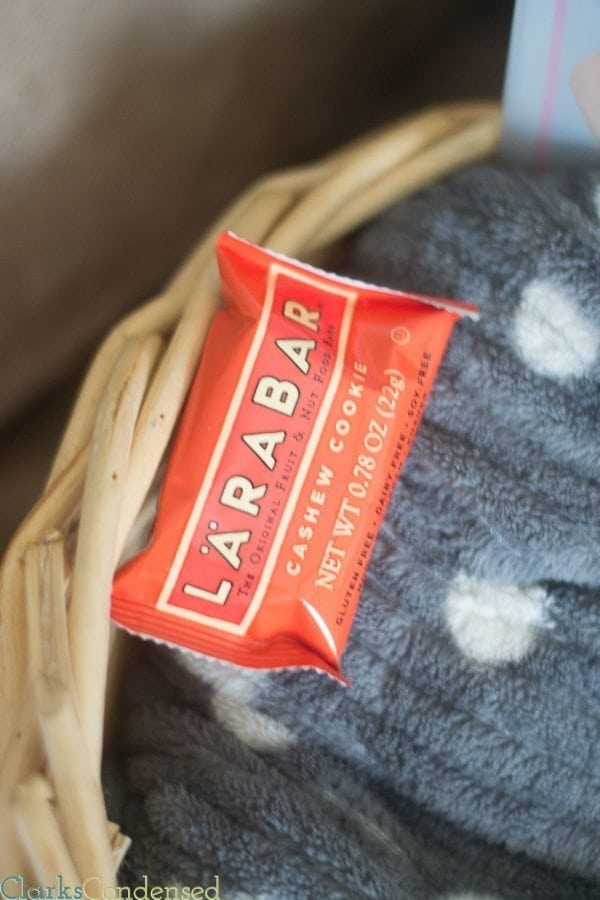 I realized quite early on that the plainer the foods, the better. Anything with a lot of extra flavor was no good. Granola bars (Nature Valley and Larabars particularly) are what I would often eat for breakfast. I don't know if I could have kept anything else down! I really love the KIND Bars now as well.
Entertainment & Fun
Movie Tickets
What To Expect When You are Expecting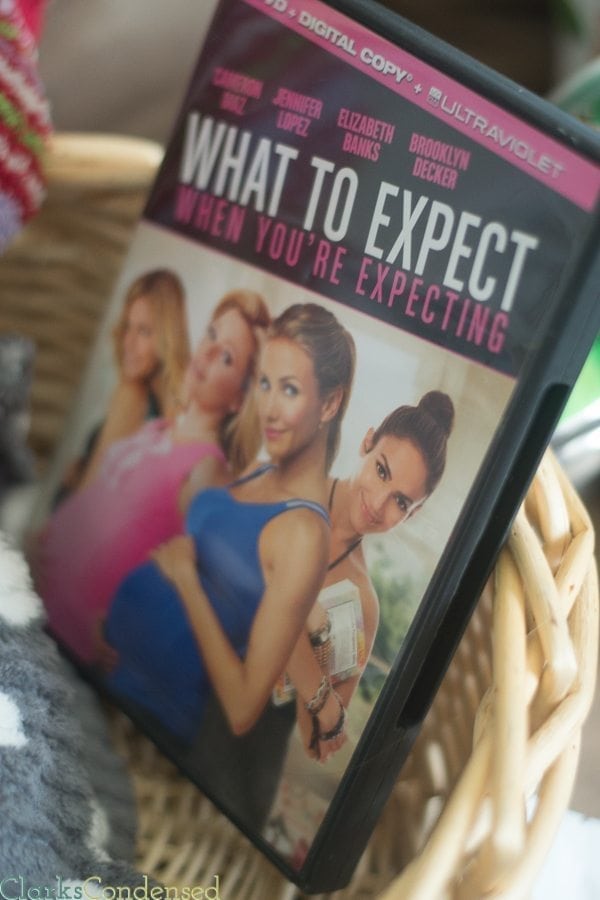 Okay this is my FAVORITE movie of all time. I honestly cannot get enough of it. I feel like I could relate to some of the women in it so much, but I think it's a must watch for all women!
I didn't have one of these with Jack, but I bought it's companion baby book, and I loved it. This is a great way to keep track of things you don't want to forget during your pregnancy. I wrote weekly blog updates on my pregnancy with Jack, and those are so fun to read.
Prenatal Yoga with a Yoga Mat
It can definitely be hard to exercise when you are pregnant, but pregnancy yoga is relaxing, helps stretch your muscles and bodies, and is great for pregnant women to do throughout all of pregnancy. There are tons of free YouTube pre-natal yoga videos, as well as some you can buy relatively inexpensively on Amazon.
Comfort
Comfy lounge pants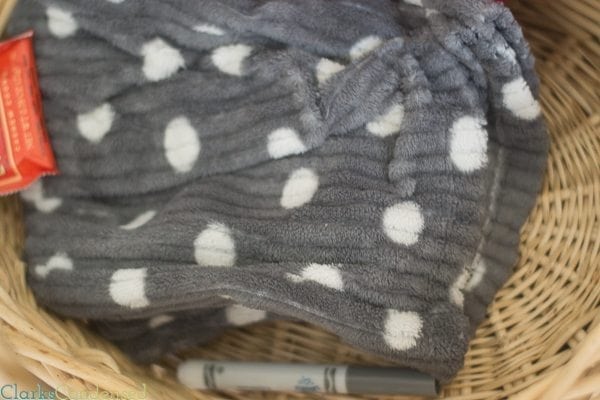 The more pregnant you get, the less clothes seem to fit. I know I loved just lounging around in comfy clothes when I didn't have to be at work or school. I love the fuzzy pajama pants pictured above that Forrest got me for Christmas, and I think they'd be perfect for pregnant women. I also loved gaucho pants when I was pregnant with Jack – I think they are about the only thing I wore the last 10 weeks!
Fuzzy socks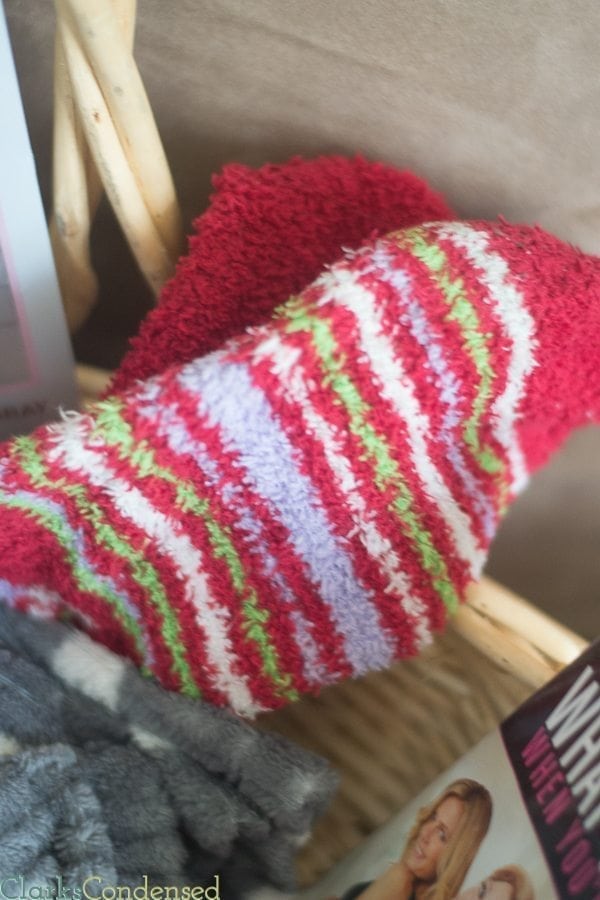 I just wear fuzzy socks all the time, but they are just another thing to make you feel a little cozier during pregnancy. They are especially nice in the hospital!
Belly Button Band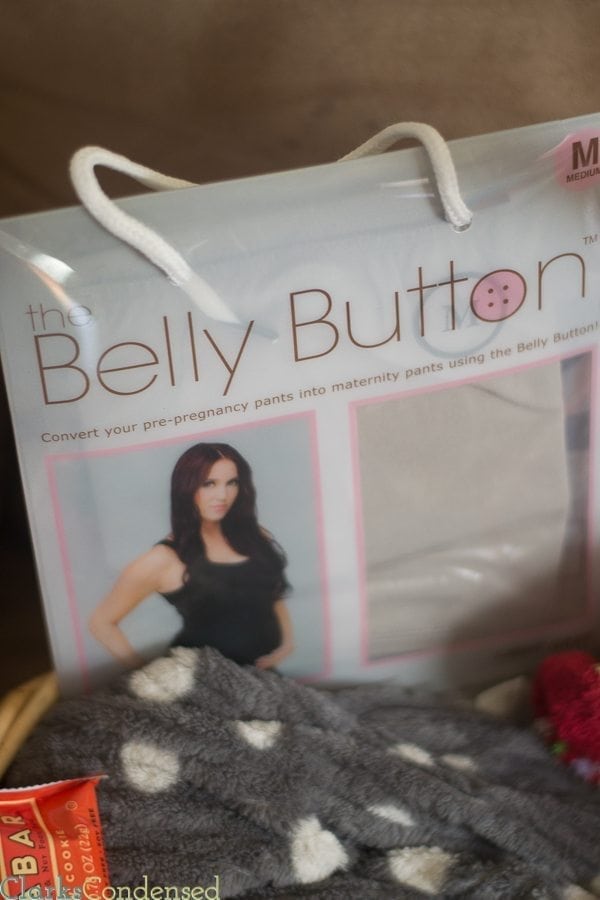 These are AWESOME for extending the life of your pre-pregnancy pants during pregnancy. I got two of these from this website for free (except for shipping), and you can, too, using the code "C113D4."
TUMS
Heartburn was horrible for me when I was pregnant with Jack (and to be honest, it never went away.) I had to use something a little stronger than TUMS eventually, but these were nice when it first started coming on.
Preggie Pops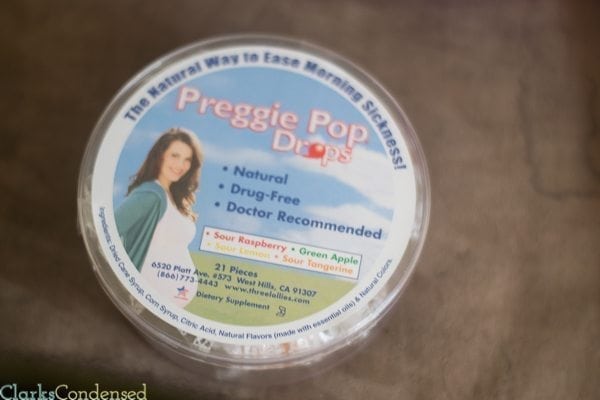 Finally, Preggie Pops! I used these to help with the nausea when I was pregnant with Jack. You can buy them at just about any store!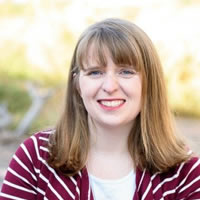 Katie is a Colorado-native, BYU graduated, and most importantly, wife to one and mother to three beautiful boys. She is passionate about sharing her experiences with others – especially about pregnancy, breastfeeding, cooking, and crafts. She is an International Board Certified Lactation Consultant. She loves spending time with her family and helping others find joy in family life.