Throwing a classroom party doesn't have to be stressful or hard. In fact, there is a better way to plan a class party. My Classroom Party takes care of everything you need to host a successful class party! Keep reading to learn everything you need to know – plus a special discount code!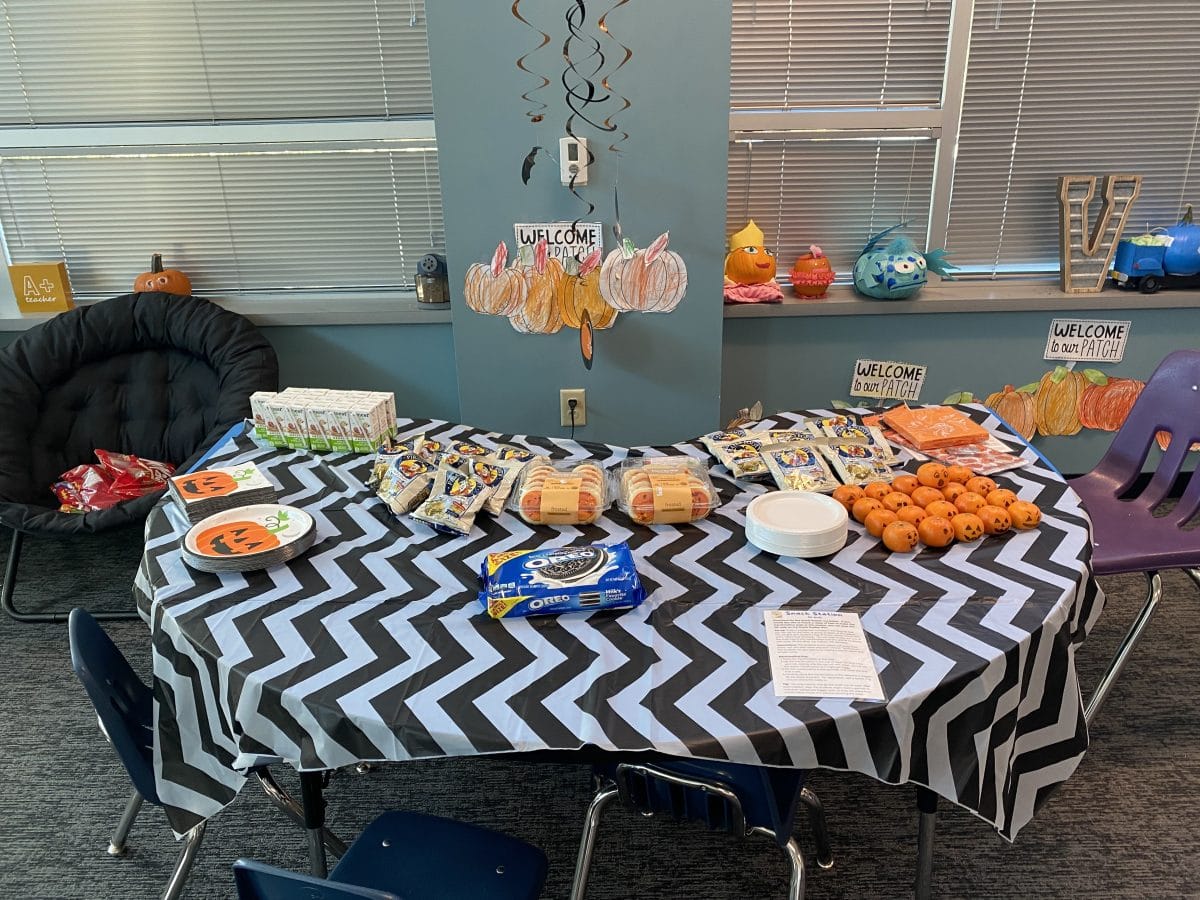 Most kids will agree that class party day- is always THE best day of the school year.
For teachers or the parents planning them- it might be a different story.
But as an adult, it doesn't have to cause you to stress or worry. Imagine having your class party planned for you with just a few clicks of a button. Now imagine having all the supplies you'll need delivered right to your door!
We've shared some really helpful tips for classroom parties in the past, but today, we want to share a stress-free solution that will make life a little easier.
That solution is My Classroom Party.
What is My Classroom Party?
My Classroom Party puts together Party Kits for classroom holiday parties.
Their kits come with everything you need for a fun party
Several games
Fun and easy to execute crafts
Activities
Snacks
Decorations
The kits are shipped directly to your door with everything prepackaged – and laminated instructions included!
Every detail of the party is planned out and all you need to do is find some helpers and showup!
My Classroom Party was created to help to simplify the lives of those taking the reigns of planning these parties.
How does My Classroom party work?
All you have to do is hop on their website, My Classroom Party, and search through their available party kits.
Their kits are divided into categories based on grades going from Kindergarten through sixth grade.
Kits are available by current holidays and you must order enough for a minimum of 15 students. You simply put in the drop-down menu how many students you need the kit for. For example, if there are 25 students in the class you will need 25 kits.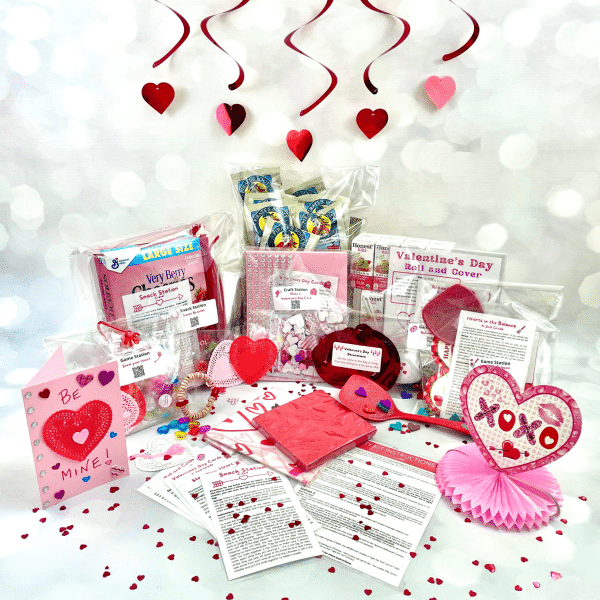 Typically, they just have parties available for the current season. So don't fret if you head to the website and only see information about a Valentine's Day Party – they have kits available seasonally for all the classic classroom parties.
What is included?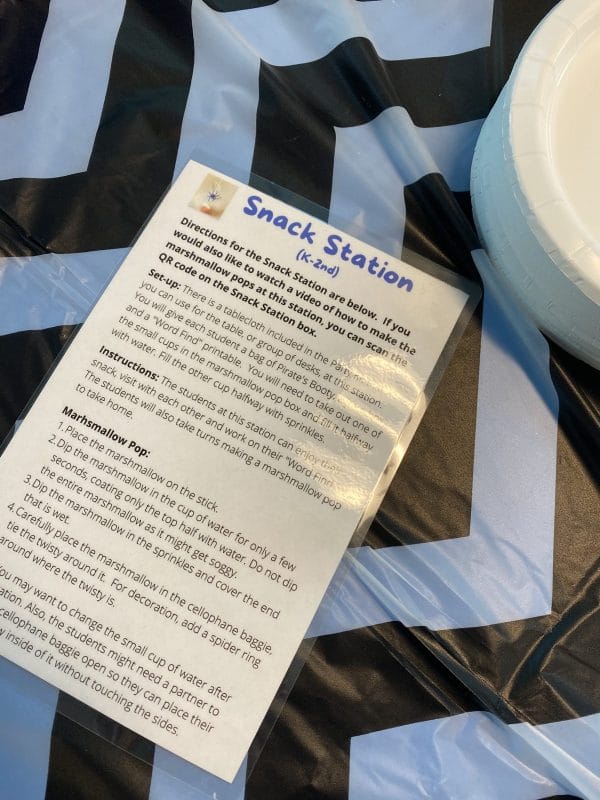 Each kit comes with a master instructions sheet that explains all the activities and how to set the stations up.
Instructions also come in each station bag which also include a QR code. When scanned, the QR code will bring up a video showing what to do at each station.
You have the option of choosing a party kit that includes food options or nonfood options.
Non-food kit includes:
•three game stations (see details below)
•a craft station
•a tablecloth
•decorations
•easy to follow instructions
Food Kit includes:
•three game stations
•a craft station
•a snack station where students enjoy a snack and also do a fun activity or craft involving food.
•napkins
•two tablecloths
•decorations
•easy to follow instructions
What holidays are included?
As of January 2022 the party kits they offer throughout the year include:
Halloween
End of Year
Valentines Day
Christmas
Winter
Cost
Depending on the holiday each non-food kit costs approximately $5.50 per child and each food inclusive kit costs approximately $6.75 per child
They offer a flat rate of shipping of $4.99. However, you can get free shipping on kits for 20 more more children with the code CLARKS.
This can be a bit pricey, but one idea is, instead of asking parents to contribute a game, treat, or activity, ask if they are able to donate $5-7 for their child. Many parents are more than happy to jump in with this contribution if it means less work for everyone!
Pros
Everything you need for a fun party is included
Food and non-food options available
Affiliate programs available
MPC partners with PTO's and give back a percentage of sales to their school
MPC donates a portion of each Party Kit purchased to provide classroom parties at Title 1 school
Covid-friendly: All activities can be done with a mask and even if the room parents aren't allowed in the class
Takes the stress out of planning a class party and makes it easy for adults
Cons
Party Kits are available only during the current holiday season. This isn't a huge deal unless you like to plan ahead and have all your kits ready for the upcoming year. You can look through past kits to see what is available when they are listed
There is only one option of game, activity and craft per holiday kit
Exact items listed are subject to change due to availability so may receive something different than originally planned
The prices might be hard for some to manage, and in many schools, it's not feasible to ask for donations
Some parents might be disappointed about not being able to be more involved in the planning of the party
My Experience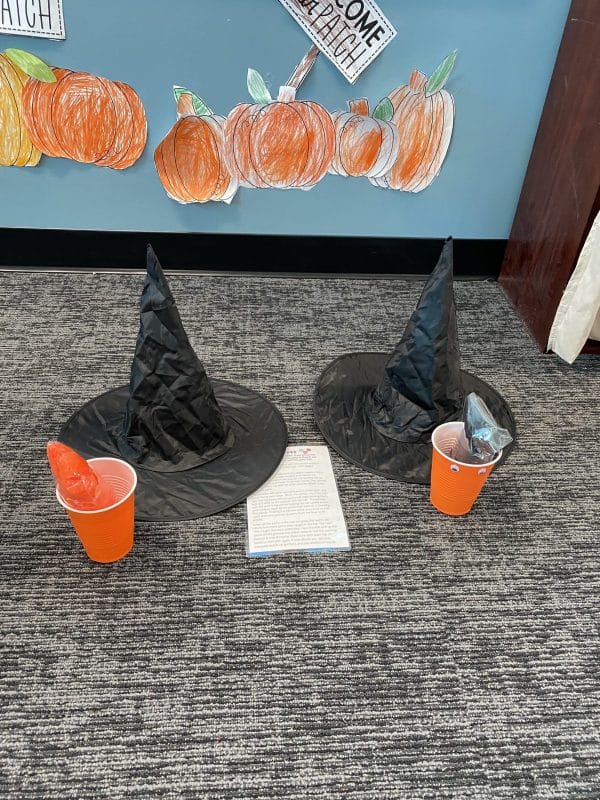 Last October, My Classroom Party was nice enough to send me a kit for us to use with my son's Kindergarten class. We were able to try out the kits first-hand.
Overall, we were SO happy with it. The other parents were so impressed with everything that came with the kit.
Everything that we received was in perfect condition and carefully packaged upon arrival. I was able to easily take inventory of everything that was included, and it only took me a few minutes to plan out the party.
We did want to give parents an opportunity to still be involved, so I created a signup genius to get volunteers for additional treats, goody bags and prizes for the games.
The day before the party, we set up in my son's classroom. It took only about thirty minutes, but everything looked so fun. It wasn't overboard, either. I had one parent comment that she enjoyed how simple the party was.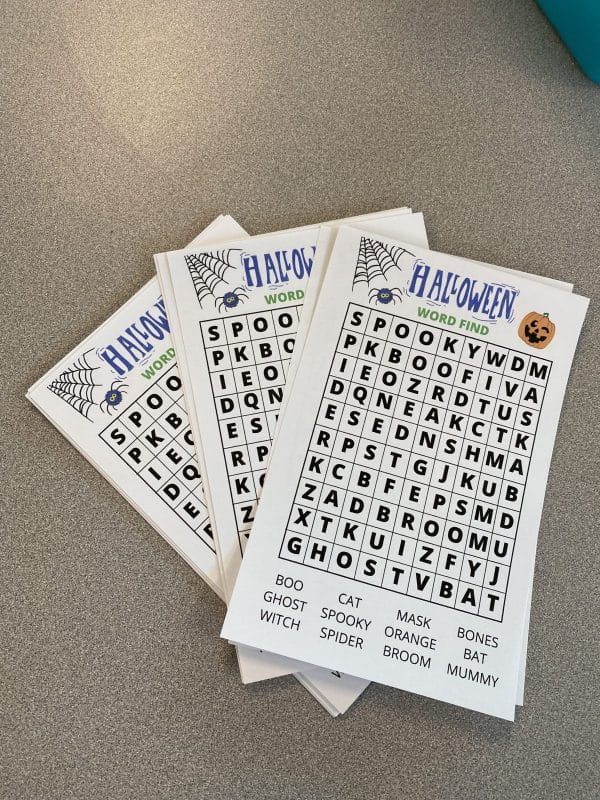 We did skip a few of the activities (such as a marshmallow sucker craft – it was just WAY too messy and the word search), but for the most part, the kids really enjoyed the games.
We really loved the relay game, though by the time the party was over, both of the pumpkins were broken in half! Good thing we didn't need them for another day!
The craft was pretty creative, and I was actually surprised at how much the kids loved it.
I really liked the snacks that they included. They were allergy-friendly and not overly sweet.
We had some trouble keeping the kids in groups, though that comes with the territory of having a party for kindergarteners!
If you are looking for a stress-free way to plan a classroom party, we definitely recommend using My Classroom Party. Don't forget to use the code CLARKS on orders of 20 kits or more for free shipping!
Be sure to let us know if you try My Classroom Party and what you think!
More Classroom Inspiration You Might Enjoy: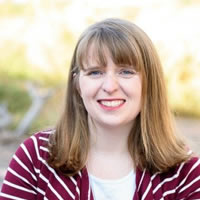 Katie is a Colorado-native, BYU graduated, and most importantly, wife to one and mother to three beautiful boys. She is passionate about sharing her experiences with others – especially about pregnancy, breastfeeding, cooking, and crafts. She is an International Board Certified Lactation Consultant. She loves spending time with her family and helping others find joy in family life.