If you're looking for something interesting to listen to, why not try a podcast? There are plenty of podcasts that focus on Latter-day Saints topics, so you can find one that fits your interests. Here are some of our favorites!
So, you're looking for some good LDS podcasts to listen to?
Well, you've come to the right place! We've collected some of the best podcasts out there for Latter-day Saints, and we're sure you'll find something that interest you.
Podcasts are a great way to learn more about the LDS faith, and there are many different ones available.
Whether you're looking for something serious or light-hearted, there's sure to be a podcast that's perfect for you.
Some of these podcasts are geared toward those looking for spiritual guidance while some are full of engaging interviews- either way we have you covered!
So what are you waiting for?
Start listening!
Latter-Day Saints Podcasts
The Mint Arrow Podcast is hosted by blogger, influencer, and faithful member of The Church of Jesus Christ of Latter-Day Saints, Corinne Stokoe. The description of her podcast goes as follows:
Mint Arrow Messages is a podcast that exists to inspire and uplift people to be more compassionate, understanding, hopeful and inspired to be better. We interview people who have unique and uplifting stories of overcoming or persevering through huge challenges. And we amplify voices of those whose perspective help us all to be more kind, loving, tolerant people. We also share our own stories and chat frequently about true principles and values that will help you live a happier, more fulfilled life.
You can find all about her podcast and where to listen here
Come Follow Me For Us is a weekly podcast hosted by Melanie Stroud that correlates with the Come Follow Me curriculum of The Church of Jesus Christ of Latter-day Saints.
She is fun, and faithful and has a way to make the gospel and the Come Follow Me curriculum just make sense! We find her podcast to be the most relatable and down-to-earth. Her experiences will make you laugh, cry, and want to be a better disciple of Christ. Her testimony of The Book of Mormon is absolutely inspiring!
You can find all about her podcast and where to listen here
Follow Him is a podcast hosted by Hank Smith and John Bytheway that is dedicated to helping individuals and families to come unto Christ with the Come Follow Me Curriculum.
The hosts are well-known popular LDS speakers who have both authored many books and talks.
New episodes are released weekly and you can find out all about their podcast and where to listen here
One-Minute Scripture Study
One Minute Scripture Study is a podcast hosted by Kristen Walker Smith and Cali Black.
It helps make Come Follow Me easy for families on the go. Every day they have a "one-minute" podcast that gives you a key take away, and at the beginning the week they have a longer podcast that dives a little bit deeper. Kristen also has a great email list where she sends out a really interesting study guide each week.
She also sells her "one-minute scripture study" book to help with family and individual scripture study. Here are the two editions she has put out so far:
You can find out more about the podcast and where to listen to it here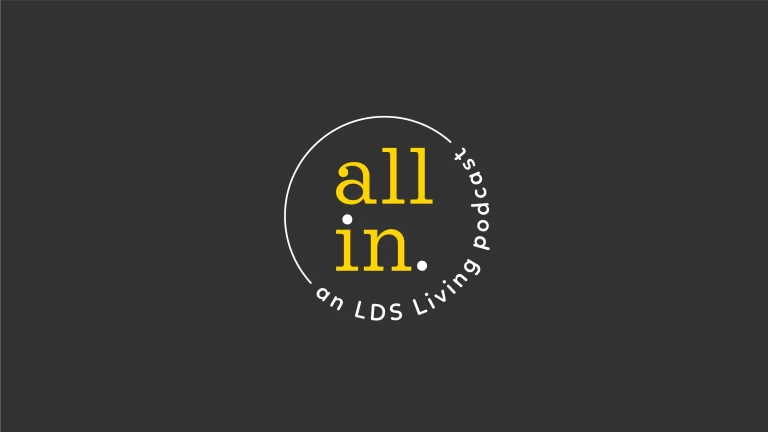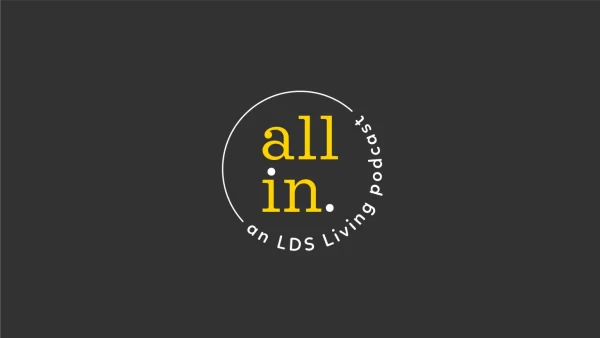 The All In podcast begs the question what does it mean to be "all in" the gospel of Jesus Christ in the latter days?
From their website:
All In is a podcast from LDS Living, where we explore this question with the help of individuals who are striving to live their faith every day—just like you
You can find out more about this podcast and where to listen here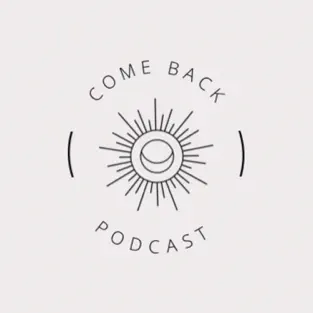 The Come Back Podcast is a weekly podcast hosted by Ashly Stone. Ashly has her conversion story of falling away from the church and then after years of drug abuse- she came back.
She speaks with other men and women who have stories of coming back to The Church of Jesus Christ of Latter-Day Saints. She speaks with people from all walks of life and backgrounds, and the stories are very faith-promoting.
You can listen to the podcast here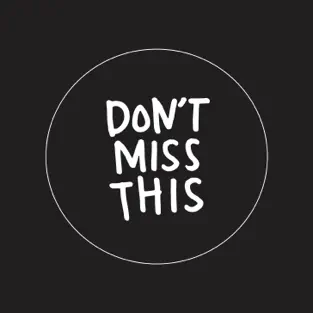 Don't Miss This Study is hosted by Emily Belle Freeman and David Butler. Their podcast is a "Come Follow Me" and scripture study supplement. They also offer study guides, newsletters and post on social media where they share their testimony regularly.
You can find out more about their podcast and where to listen here.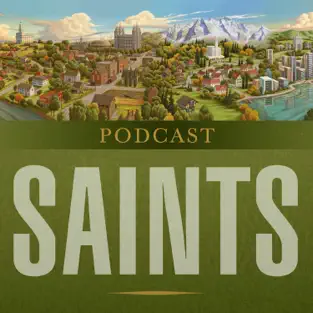 The Saints Podcast features interviews with historians, General Authorities, writers, researchers, and others involved with the new history of the Church, Saints: The Story of the Church of Jesus Christ in the Latter Days
You can learn more and find out where to listen here
The Latter Day Lives podcast shares the stories of amazing active Latter Day Saints. They release a new episode every Monday and feature a wide variety of guests from actors, directors, authors, musicians, political figures, people who have overcome obstacles, and people who are just out there making the world a better place.
You can learn more about the podcast and learn how to listen here
Other Podcasts:
Here are some other podcasts we enjoy, that you might as well!
Tribe of Testimonies – This one is really fascinating. The host interviews faithful Native American Latter-day Saints and shares their amazing testimonies and the connections between their tribe traditions and stories and The Book of Mormon.
BYU Speeches – There are quite a few different BYU Speeches podcasts for different topics – they take BYU speeches from over the years from the topics and put them into the podcast to listen to. There is one specifically about Joseph Smith, Science and Faith, Jesus Christ, and Classic talks, just to name a few.
Meaningful Minutes – I really enjoy this one! You learn quick and easy ways to have more meaningful connections with Christ.
General Conference Podcast – This one just highlights a General Conference talk each week, but I really enjoy it.
The Raising Family Podcast – This podcast focuses on The Family Proclamation and brings on really interesting guests and tackles different topics. I have been greatly uplifted and inspired from this one.
Other articles you may enjoy:
We love these LDS podcasts because they're funny, thought-provoking, and just all-around enjoyable. What are your favorite Latter-day Saint podcasts? Let us know in the comments!
Cindy Maudsley lives in Utah with her husband and five children. Aside from writing, her passions include her family, faith, and spreading infertility awareness. She also loves a good book or podcast, true crime documentaries , Netflix binge, diet Coke and Target run