This mango salsa is the perfect combination of sweet and spicy, and it's delicious flavor is enhanced by a honey lime juice. It's perfect for chips, or for topping chicken or fish. This salsa is perfect for summer!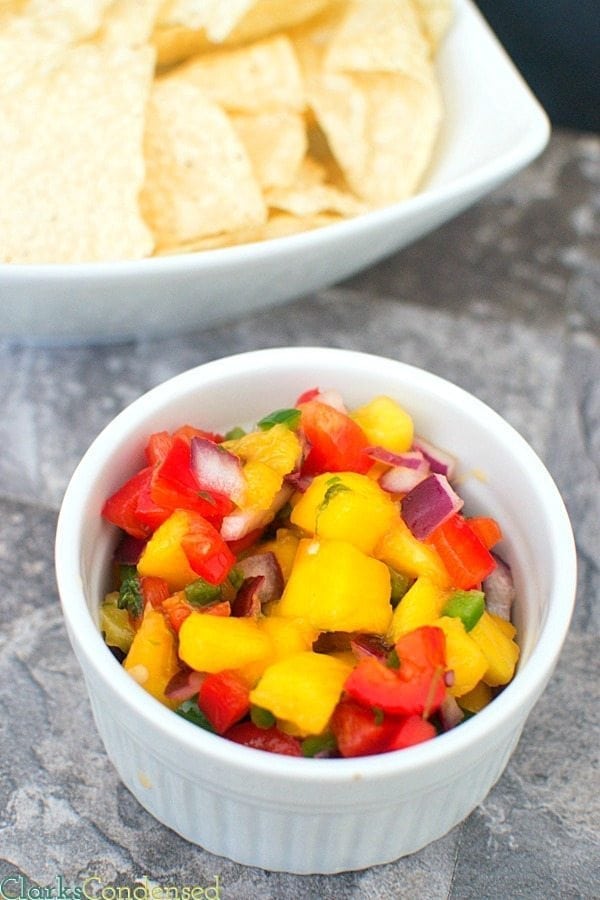 This week, I will be teaching a salsa making class at a local university. It's for a date night, and I'm really excited — though I'd be lying if I didn't admit I'm a little bit nervous. I love making salsa, but I don't have any formal culinary training, so hopefully, it goes well. Either way, I think the people coming to the class, and any of you who try this recipe will love it!
This mango salsa is more like a mango pico de gallo. It's mainly just fresh mangoes and veggies chopped up and mixed with a yummy honey-lime sauce. It really takes only a few minutes to make (plus about 30 minutes of chill time), and it goes great with so many dishes. We love eating it with chips and salsa, but it also goes great on chicken or fish, or nachos. It has the perfect combination of sweet and spicy, and it's so colorful! I'm always hearing that the more colorful your food is, the healthier it usually is for you (excluding Skittles.)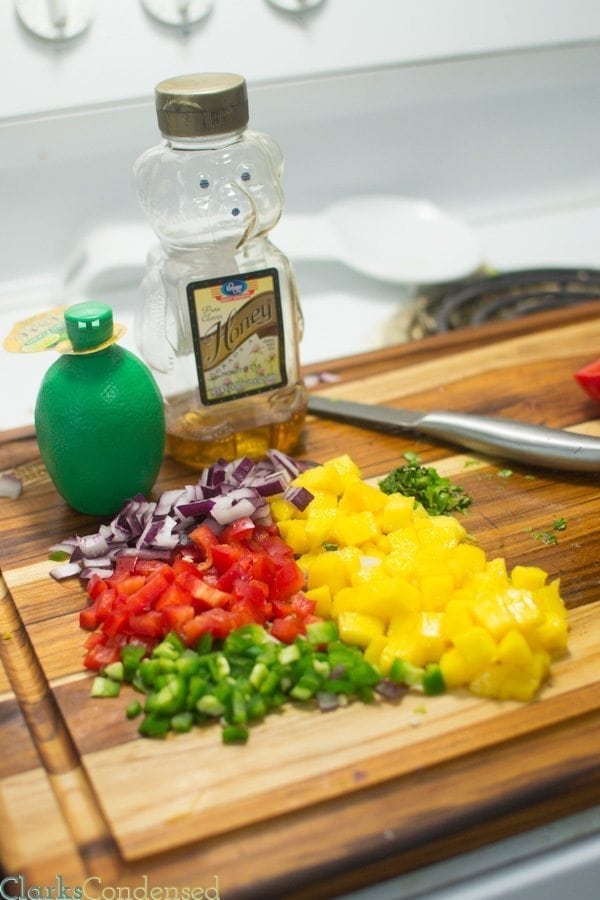 I decided to add a honey-lime twist to it, simply because…I love that flavor combination! Most recipes I've seen for mango salsas just use lime or lemon, but I think the honey adds a little bit more flavor and delicious-ness. Also, if you aren't a huge fan of something being spicy, be sure to de-seed your jalapeno, or consider omiting it all together.
Before I get to the recipe, I thought I'd share a brief tutorial on cutting mangoes. It's actually a little trickier than you might think.

You see, mangoes have a rather thick core, and it is not fun to try and cut pieces of mango from. Here's a picture of the core: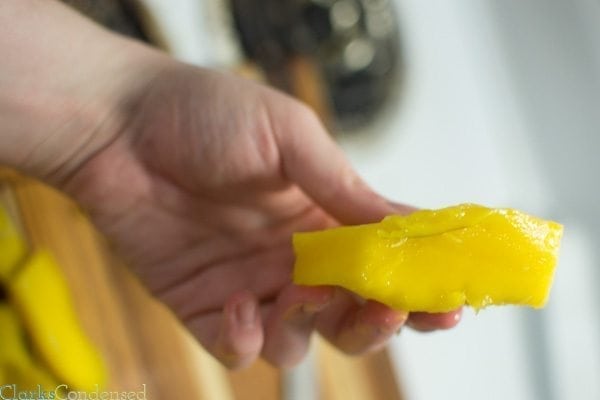 So, when cutting it, you want to mentally divide your mango into thirds and then cut it into those visualized thirds, like such: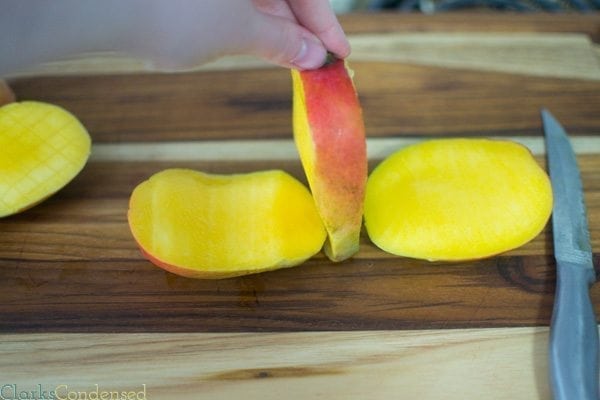 Set aside the mango core and grab one of the other pieces. Lay it on a cutting board, skin side down, and cut deep, vertical cuts into it – make sure not to pierce the skin though.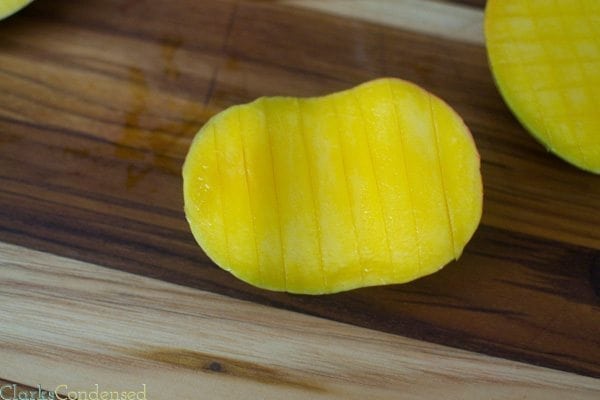 Next, cut horizontal cuts into the mango.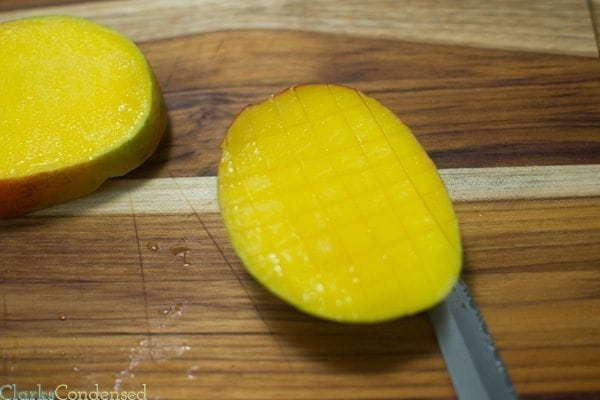 Gently push a spoon between the skin and the mango fruit and push out the cut fruit.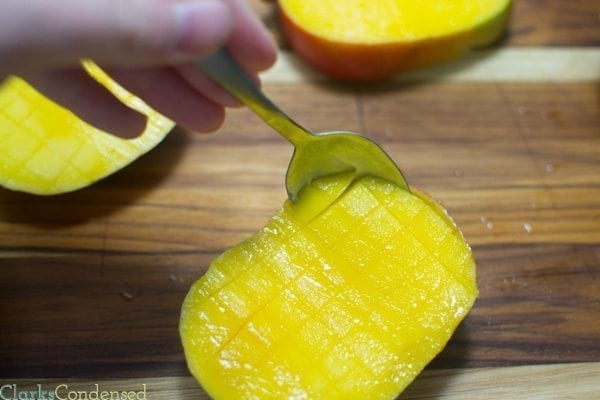 You may need to break up the pieces a little bit, depending on how far you cut into the fruit, but they generally come apart pretty easily. Yum! Jack was downing the mango — I almost didn't have enough for the salsa. Unfortunately, mangoes are one of the fruits with the highest amount of fructose, so Jack actually shouldn't have been eating it. Tummy-aches ensued for him later. Be sure to check out this mango taco recipe — it's so good!
Anyways, hopefully, that helps you cut your mango a little easier! Now time for the recipe you've all been waiting for.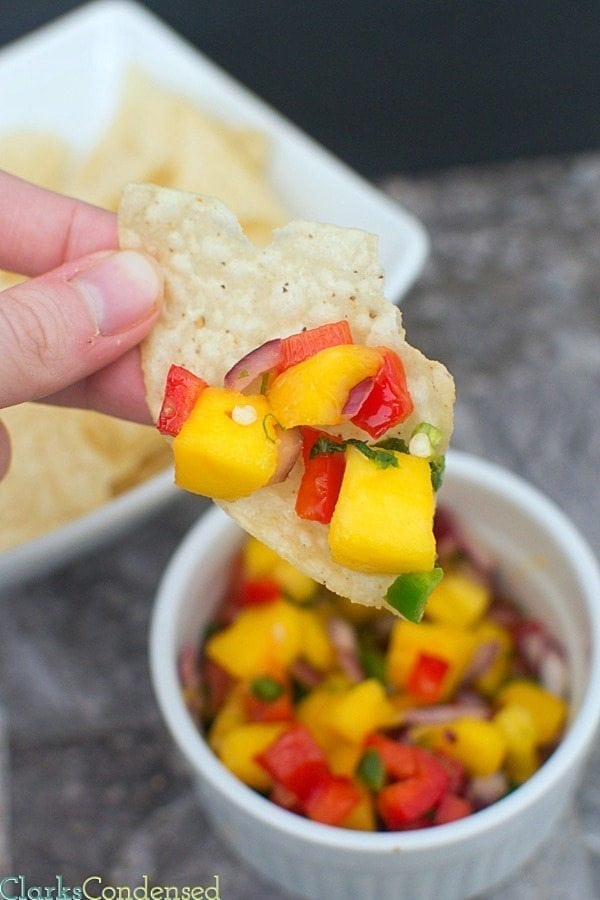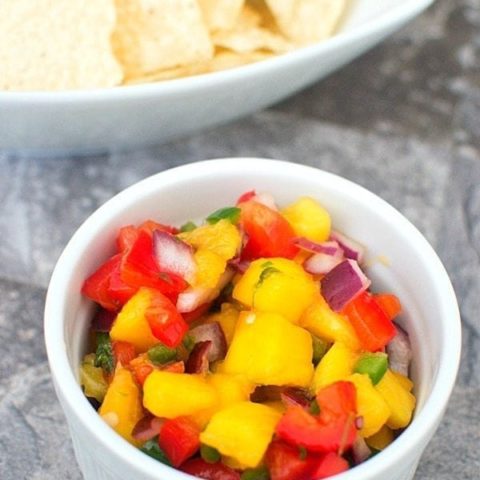 Honey Lime Mango Salsa (And How to Cut a Mango)
Ingredients
1 mango, diced
1/4 cup red onion, diced
1 jalapeno pepper, diced and de-seeded (unless you want it really spicy)
1/2 red bell pepper, chopped
1 tablespoon fresh cilantro, chopped
2 tablespoons lime juice
1 tablespoon honey
Instructions
Combine mango, onion, jalapeno, red pepper, and cilantro in a bowl.
Mix lime juice and honey together and pour over the fruit/vegetables.
Gently stir until everything is covered with the honey lime juice.
Refrigerate for 30 minutes before serving. Enjoy!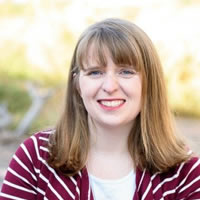 Katie is a Colorado-native, BYU graduated, and most importantly, wife to one and mother to three beautiful boys. She is passionate about sharing her experiences with others – especially about pregnancy, breastfeeding, cooking, and crafts. She is an International Board Certified Lactation Consultant. She loves spending time with her family and helping others find joy in family life.