Easy Buffalo Chicken Pasta Bake – Creamy and Delicious!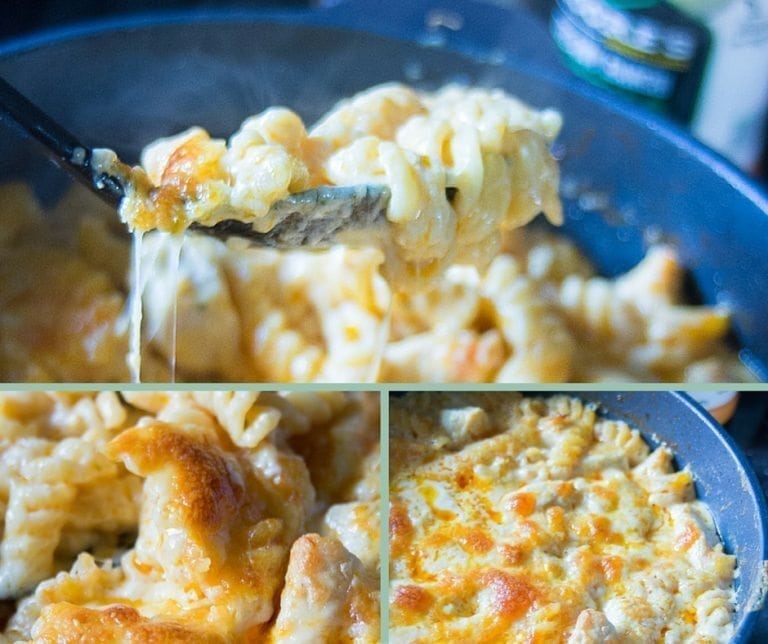 I love a good casserole.
Especially when it's creamy, full of flavor, AND incredibly easy to make.
Fortunately for you, this easy buffalo chicken pasta bake has all three of those elements. And it's so good.
It includes amazing ingredients, such as:
Moore's Creamy Ranch Buffalo Sauce (you can use Ranch dressing and buffalo sauce if you can't find this)
Alfredo Sauce
Mozzarella Cheese
Rotini Noodles
Diced Chicken breast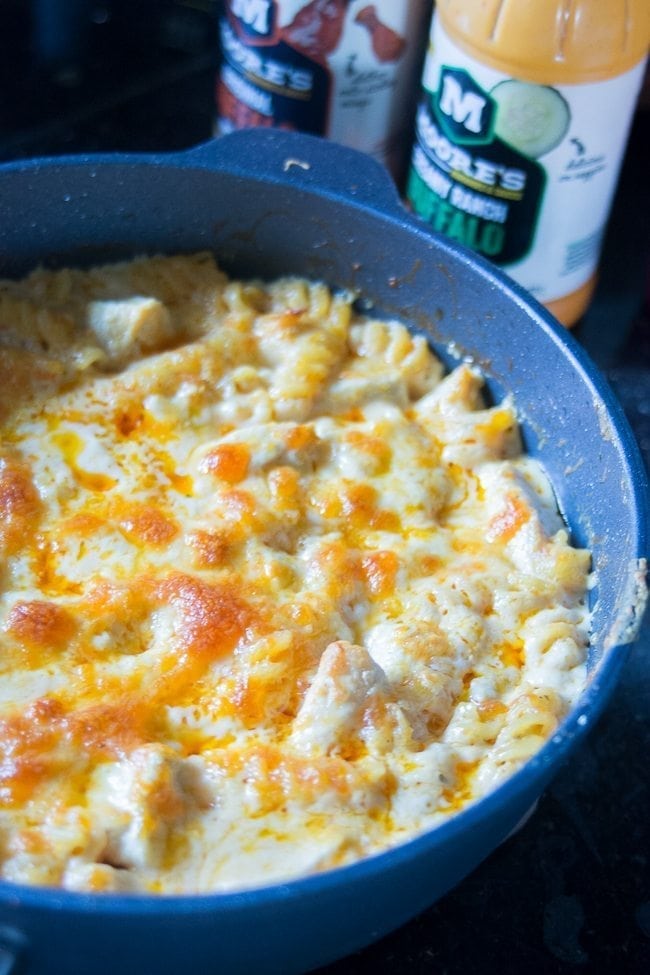 NEVER Miss Another Recipe!
Sign up for our food and recipe newsletter today
Free eRecipeBook upon signup
Free Meal Planning Bundle
Easy and Family Friendly Recipes EVERYONE Will Love!
You might remember when we created this delicious buffalo chicken alfredo a few months ago for a Moore's Marinade recipe contest. Well, they had another contest, so we decided to try and win this time!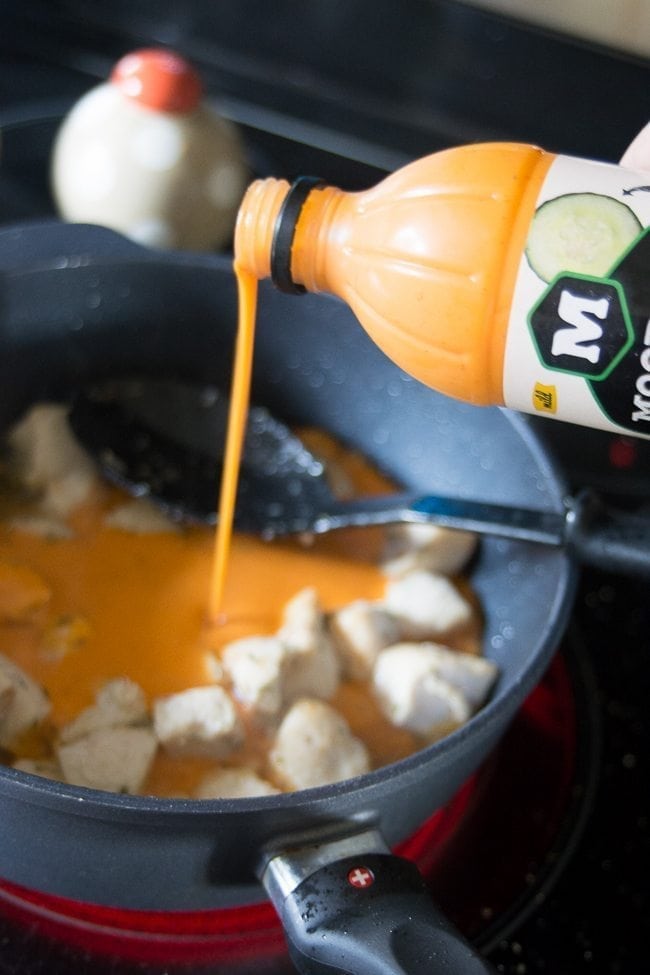 Let me tell you, if this doesn't win, then that contest has got to be rigged. It has an amazing buffalo flavor that isn't overpowering or too spicy and when you combine it with the alfredo sauce and cheese, it's even better.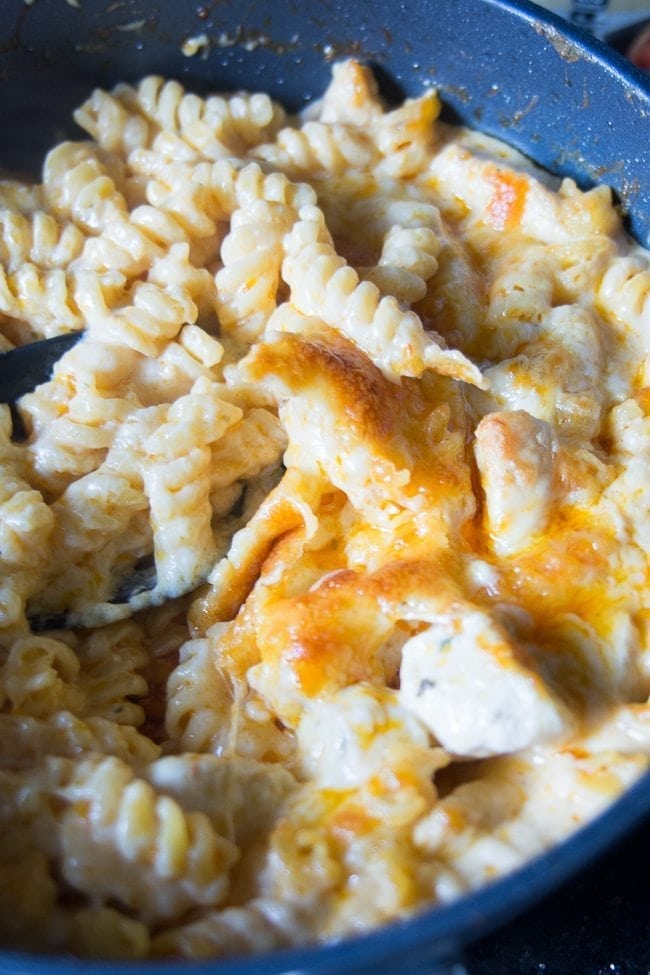 I was going to bake this in an 8×8 glass baking dish…but I got a little lazy and just put our ovenproof pan in the oven. So this can easily be a one dish meal, or you can bake it in your baking dish. It's up to you – I personally just like to minimize the number of dishes I have to clean 🙂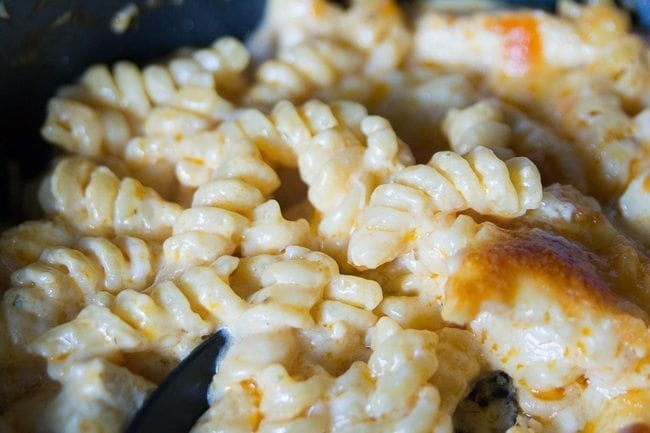 PS – while this is delicious, it is VERY rich. Just take one of these beforehand, though, and you should be good to go!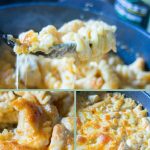 Easy Buffalo Chicken Pasta Bake
Easy Buffalo Chicken Pasta Bake Author: Katie Clark
Ingredients
1/2 of 16-ounce box rotini noodles
1 lb chicken breast cut into bite-sized pieces
Salt
Pepper
Garlic powder
Italian Seasoning
Coconut oil or olive oil
3/4 bottle Moore's Creamy Ranch Buffalo Sauce
1 jar about 15-ounce prepared alfredo sauce
1 cup mozzarella cheese
Instructions
Bring a pot of water to a boil.

Cook noodles.

While noodles are cooking, heat oil of choice in a skillet pan.

Preheat oven to 350 degrees.

Season bite-sized chicken in salt, pepper, garlic powder, and Italian seasoning. Cook until no pink remains.

Pour buffalo sauce and alfredo sauce into the pan with the chicken.

Combine with noodles and 1/2 cup of cheese.

Pour into a baking dish (8x8). If you have an oven-proof baking skillet, you can use that as well.

Cover with remaining cheese.

Bake for 20-25 minutes, or until cheese is nice and bubbly!

COMMENT POLICY:
All we ask is that you be kind. We welcome differing opinions, but any comments containing personal attacks, sarcasm, etc. will be removed immediately. Keyboard warriors aren't welcome 🙂 All comments are moderated and may take time to be approved. Anything not pertaining specifically to the content of a post will be removed (including comments about ads).