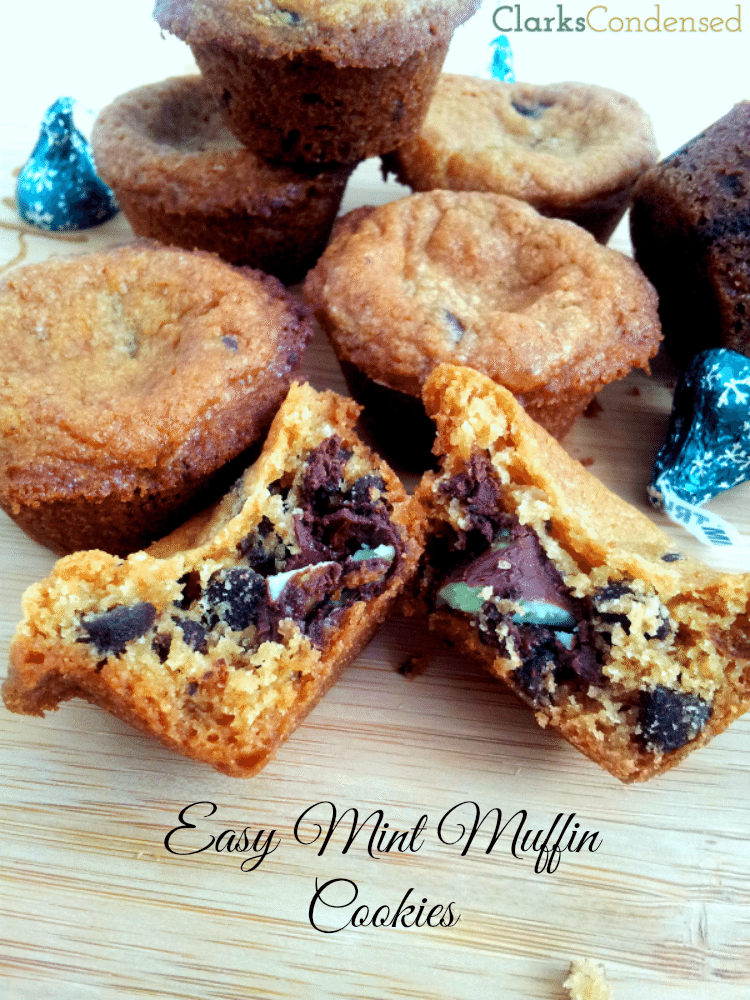 Who likes easy? I know I do! And these cookies are about as easy they come. Basically, you just need two ingredients — mint Hershey kisses, and premade cookie dough. And guess what — they are pretty much amazing!
I love the big tubs of cookie dough that you can by at Costco or Sam's, but really, any pre-made cookie dough will do. You can easily swap out the mint Hershey kisses for whatever other kind of seasonal or that you just like. Enjoy!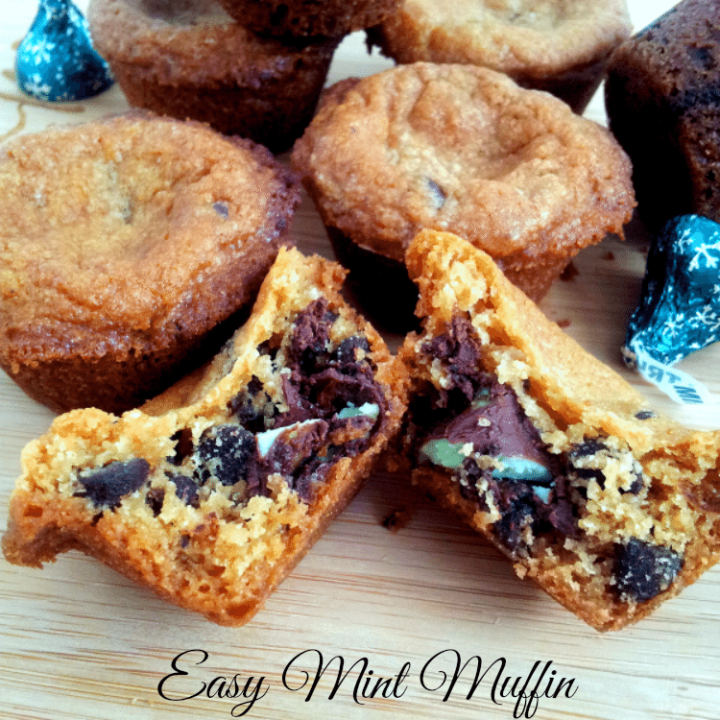 Easy Mint Muffin Cookies
Ingredients
Your favorite chocolate chip cookie dough, enough for 15-20 cookies
15-20 Mint Hershey Kisses
Instructions
Instructions
Preheat oven to 350 degrees.
Spray a mini muffin pan with cooking spray.
Take about a tablespoon of cookie dough and place a Hershey Kiss in the middle of it. Fold the sides over the dough to completely cover Hershey kiss.
Place each cookie dough piece in one of the muffin sections.
Bake for 12 to 18 minutes.
Let cool in tin for about 3 minutes, and then put cookies on a cooling rack until completely cooled.
COMMENT POLICY:
All we ask is that you be kind. We welcome differing opinions, but any comments containing personal attacks, sarcasm, etc. will be removed immediately. Keyboard warriors aren't welcome 🙂 All comments are moderated and may take time to be approved. Anything not pertaining specifically to the content of a post will be removed (including comments about ads).