Brown Bag Popcorn is a much tastier and healthier alternative to store bought microwave popcorn. Perfect when topped with coconut oil, butter, or parmesan cheese!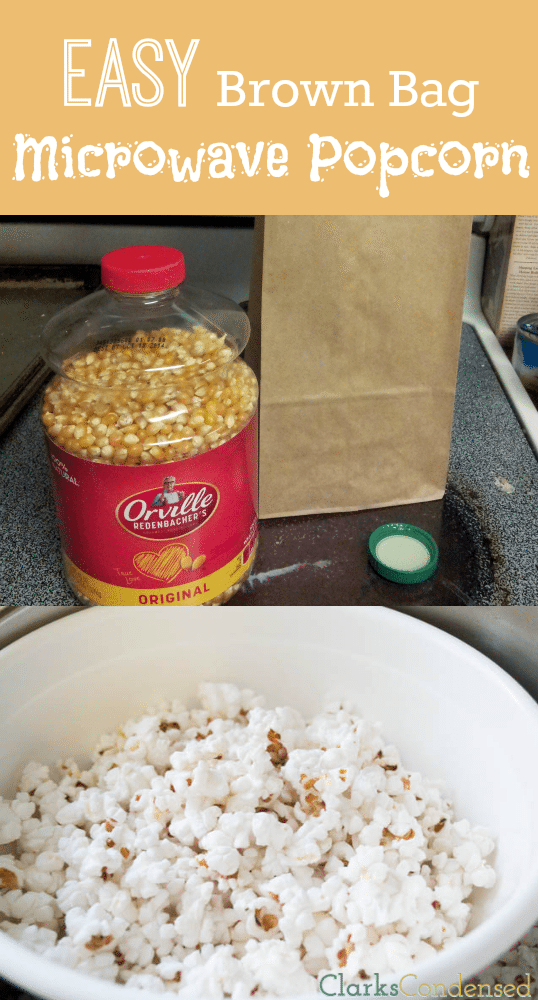 I wanted to share a delicious, and easy, snack that I've started making recently. Brown bag microwave popcorn. Basically, it's a healthier version of store bought, microwave popcorn. I always loved store bought microwave popcorn until I read that it was bad for you, and it scared me away. Stove top is always going to be best, but if you only have two minutes, this easy microwave brown bag popcorn is great!
I always like to put about 1-2 tablespoons of butter or coconut oil on my popcorn, parmesan cheese, and chili powder…however, you can top it however you want. I even like it straight out of the microwave. I think it tastes far better than the store bought kind, it's a low calorie snack (as long as you aren't slathering it in butter!)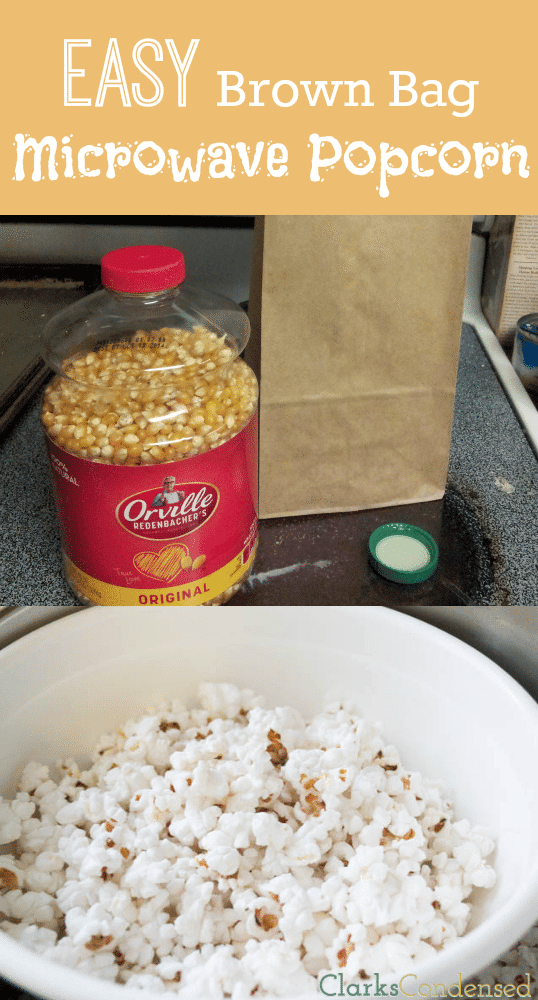 Easy Brown Bag Popcorn
Yield: 5
Prep Time: 1 minute
Cook Time: 3 minutes
Total Time: 3 minutes
Make easy and toxic free popcorn with this easy brown bag popcorn recipe!
Ingredients
1/4 cup popcorn kernels
2 tablespoons oil
1 teaspoon salt
Brown Paper bag
Instructions
Place kernels, oil, and salt into brown paper bag.
Fold the bag down three times. Secure with staple if you want.
Gently shake the bag so kernels get coated.
Microwave for 2 to 2 and a half minutes (start with two and if it's still popping a lot, add a little more time.
Serve!
Nutrition Information:
Yield: 5
Serving Size: 1
Amount Per Serving:
Calories: 52
Total Fat: 6g
Saturated Fat: 0g
Trans Fat: 0g
Unsaturated Fat: 5g
Cholesterol: 0mg
Sodium: 426mg
Carbohydrates: 0g
Fiber: 0g
Sugar: 0g
Protein: 0g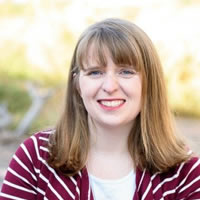 Katie is a Colorado-native, BYU graduated, and most importantly, wife to one and mother to three beautiful boys. She is passionate about sharing her experiences with others – especially about pregnancy, breastfeeding, cooking, and crafts. She is an International Board Certified Lactation Consultant. She loves spending time with her family and helping others find joy in family life.