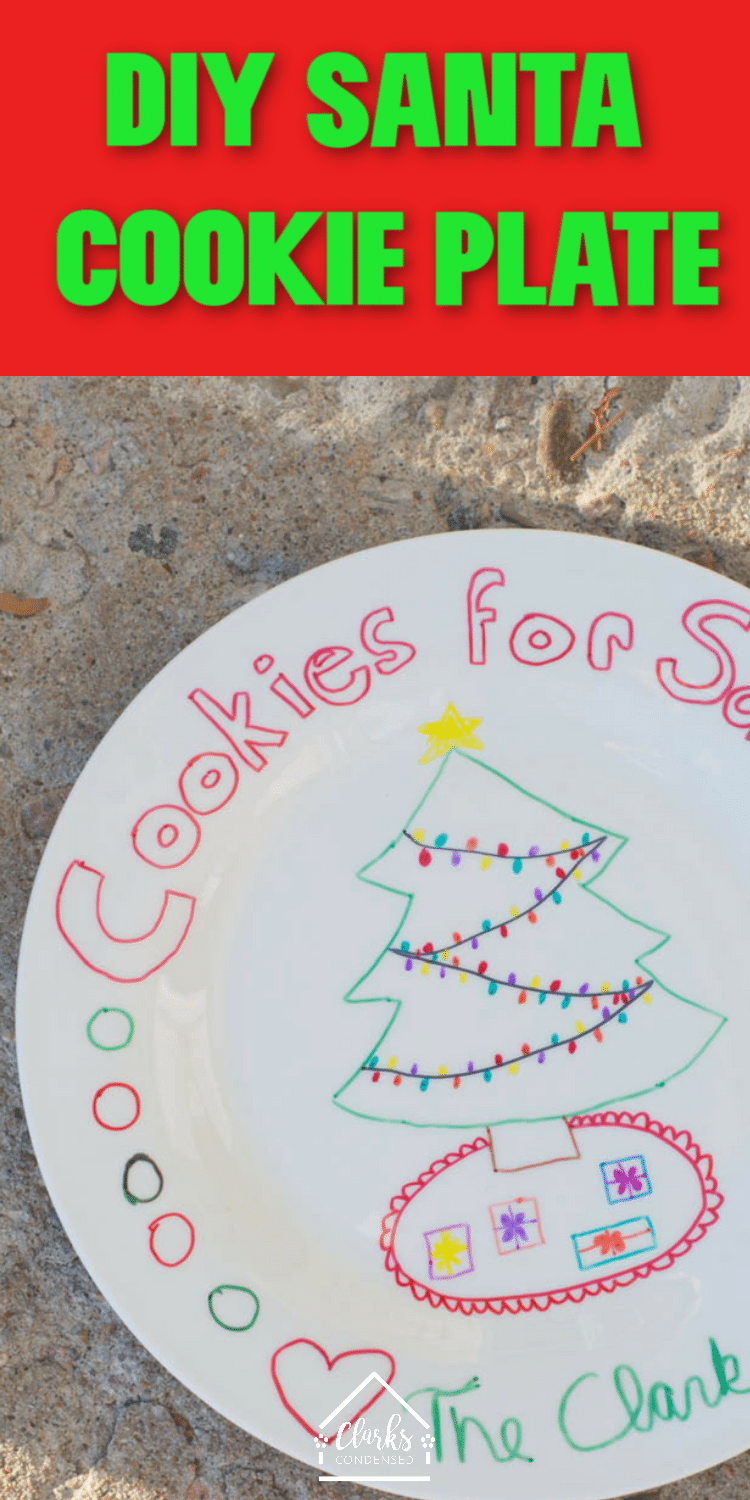 Santa Clause is coming to town, so help him feel welcome with this easy DIY Santa Cookie Plate using sharpie pens! Perfect for kids!
Our family loves pajamas.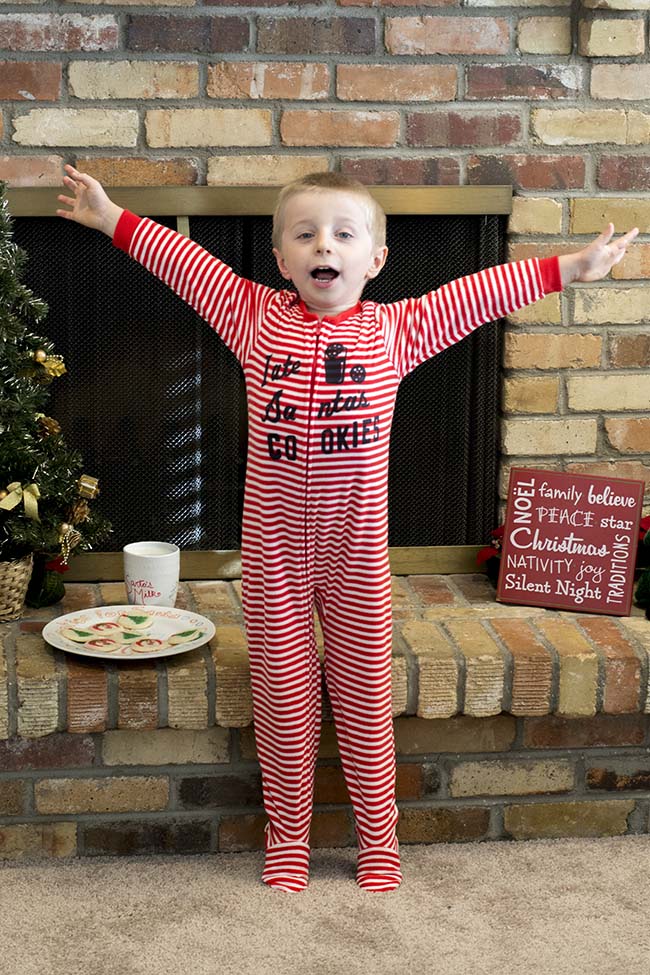 Click here to jump to tutorial
Pajamas
I've always been the type who will change in their pajamas as soon as they get home. I'll even admit to going to the store a time or two in my pajamas during my freshman year of college.
Jack seems to be following in my pajama loving path.
I think he gets more excited about a new pair of pajamas than any other kind of clothes (again, me too).
If you've read about some of our Christmas traditions, you'll know that Christmas Eve Pajamas from the elves are a BIG deal.
It's a tradition that I've brought into my own little family, and it stands to be one of my favorite traditions of all time.
So, needless to say, I put a lot of time and thought into the pajamas the boys get. I don't like to spend a ton, but I also want pajamas that will stand up to the test of time.
Enter: OshKosh B'gosh.
OshKosh has long been one of my favorite clothing stores for our kids. Their clothing lasts a long time, it's high quality, and they always are having a sale.
For instance, when we went in a few weeks ago, EVERYTHING was 50% off. It was pretty amazing. Jack has been needing some new clothes, so we definitely took advantage of it (but in the off chance they aren't having a sale, make sure to use these codes – Online: OKBG3223 and Retail 036108 – find a store near you here).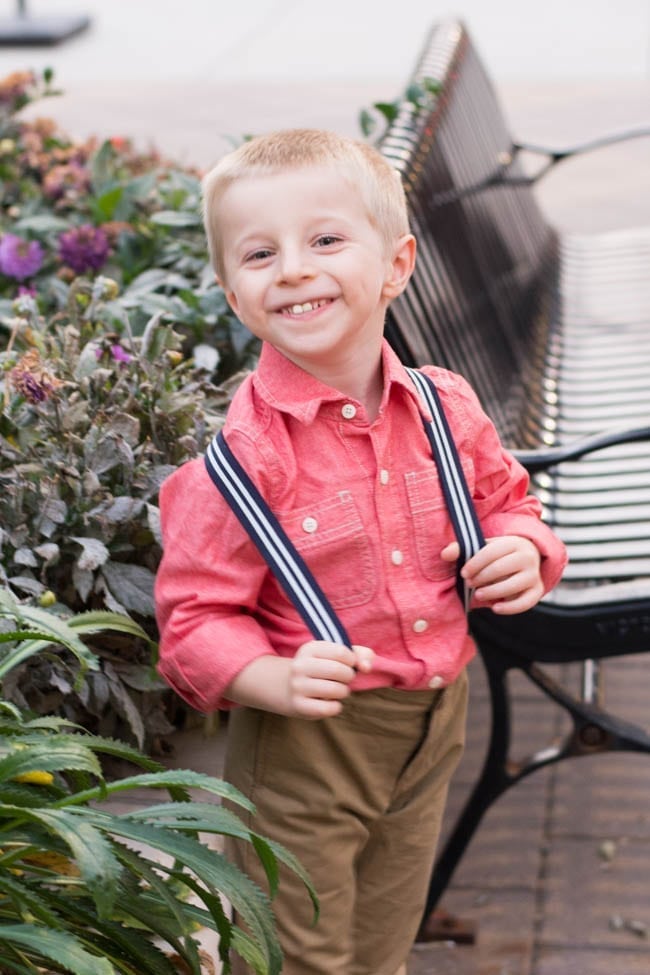 I let Jack pick out some pajamas, and I was a little surprised when he went for these classic red footie pajamas. However, I thought they were totally adorable, so I went with it! They are perfect for the holiday season – simple but festive.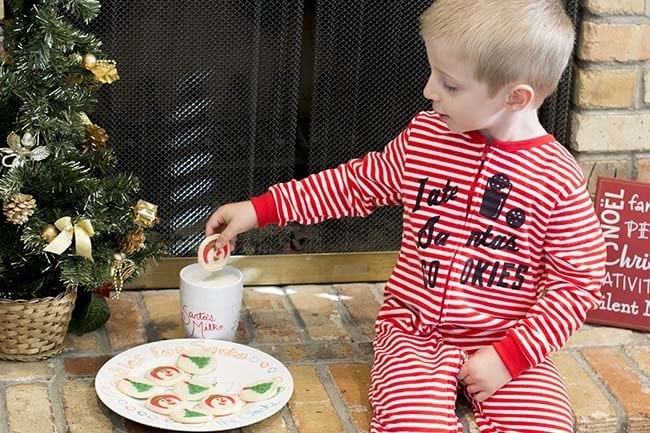 We also decided to buy him a new Christmas outfit since the prices were so good. Christmas is on a Sunday this year, so I wanted to make sure he had something extra dapper for church! Jack fell in love with this sweater (not even exaggerating), and he was totally devastated when we thought they only had sizes larger than he needed. Fortunately, we had a great sales person who checked in the back and found it – Jack was elated!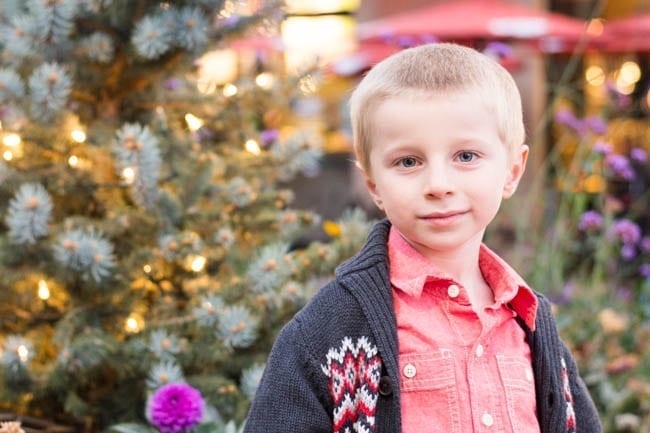 Santa Clause
Obviously, right before we go to bed on Christmas, we put out a plate of cookies for Santa…and since Jack's pajamas had to do with cookies, I thought it would be fun to make a special cookie plate for Santa.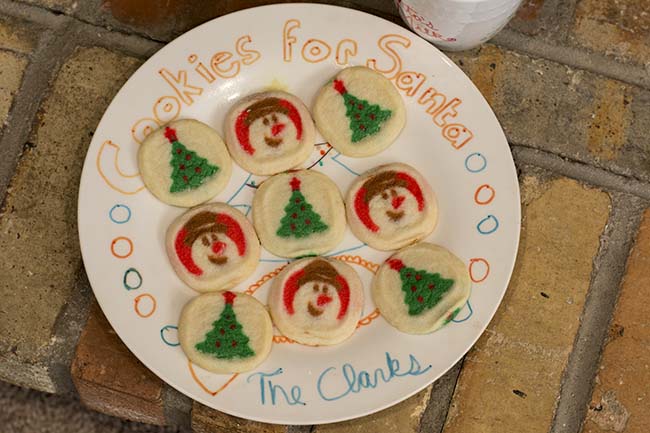 I had one of these growing up, and I always loved picking out the best treats for Santa before bedtime. So I thought it would be fun to make one with Jack.
Sharpie Pens
I decided to use Sharpies to make it, but, as you can see, the colors faded a little bit. However, I did some research and more testing, and I've found that if you follow a few specific steps, this won't happen.
First off, make sure you use oil-based Sharpies. These will work better and resist water.
Then, use a clear glaze gloss finish. I did this with my first attempt, and it does help prevent fading with washing.
Finally, the key to keeping vibrant colors is baking the plates long and slow – 250 degrees for 2 hours.
So, if you are like us and want a fun and easy Christmas cookie plate, I hope this tutorial will be fun for you and your family! Just make sure your kiddos don't eat all the cookies first!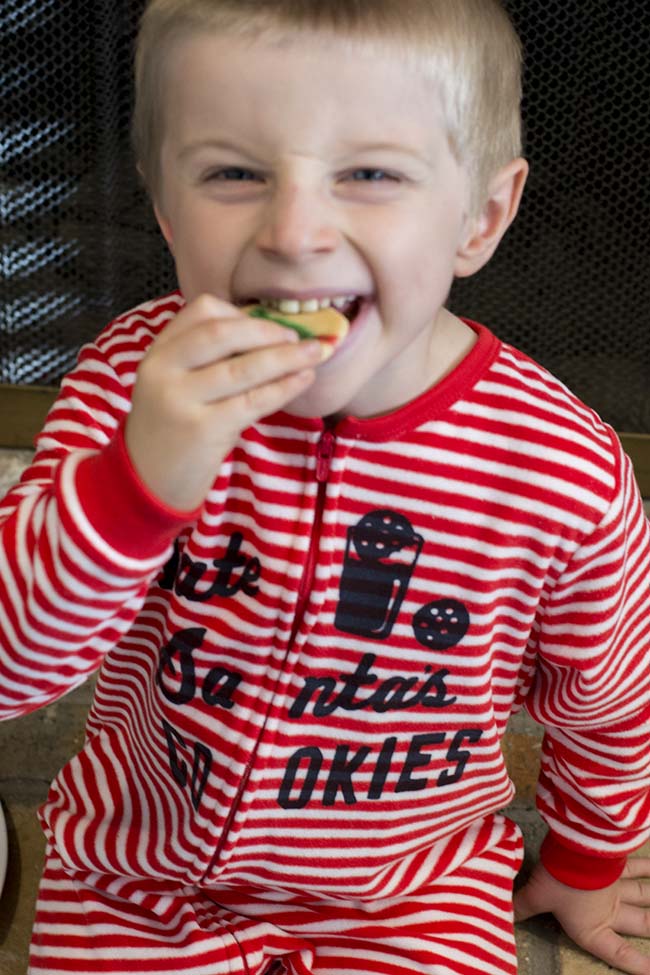 Check out these great FREE Christmas eBooks!
Materials: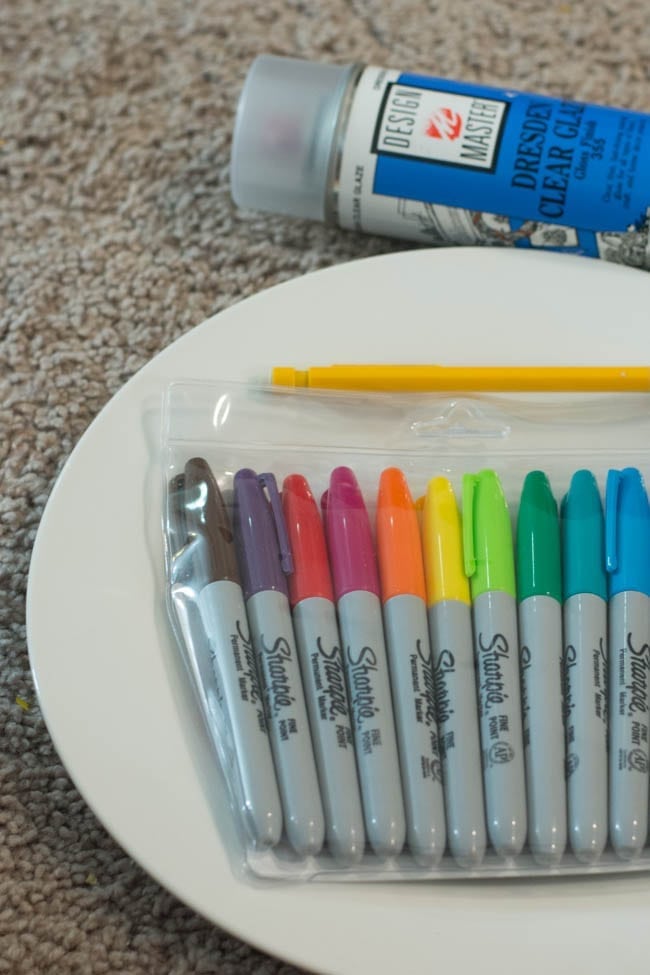 White Dollar Tree Plate (and matching white mug)
Sharpies (oil based is recommended)
Clear Glaze Gloss Finish
Christmas Crafts
Instructions:
Step One:
Make sure plate is clean and free of dust – use rubbing alcohol if necessary.
Step Two: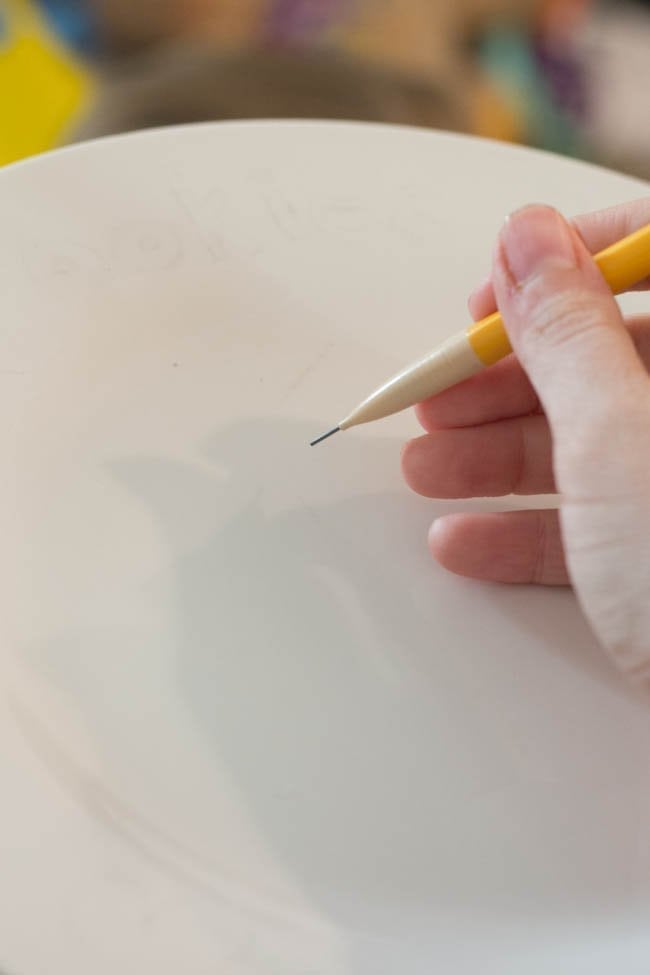 Draw out your design on the plate using a pencil.
Step Three: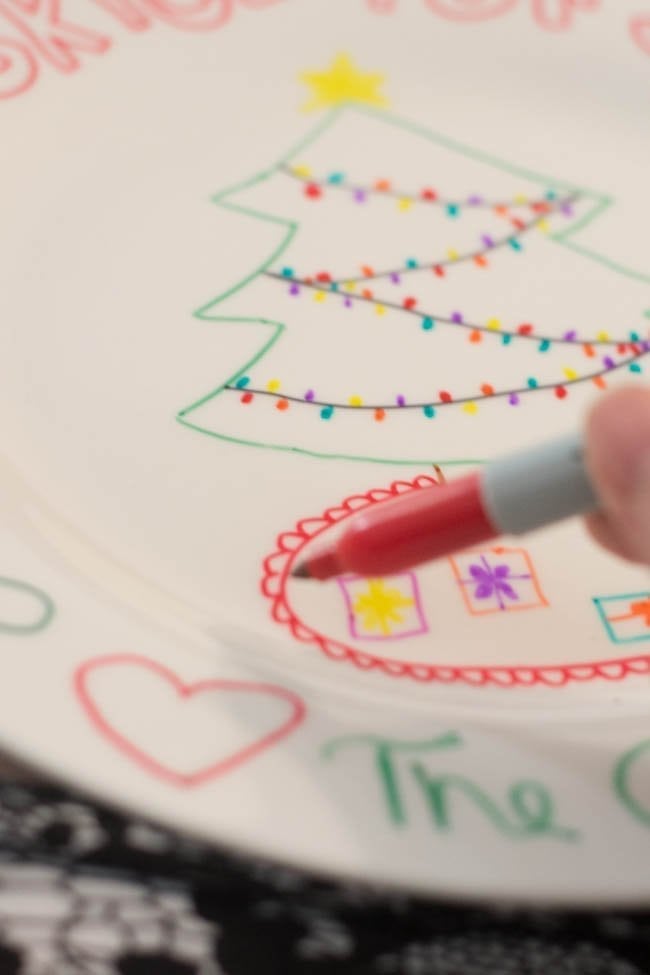 Draw over the pencil with your sharpies.
Step Four:
Bake at 350 for about 30 minutes. Colors may change in brightness.