Santa Claus is coming to town, so help him feel welcome with this easy DIY Santa Cookie Plate using sharpie pens! Perfect for kids!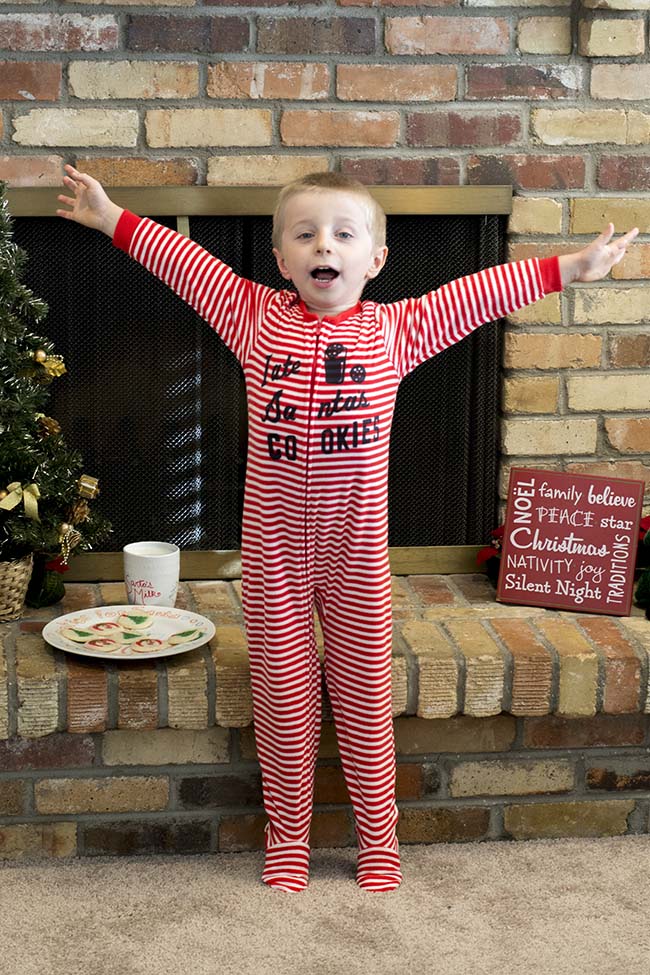 Cookie Plates for Santa
Our family loves pajamas.
Obviously, right before we go to bed on Christmas, we put out a plate of cookies for Santa…and since Jack's pajamas had to do with cookies, I thought it would be fun to make a special cookie plate for Santa.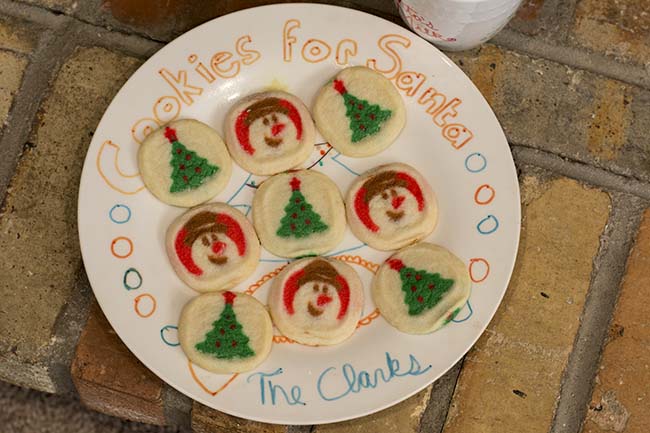 I had one of these growing up, and I always loved picking out the best treats for Santa before bedtime. So I thought it would be fun to make one with Jack.
What Markers for Cookie Plate?
I decided to use Sharpies to make it, but, as you can see, the colors faded a little bit. However, I did some research and more testing, and I've found that if you follow a few specific steps, this won't happen.
First off, make sure you use oil-based Sharpies. These will work better and resist water.
How to Keep Plate from Fading
Then, use a clear glaze gloss finish. I did this with my first attempt, and it does help prevent fading with washing.
Finally, the key to keeping vibrant colors is baking the plates long and slow – 250 degrees for 2 hours.
So, if you are like us and want a fun and easy Christmas cookie plate, I hope this tutorial will be fun for you and your family! Just make sure your kiddos don't eat all the cookies first!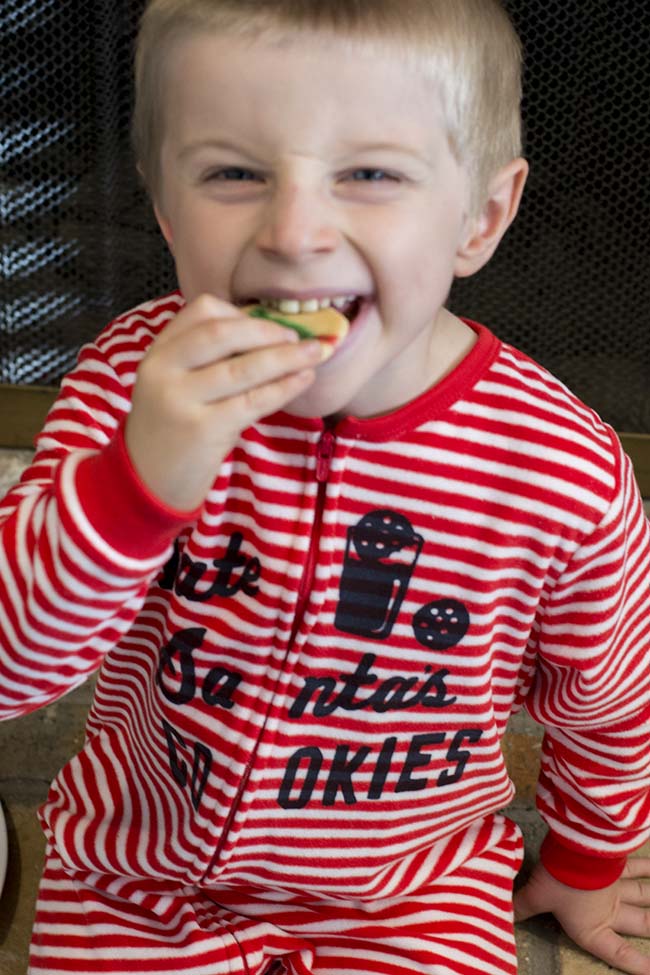 Sharpie Decorated Plate Tutorial
Materials:
White Plate and Matching Mug (I used some from The Dollar Tree)
Oil Based Sharpies or other oil based paint pens
Instructions:
Make sure the plate is clean and free of dust – use rubbing alcohol if necessary.
Draw out your design on the plate using a pencil.
Draw over the pencil with your sharpies.
After sharpie has dried, add the clear glaze gloss finish
Bake at 350 for about 30 minutes. Colors may change in brightness.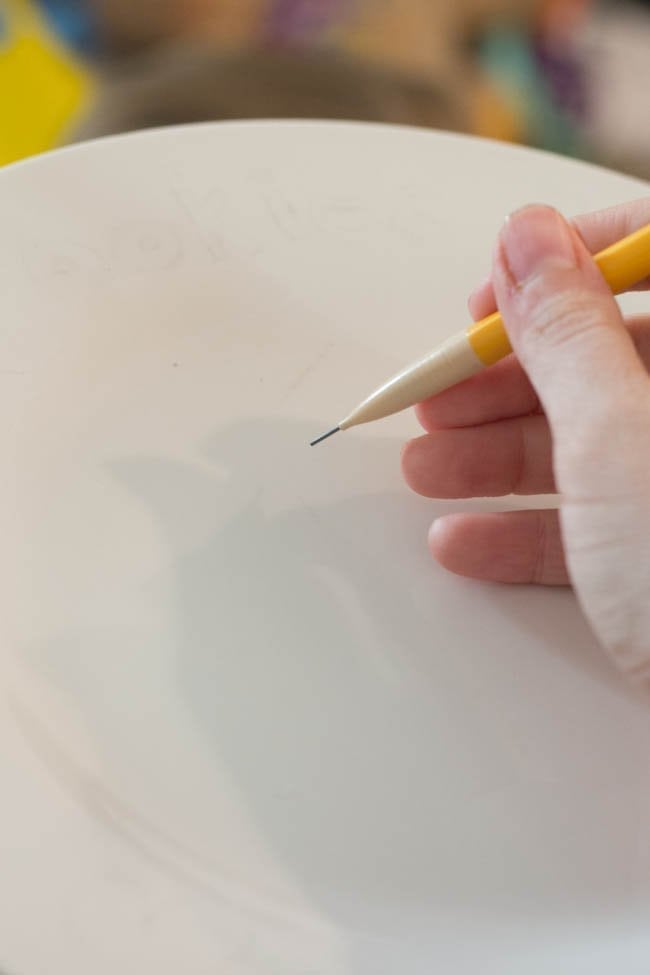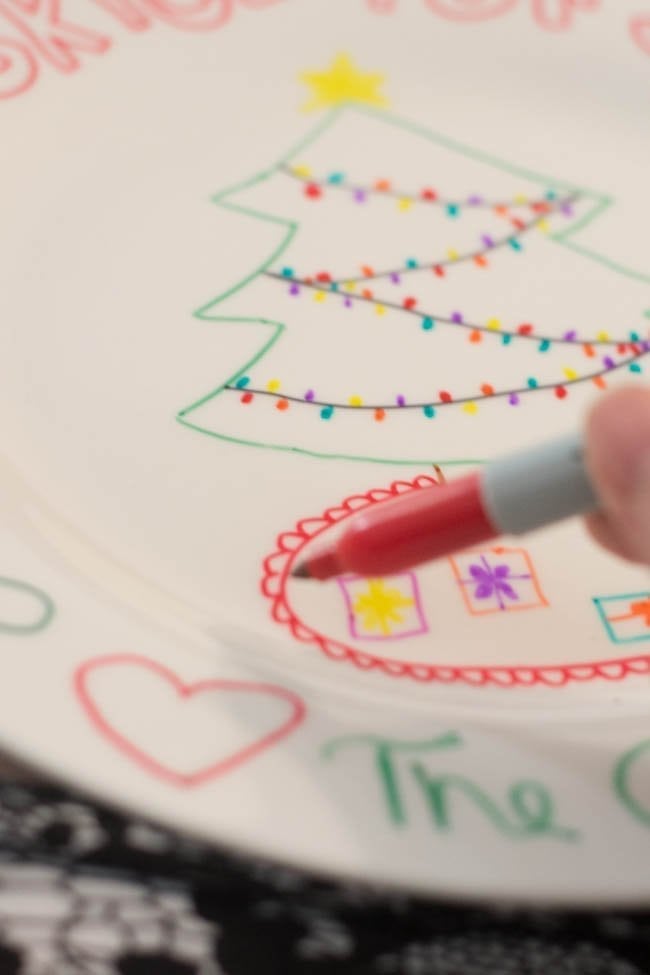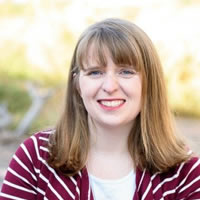 Katie is a Colorado-native, BYU graduated, and most importantly, wife to one and mother to three beautiful boys. She is passionate about sharing her experiences with others – especially about pregnancy, breastfeeding, cooking, and crafts. She is an International Board Certified Lactation Consultant. She loves spending time with her family and helping others find joy in family life.