Do you ever find yourself wanting to go to Texas Roadhouse, just for the rolls? Well, now you can make them at home with this delicious recipe that tastes just like the kind at the restaurant. If you have a lactose intolerance or dairy allergy, you can make them too — this recipe gives dairy-free alternatives for ingredients!)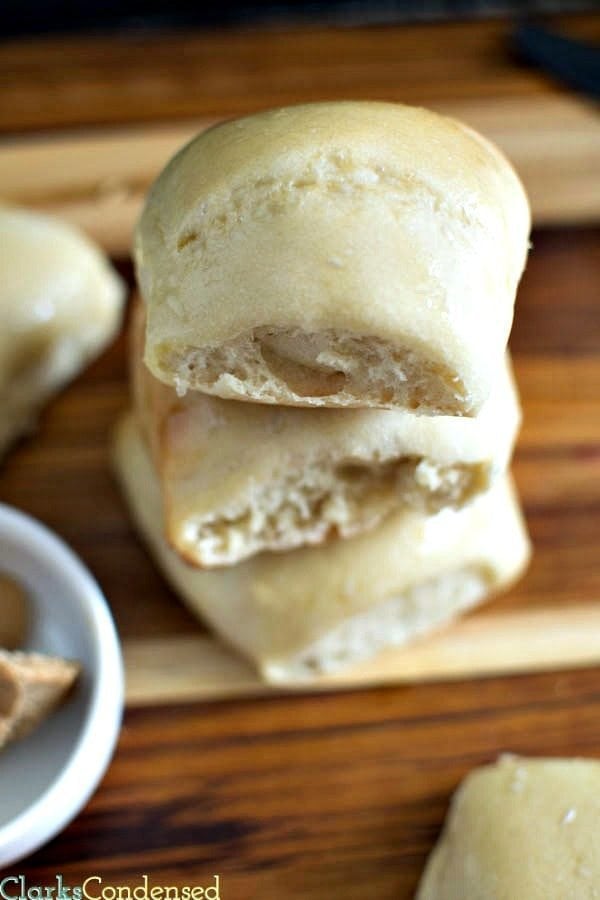 How do you feel about Texas Roadhouse? Sometimes, I really, really want to go there. Forrest and I always share a meal, we usually have a coupon for a free appetizer, and the meals come with two sides, so we feel pretty full afterward. While the food is pretty good (though sometimes it's not as good as I hope it will be), I think the main reason we go there is for rolls.
I know, it's kind of silly to go to a restaurant simply because you love the rolls…but if you've had Texas Roadhouse Rolls, you'll understand. There's just something so captivating about their warm, slightly sweet dinner rolls, especially when they are buttered up with the delicious cinnamon butter.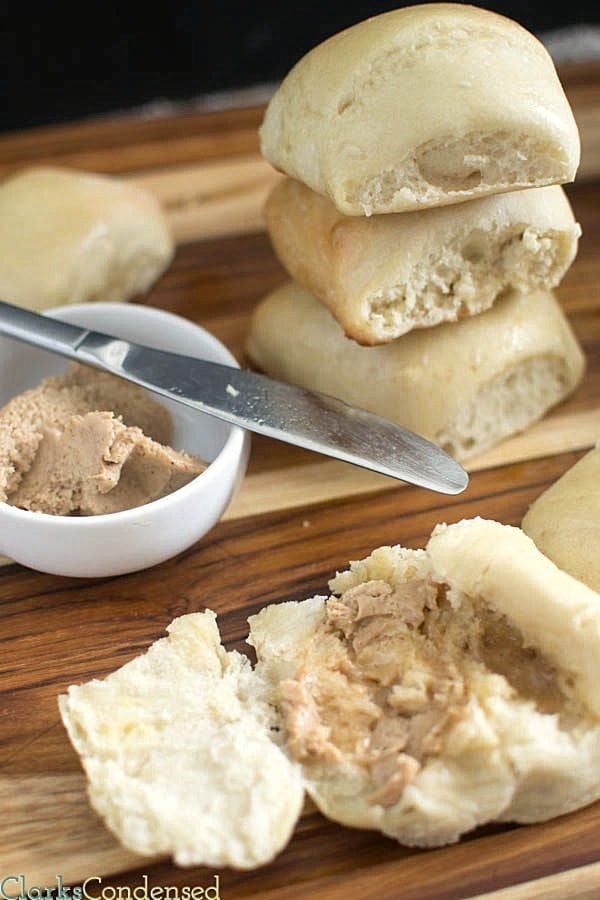 However, we obviously can't afford to go to Texas Roadhouse a ton, especially just when we're having a craving for the rolls, so I was SO excited when I came across my friend Amber's recipe for copycat Texas Roadhouse rolls. The recipe is kind of long, but they aren't really that hard to make at all.
I changed the recipe up ever so slightly, mainly to make a dairy free version. I've included those instructions, as well as the dairy instructions as well. I ended up using Chef Shammy's cinnamon butter (though Amber has a great copycat version of Texas Roadhouse cinnamon butter), even though it wasn't dairy free, just because it was delicious. However, for Jack, using Earth Balance Buttery Spread with a little bit of cinnamon worked great, too.
So definitely try these out soon. Your family and friends will thank you!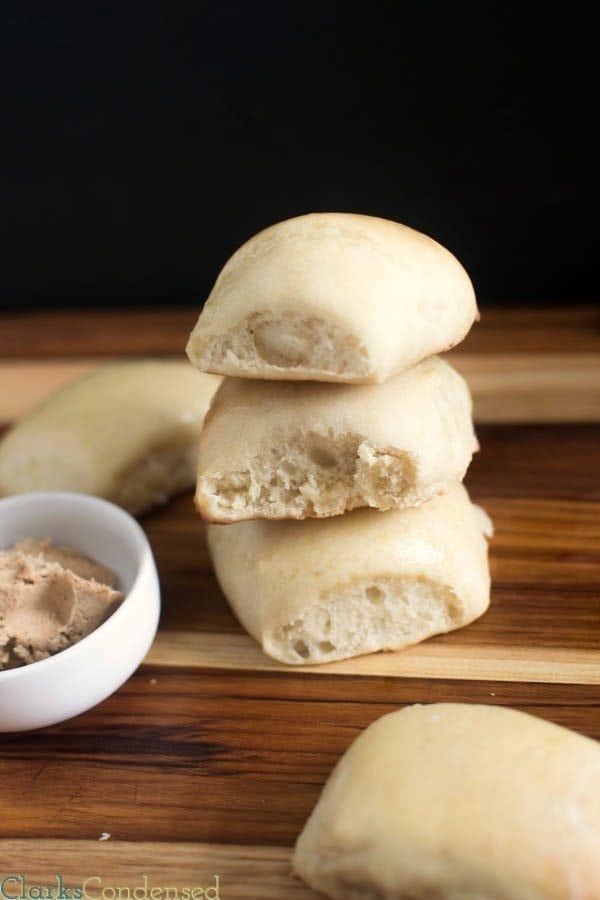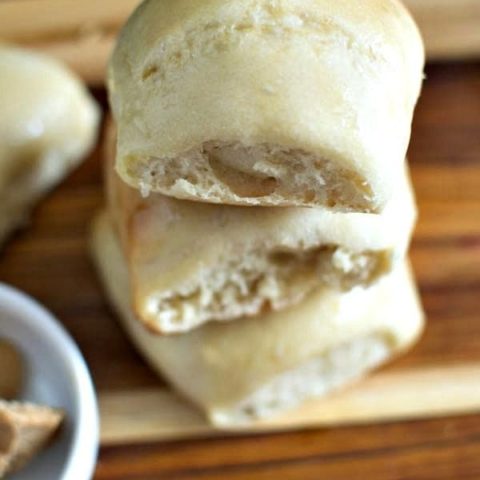 Texas Roadhouse Rolls (Dairy/Lactose Free Options)
Ingredients
2 cups almond milk, or regular milk
3 Tablespoons Earth Balance Buttery Spread, or butter
1 Tablespoon active dry yeast
1/2 cup warm water
1/2 cup sugar
1/2 cup honey
6 1/2 cups flour, up to 1/2 cup more or less, divided
2 eggs
2 tsp salt
Butter
Instructions
Bring milk to a boil. Remove from heat and cool slightly.
Mix together yeast and water and let sit about five minutes.
Add sugar, honey, 3 1/2 cups flour, and milk. Mix a few minutes.
Add butter, sugar, salt, mix well.
add additional flour, 1/2 cup at a time until the dough is firm and slightly sticky, sepeartes from side.
Knead dough about fives minutes. Place in greased bowl, cover with greased plastic wrap, let rise until doubled.
Punch down to release air. Place on a lightly floured surface and roll out to be about 1/2 in thick.
Fold dough in half so it's one inch thick. Seal together with rolling pin. Cut into 2 inch squares.
Place squares on a baking sheet, cover loosely with greased plastic. Double in size.
Bake at 350 for 15-20 minutes. brush immediately with butter.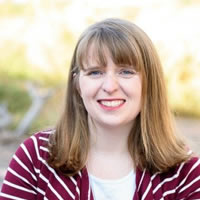 Katie is a Colorado-native, BYU graduated, and most importantly, wife to one and mother to three beautiful boys. She is passionate about sharing her experiences with others – especially about pregnancy, breastfeeding, cooking, and crafts. She is an International Board Certified Lactation Consultant. She loves spending time with her family and helping others find joy in family life.