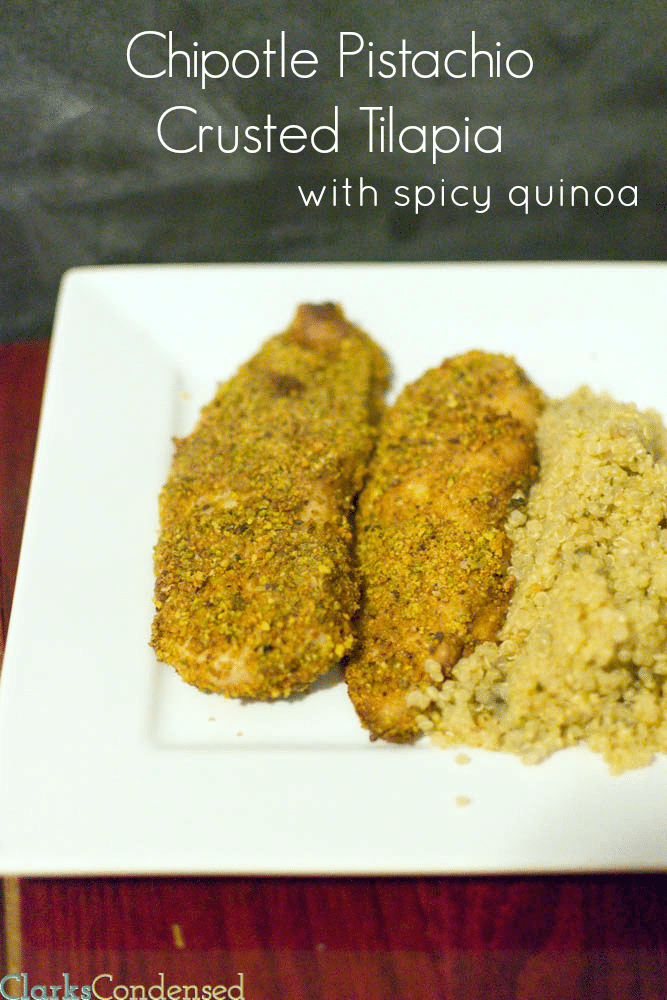 This is a sponsored post written by me on behalf of the Pistachio Health Institute.
In the spirit of Valentine's Day, I thought it would be fitting to share a recipe that will help keep you healthy (so you can be around your loved ones for a long time!) It's packed full of power foods that have healthy fats, fiber, and, most importantly, delicious flavors. It's perfect for anyone who wants the benefits of eating fish, but don't love the "fishy" taste that fish often has (haha, contradictory, right? But I definitely don't like fish if it's too fishy)
I bought some fresh tilapia from the store, and I was trying to decide what I could do to dress it up a little bit. I had a few bags of pistachios in the pantry, and one of them caught my eye — a chili lime flavor. It sounded like a great way to add some spice to the fish, yet still keeping it healthy. We paired it with some spicy, chipotle mustard, and some yummy and spicy quinoa, and it was a delicious, light, and filling meal. For those of you who are doing Weight Watchers' Points Plus program, the fish is just four points!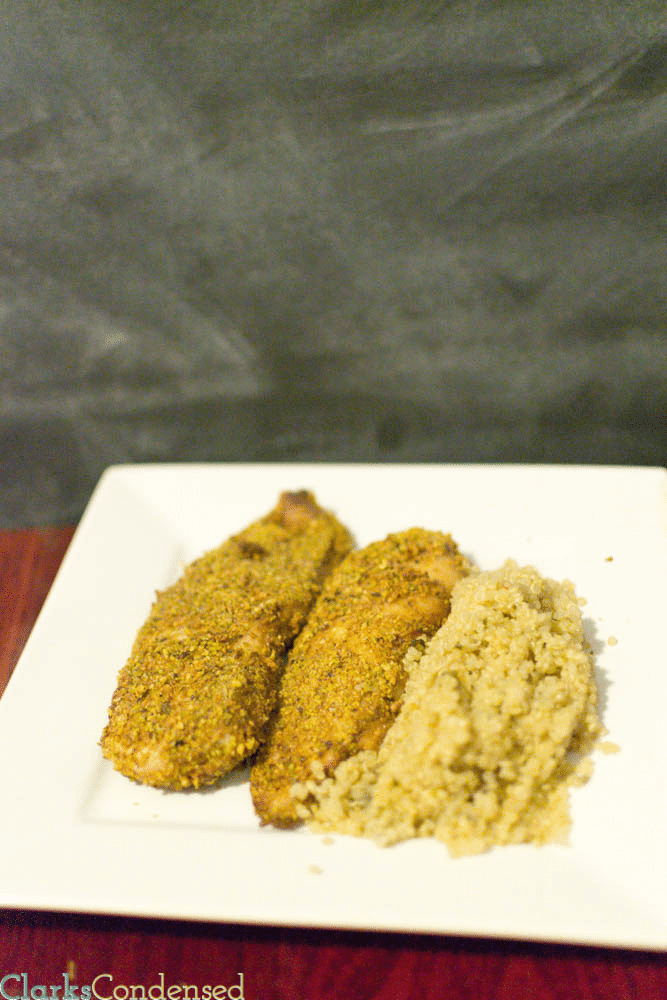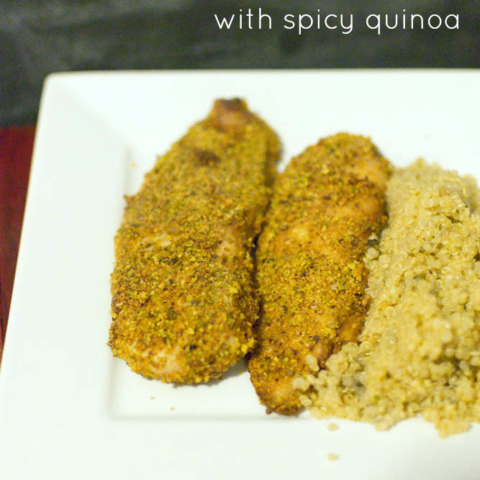 Chipotle Pistachio Crusted Tilapia (WW Points Plus Recipe)
Ingredients
5-6 Tilapia Filets
1/2 cup chili lime pistachios, de-shelled
1 teaspoon garlic
1 teaspoon cilantro
1 Tablespoon grated parmesan cheese
2 tablespoon spicy mustard, we used Market Pantry
Instructions
Preheat oven to 375.
Place pistachios in a food processor and pulse for about 10 seconds. Add in the garlic, cilantro, and parmesan cheese, and pulse until the pistachios are in tiny, tiny pieces, and everything is combined.
Place a piece of tin foil on a baking sheet.
Brush both sides of each tilapia filet with spicy mustard, and then coat in the pistachio mixture. Place on baking sheet.
Bake for about 15 minutes, or until the fish is white and flaky.
As many of you know, I've been working pretty hard this year to get healthier…and I'm happy to say that I'm actually seeing some success from my efforts, which, really, makes me even more motivated! I've been trying to eat healthier and exercise more, as well as incorporate foods that help keep me energized and fuller longer..like pistachios. Here are some interesting things I learned about pistachios from the Pistachio Health Institute:
One serving of pistachios is 49 kernals, compared to 23 almonds, 14 walnut halves, or 18 cashews. I'm all about foods that you can eat more of and not feel bad!
One serving of pistachios is 12 percent of the daily recommended value for fiber. I don't know about you, but I seriously struggle to get enough fiber in my diet!
Here are some great tips to help you be healthier this year:
I love the whole "more nuts, more benefits" principal that is discussed in this infographic — the more nuts you eat, the more benefits you get! For those of us with kids who are constantly wanting to eat (Jack is a bottomless pit…I thought I had at least a few years before that set in) nuts are a nice snack to put out and not feel bad about them taking a handful of. I also like how one of the tips in this says, "a short workout is better than no workout at all!" How true is that!?
What are you doing to get healthy and fit in 2014?
Be sure to enter the "Shine Like the Stars Sweepstakes" from the Pistachio Health Institute, for a chance to win:
(1) Valslides autographed by celebrity fitness trainer, Valerie Waters
(1) Valerie Waters workout DVD
(1) Valerie Waters workout instructions
(1) Pistachio Health tote bag
(1) Pistachio Health nut container
(3) 8 oz. bags of pistachios
(1) $100 VISA Gift Card
To enter, you must "Like" the Pistachio Health Institute Facebook page and enter their name, address and contact information here: https://bit.ly/1ccjp8i.
Participants may enter once a day for the duration of the Sweepstakes. The Sweepstakes will end at 3:00 p.m. PDT on Friday, February 14, 2014.
This is a sponsored post written by me on behalf of the Pistachio Health Institute.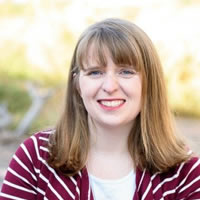 Katie is a Colorado-native, BYU graduated, and most importantly, wife to one and mother to three beautiful boys. She is passionate about sharing her experiences with others – especially about pregnancy, breastfeeding, cooking, and crafts. She is an International Board Certified Lactation Consultant. She loves spending time with her family and helping others find joy in family life.