Ready for some soft, buttery, and flaky biscuits? This buttery baking powder biscuit recipe is super easy and perfect for dipping in soup or topping with honey. Yum!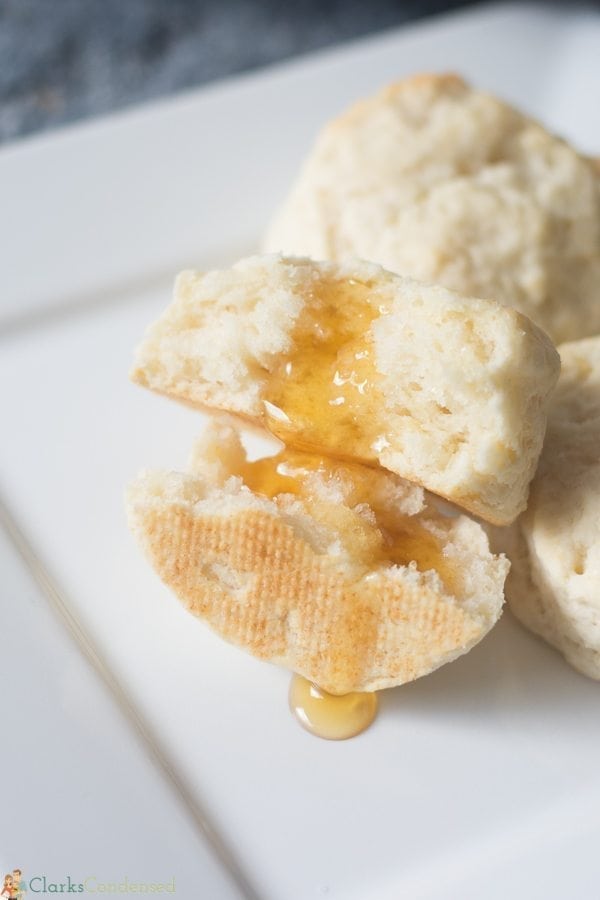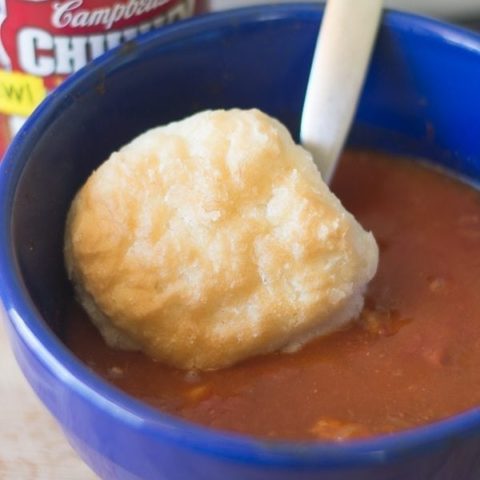 Buttery Baking Powder Biscuits
Ingredients
2 cups all-purpose flour
1 tablespoon sugar
3 teaspoons baking powder
1 teaspoon salt
1/2 cup butter, softened
3/4 cup buttermilk
Extra butter and salt
Instructions
Pre-heat oven to 450°F
In large bowl, mix flour, sugar, baking powder and salt.
Cut in the butter using two knives or a pastry blender until the mixture is crumbly.
Stir in milk until dough until dough is soft and sticky.
On lightly floured surface, knead dough about 10 times.
Roll or pat dough 1/2 inch thick.
Cut biscuits out with a lightly floured biscuit cutter.
Place biscuits on a lightly greased baking sheet about 1-2 inches apart.
Brush tops with butter and generously sprinkle salt.
Bake until golden brown (about 10-12 minutes.)
Brush again with butter and serve immediately with butter or honey!
Let's just pretend for a moment it's not nearly 90 degrees outside on September 16th.
Pretending? Good, me too. Because now I can justify all the soup I've been making and eating as of late! It has been a long, hot summer, and I'm just ready for cooler temps, warm soups, and delicious breads. I know that you can technically make these foods year round…but really, who wants to have a heaping bowl of soup during the summer? Not me – that's for certain.
Still, even though it's still feeling a bit like summer outside, I've decided to start having more soup…just because I'm convinced it will bring fall weather a little faster. I know, I'm kind of crazy.
Even though I love making homemade soup, sometimes it's just as good to grab a can of soup and heat it up in the microwave! We are big fans of Campbell's ChunkyTM soups because of their hearty ingredients and great flavor. It tastes just about as good as a homemade soup…just made in a fraction of the time. There are so many  delicious Campbell's recipes, and this biscuit is a great one to add to any of them!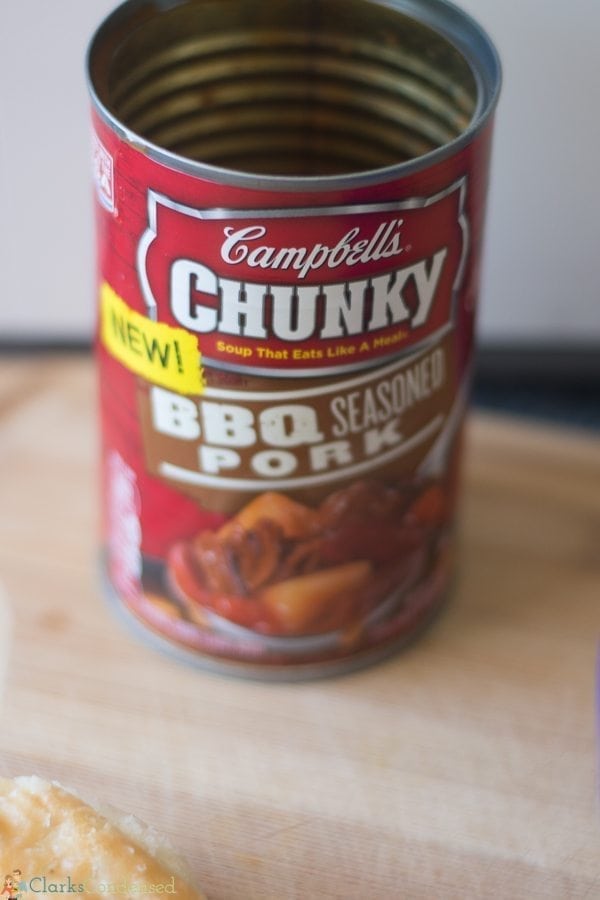 I don't think a bowl of soup is really complete with some kind of bread to dip in it. So, even when I make just a bowl of soup in the microwave, I'm always tempted to make some homemade bread to go with it – like these buttery baking powder biscuits. They are so easy!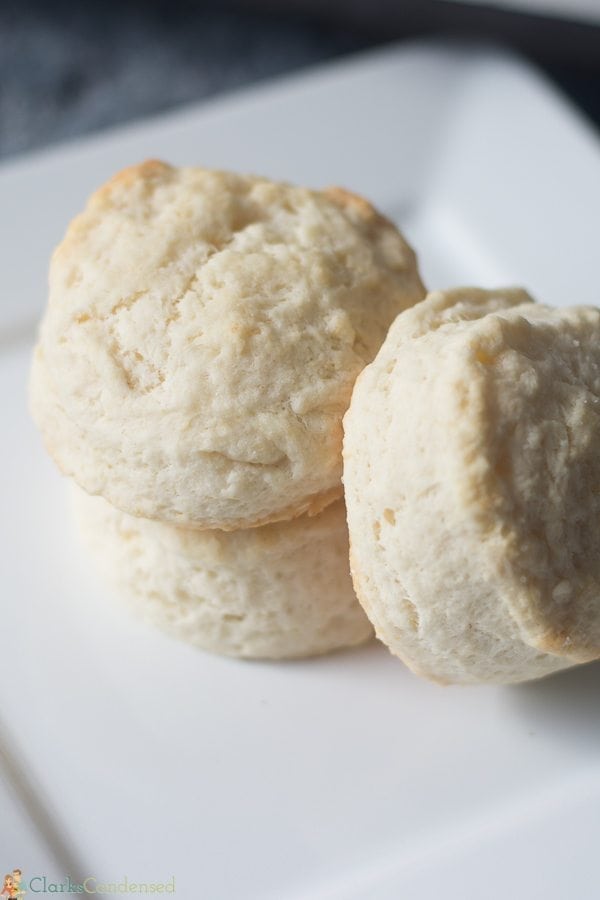 Biscuits are actually something I always have trouble making, so when I finally perfected this recipe…I was SO excited. Instead of turning out like flat little pieces of bread, they were tall, fluffy, and oh-so-buttery. Perfect for dipping in soup (or, quite honestly, just putting in a big bowl of soup and eating it that way.) They are also fantastic covered in honey!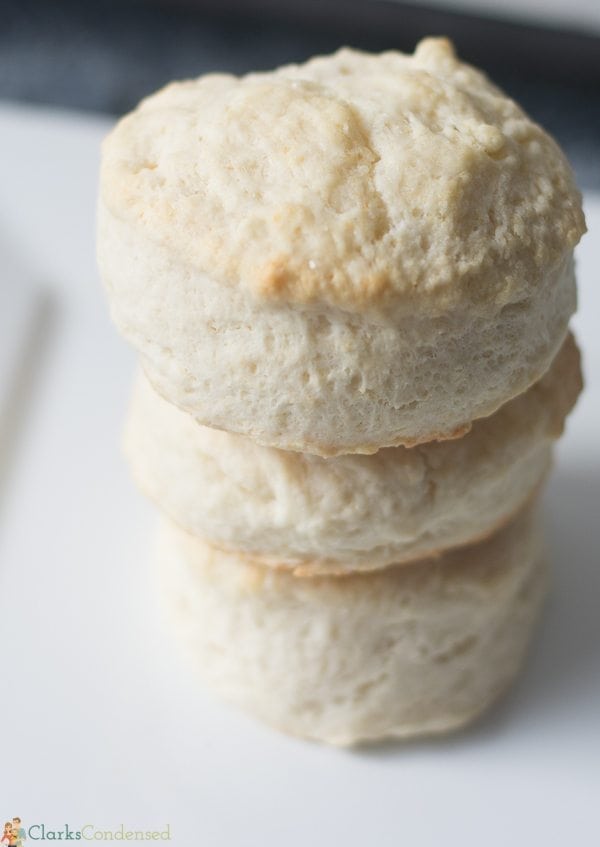 I recently made these biscuits to pair with a big bowl of @CampbellsChunky BBQ Seasoned Pork soup, and they went together so well. Jack and I shared a bowl with one of the biscuits for lunch, and I think he ate more than I did. It was just one of those feel-good meals with a lot of flavor.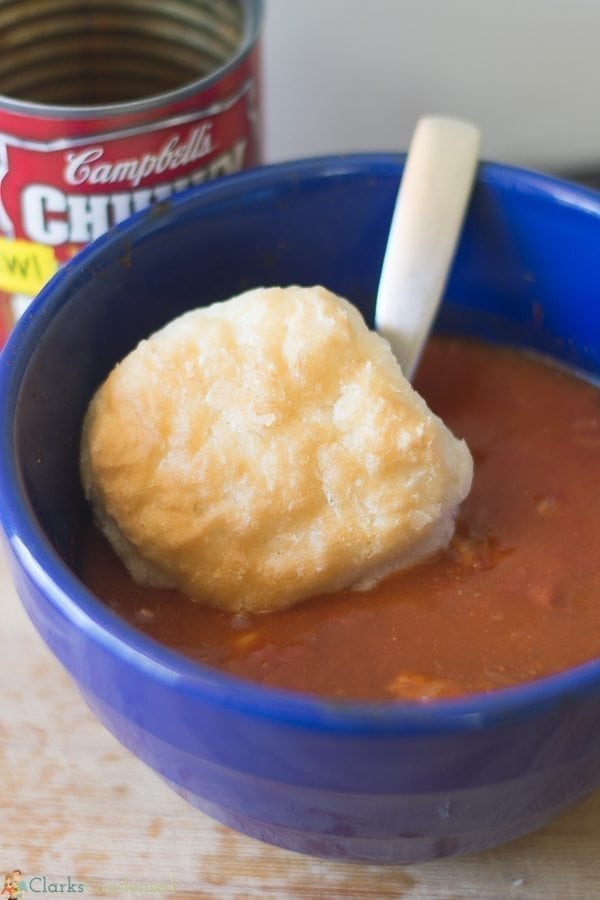 And in case you need some delicious soup recipe ideas, be sure to check out this round-up of savory soup recipes. Lots of delicious ideas!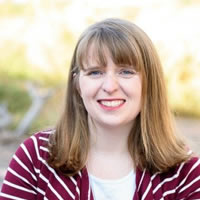 Katie is a Colorado-native, BYU graduated, and most importantly, wife to one and mother to three beautiful boys. She is passionate about sharing her experiences with others – especially about pregnancy, breastfeeding, cooking, and crafts. She is an International Board Certified Lactation Consultant. She loves spending time with her family and helping others find joy in family life.