When it comes to making paper flowers with your Cricut machine, the right paper is necessary! In this article, we will be sharing the best five papers for Cricut flowers to help you get the perfect finish every time.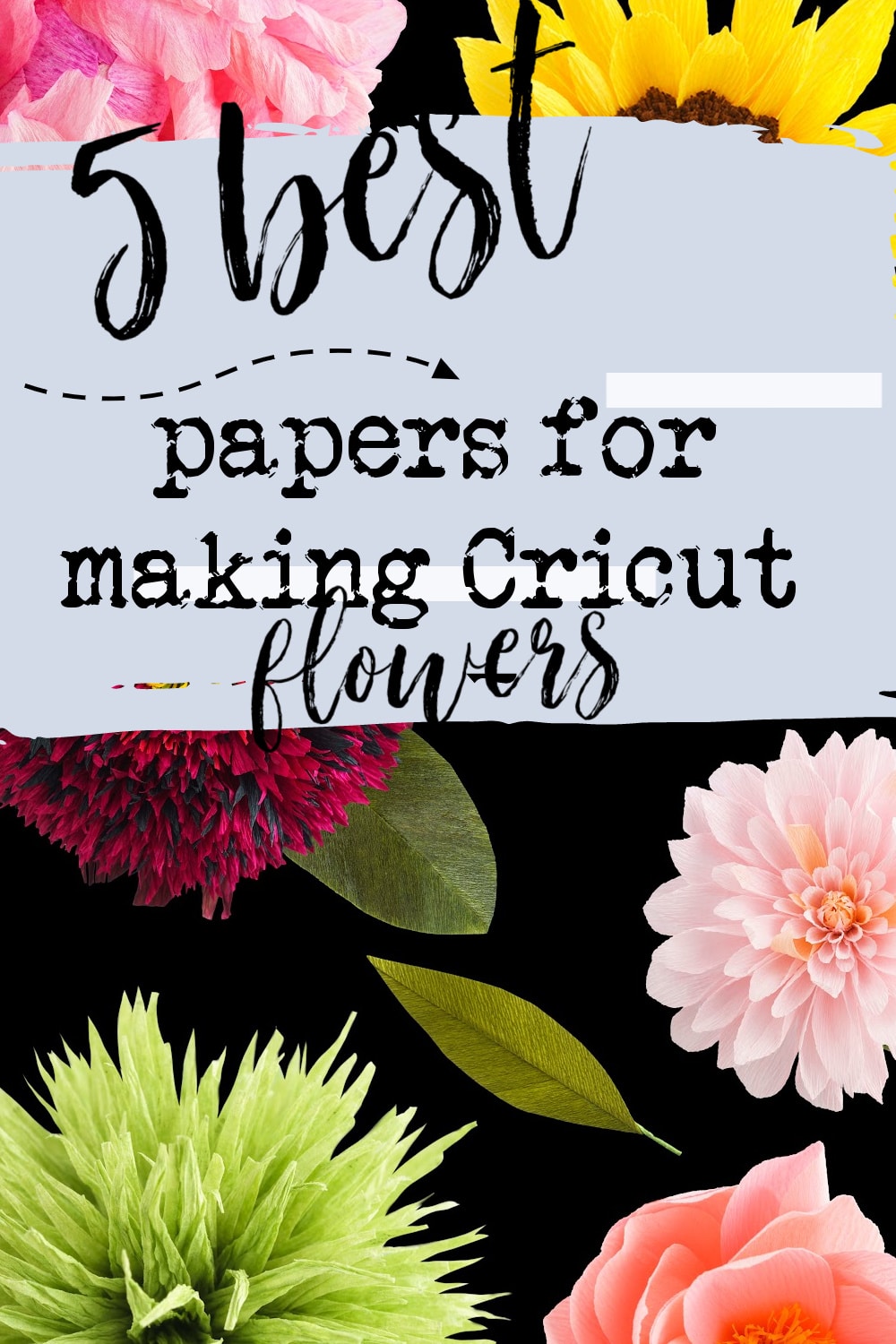 Cricut machines have revolutionized the world of crafting, making it easier for people to create personalized designs with precision and speed.
One of the most popular projects for Cricut users is creating intricate and beautiful paper flowers. However, not all paper is created equal, and using the wrong kind can result in frustration and disappointment.
In this article, we will explore the best paper for Cricut flowers and discuss the different brands available.
Bottom Line: Choosing a medium-weight cardstock-like paper is going to be a good way to go, regardless of the brand you choose. We recommend looking for a weight of 65 lb. This is going to give you paper that's sturdy, yet not overly thick – which is just what you want when it comes to making Cricut paper flowers.
With that said, here are a few different brands of pretty and high-quality paper that make for beautiful and sturdy paper flowers.
This is a great brand with strong reviews from other 8,000 people on Amazon. They offer a ton of different colors in the 12×12 size. The starter pack that we linked to has 72 sheets with 18 different colors – perfect for making a ton of flowers! It's known for scoring, folding, and cutting easily.
Lia Griffith is a well-known name in the world of crafting, and her frosted paper is a popular choice for Cricut users who want to create realistic-looking flowers. This paper has a subtle shimmer and a smooth texture that makes it easy to work with. It is also durable and can withstand multiple layers of cutting and shaping without tearing or ripping.
Metallic paper is a popular choice for adding a touch of glamour to paper flowers, and Bargain Paradise is one of most popular options. This paper has a metallic finish on both sides, which means you can use it to create flowers with a shiny, reflective appearance. These come in the 8.5×11″ size, and it is NOT cardstock – however, it is the 65 lb weight that we recommend. A great option for a fun effect!
Recollections Cardstock Paper is a popular choice for Cricut users who want to create bold, vibrant flowers. This paper is available in a wide range of colors, from bright neon hues to soft pastels, and its sturdy construction means it can hold up to even the most intricate designs. It also has a smooth texture that makes it easy to work with and a matte finish that gives it a professional look.
This is one of my personal favorites.
Astrobrights Color Paper is a great option for those who want to add a pop of color to their paper flowers. This paper is available in many vibrant colors, including neon and metallic shades, and its smooth texture makes it easy to cut and manipulate. It is also acid-free and lignin-free, which means it won't yellow or deteriorate over time.
Here are some of our favorite cardstocks to use with Cricut in case you want some different options.
When it comes to choosing the best paper for Cricut flowers, there are many factors to consider, such as texture, durability, and color. The options we have listed above are all excellent options that offer a range of textures and finishes to suit different preferences. By choosing the right paper for your project, you can create stunning, lifelike paper flowers that will add a touch of beauty to any space.
More Articles You May Enjoy: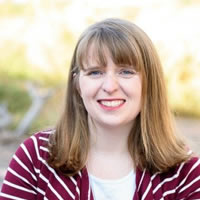 Katie is a Colorado-native, BYU graduated, and most importantly, wife to one and mother to three beautiful boys. She is passionate about sharing her experiences with others – especially about pregnancy, breastfeeding, cooking, and crafts. She is an International Board Certified Lactation Consultant. She loves spending time with her family and helping others find joy in family life.