Cricut machines are amazing for helping you create projects to personalize your home. In this post, we share some of the Best Cricut Home Decor Projects around – with tutorials on how to replicate them for your home.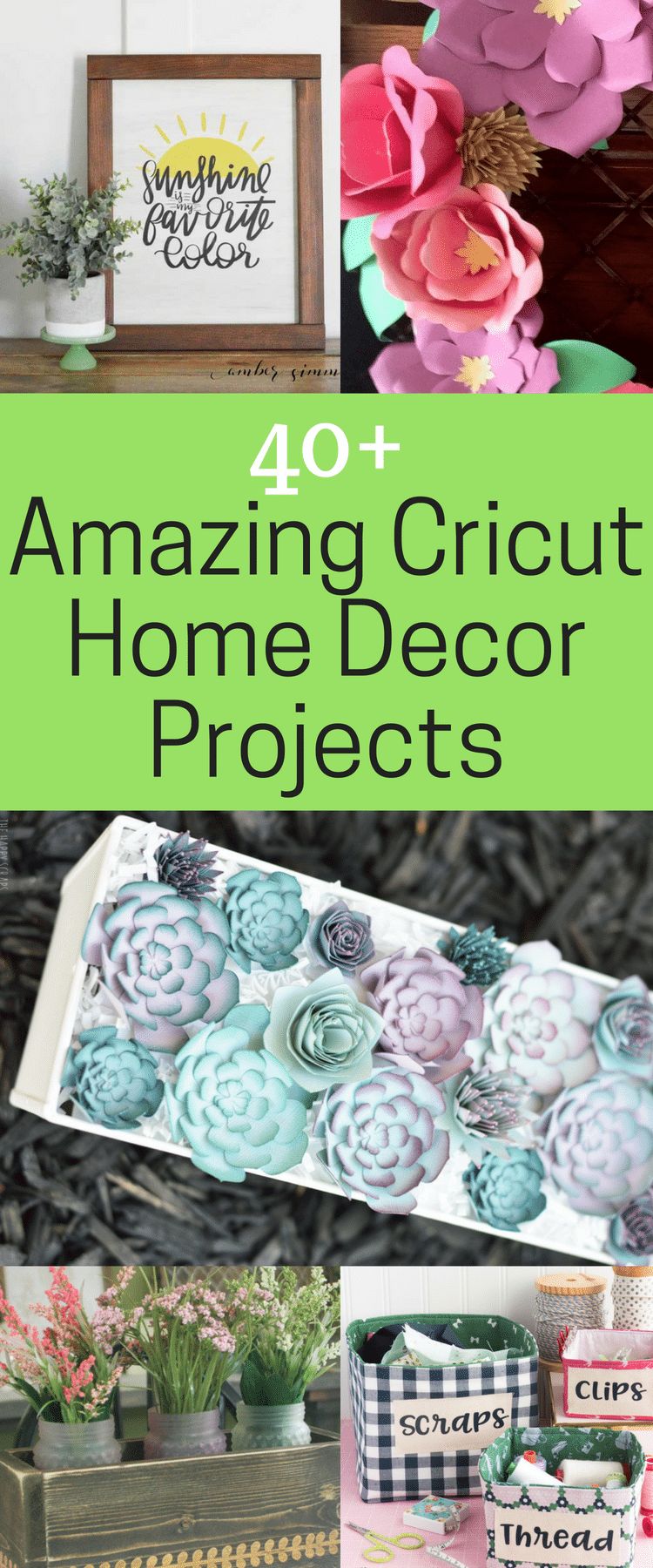 Best Cricut Home Decor Projects
Once you start using a Cricut machine, it's hard to walk into a store like Joann's again without looking at some of the home decor and proceeding to think, "I could do that at home."
Or at least that's been my experience!
There are so many amazing ways to customize your home using your Cricut machine. It's certainly more than just a
In the past, I've written about – What DIY Projects Can I Make with My Cricut? – and I focused on all of the different materials that you can create with using your Cricut. It's certainly more than just a paper and vinyl cutting machine (especially if you have the Cricut Maker!)
But today, I want to focus less on the specific materials and more on Cricut Home Decor. I know that this is something many of our readers have asked for, so I hope that this will be helpful.
Now, to be honest, I don't always make the most beautiful projects. I do my best to make things that look nice, but that doesn't always turn out well. However, I love the personal touch that DIY home decor projects give to my home. So don't let the fear of non-perfection hold you back! Here is one I did recently that I love – Easy DIY Paper Lanterns.
Here are a few different materials you can use along with your Cricut to make some amazing home decor projects:
Pillows
Tea Towels
Canvases
Picture Frames
Wreaths
Walls
Mirrors
Wooden Blocks
Glass Jars
Clocks
Fabric
Mason Jars
Pillow Cases
And that's just tipping the scale! Cricut offers a lot of really great images and cartridges that can help inspire even more creativity. Here are a few different sets to consider:
And if you are looking for something even more simple, Cricut released their Iron-on designs awhile back, and they can help you decorate your home even easier. Here are a few of my favorites:
Learn more about Iron-on Designs: How to Use Cricut Iron-on Designs
As I mentioned before, if you are itching for some new home decor, perhaps go to a craft store like JoAnn's Fabric or Hobby Lobby and see if anything inspires you.
Below you will find a variety of Cricut Home Decor Projects from other bloggers that I know. These are all beautiful ideas that you can easily recreate in your own home. Remember, if you like something, be sure to click over to the website and pin from their website.
Make sure to shop our Cricut store on Amazon for all your Cricutting needs. If you are shopping on Cricut.com, you can use the code WINTER10 for 10% off and free shipping materials and supplies on Cricut.com on orders of $50 or more.
Easy Cricut Home Décor ProjectS
Click here for more on this topic – Cricut Home Décor Ideas
Other Cricut Ideas You May Enjoy: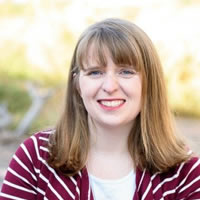 Katie is a Colorado-native, BYU graduated, and most importantly, wife to one and mother to three beautiful boys. She is passionate about sharing her experiences with others – especially about pregnancy, breastfeeding, cooking, and crafts. She is an International Board Certified Lactation Consultant. She loves spending time with her family and helping others find joy in family life.