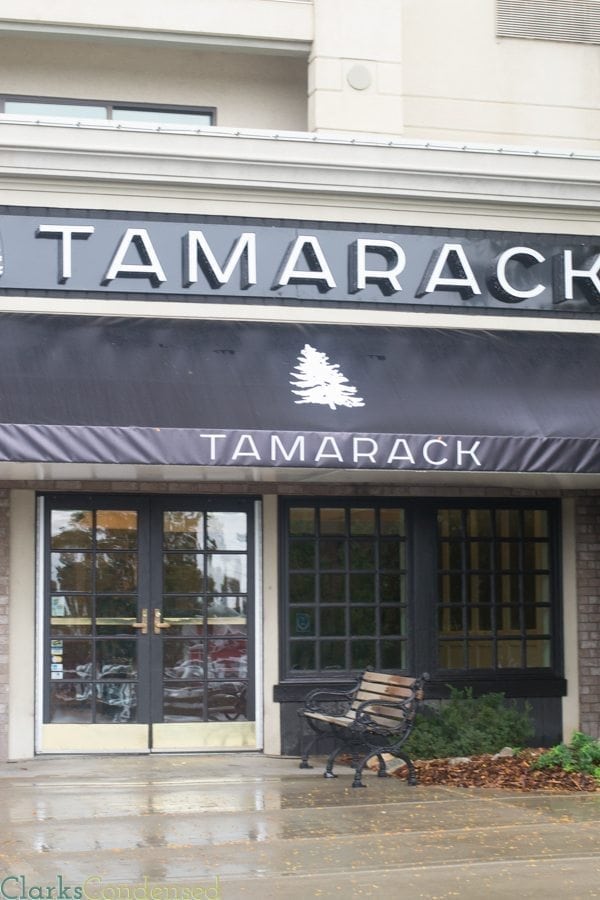 It's been awhile since we've done a review for a restaurant in Provo, but I'm really excited about this one. The Tamarack was recently opened and took over for the old Magelby's location on the corner of University Parkway and University Avenue. It's a classy steakhouse attached to a hotel, and when we were presented with the opportunity to review it, we jumped right on it. I will definitely be adding this to our list of the best restaurants in Provo!
I think the best way to describe the Tamarack is classy, yet rustic. The first thing we noticed when we walked in was a slight scent of cinnamon, which was a welcome surprise. The restaurant was very clean, and the decor was simple but pretty. Even though it was a Saturday evening, we were seated immediately, which made me think that not very many people have discovered this delicious restaurant in Provo yet.
The first thing I noticed when we sat down was that the booth we were in was spacious and wide. This may seem like a weird thing to care about, but really, sometimes booths are way too small — you can barely get both of your plates on it!
Our server was really great — very attentive and knowledgeable about the menu. I always love when the server takes time to really give recommendations and not just list of the specials of the day. We decided to start with an appetizer of coconut shrimp with a mango compote.
I'm a huge fan of coconut shrimp (and apparently our readers are too — this coconut shrimp recipe is one of our most popular!) While there were several tempting appetizers, this one looked the best to me, especially when I saw the mango chutney. I've been on a big mango kick lately.
The shrimp was warm and cooked pretty well. I was a little disappointed when I bit into my first piece and saw that it hadn't been completely deveined, but it was just a little bit, and none of the other shrimp had issues, so I shrugged it off. The coconut wasn't overpowering at all, which is good. I thought that the chutney was absolutely delicious though! It was sweet and complimented the shrimp very nicely.
They also brought out some freshly baked bread and butter.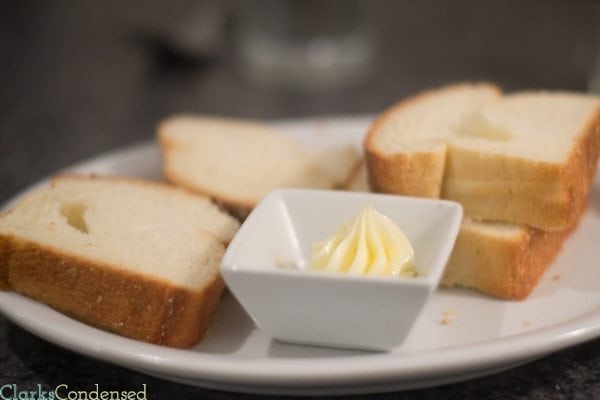 I'll admit, when I first saw the bread, I wasn't expecting much. It just looked like sliced bread to me. However, it was delicious — a slightly crusty edged, fluffy inside, and a very distinct, yummy flavor. But the star was the butter. Oh man, if there was going to be a time that I just straight up ate butter, this would have been it. I'm not sure what made it so good, but it was slightly sweet, and it just melted onto the butter. So good!
With our entrees, we were able to choose a soup or salad. When I saw that they had a baked potato soup, I knew that was what I was going to have. I always love baked potato soup, and the waiter highly recommended it. It definitely did not disappoint. It had crumbled, applewood smoked bacon, which was great, and the soup was warm and creamy. One thing I actually don't like about baked potato soup is when it's too thick, but I felt like this had a great balance. I was so sad when I ate my last spoonful. I think I would go back just for the soup!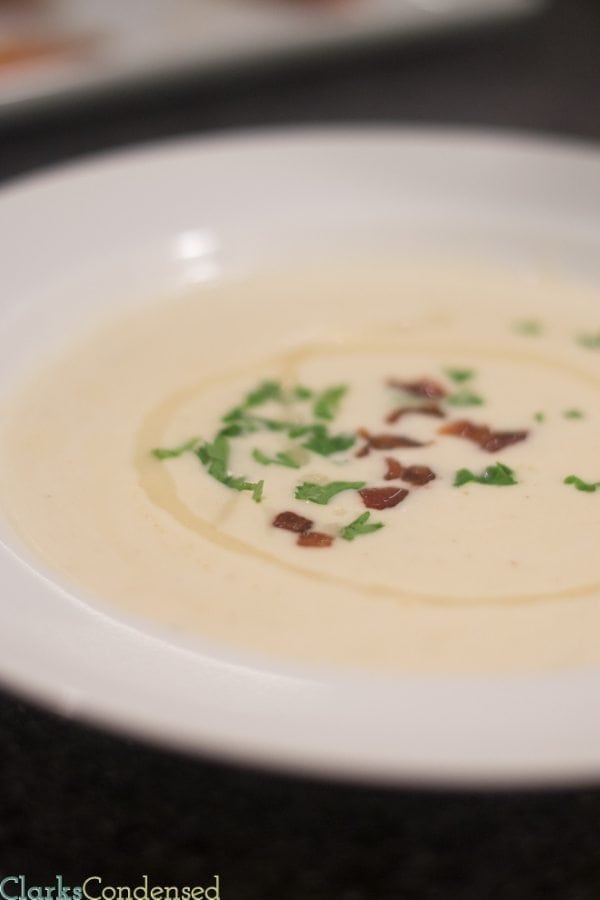 Forrest got the pumpkin soup, which is, apparently, one of their more popular soups this time of year. The waiter described it as more of a dessert soup, and I felt like that described it accurately.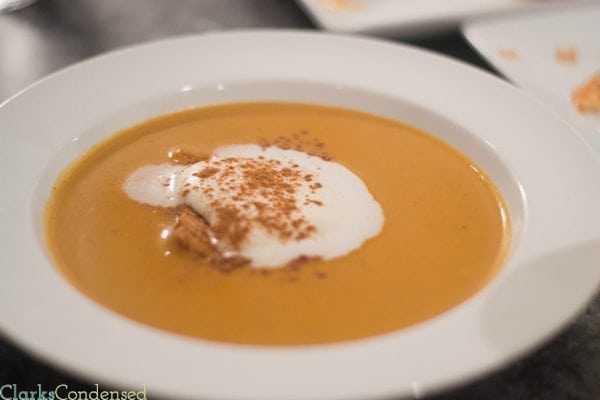 While my first initial reaction was that it was delicious, the bowl Forrest got had a slight burnt after taste to it, which was unfortunate. I think it has a lot of potential, and I would love to try it again. When we told the waiter, he was very apologetic and said he would inform the chef right away. However, Jack loved it, and even though he shouldn't have eaten it (because of the cream in it), he didn't seem to mind the after taste.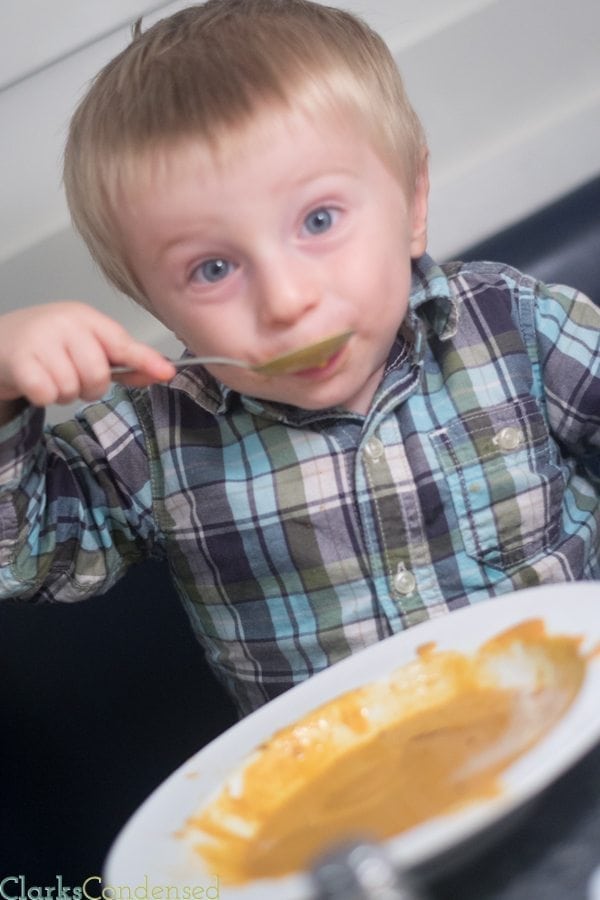 For my main entree, I got the 8 ounce NY Steak. It was topped with a raspberry demi glaze, and it was served with red smashed potatoes, carrots, and green beans.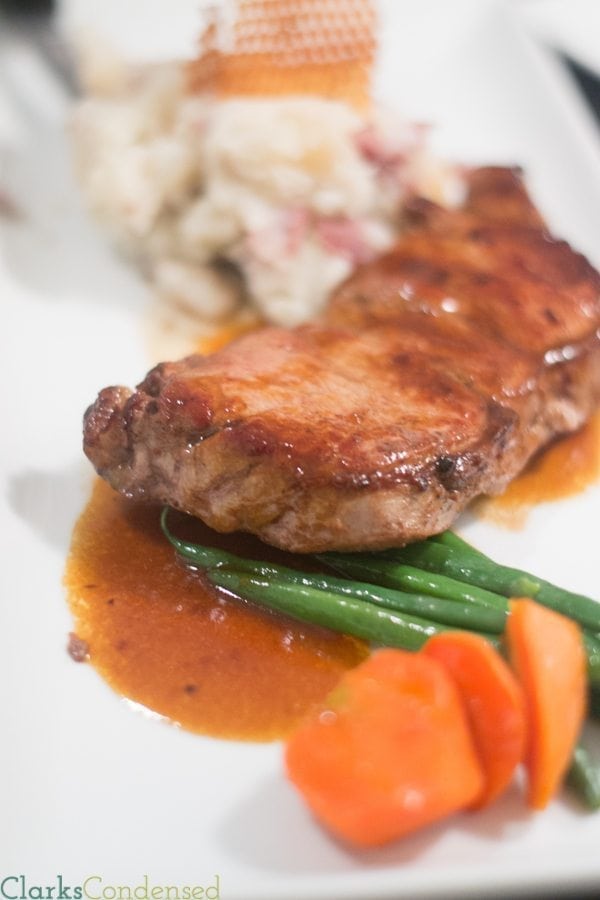 I was extremely impressed with the steak. It's very rare for me to go to a steak house and have it cooked correctly the first time. I usually have to have it sent back because it's too red. However, they did a perfect medium-well cook on it, and the flavor was fantastic. The potatoes were pretty good, but I preferred Forrest's Tamarack mashed potatoes. I loved that you could tell the carrots were actually freshly sliced and not just from a package.
Forrest decided to go for something different from a steak and ordered the Chicken Roulade. He really enjoyed it — the chicken was moist, and there was a nice, creamy sauce that went with it that he couldn't stop talking about! When I asked him to describe it, he emphatically said, "Delicious!" He's not a man of many words!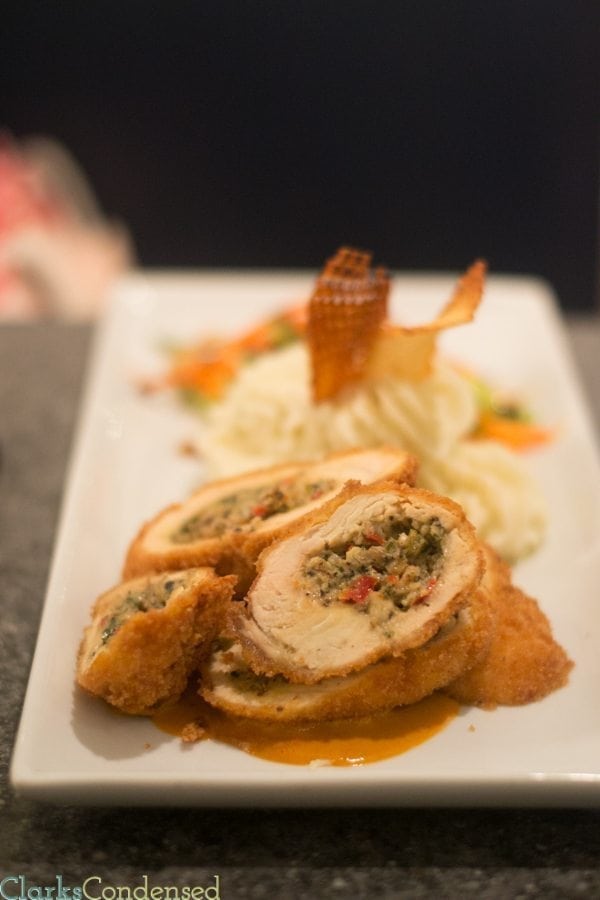 Overall, we were very impressed with the Tamarack. We felt like it was one of the nicer restaurants in Provo, and that for just opening, it has a lot of potential. The prices weren't too exorbitantly high, the food was really good, and there was excellent service. Just yesterday Forrest told me how much he enjoyed this place, and he really wants to go back soon!
Cost
3 out of 5. It's definitely a little more expensive than a typical chain restaurant in the area, but the food is very high quality, so you get what you pay for. With that said, if you are on a budget, you'll probably want to save this place for a special occasion.
Family Friendly
4 out of 5
Even though this was a fine dining restaurant, I felt like it was very family friendly. They had a great children's menu, and the atmosphere felt welcoming to families (as in, the lights weren't dimmed a ton, and it didn't seem like you had to talk in hushed tones.)
Food
4 out of 5
I would have given it for a 5 out of 5, had the soup not had that burnt after taste. But don't let that deter you, because overall, the food was very good. I think the presentation alone was great — you can tell that a lot of fines and planning goes into how they want their food to appear.
Atmosphere
5 out of 5
I loved the atmosphere. It was just warm and cozy, and it just felt like you could relax and enjoy the company of those you are with.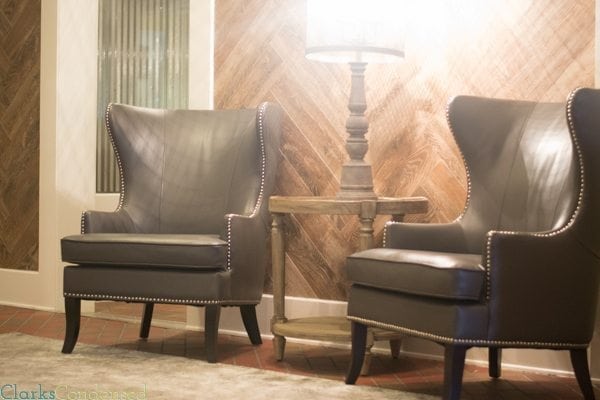 Service
5 out of 5
Overall Rating
4.5 out of 5
Enter to win one of two $50 gift cards to Tamarack!