Five Star BBQ in Orem, UT is probably the best BBQ you can get in Utah County. They have a huge menu with lots of tasty options that the whole family can enjoy.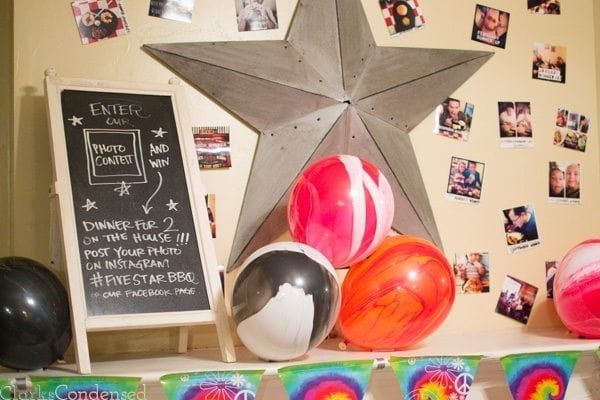 We were treated to a dinner at Five Start BBQ in exchange for a review. All opinions are 100% my own.
Forrest and I are always on the search for good BBQ here in Utah. Well, probably more Forrest than me. BBQ is a big deal for Southerner's like himself, and not just everything cuts it.
We've found a few places here and there that we've enjoyed, but we recently discovered a place in Orem that has them all beat — Five Star BBQ. It's right off of Geneva Road. We have actually driven past it several times, but I never actually noticed it, because the area it's in doesn't really yell,"Hey! Food over here!' However, I'm really grateful that we found it because we definitely will be going back soon.
Five Star BBQ has a really laid back feel about it, and everyone was so friendly. The people who took our orders seemed to have a hard time hearing anything I said though, which was kind of random. But it was okay, because we got all the food we ordered! We really went all out with our orders, and didn't leave any food uneaten (don't worry, we knew we were coming here that night, so we kept our other meals small 😉
For me, I cannot resist a good brisket, so when I saw that on the menu, I knew I had to order it. I also ordered some chicken, with mashed potatoes, and corn bread.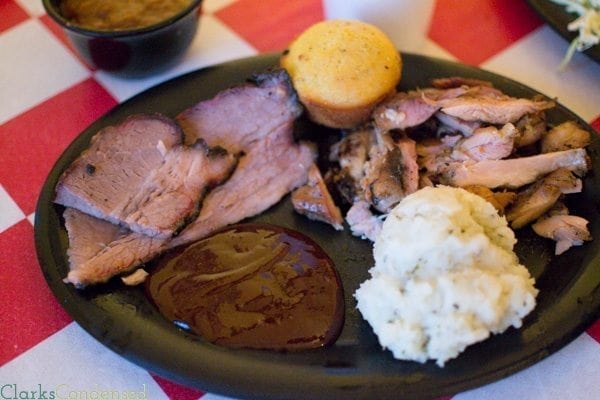 The brisket was as delicious as I expected…maybe even moreso. It was so tender, and the flavor…it was incredible. I'm wishing I had a big piece right in front of me right now. The chicken was better than your average chicken, and was very tender as well. However, I will admit, I was somewhat disappointed in the corn bread! It was a little dense, and dry, though I am a bit picky about corn bread. If I can't just sink my teeth in it, and enjoy a soft, buttery piece of corn bread…I'm not a fan. The potatoes were pretty good as well — nice and chunky, just how I like them.
Whenever we go to a BBQ place for the first time, Forrest has to order the pulled pork. That is the one BBQ item he really feels passionate about. We have only found one place in Utah that has Eastern Carolina Pulled Pork (it's a vinegar based marinade). Forrest was a little sad to see Five Star BBQ didn't offer that (hint, hint, Five Star!), but he really enjoyed his pork sandwich. The bun was nice and buttery, didn't get soggy with the pork (one of my big pet peeves with pulled pork sandwiches), and he loved the sauce on top (more on those later.) He also got cole slaw – it wasn't too creamy or tangy. Sometimes when it's too vinegary, it tastes sour, and they seemed to have a nice balance. He absolutely loved the apple sauce — he felt like it was almost like a dessert. Overall, he really enjoyed his dessert, though he thought he could have done with a smaller portion (he ordered 1/2 pound, which was too much for me to really eat.)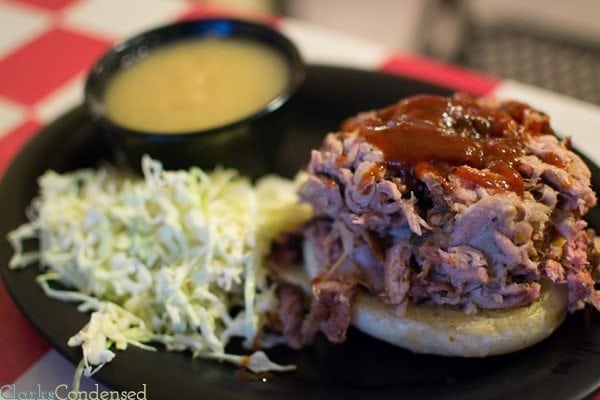 We also ordered Jack a kid's meal…which he rarely gets (poor boy usually just eats off our plate…then again, he doesn't really eat most of the food when we get him his own meal!) We got him some chicken, some of the sweet BBQ sauce, and some potatoes…and, well…I'll let this picture speak for itself on how much he liked it: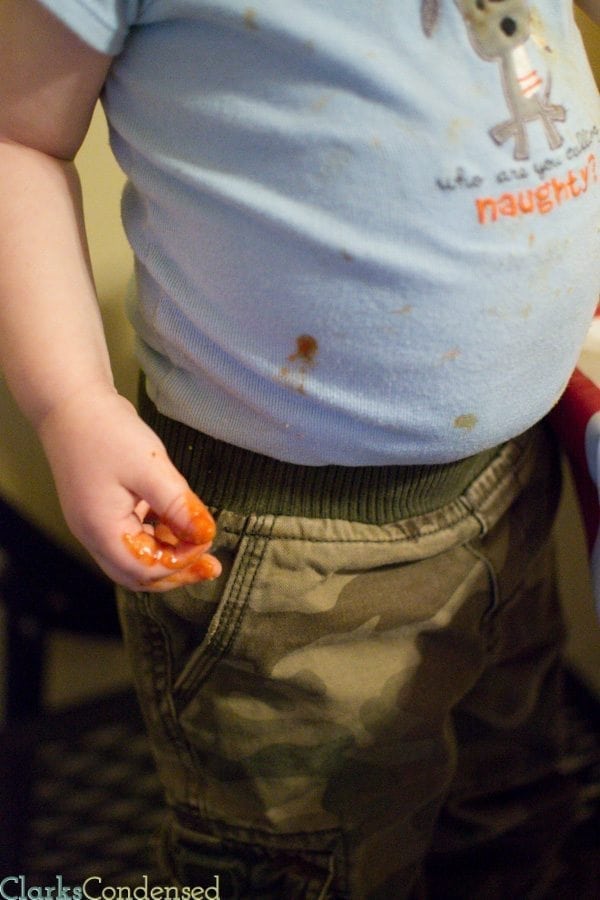 You know it's good BBQ when you get it all over your clothes and hands!
One of the dishes I tried, that I think everyone should get when they go to Five Start BBQ, is the creamed corn. Oh man…I was thinking about this for days afterwards. It was perfectly creamy, had a slight sweetness to it…and was just oh-so-good. I think I might go back just for the creamed corn. We did have to wait until the end of our dinner to try it, because it wasn't done. But believe me, it was worth the wait!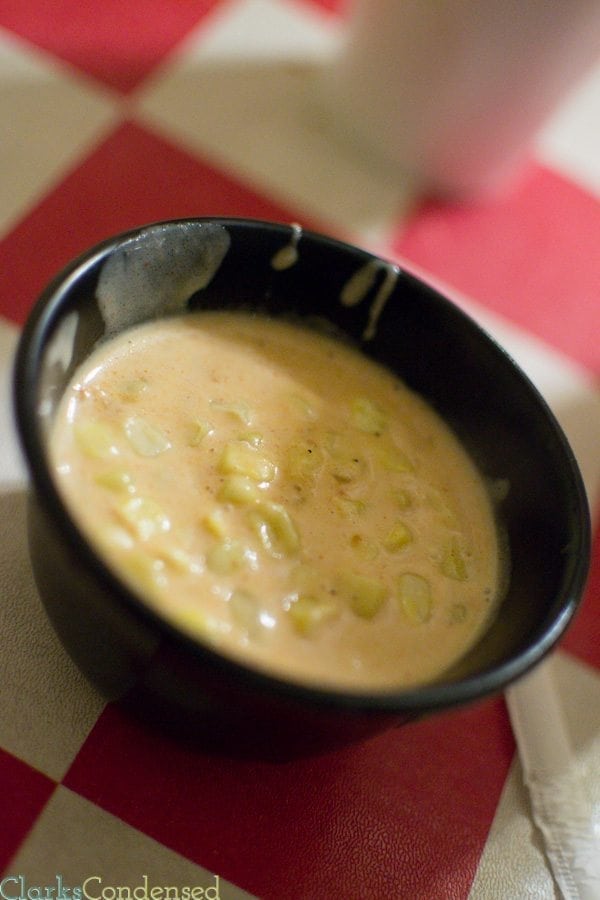 One thing I really appreciated was their wide assortment of BBQ sauces and condiments. This is definitely not a one-trick-pony restaurant, and I think it's great that they have so many options. I feel like everyone in the family can find something they like here. Forrest opted for a more spicy BBQ, while I gravitated to a sweeter sauce. Both of them were delicious!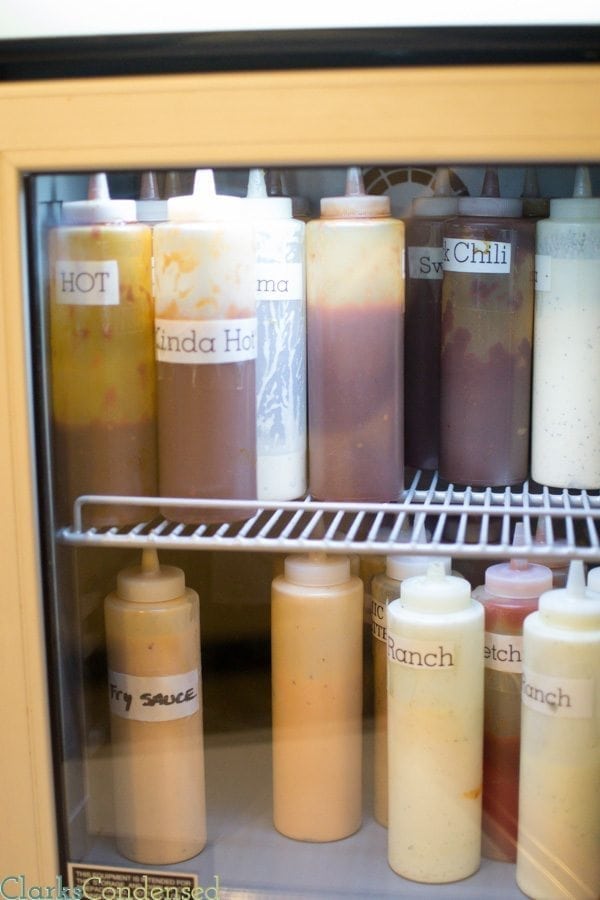 They also have a wide variety of beverage choices, including a cherry chocolate Italian soda. I'm not usually an Italian soda fan, but I tried it out, and it was actually really delicious. I'm not sure if I would get it again (I couldn't drink the whole thing…too much sweetness!), but if you have a few people to share with, I think it's worth getting.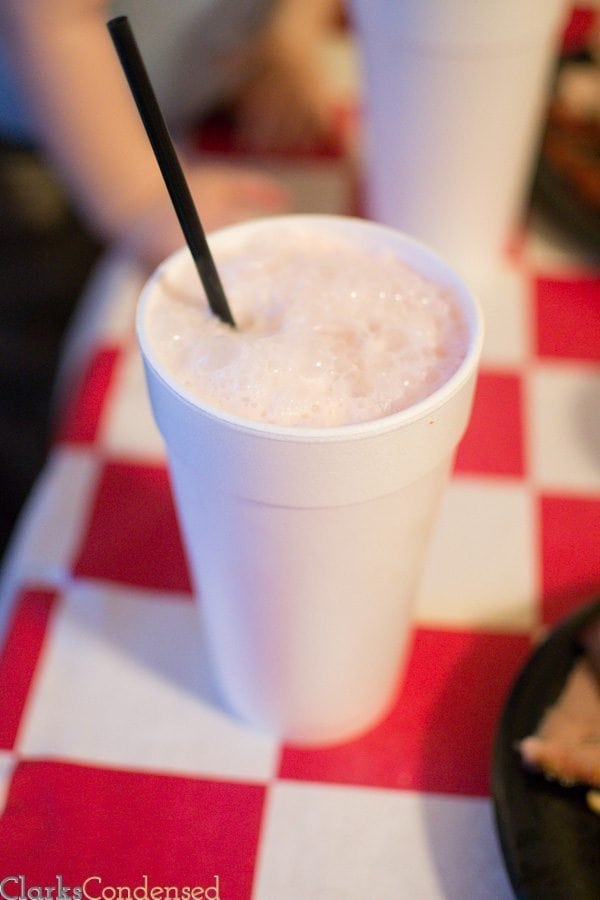 Overall, we really enjoyed 5 Star BBQ. The food was all very high quality. The prices are a bit high, but you get a lot of food, so it's justifiable. If we were to go again, we would definitely just share a plate. We love that it is a family-owned business, and that the owner has really done a lot of research into BBQ. You can definitely tell.
I also just bought this awesome deal from Amazon Local — you pay $7 for $14 of food. A great deal in my opinion! As of today, there is 7 days left to get the deal…so jump on that!
Food: 4 out of 5 stars
Price: 3.5 out of 5 stars
Value: 4.5 out of 5 stars
Location: 4 out of 5 stars
Family Friendliness: 5 out of 5 (great kid's menu options!)