Looking for some fine dining in Provo or Utah County? You won't want to miss Chef's Table!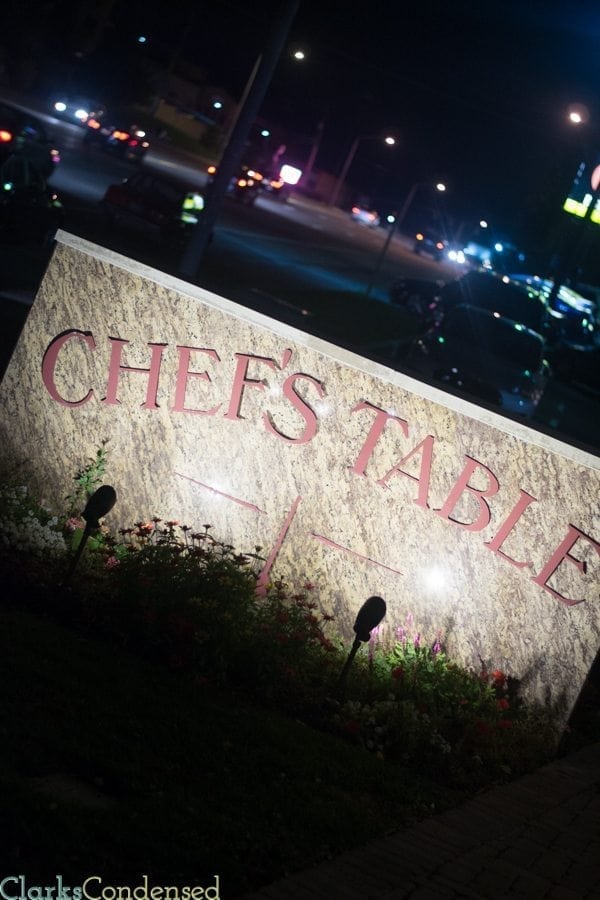 When I first came to Provo, I remember hearing about the restaurant Chef's Table – how it had incredible food and service and that was arguably one of the finest dining establishments in Utah County.
I like good food, and I always wanted to go there. However, I didn't think that would actually ever happen, because, let's be real – I was never rolling in the money during our time in Provo. I was either a poor single college student, a poor married college student, a poor married college student with a baby, or a recent graduate starting an at-home business.
Those things usually don't go hand in hand with expensive restaurants. But I never gave up my hope of one day going to Chef's Table. I drove past it on a regular basis, and it tempted me every time.
So, when Chef Chad offered to have Forrest and I to come in to the Chef's Table, in exchange for a review right before we moved from Provo, I was elated. We decided to go the day before my birthday, which also happened to be when they were serving a special 10 course meal in honor of Dia de los Muertos. Yes, you read that right – 10 courses!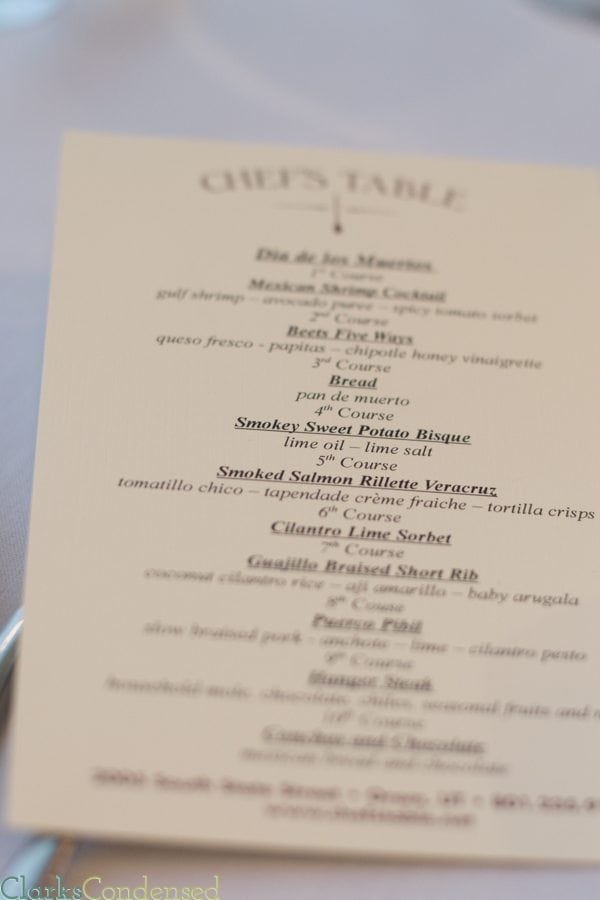 We left Jack at home with Forrest's sister, and we went off with empty stomachs, ready for a night of delicious food. And delicious is an understatement – we samples some of most delicious, creative dishes I had ever had. Since it was a special occasion, other chefs were brought in to help create the menu, and it was fantastic.
Obviously, 10 courses is a lot, so I thought I'd share a few of our favorites. If you ever have a chance to go to Chef's Table – do it! You'll be treated to a great meal, service, and atmosphere (and just a hint – I see Groupon deals for Chef's Table all the time.)
First off, we splurged a little and got drinks – when they listed off all the different types of limeades available, we couldn't hardly resist. I went with a raspberry limeade, but Forrest tried the hazelnut limeade.
Yes, you read that right. Hazelnut. I thought he was crazy at first, but after I took a few sips of it, I had wished it was my glass instead. I can't even describe the flavor of it – it was intense, but oh so delicious. If you go here, you have to try it. Our waitress said people either love it or hate it…we definitely loved it!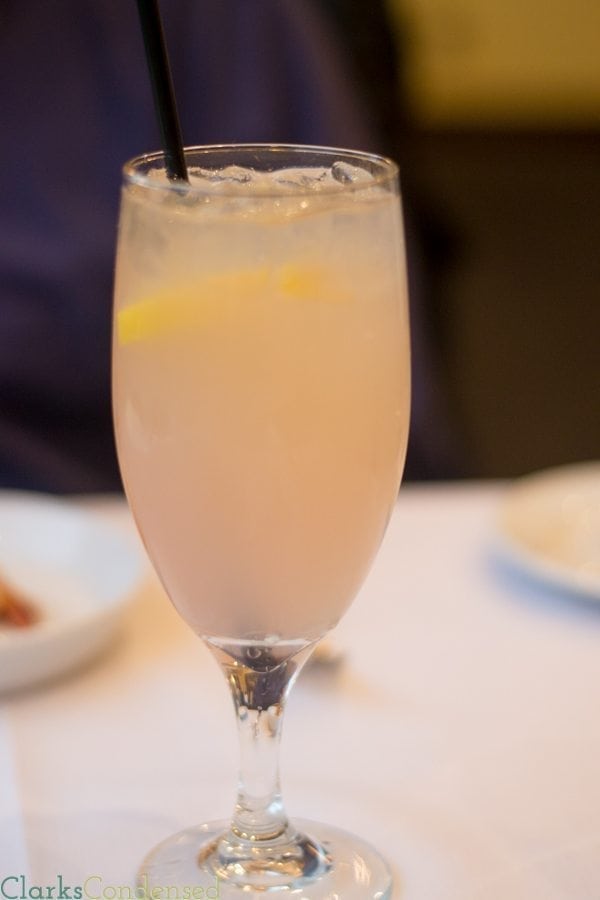 Now, on to the highlights of our meal. First, the Mexican shrimp cocktail. This reminded us a lot of ceviche, which is one of Forrest's favorite appetizers. It had incredible flavor, though my favorite part of it may have been the spicy tomato sorbet. I was a little hesitant to try that, but I was pleasantly surprised by the flavor. I almost wanted to ask them to bring some more out.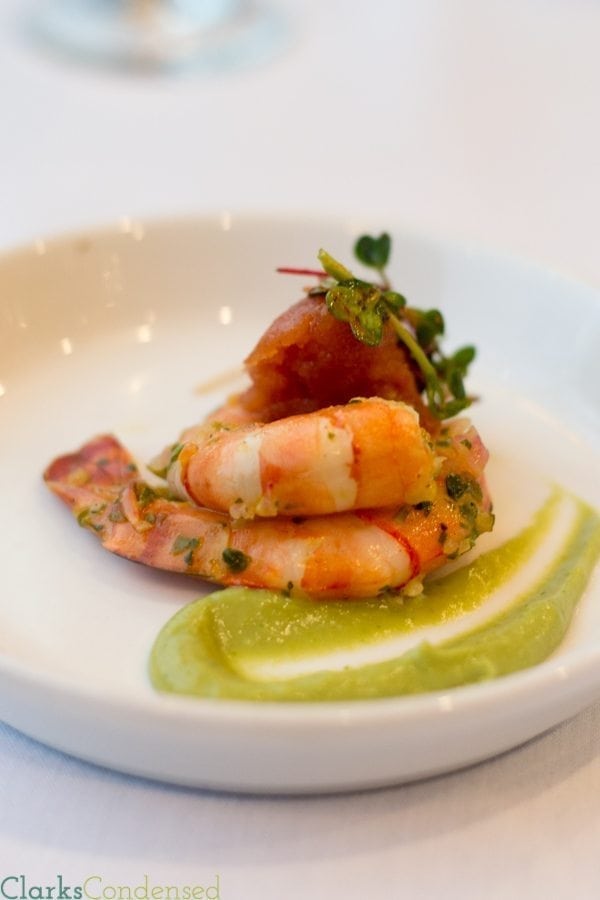 Next was beats five ways – while this wasn't my favorite dish, I found it very well-done and creative – I certainly couldn't come up with five ways to serve beats. The honey chipotle vinaigrette was fantastic and really brought all the flavors together.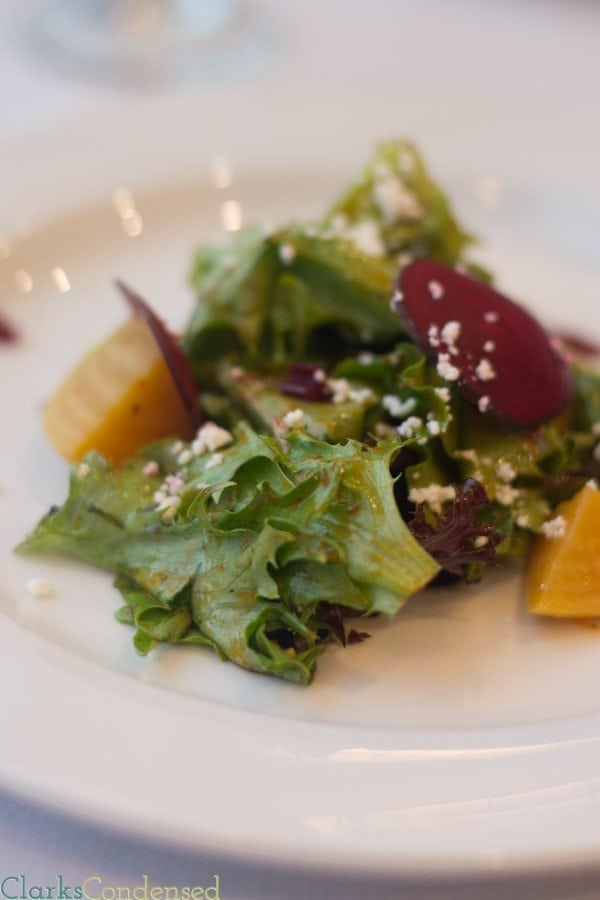 I have to say, this "pan de muerto" was one of the highlights of my meal – I love my carbs. But beyond that, it was much more than just a regular dinner roll. It had a chewy outside texture with an incredibly soft, somewhat sweet inside. This is a traditional bread served during Dia de los Muertos, and it did not disappoint.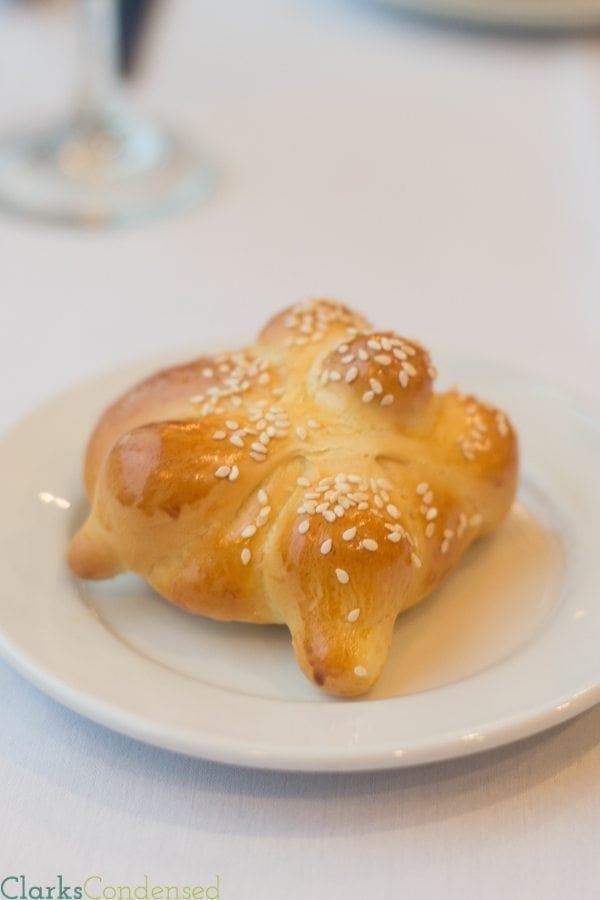 I love a good bisque, and this smoky sweet potato bisque was delicious. It was unlike anything I've ever had before – it was super creamy, there was a little bit of lime salt added – which was very interesting when combined with the sweet potato. It was very rich though, so I didn't eat the whole dish. We had a lot more dishes to go.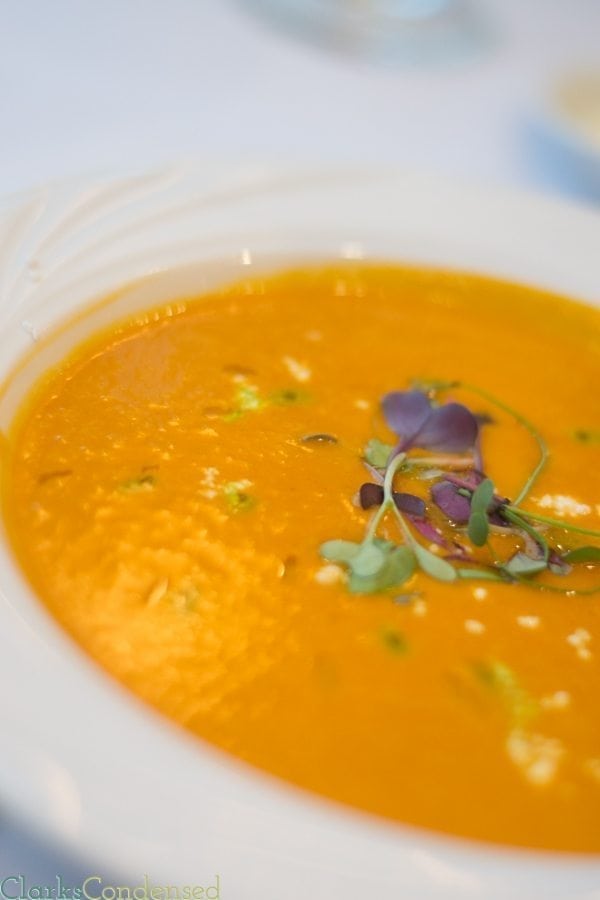 The pork taco was probably my favorite dish of the night. It was simple, but it was also full of flavor. I'm a big fan of street tacos, and these resembled that familiar meal to me (just a little more sophisticated.) The pork was most and flavored perfectly, and I loved the cilantro pesto. Yum!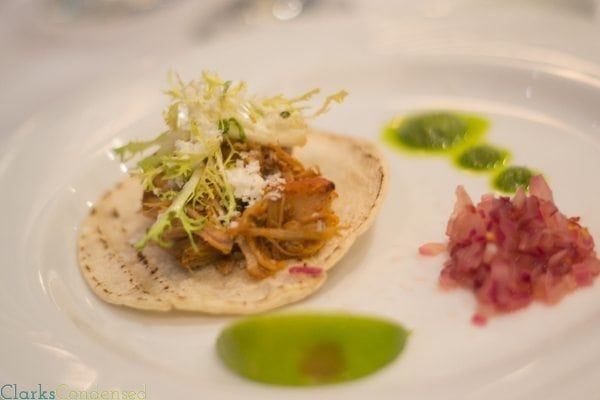 The guajillo braised short rib was also a favorite of ours – the meat just fell apart! Even though it was a small portion, it really filled me up – I had a hard time eating the rest of the food on the menu. I really enjoyed the bed of rice it was served on.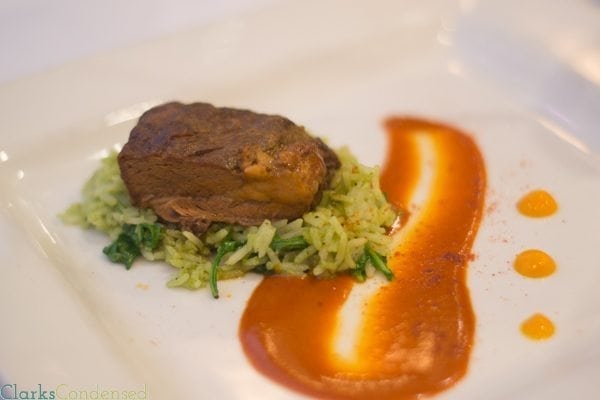 By the time dessert came around, I wasn't sure if I would be able to eat another bite. However, I couldn't resist eating a little bit of the conchas and chocolate. It was a great choice for dessert – not too sweet, and it cleansed your palate. The hot chocolate wasn't like your typical-American hot chocolate – it was a little more bitter than I'm used too – but I quickly adjusted and really enjoyed it.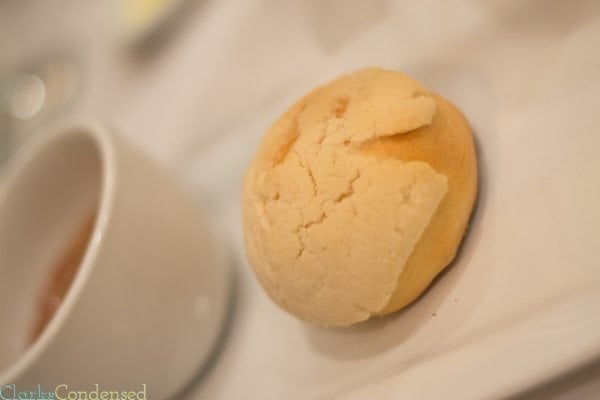 Overall, this dinner was something we won't soon forget. Although we moved from Utah, I'm hoping we can try and go again when we come back so we can try the regular menu. I was very impressed with all the intricate details put into not only the plating but each menu item. You could tell that a lot of thought was put into creating a delicious menu.

So, was there anything I didn't like? Well, the 10 course meal was a bit much for me – but that's not because the food was bad. It was because it was too good! I wanted to eat everything put in front of me. By the end of the night I was pretty stuffed. Secondly, the price is pretty expensive (definitely not something we could do regularly.) However, I believe you pay for an amazing culinary experience and you get it.