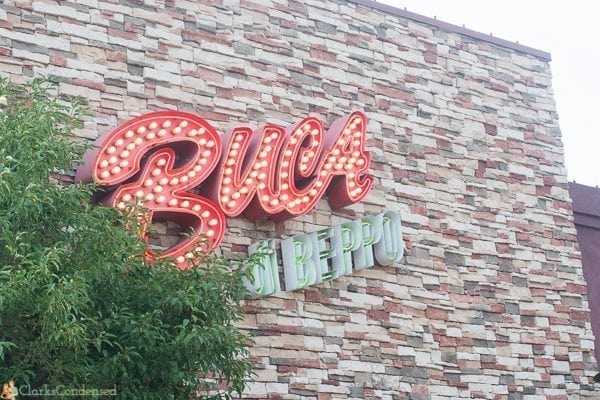 Even though Jack isn't in school yet, I have a lot of friends and family with children going back to school. It's been fun to see a lot of them share their annual "Back-to-School Banquets" where they have a special dinner the night before school starts. The creativity of some of the people I know is incredible! I love it!
For those of us who may be a little less creative, or just have a little less time, but still want to have a special celebration before school starts, going out to dinner is a good option. This can be a little bit pricey, depending on where you go or how many kids you have, but I think it would be a fun memory.
One place that is perfect for back-to-school dinners is Buca di Beppo! The first time I went here was last year when I was attending a blog conference. When I first saw the prices, I was floored at how expensive it seemed – however, when I realized everything was served family style, I was a little less shocked. When you split the prices among several people, it's actually one of the most affordable places out there.
Right now, they have a 4 for $40 deal. As I've mentioned, my little brother just left for college, so we thought it would be fun to bring my him and my parents (as well as two of my nephews, who my parents were watching for the weekend) last week.
We obviously had more than 4 people, but this deal almost fed us all! The portion sizes are seriously SO big here. When you factor in the free bread with olive oil and balsamic that you get at the beginning, it really is a filling place. With the 4 for $40 deal, you get a large serving of garlic bread, a large salad, and one large entree. Depending on the ages and appetites of the people you are with, it can easily feed more than 4 I think!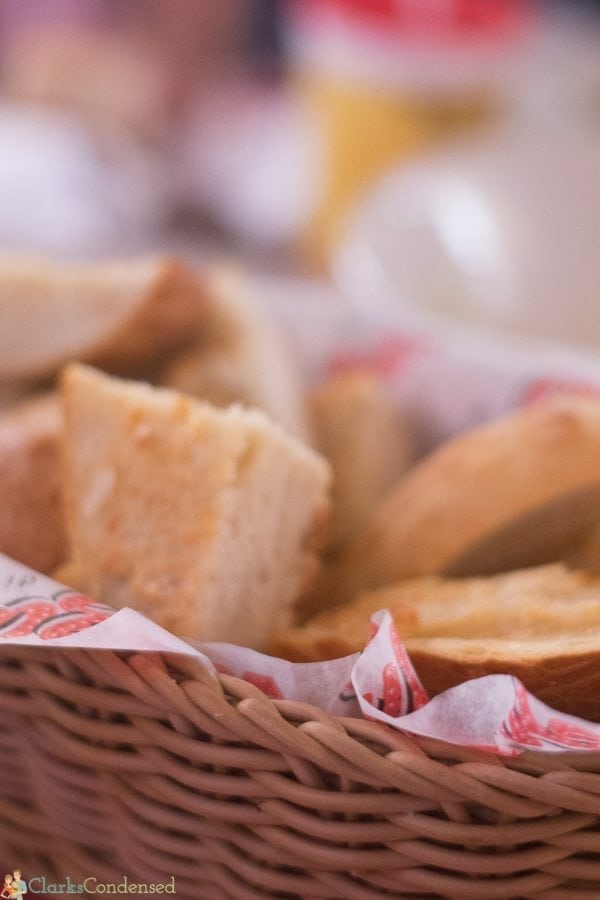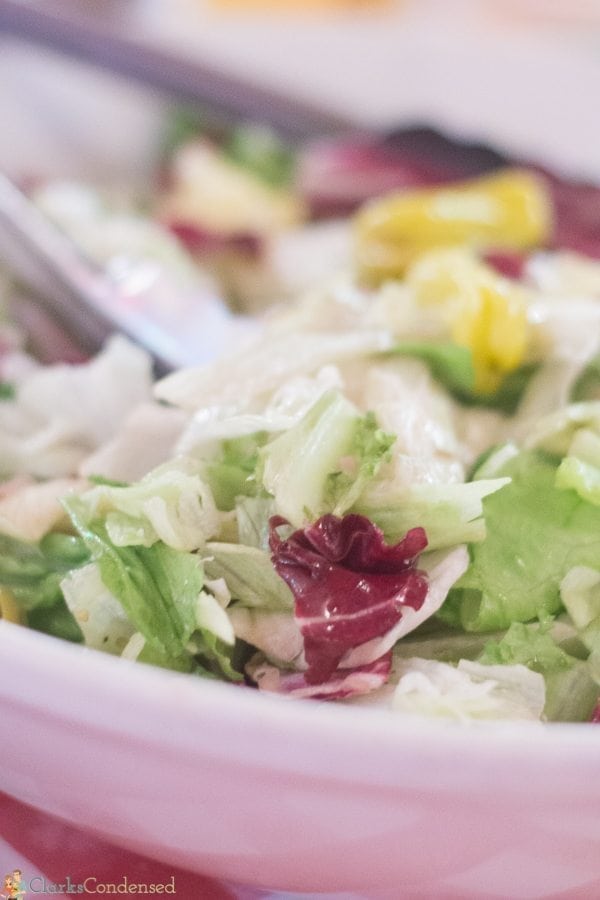 For our large entree, we ordered the chicken alfredo, and we added chicken. It was such a huge bowl, and it was so delicious. We all had a couple helpings of it, and there was still some leftover. Jack especially loved it. I felt like it had great flavor!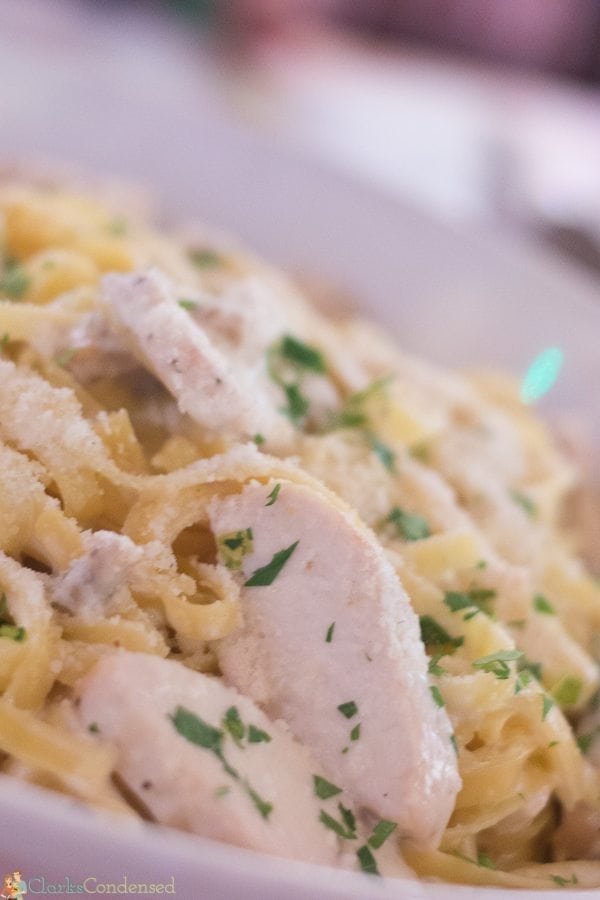 We weren't totally sure if one bowl would be enough for five adults and three kids, so we also ordered a "small" lasagna.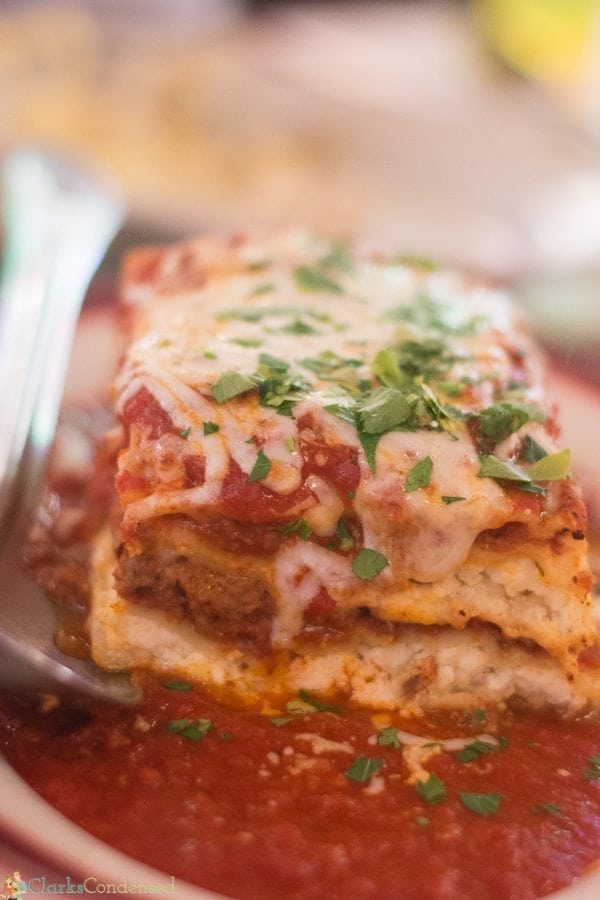 We ended up having a bunch of this leftover as well!
We ended the night with some tasty desserts. Forrest and I rarely, if ever, get a dessert, so this was a fun treat. We ordered the chocolate chip cannoli.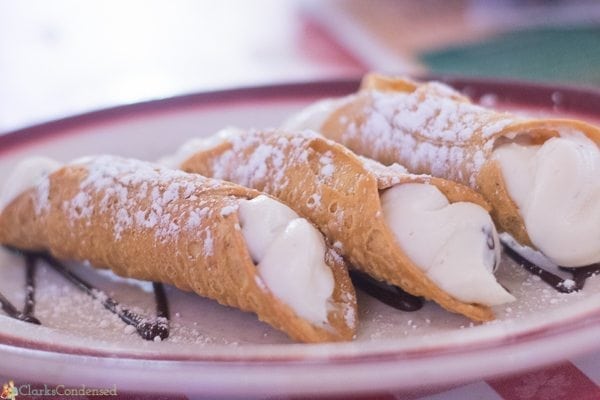 And the molten chocolate lava cake.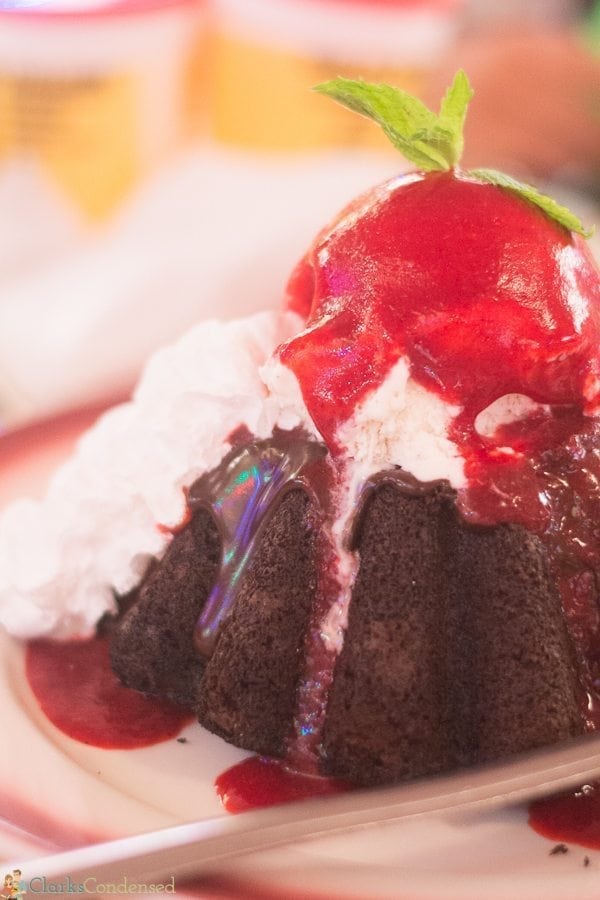 We all agreed that the cake was the best – it was SO flavorful, and the raspberry topping was amazing.
It was such a fun night, and I felt like the prices – especially with the 4 for $40 deal – were very reasonable. Buca di Beppo is one of the most quirky, fun restaurants – it's great for families (because of the family style serving, a great atmosphere, and tons of different foods), and the service was great. Everyone we encountered was smiling and more than willing to help.
Be sure to check out the 4 for $40 deal before it's over. And you didn't hear it from me, but if you sign up for their email club, you'll get a free regular sized pasta! Forrest and I both signed up for this when we lived in Utah, and it was served both of us, and Jack, with plenty to spare. They also take reservations – which you can make easily online – which seems to be a rarity at a lot of restaurants lately!
This is a sponsored conversation written by me on behalf of Buca di Beppo. The opinions and text are all mine.