2017 Toyota Highlander Review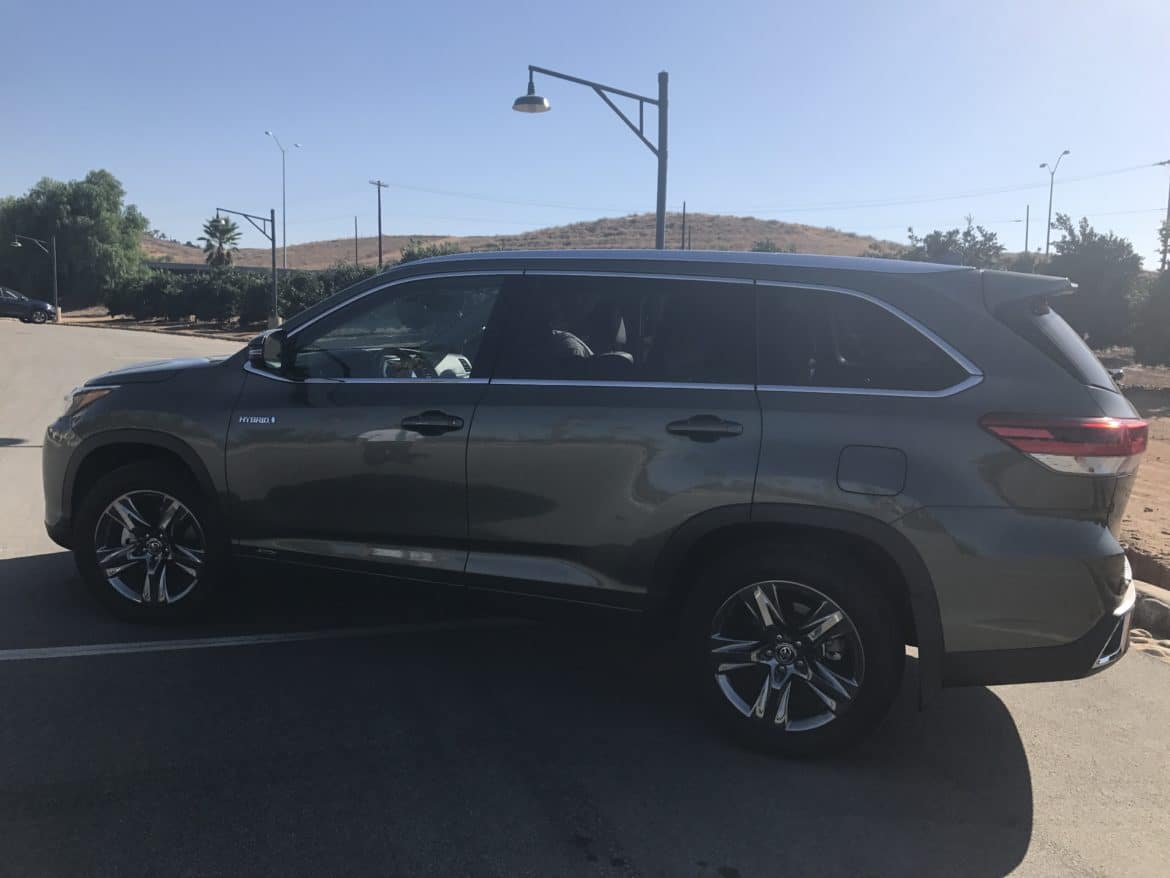 We recently went on a family vacation to Disneyland.
We invited some family, and my parents took us up on the offer.
We arranged out flights so that we would get onto the same plane after their layover in Denver. We flew into John Wayne Airport (way less crazy than LA), and we were welcomed by an awesome 2017 Toyota Highlander waiting for us at the valet, thanks to DriveShop.
It was nice to have the Highlander there waiting for us, but it would not have been nice if couldn't fit ourselves and our luggage in the car.
When we first heard that we'd be getting the Highlander, I figured that four adults, two kids, with car seats, and luggage might not be able to fit. It did!
We flew to Southern California last year, and let's just say that driving around in SoCal didn't leave me feeling warm and fuzzy inside. I was really glad when we all fit, and I didn't have to make a trip back to the airport from the hotel to pick up more people.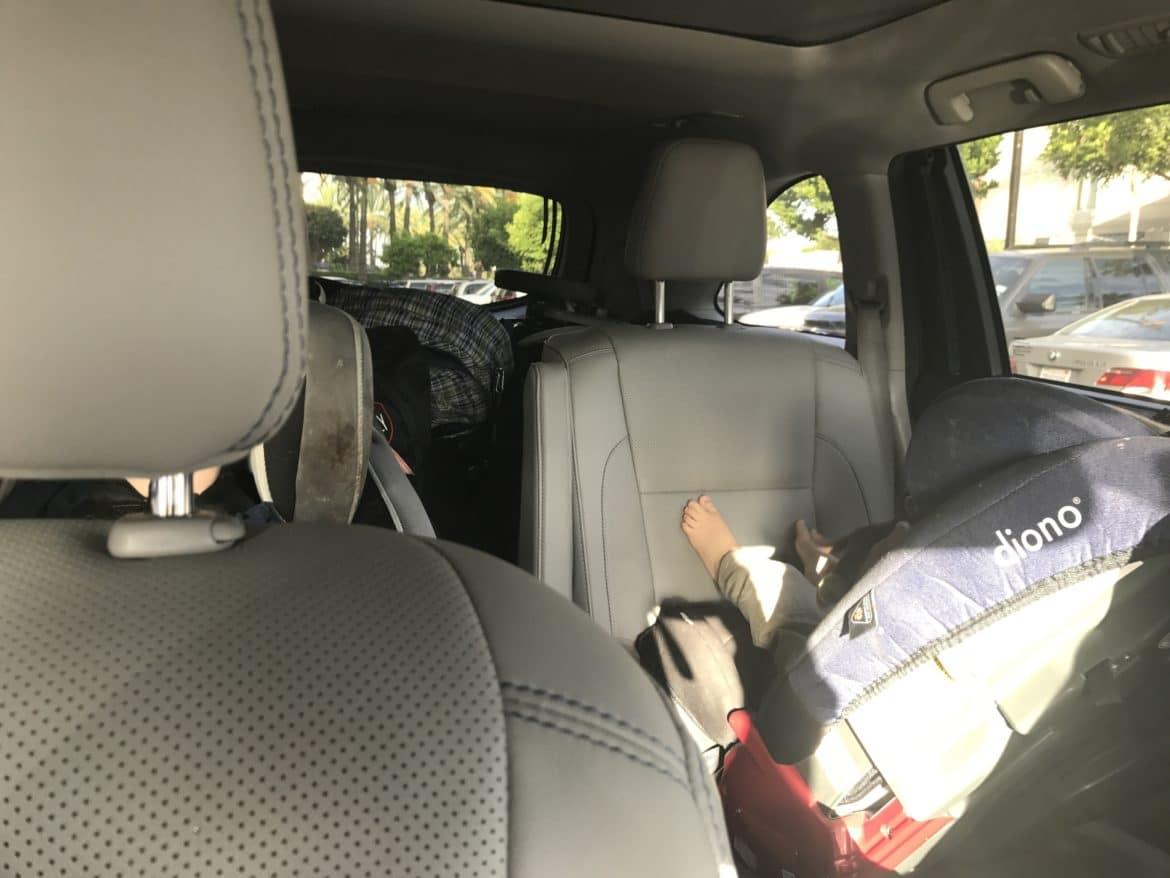 I let my Dad drive the first few days. I was given the task of being navigator, which essentially consisted finding the address of where we were going. Then I just put the address into the onboard navigation, and my job was mostly done. In several ways the onboard navigation is better than using a smartphone app.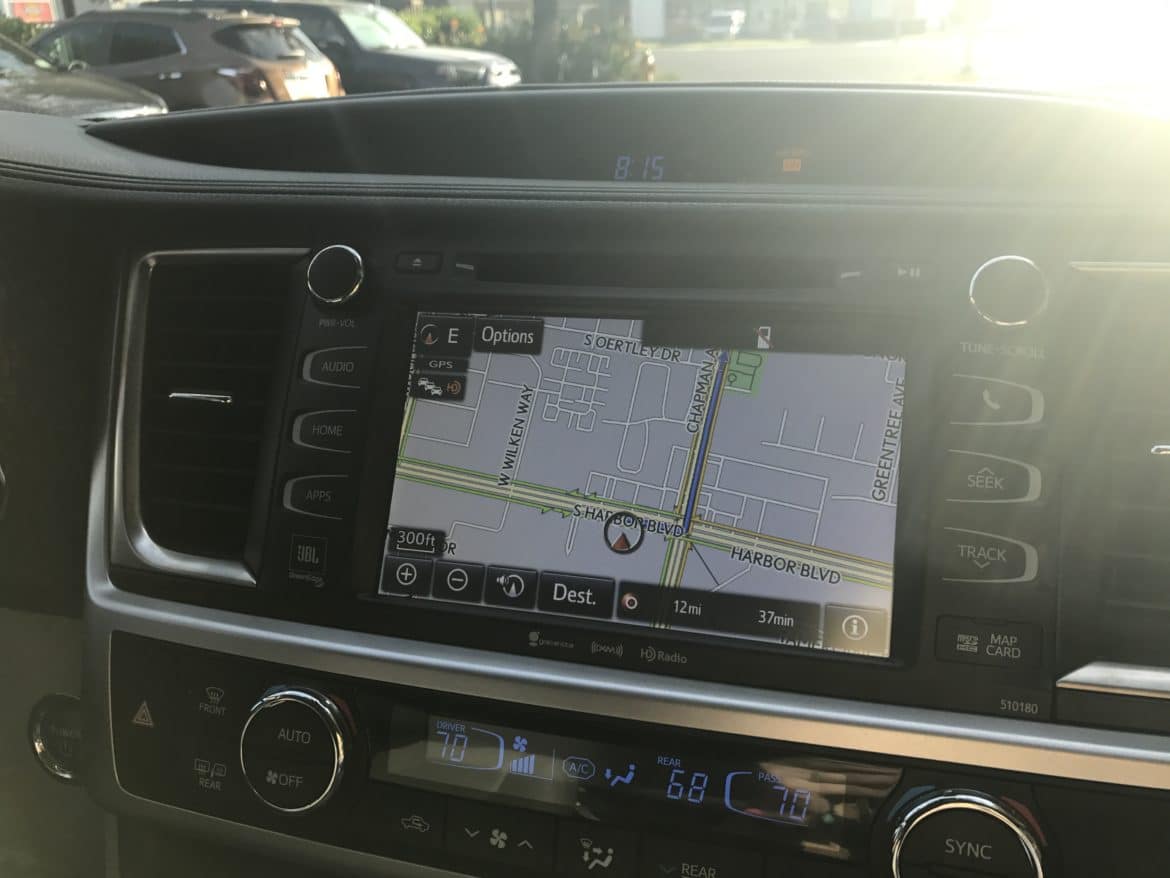 One, the Highlanders navigation can use the cars speakers, so it can be heard very clearly.
Two, the Highlanders navigation tells you which lanes you can get into in order to exit.
Last, it doesn't uses your phone's battery and your data plan – though the traffic information seemed a little slow to update. It would tell us that traffic was stopped ahead after we were already stopped.
My dad said that he felt that the Highlander made driving in the SoCal traffic easy – that's definitely say something.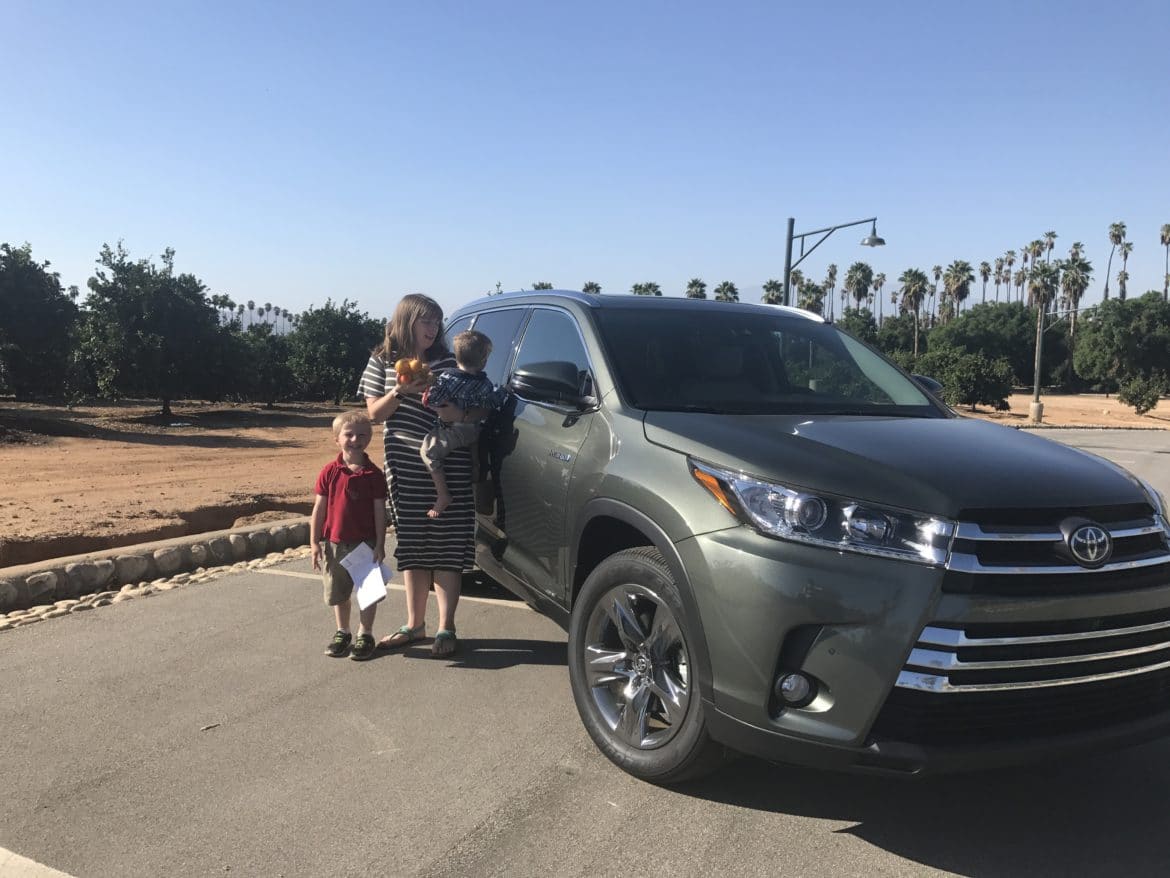 I enjoyed it as well. Last time we were in the Orange County area, we almost got into two accidents, and both were from nearly merging into a lane at the same time as another car.
Fortunately, with blind spot detection and good side mirrors we didn't have the problem this time. I think the blind spot detection works when the car is in reverse as well. I believe it will beep at you if a car is coming along the a parking lot towards you while in reverse.
Another feature that made driving in a lot of traffic easier is the adjustable cruise control. The Highlander will stay at different distances behind a car in front of you, that is going below your set speed, depending on how you set it. There are three levels you can set, which I will just call small, medium and large distance.
Another smart sensor feature is the lane departure warning. It will sense the lanes, and if you start going over the lane line without your turn signal it will beep at you. It sounds great for drowsy drivers. I know if went off on me once, but I don't remember why.
The Highlander definitely does a lot of work for you, so you can focus on the most important parts of your driving. It makes for a more relaxing driving experience. The satellite radio was nice too. While messing around with the radio I discovered my absolute favorite feature, that I haven't seen before.
Just a week or two before this trip I was talking to Katie about how someone should invent something like this.
The Highlander has something called Driver Easy Speak.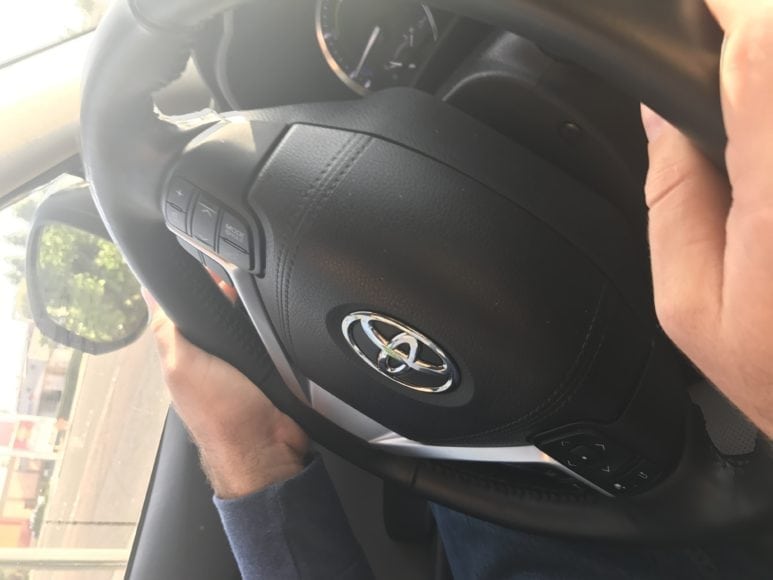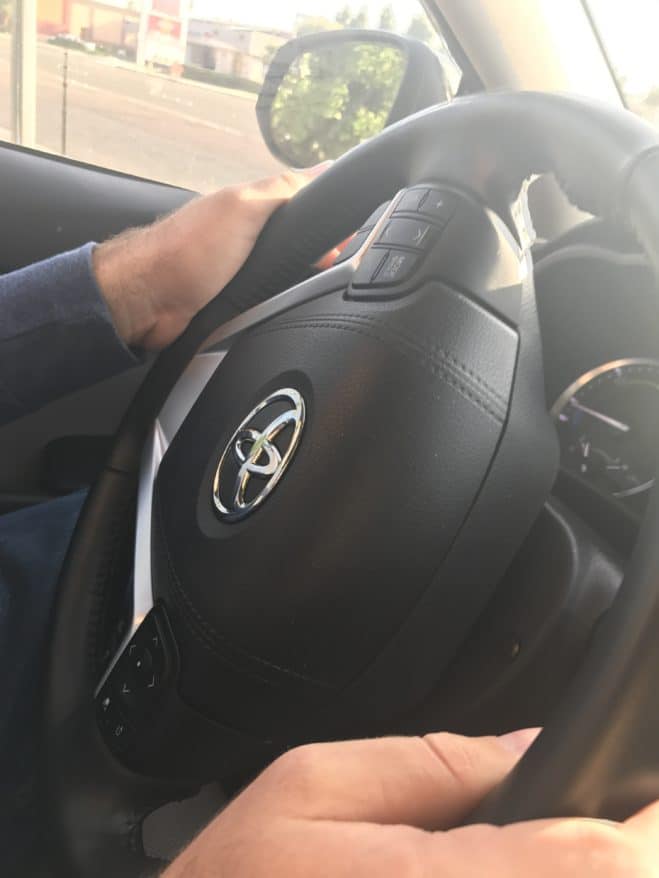 When Driver Easy Speak is activated the Highlander projects the drivers voice through the rear speakers. Our boys were in car seats in the middle row, and my mom and Katie were in the back.
So I didn't have to yell, or, more dangerously, turn my head so they could here me. This was extra handy when the boys fell asleep. There was less risk of me waking them up by raising my voice. It is pure genius. I loved it!
One last thing, we didn't buy any gas during our week long trip. We went to Disneyland, Legoland, Riverside, and back and forth from the airport on one tank of gas. Plus, our Highlander was a hybrid, so it does have a big advantage over most SUV's.
In Riverside we visited the California Citrus State Historic Park. There weren't a lot of people there, but we got a high quality tour that was very interesting.
Overall, the 2017 Toyota Highlander made our vacation driving in Southern California traffic very manageable. It made driving safer, more fuel efficient, and just easier.