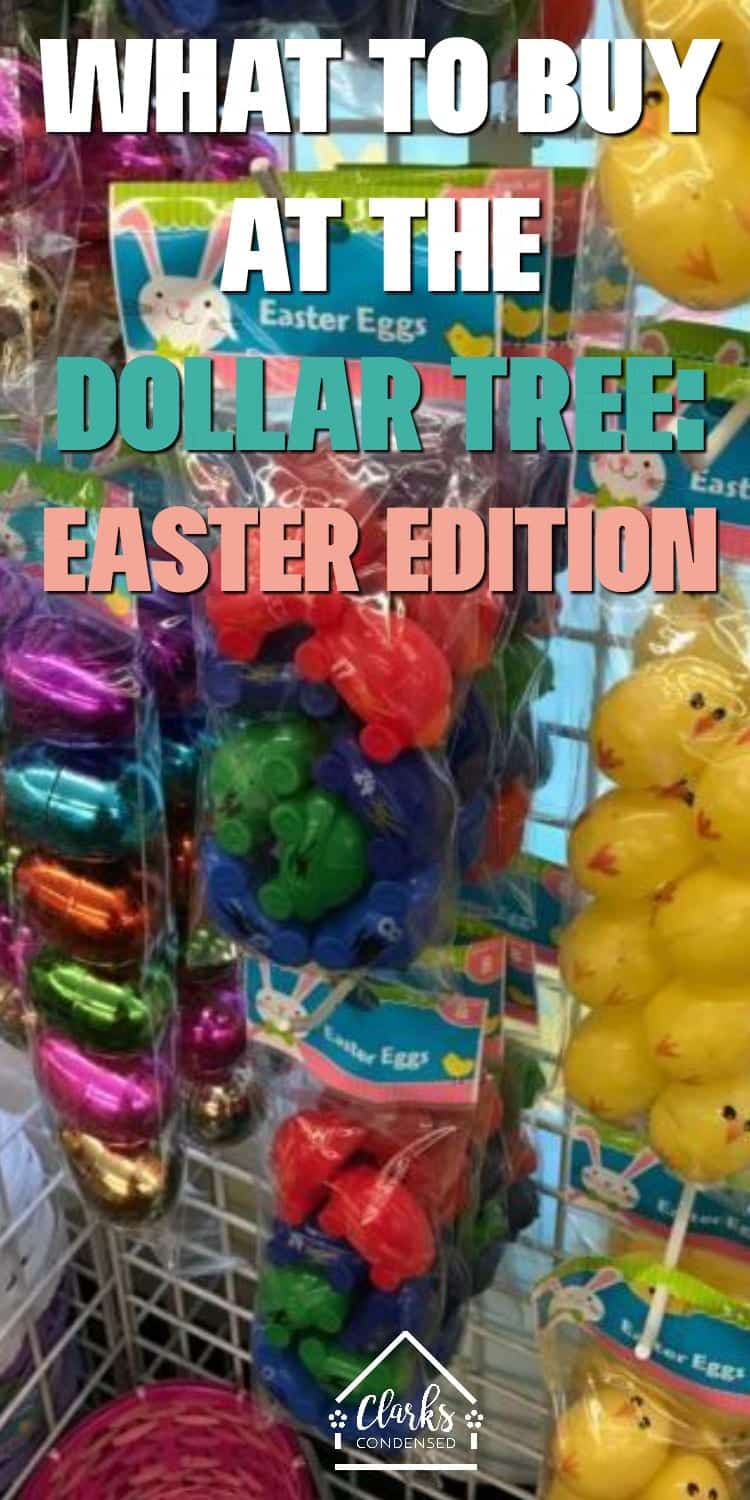 We went over to the Dollar Tree today to get some stuff for Jack's birthday party on Saturday, and I was super excited to see all the EASTER products that were out.
Now is a good time to head over to your store and see if you can get any goodies for Easter celebrations. We recently shared Dollar Tree Easter Basket Ideas, but I thought I'd share some of the other "treasures" I found whilst browsing today.
It's always a good idea to go into your local store to see what they have, but many of the items listed below can be purchased online (and in bulk!).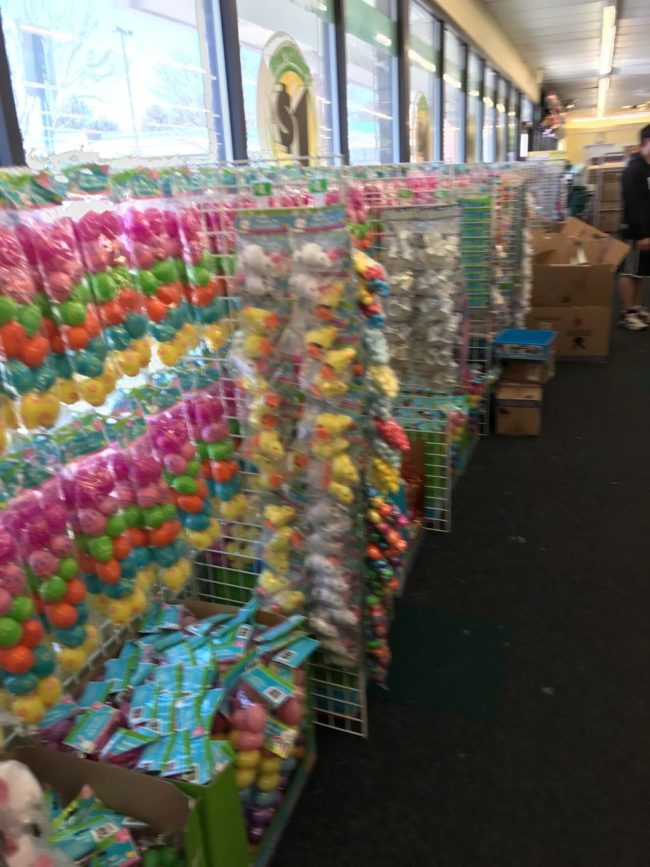 I honestly think the best selection of Easter Eggs can be found at the Dollar Tree. There was an entire wall dedicated to different kinds.
They have more than just colored – they have see-through ones, large ones, small ones, sports-themed ones…they even had car themed ones!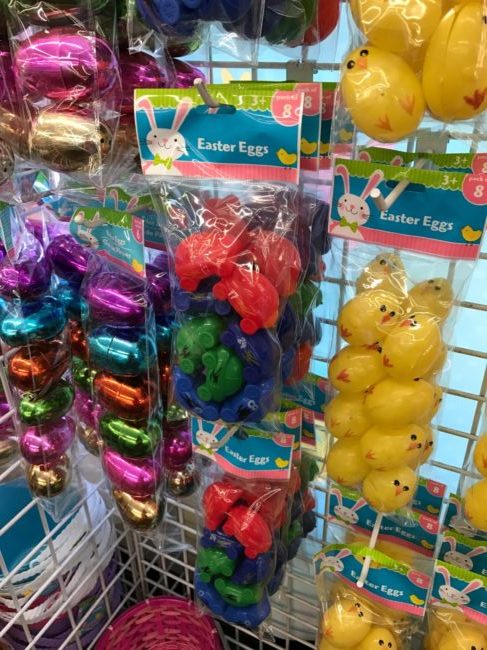 Definitely head over and grab all the ones you need. In my experience, they tend to run out as it gets closer to the holiday (and I swear, Easter Egg Hunts happen earlier and earlier each year!).
These would be great for Easter egg hunts!
While there weren't a ton of big Easter baskets, I felt they had a nice variety and sizes (our Easter Bunny doesn't usually bring too much any ways). I loved browsing through them.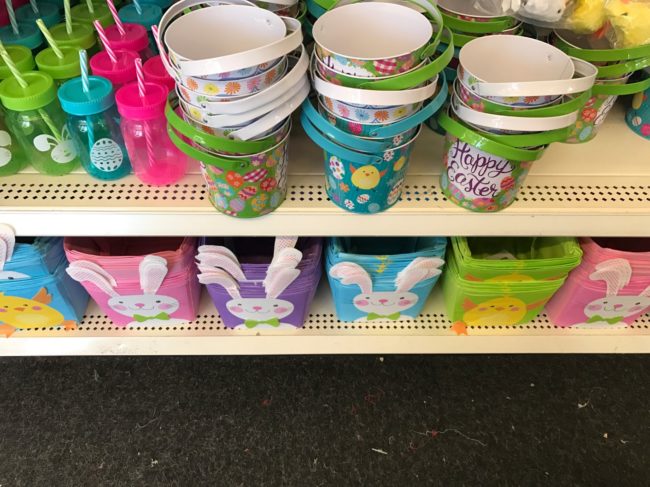 Greeting Cards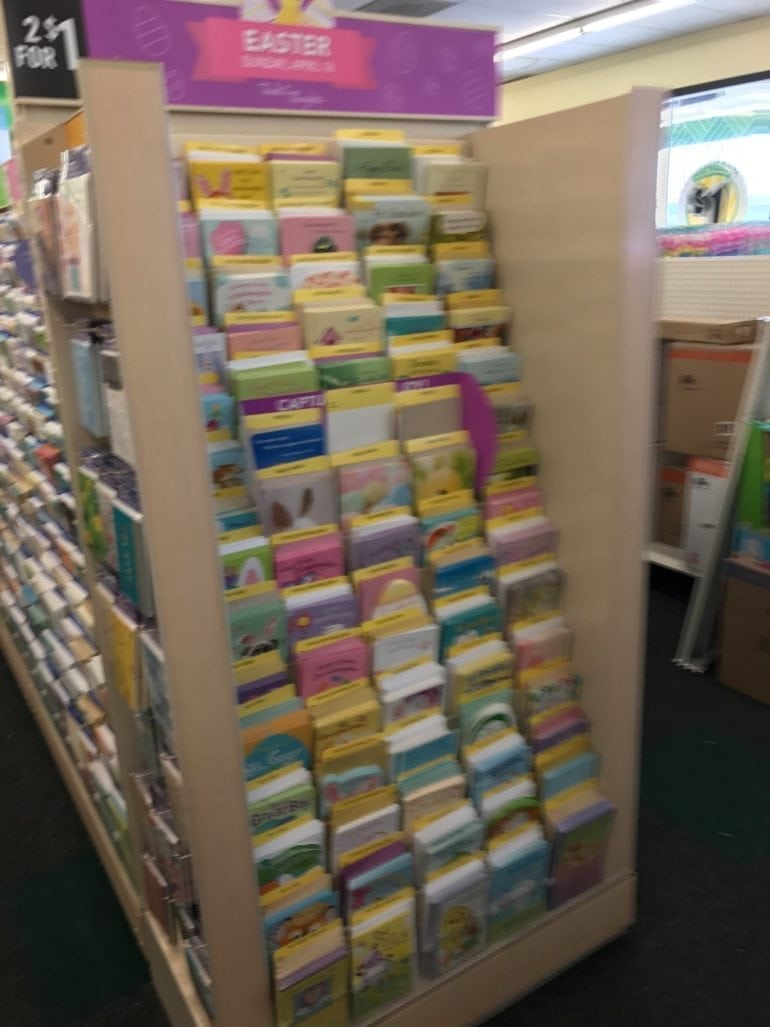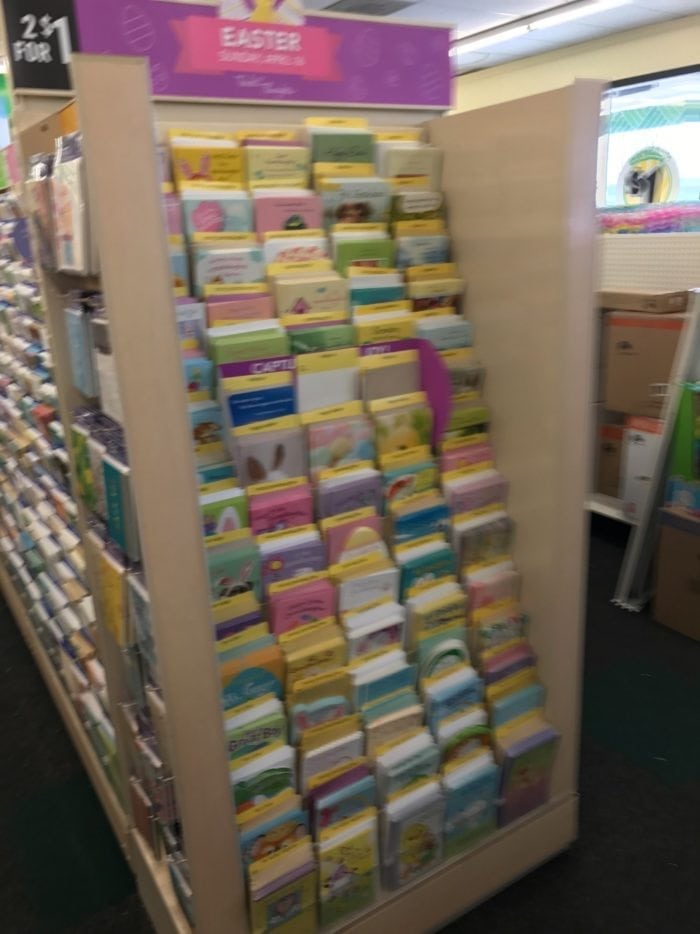 I don't normally (okay, ever) send out Easter cards, but there were really were some cute and fun ones on display. I'm usually a pretty big fan of the card selection at the Dollar Tree, and they certainly didn't disappoint with their Easter cards. Might be fun to send to grandparents or people at church!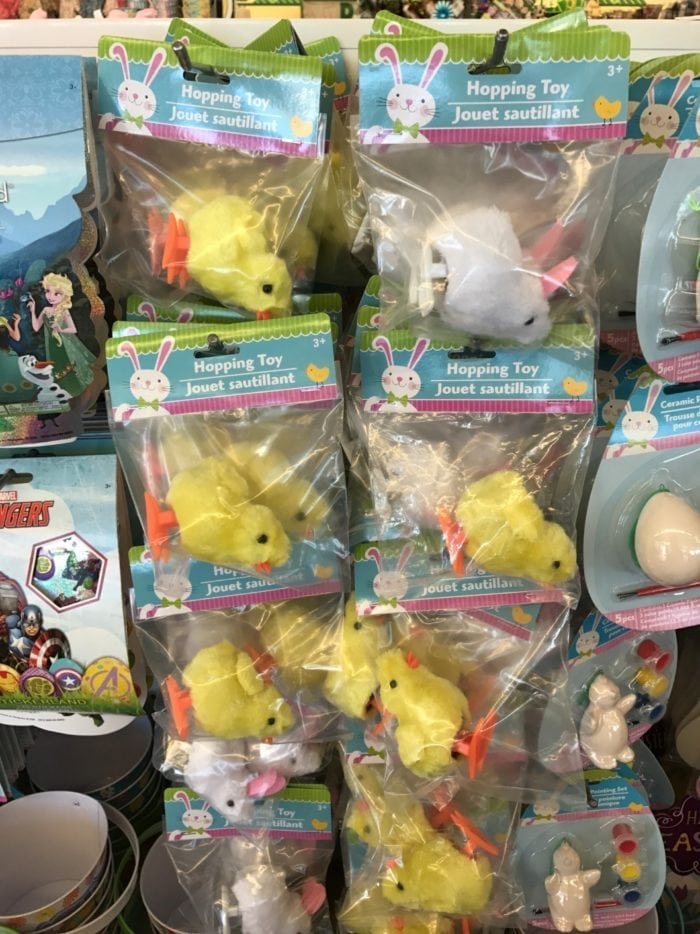 Okay, I was SUPER sad because they didn't have any of the solar-powered toys that we have gotten for other holidays…but I thought these were a fun alternative. So fun! They hop around – entertainment for all 🙂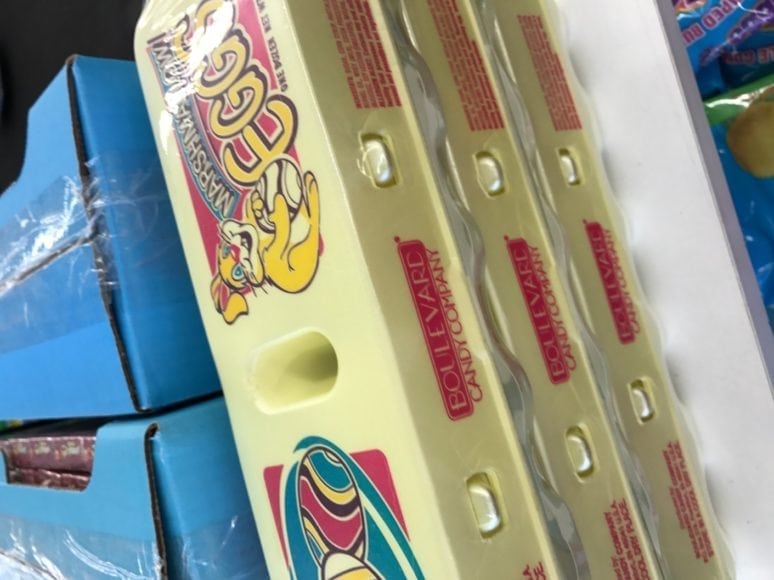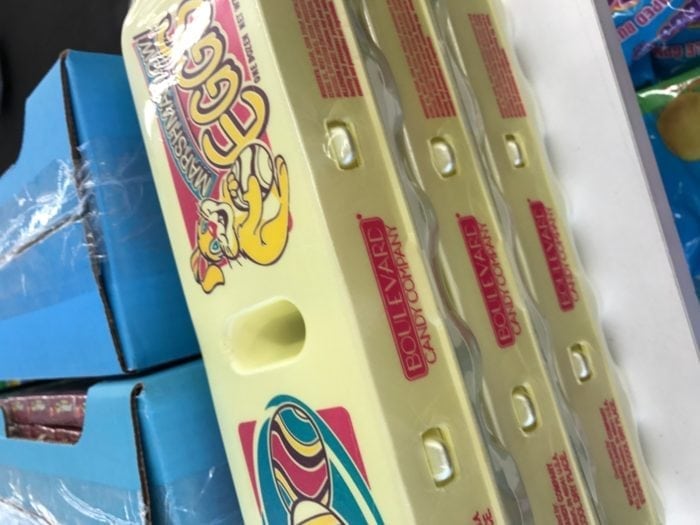 I don't why these stood out to me among all the Easter candy, but it seemed kind of fun. Marshmallow eggs in an egg carton. They have a big variety of Easter candy in general.
Here are some mini marshmallow eggs.
Lighted Garland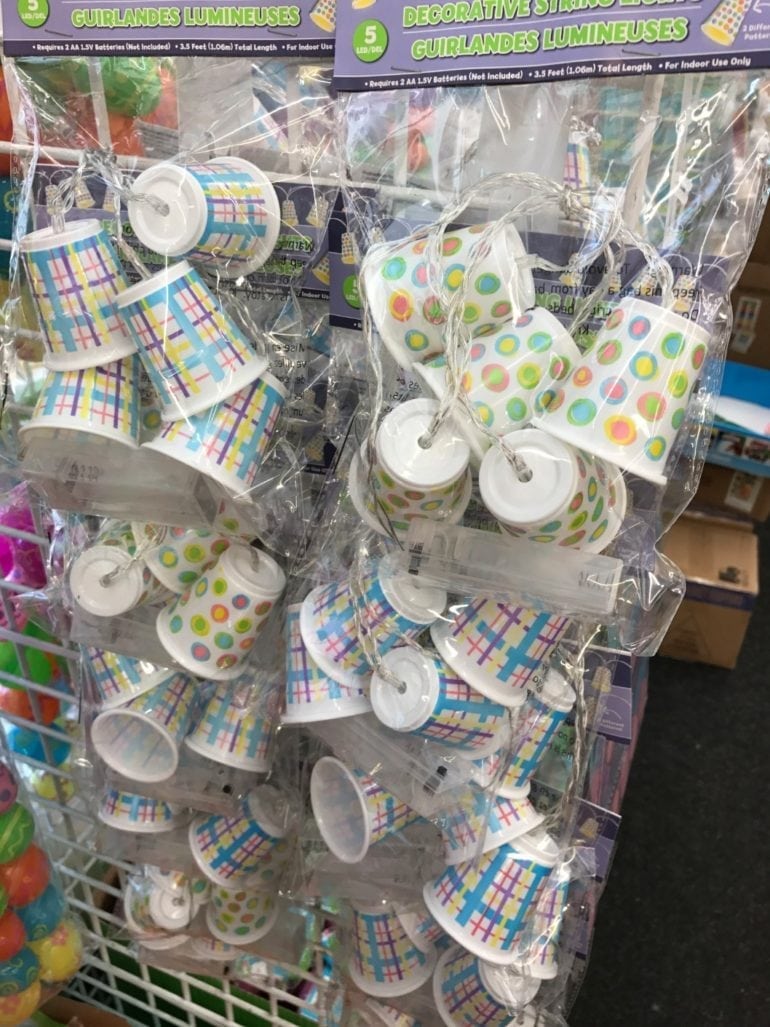 I thought these were fun! There are five lights in each bag (though two double eyes for five lights is kind of annoying – I'd rather they just plug in). These would be fun for a window. I actually have a fun craft I'll be doing in the next week or so that feature these!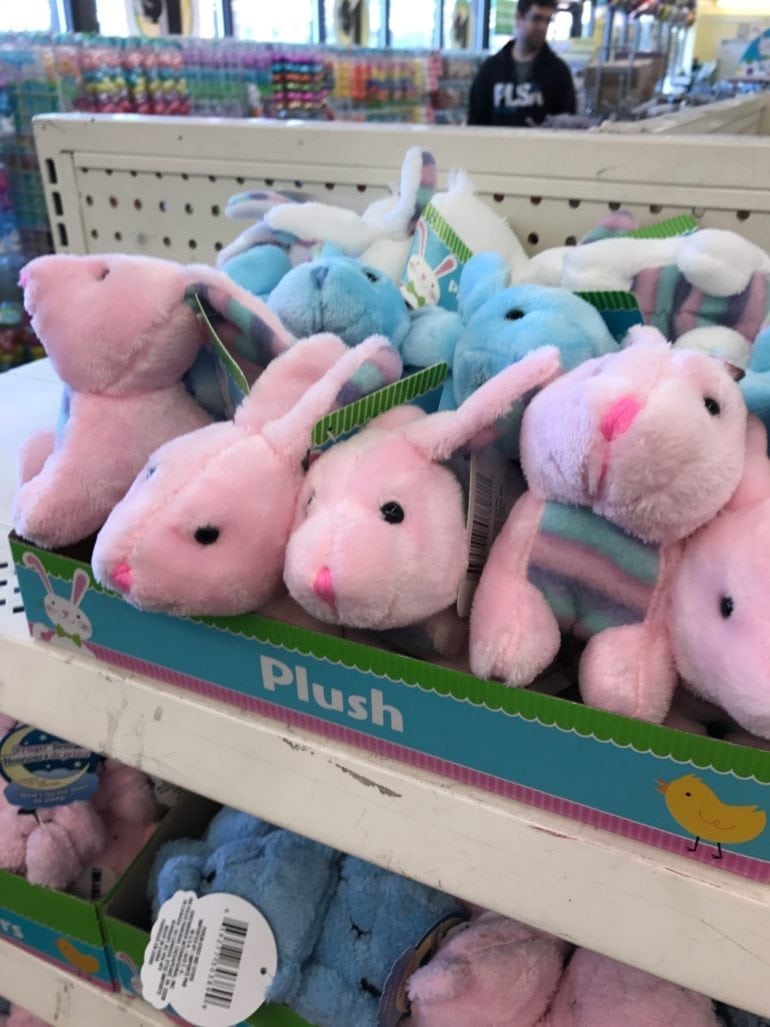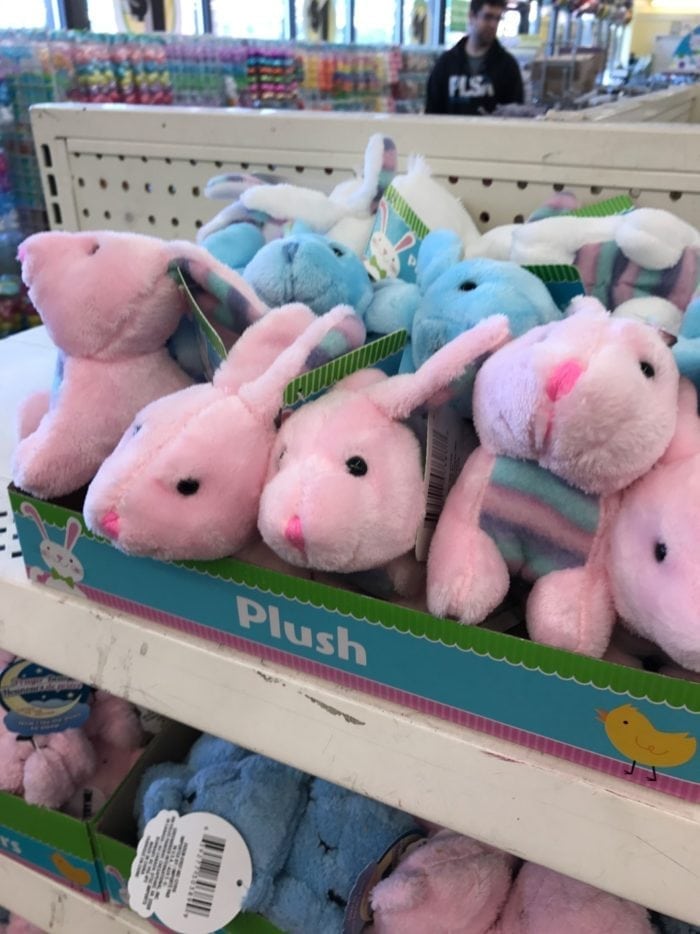 What's Easter without a nice, soft bunny! These were really cute and came in pink and blue (obviously). There were also other Easter-themed plush animals available, but these were my favorite.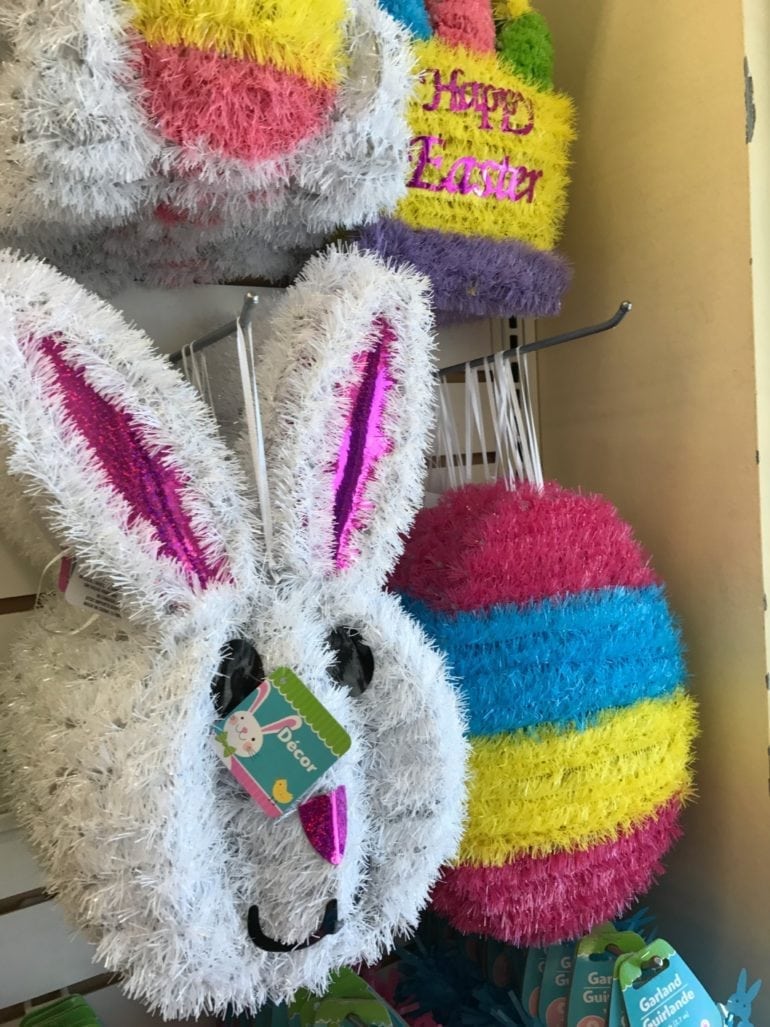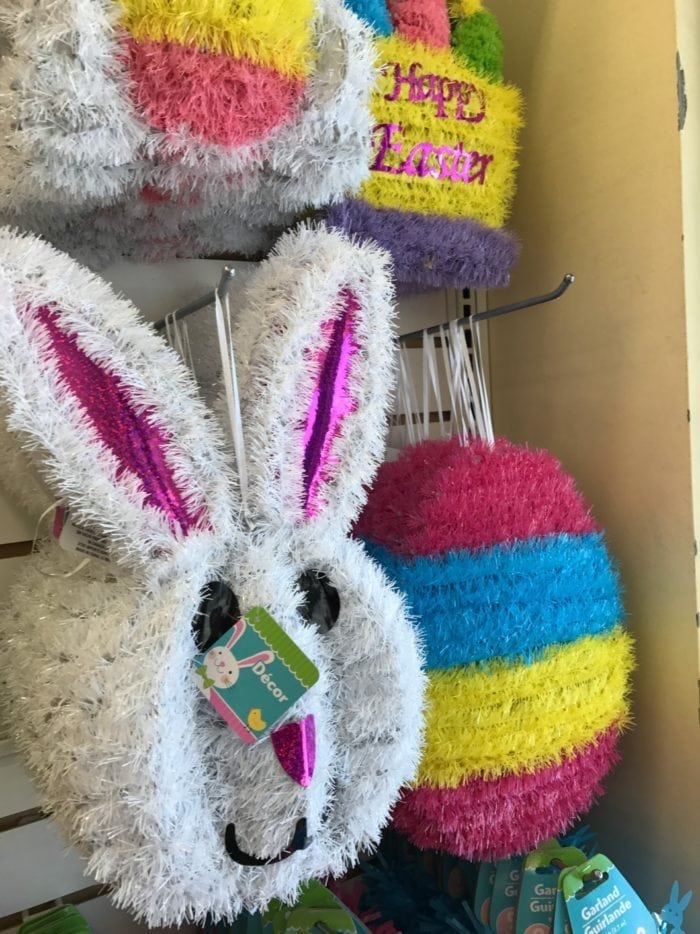 I'm not even sure what to call these, but they were fun and shiny. These would be perfect for your front door!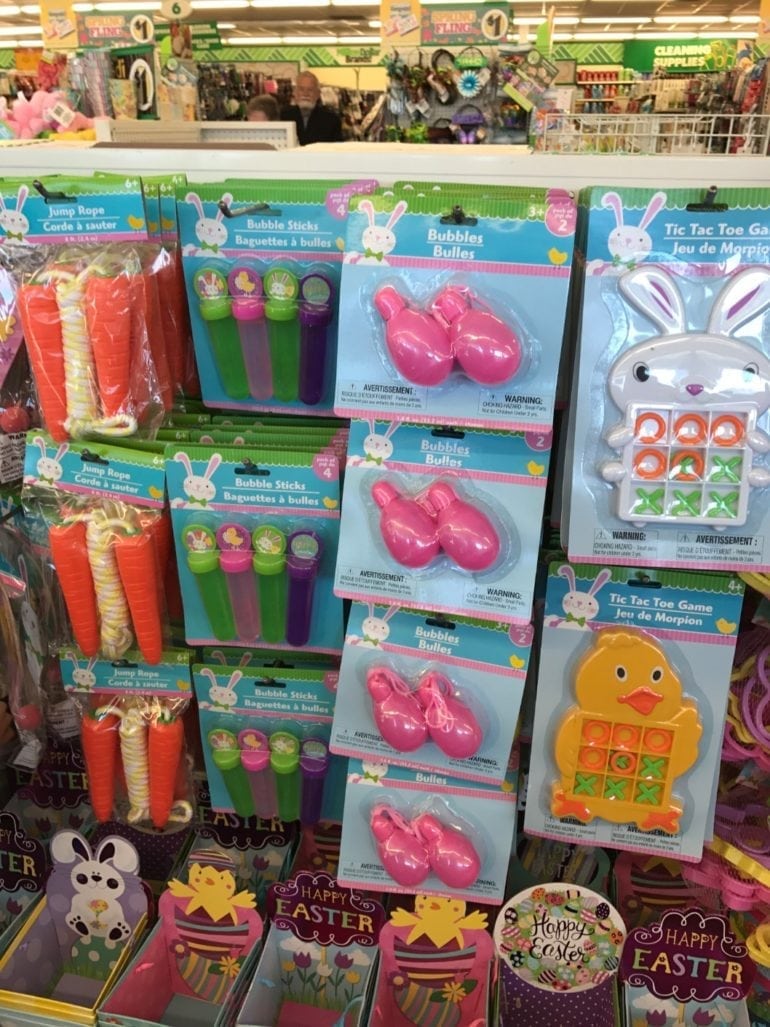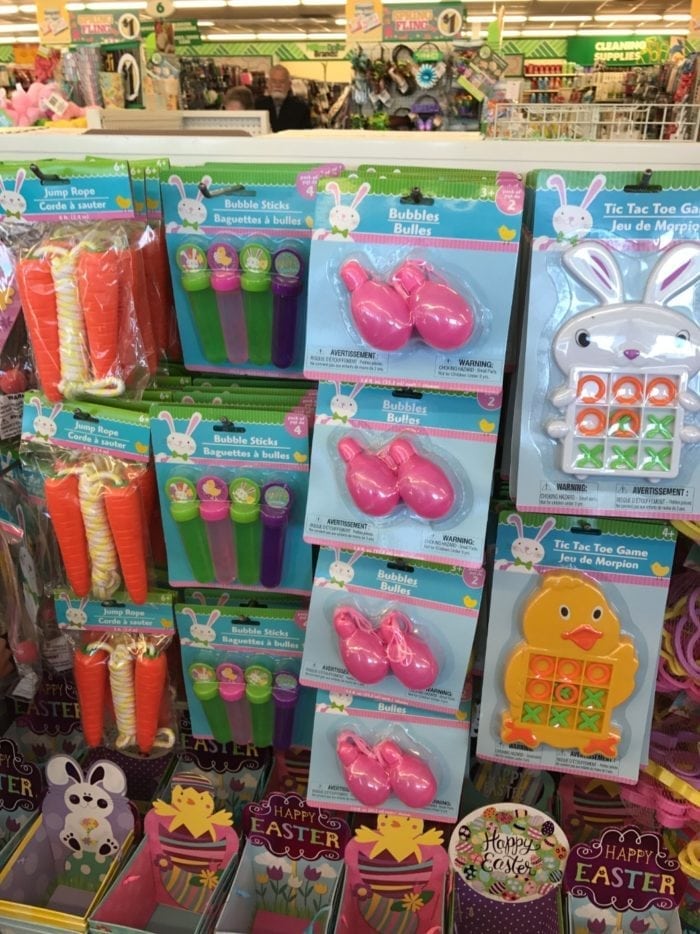 There are A LOT of items that you can put in Easter baskets – too many for my to share. But I liked these fun Easter-themed games and bubbles they had. And that carrot jump rope = all the heart eyes.
Refrigerator Magnets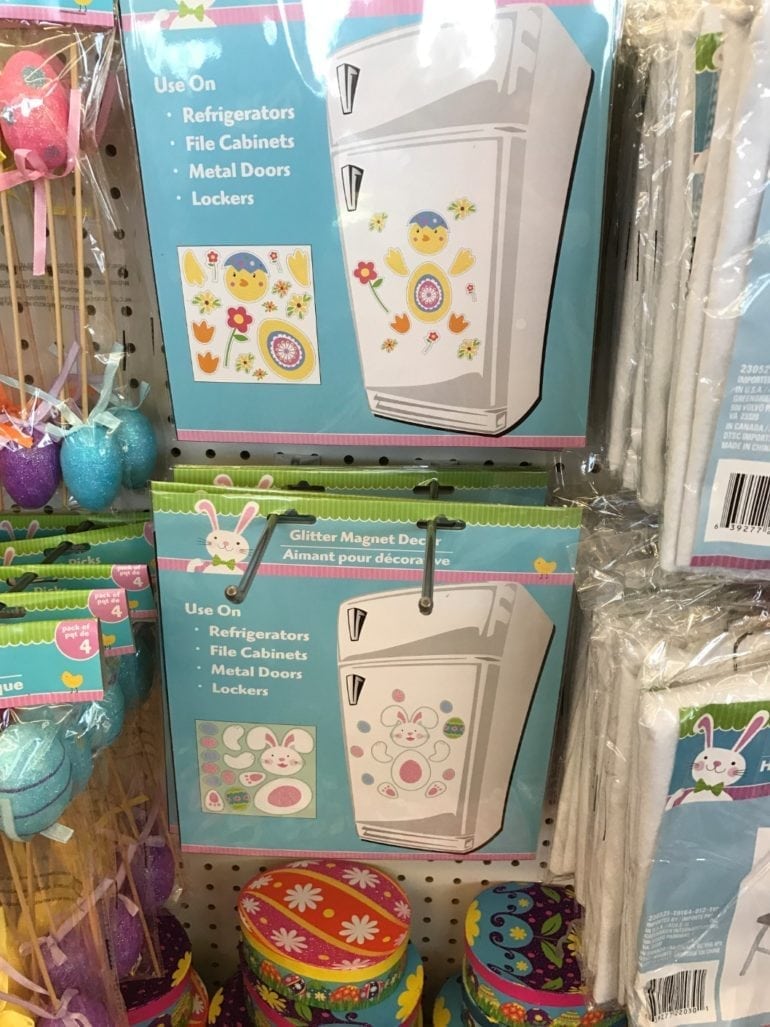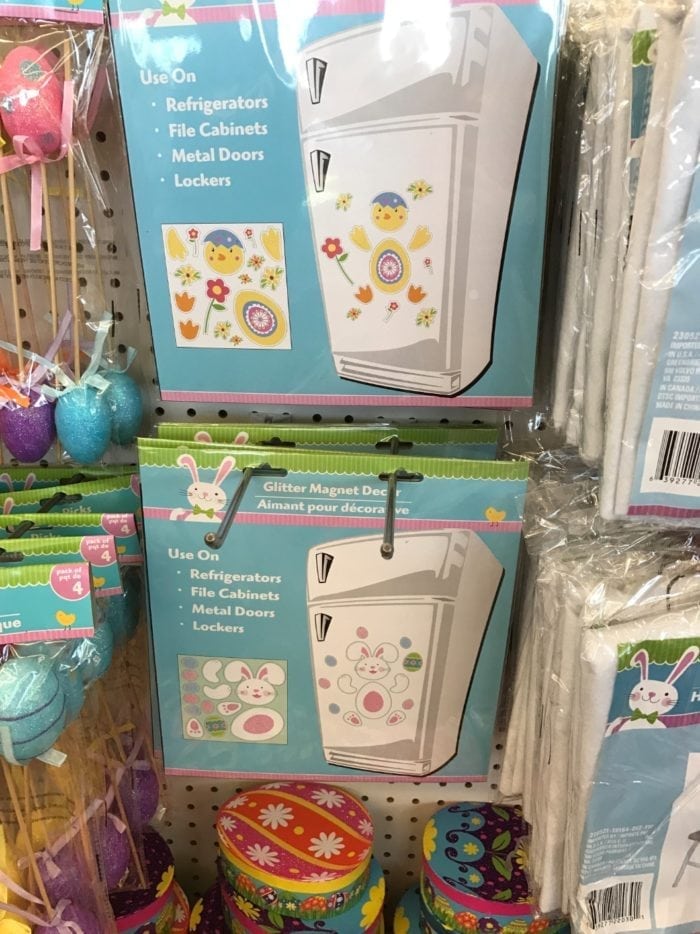 I thought these were unique and fun – perfect for little kids. I know Jack would have a blast playing with these on our fridge.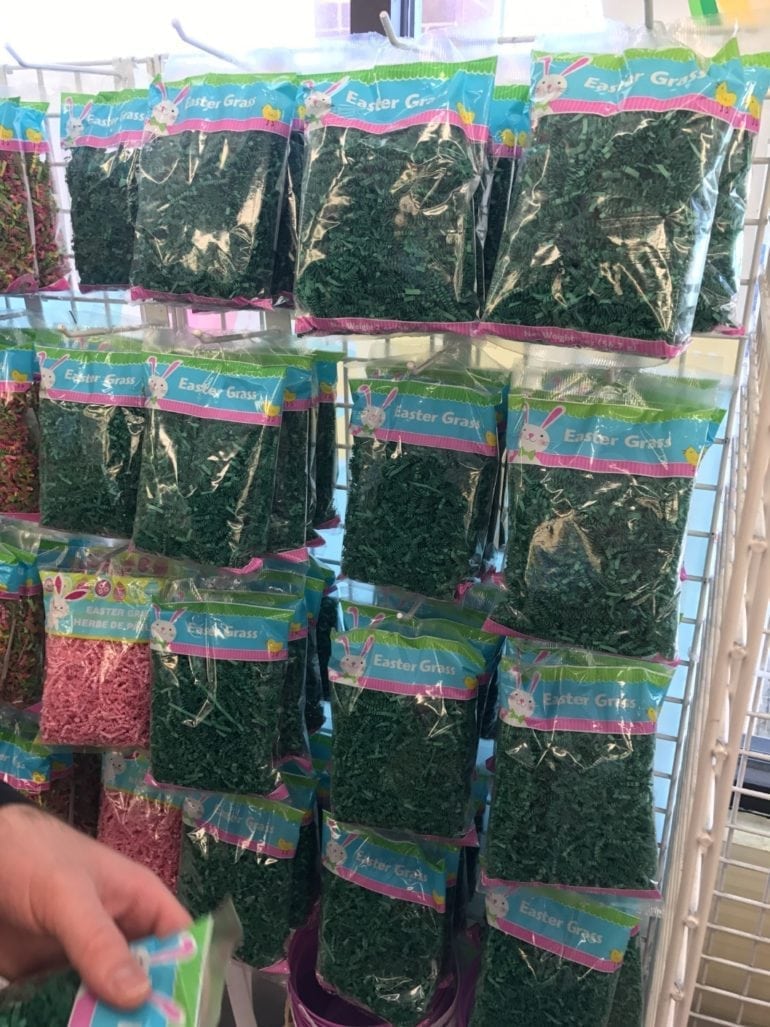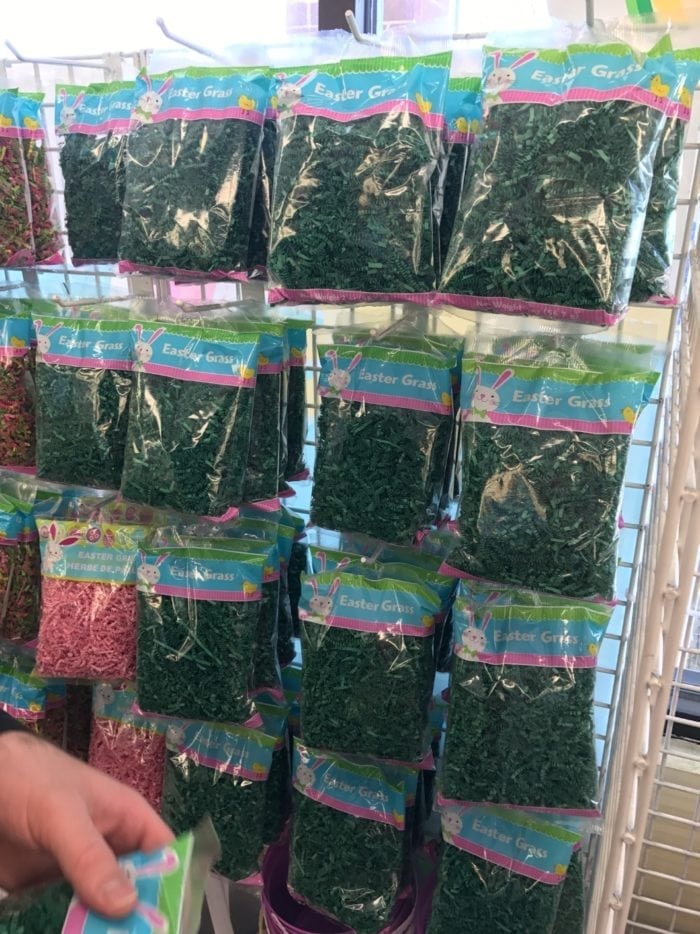 This stuff always gets everywhere, but it's essential for Easter baskets, right?! I wouldn't pay more than $1 for it either, so perfect. They had green, pink, and multi-colored.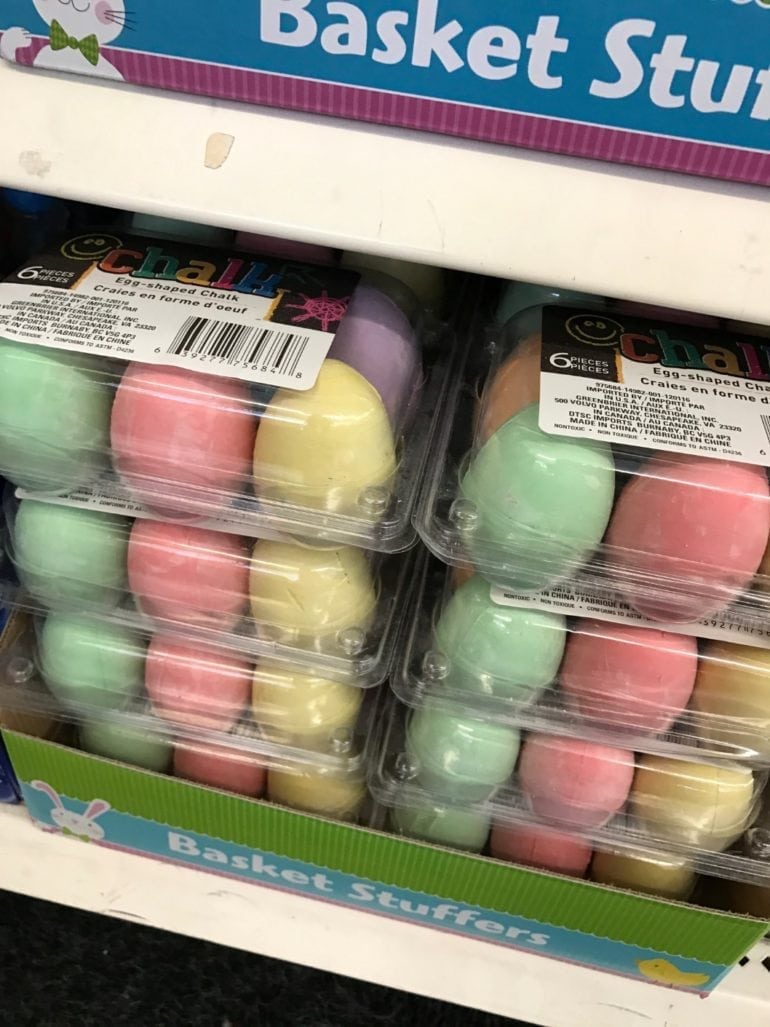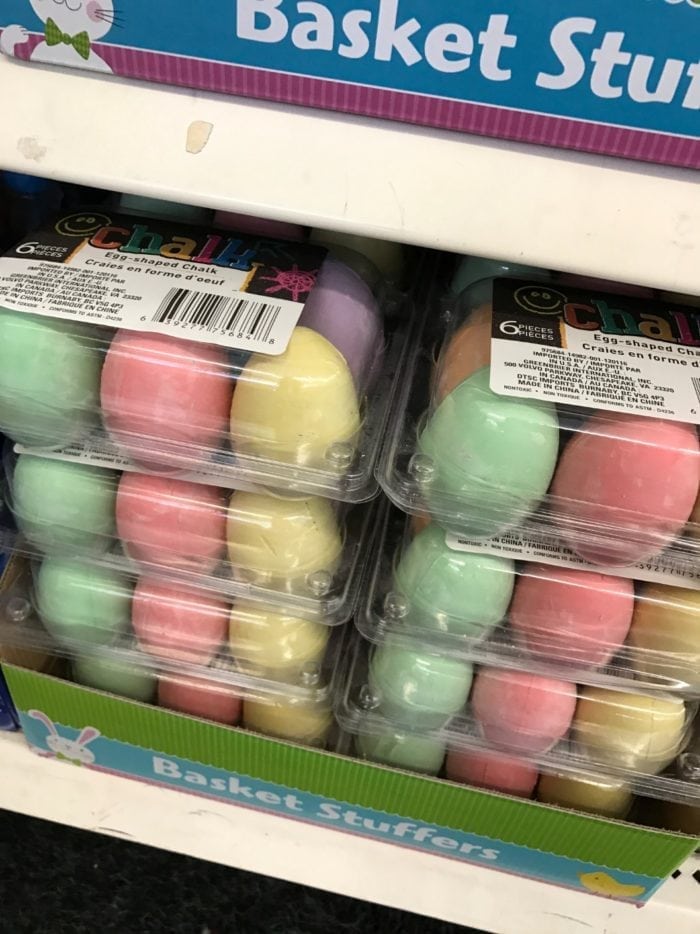 Another item that I think was kind of unique and fun. Perfect for the (hopefully) warmer months ahead.
Decorative Eggs

I already mentioned all the Easter Eggs, but I thought these two items were worth mentioining, as they are more for decorative purposes. I can think of so many fun crafts I could do with these!