This was a HUGE hit when I brought it to a party – a bacon and swiss apple cider with a tangy honey cider vinaigrette. So tasty!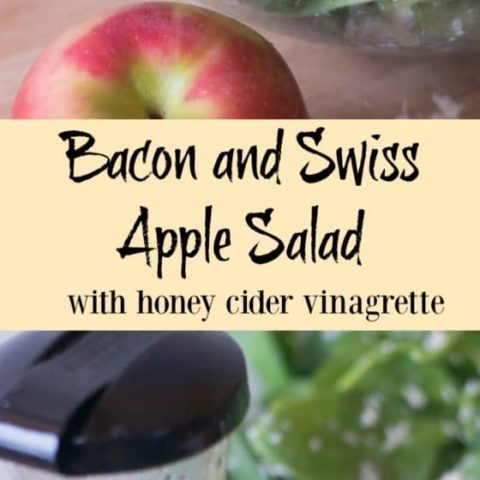 Bacon and Swiss Apple Salad with Honey Cider Vinaigrette
Ingredients
DRESSING
1/2 cup honey
1/2 cup olive oil
1/2 cup apple cider vinegar
1 teaspoon pepper
1/2 teaspoon salt
1 teaspoon onion powder
2 teaspoon poppyseed
2 tablespoons dijon mustard
SALAD
8 cups spinach leaves
8 pieces bacon, crumbled
3/4 cup shredded swiss and parmesan mixture
1 bag pomegranate infused craisins
2 large apples, diced
1/2 cup slivered almonds or pecans
Instructions
Dressing:
Combine all the ingredients in a jar with a lid and shake until well-combined. Refrigerate until everything is combined (it can last in the fridge for about a week.)
Salad:
Combine all the ingredients in a large bowl. Add the dressing right before serving.
Sometimes I love salads, other times…not so much. Jack on the other hand? Obsessed with salads. He asks for one for dinner almost every night, and when we go out to eat, he often requests one. Not like any other three-year-old I know (not that I'm complaining!)
For me, a salad has to be substantial for me to really enjoy it. I love when a salad has nuts, fruit, and occasionally cheese in it. And, of course, a delicious dressing.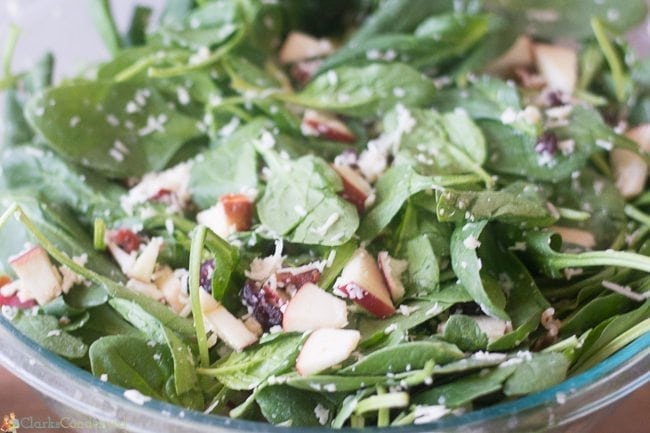 A few weeks ago, we went to a restaurant nearby called Mod  Market. We ordered a pizza, but I was regretting my choice as soon as I saw how delicious the salads looked. They were filled with fresh and delicious ingredients, and they were so hearty!
We went to my brother and sister-in-law's house the other night for a dinner and game night, and my sister-in-law asked if I would bring a salad. I really wanted to bring something delicious, so I headed to Pinterest for ideas.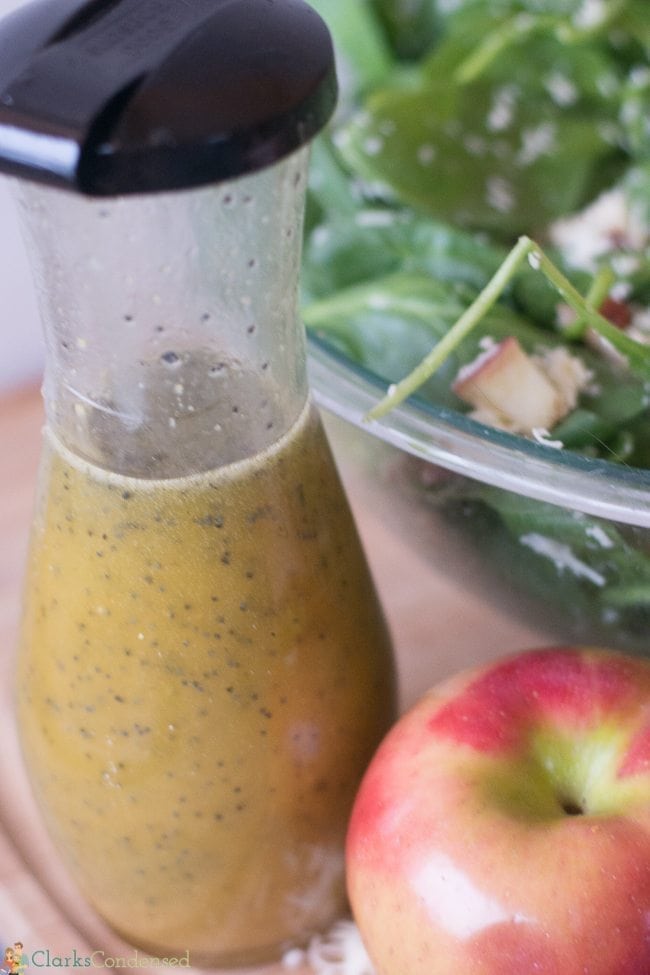 I combined a couple of different ideas I saw to make this salad. It turned out so yummy! I loved that honey apple dressing, and the combination of ingredients in the salad were delicious. I kept coming back for seconds.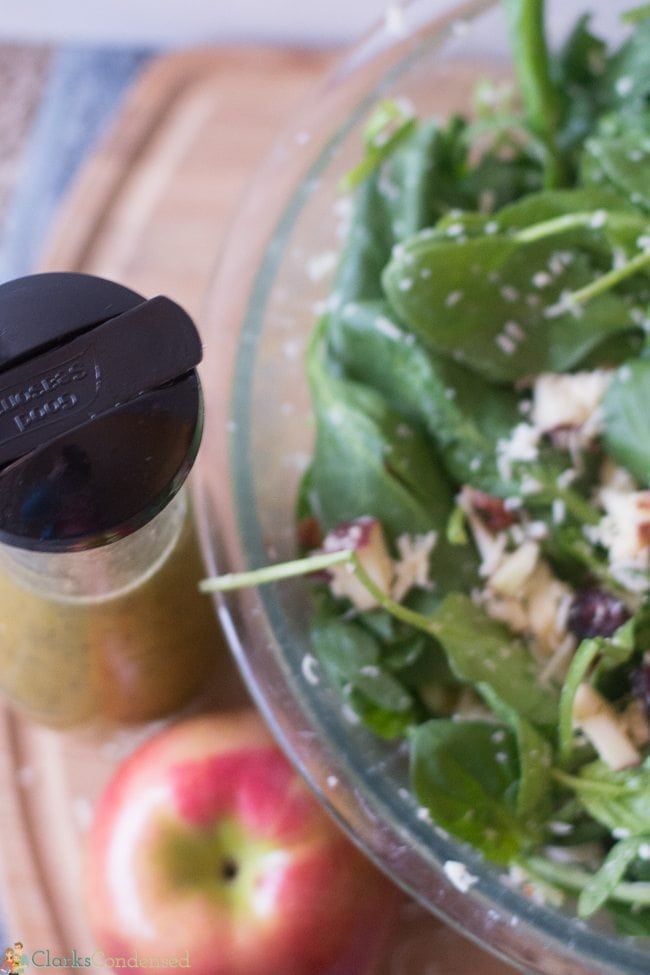 This makes a lot – so if you aren't serving more than 10 people, I would definitely halve this. It's a great salad to bring to parties though!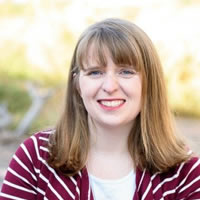 Katie is a Colorado-native, BYU graduated, and most importantly, wife to one and mother to three beautiful boys. She is passionate about sharing her experiences with others – especially about pregnancy, breastfeeding, cooking, and crafts. She is an International Board Certified Lactation Consultant. She loves spending time with her family and helping others find joy in family life.