Pork and chicken, when frozen, look deceptively similar.
So when Forrest brought up some "chicken" to defrost the other day, to be made into sweet and sour chicken, it was quite the surprise when we went to take it out of the plastic bags they had been in, and found pork! So suddenly, our sweet and sour chicken was going to be pork.
Luckily, this didn't turn out to be a fatal mistake. In fact, it turned out to be a rather tasty mistake.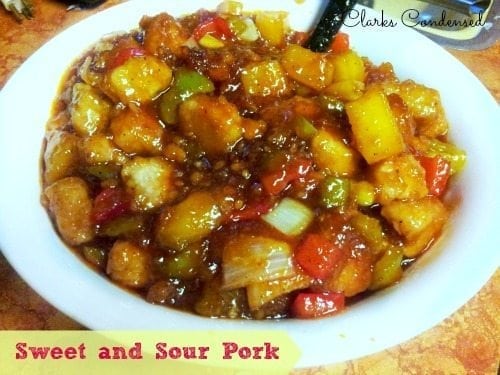 It turned out to be a big hit. We made it for my parents, brother, and grandparents who were coming back from a family reunion. I made a huge feast, only to find out that they were still pretty stuffed from their McDonald's lunch. Fortunately, they all seemed to find it in their hearts (and stomachs) to eat one or two servings of it. And to be honest, I think I liked the pork better than I liked this dish with chicken.
It also probably helped that I had this sweet little guy helping me out: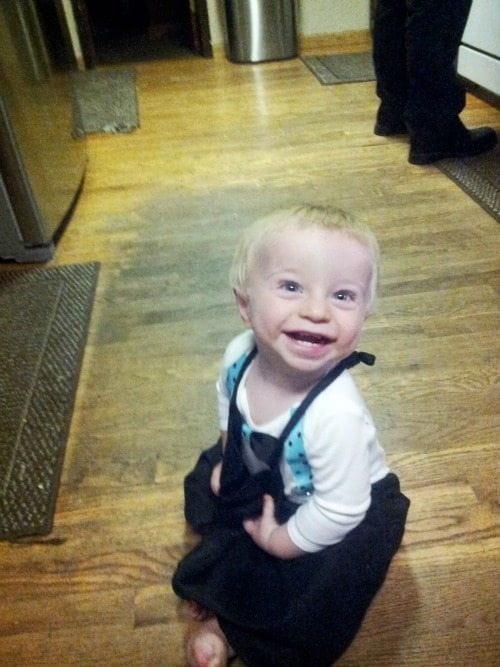 He loves when I put an apron on him when we are cooking, and he loves it even more when I let him pour ingredients into a bowl, or mix them. It makes cooking a little more difficult, but that's okay. Hopefully he'll learn to love to cook!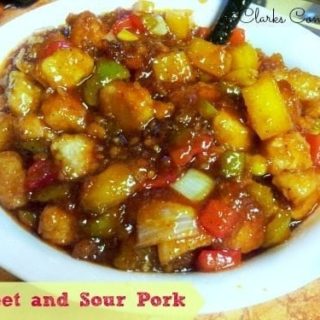 Sweet and Sour Pork with Vegetables and Pineapple
Ingredients
5-6 boneless pork chops
2 cups corn starch
2 tsp pepper
5 eggs, beaten
1/2 cup canola or coconut oil
1 1/4 cup granulated sugar
1/2 cup + 2 Tbsp ketchup
1/2 cup rice vinegar
1/2 cup apple cider vinegar
2 tablespoons soy sauce
1 1/2 tsp garlic powder
1 red pepper, cut into chunks
1 green pepper, cut into chunk
1 medium onion
1 cup pineapple chunks
Instructions
Cut pork chops into bite size pieces and place in a bowl. In another bowl, beat the five eggs, and in another bowl, put 2 cups corn starch. Then, soak the pork bites in egg, and then coat in corn starch. Shake off excess corn starch and place in a bowl.
In another bowl, mix together sugar, ketchup, vinegars, garlic powder, and soy sauce until it creates a sauce. Set aside. Prepare vegetables, and set aside as well.
Heat oil in a large skillet over medium-high heat. When it is heated, place pork in the skillet, and cook until the pork is cooked all the way through.
After pork is cooked, add vegetables to the skillet, and pour the sauce over the top, making sure to coat all the pork and vegetables. Lower the heat to medium,cover, and let simmer for 10 minutes.
Serve over rice.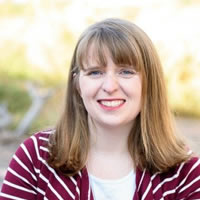 Katie is a Colorado-native, BYU graduated, and most importantly, wife to one and mother to three beautiful boys. She is passionate about sharing her experiences with others – especially about pregnancy, breastfeeding, cooking, and crafts. She is an International Board Certified Lactation Consultant. She loves spending time with her family and helping others find joy in family life.