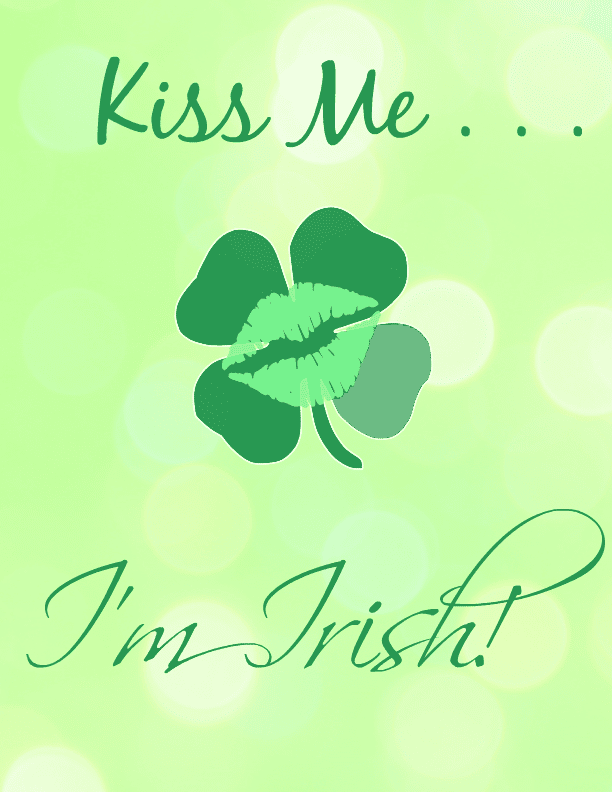 Click here for free St. Patrick's Day printable
So, I like to decorate and celebrate for all holidays, including St. Patrick's Day. But this year, it dawned on me that I don't even know why it's holiday. In an effort to make sure I wasn't inadvertently celebrating a holiday created to celebrate alcohol (since, you know, I don't drink alcohol,) I thought I would research it a little bit. Short of giving you all a history lesson, this is the best summary I was able to find:
Every year on March 17, the Irish and the Irish-at-heart across the globe observe St. Patrick's Day. What began as a religious feast day for the patron saint of Ireland has become an international festival celebrating Irish culture with parades, dancing, special foods and a whole lot of green. (source and more information here.)
So there you have it. Still not quite sure why it's such a big deal, especially if you aren't Irish, but that's okay! It's always fun to have a reason to celebrate, right?! And even if I don't know all the historical back story to St. Patrick's Day, I can't help but put green around our house.
One of the most used phrases around this time of year is, "Kiss me, I'm Irish!" And, once again, curiosity got the best of me, and I found myself searching for the origins of this phrase. My search really just gave me a bunch of wiki and yahoo answer pages, and answers ranged everywhere from people just saying it because they wanted to be kissed, to it stemming back to the Blarney stone. So who knows! Either way, it's a phrase associated with St. Patty's day, which is why I created this St. Patricky's Day printable with the popular phrase!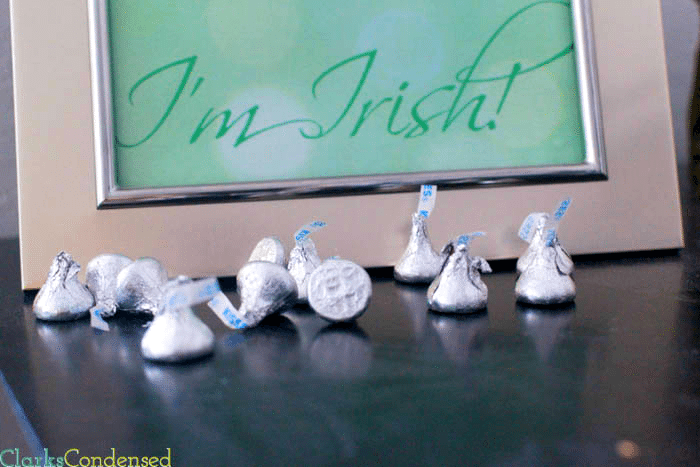 You can print it up at the beginning of the page. It should print as an 8.5×11, and it's best when paired with Hershey Kisses surrounding it (isn't everything better with Hershey Kisses?!)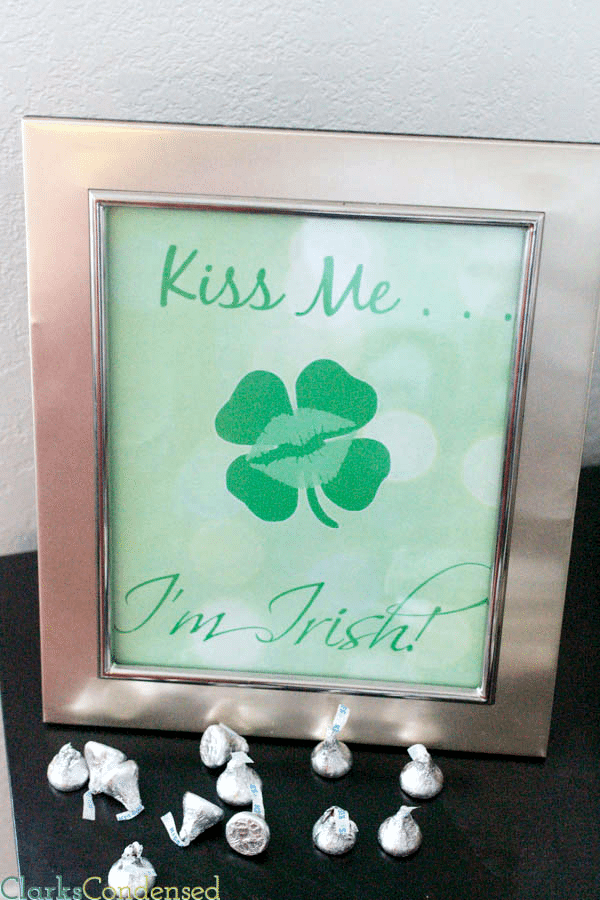 Be sure to come back later this week for more St. Patrick's Day fun, and check out some of my friend's post. We're all doing "Luck of the Irish" posts this week, so there's lots of fun ideas!

Cranberry Almond Soda Bread by The Bitter Side of Sweet
Corned Beef Hash by BellyFull
Shamrock Cupcakes by Organized Island
St. Patrick's Day Shamrock Hair for Girls by One Creative Mommy
Leprechaun Lime Rice Krispy Treats by A Pinch of Glitter
Lucky Bingo Printable by SayNotSweetAnne
Peanut Butter Blossoms by From Gate to Plate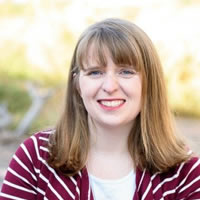 Katie is a Colorado-native, BYU graduated, and most importantly, wife to one and mother to three beautiful boys. She is passionate about sharing her experiences with others – especially about pregnancy, breastfeeding, cooking, and crafts. She is an International Board Certified Lactation Consultant. She loves spending time with her family and helping others find joy in family life.