These super soft salted caramel pumpkin cookies are the perfect fall-time treat. The cookie is easy to put together (no chilling time required), and the salted caramel frosting is absolutely amazing. You don't want to miss this recipe!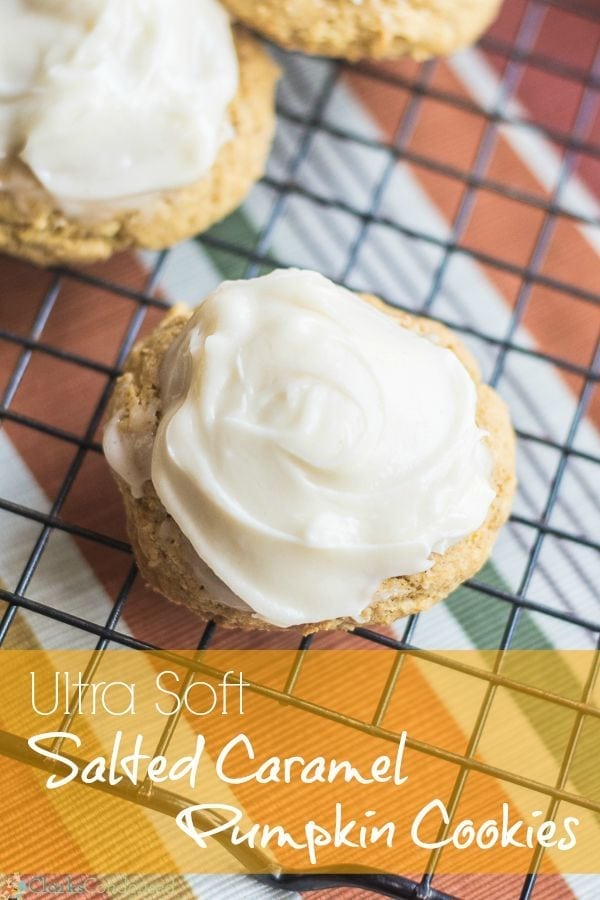 A few weeks ago, my parents invited us to attend their neighborhood's annual summer picnic. I always loved going to this growing up, so I was excited to be able to attend. They always have lots of yummy food and activities for the kids.
Before the picnic, there is always a parade where kids can decorate their bikes, wagons, etc. and march from the neighborhood elementary school to the park. As soon as I told Jack about it, he didn't stop asking me when we'd be able to go to the parade. Needless to say, he was excited.
Forrest drove the car to the park, and after we were walking for about two minutes, I realized it was a bad idea to have me walk with Jack. I've exercised consistently throughout this whole pregnancy, but it didn't matter – walking in 93 degree weather, with no cloud cover, uphill for about a mile…probably wasn't a good idea. I just about died.
Fortunately, we made it, and Jack rode his bike the whole way. The rest of the day was fun!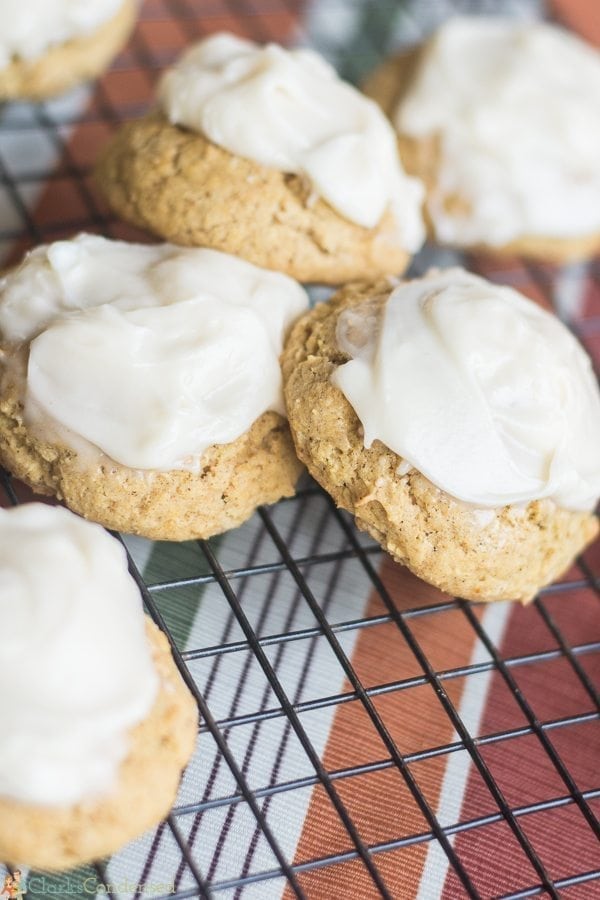 Anyways, they had a bake sale, so I offered to make something for it. It took me forever to decide on something (that wouldn't require me running to the store to get ingredients for), but I finally decided on pumpkin cookies. I had been wanting to try these soft pumpkin cookies from Love Bakes Good Cakes, so I thought I'd try them out this day. I changed a few things up, and I came up with a yummy salted caramel frosting.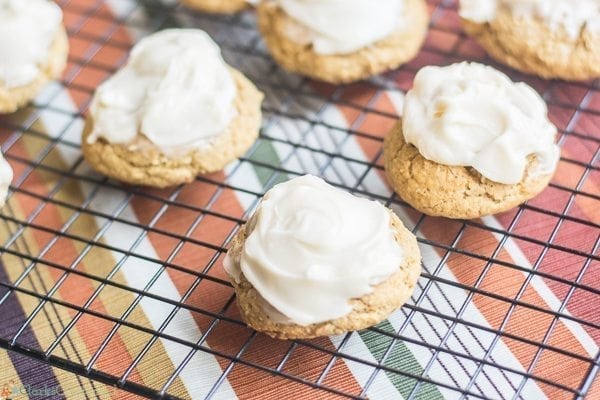 I sent about a dozen to the picnic, and we ate the rest at my parent's house. Needless to say, they didn't last very long. While I love a good chocolate chip pumpkin cookie, these were absolutely fabulous. I love anything with caramel, and the actual cookie was SO soft. This is one of those recipes I plan to make again and take to parties!
Here is another recipe you may love –  pumpkin chocolate chip cookies!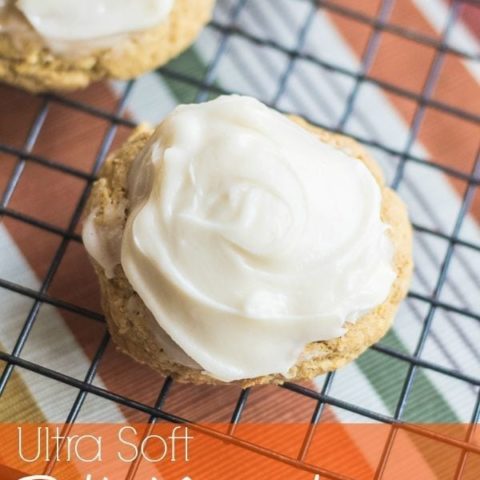 Salted Caramel Pumpkin Cookies
Ingredients
COOKIES
2½ cups all-purpose flour
1 tsp. baking soda
1 tsp. baking powder
1 teaspoon pumpkin pie spice
½ tsp. salt
1 cup sugar
½ cup butter, softened
1 cup pumpkin puree
1 large egg
1 tsp. vanilla extract
FROSTING
1/2 stick butter, softened,
4 ounces cream cheese, softened
1/2 cup caramel sauce
1 1/2 - 2 cups powdered sugar
1/2 teaspoon salt
Instructions
COOKIES
Preheat oven to 350 degrees.
Combine flour, baking soda, baking powder, pumpkin pie spice, and salt together in a bowl. Set aside.
Cream butter, sugar, and pumpkin puree in a bowl.
Add egg and vanilla and mix until smooth.
Add the flour mixture to the sugar mixture and mix until a soft dough is formed.
Place spoonfuls of cookie dough on a greased cookie sheet or silicone baking mat.
Bake for about 15 minutes. Let cool on cooking sheet for a few minutes and then transfer to a cooling rack.
Cool completely and frost cookies.
FROSTING
In a stand mixer or with a hand mixer, combine butter and cream cheese until smooth.
Add in salt and caramel sauce and mix again.
Add in powdered sugar 1/2 cup at a time until desired consistency is reached.
Use immediately.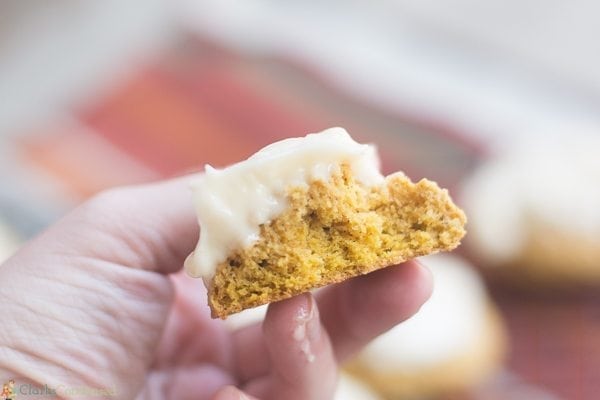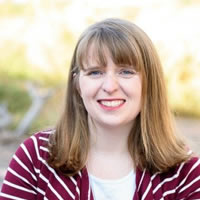 Katie is a Colorado-native, BYU graduated, and most importantly, wife to one and mother to three beautiful boys. She is passionate about sharing her experiences with others – especially about pregnancy, breastfeeding, cooking, and crafts. She is an International Board Certified Lactation Consultant. She loves spending time with her family and helping others find joy in family life.