College can be rough when it comes to eating. I've heard countless stories of people who lived off of cream of wheat for weeks at a time, or hot dogs and macaroni and cheese. Not exactly healthy, right? I was fortunate enough to always have enough money for rent and food, and I loved to cook and bake, so I made it a priority to make good food (past roommates will say I was the reason they gained the infamous Freshman Fifteen.)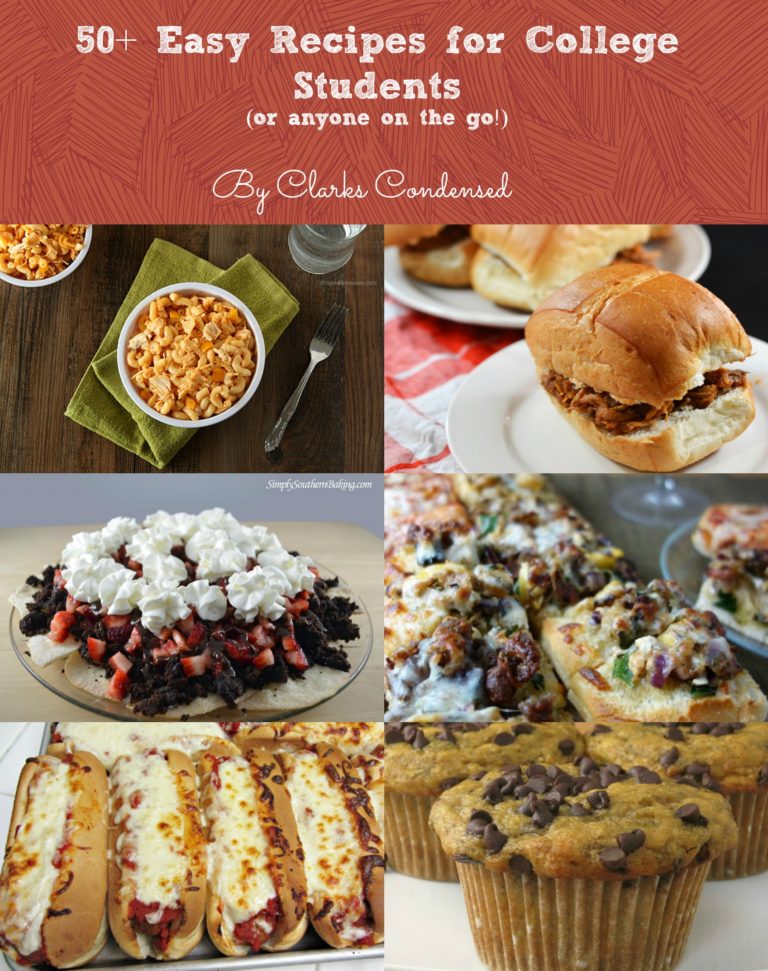 Easy Recipes for College Students
However, I know that my situation isn't always typical. You may have super demanding classes, a job, and an intense social life that could prevent you from making a gourmet meal every day. So, for all you busy college students (or anyone else on the go), here are 50+ easy recipes to have on hand. I've gathered together some delicious main dishes, desserts, snacks, and more. And, if you make enough, most of these would be great to eat as leftovers! If you love this collection, pin the main photo above, but if you'd like to save an individual recipe, go to the website it is from and pin it from there.
Also, I just created another great round-up of simple one-dish meals that are perfect for college students. Click on the image below to check it out!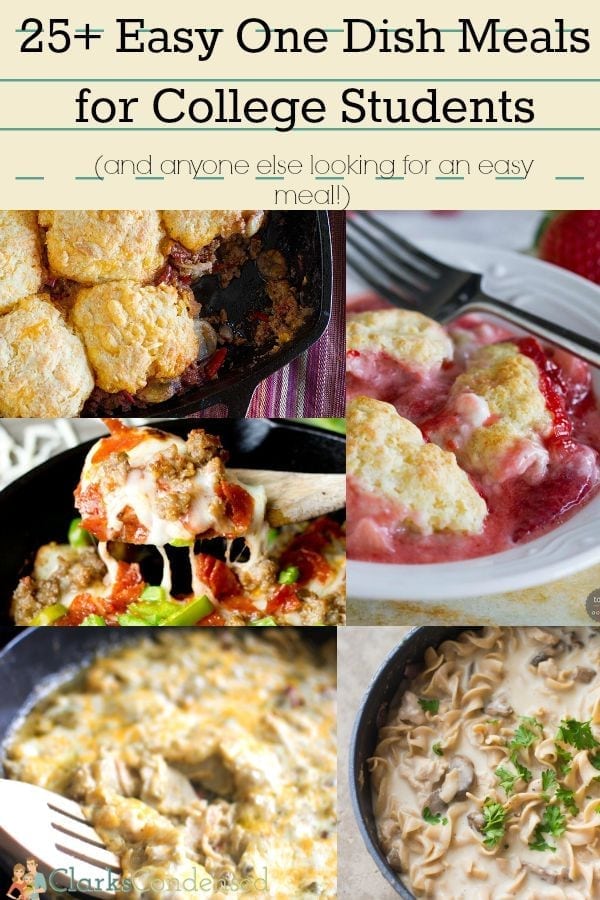 or if you have a sweet-tooth, you might be interested in these delicious single serve dessert recipes!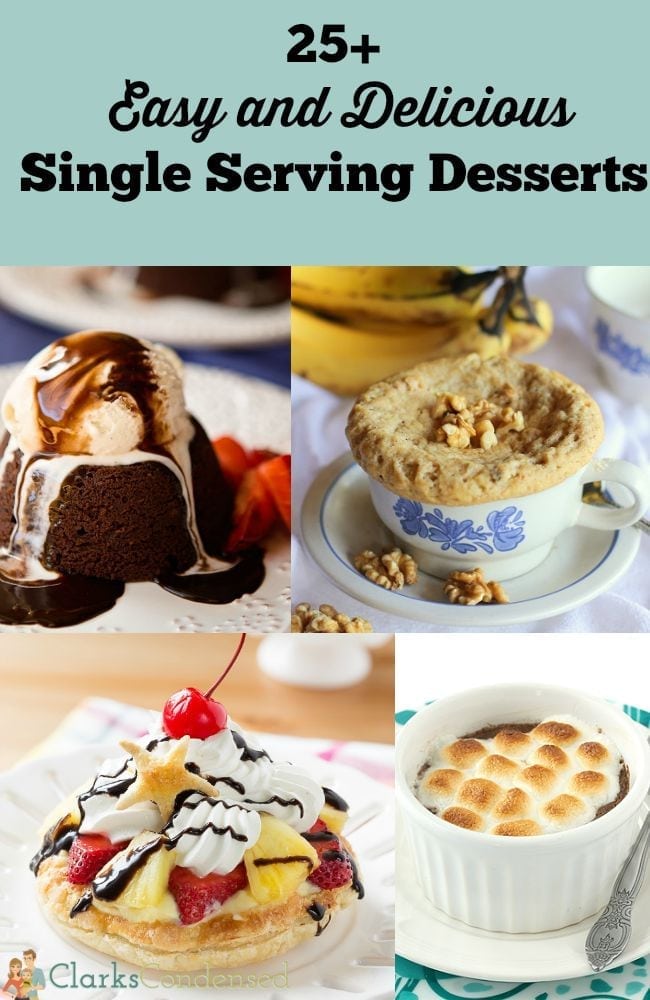 Also, here are a few recommended college recipe books (and if you sign up for Amazon Student – you can get a free trial to test it out – you can get most of these shipped for free!)
Here are six AMAZING tools you can use in the microwave to make cooking even easier that every college student should have (some of these would work great with some of the college recipes below!):
College Food Ideas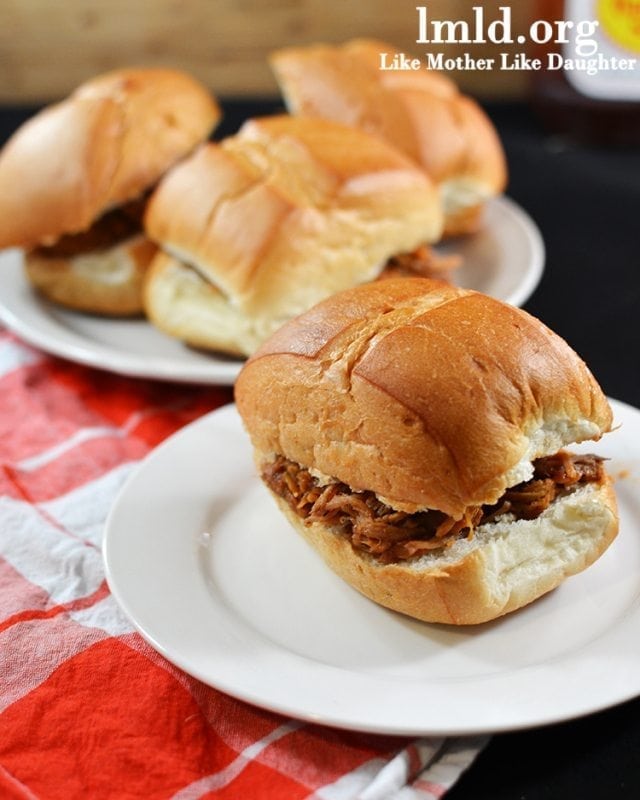 Crock Pot BBQ Pulled Pork Sandwiches by Like Mother Like Daughter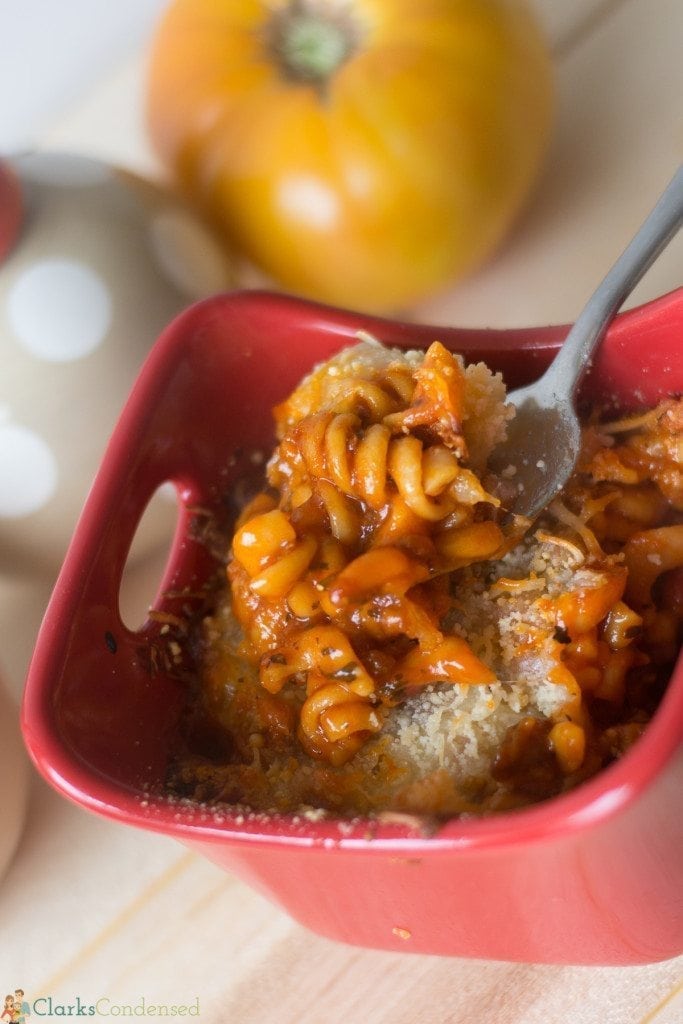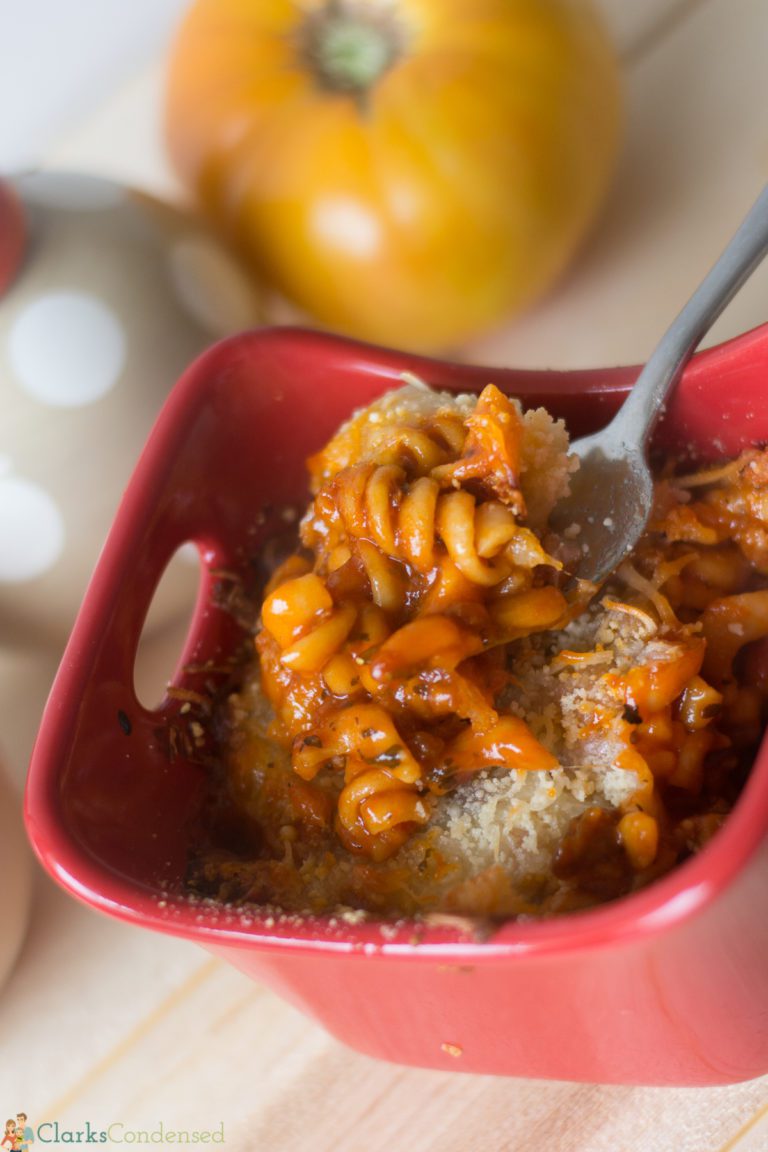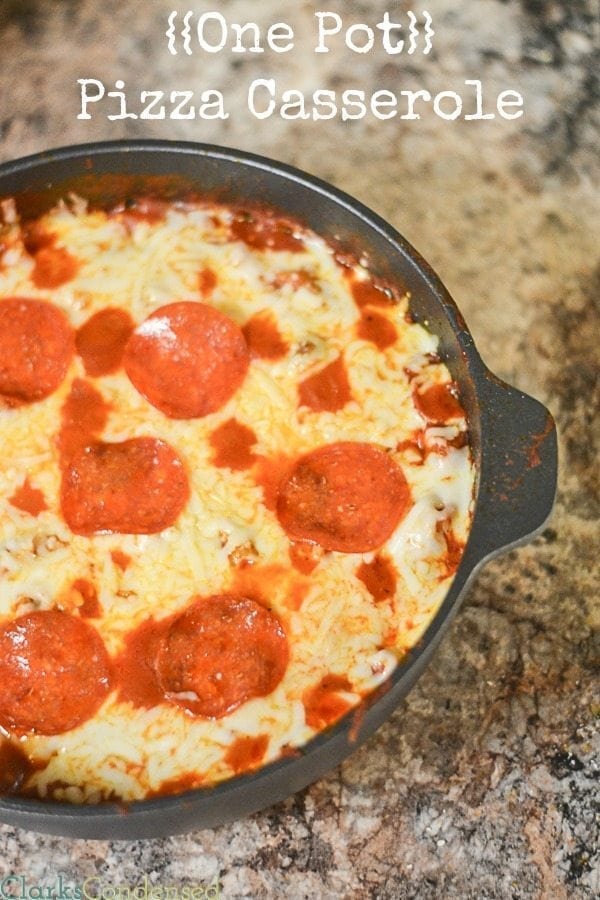 One Pot Pizza Pasta Casserole by Clarks Condensed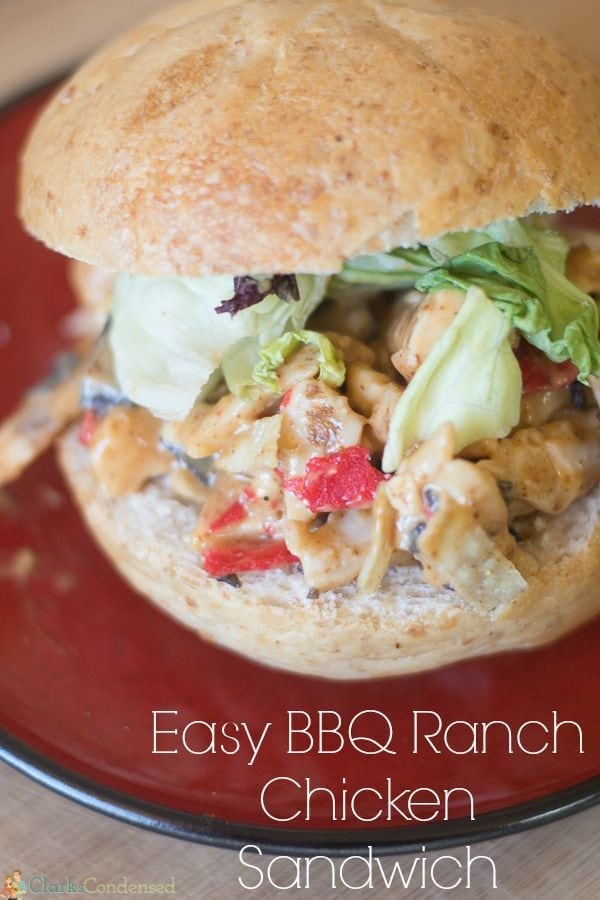 Easy BBQ Ranch Chicken Sandwich by Clarks Condensed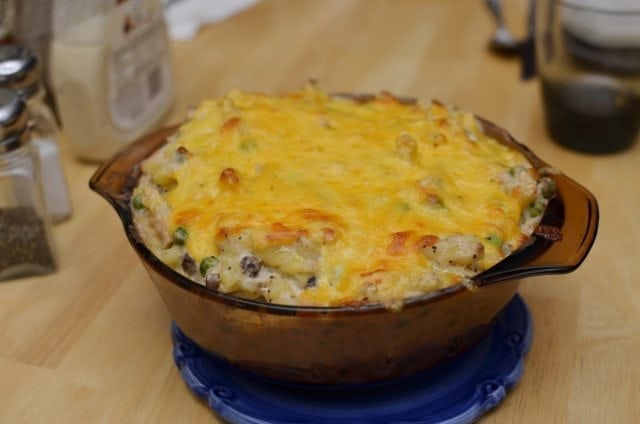 Tuna Casserole by Like Mother Like Daughter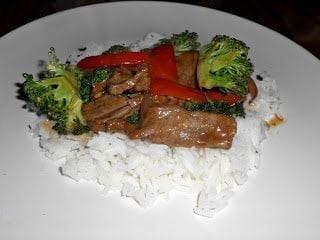 Beef and Broccoli Bowl by Hezzi D's Books and Cooks
Buffalo Macaroni Cheese by Chocolate Moosey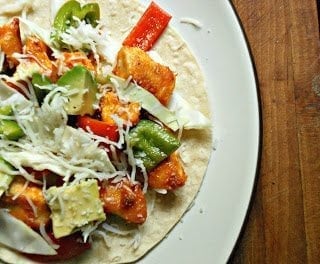 Buffalo Chicken Tacos by Hezzi D's Books and Cooks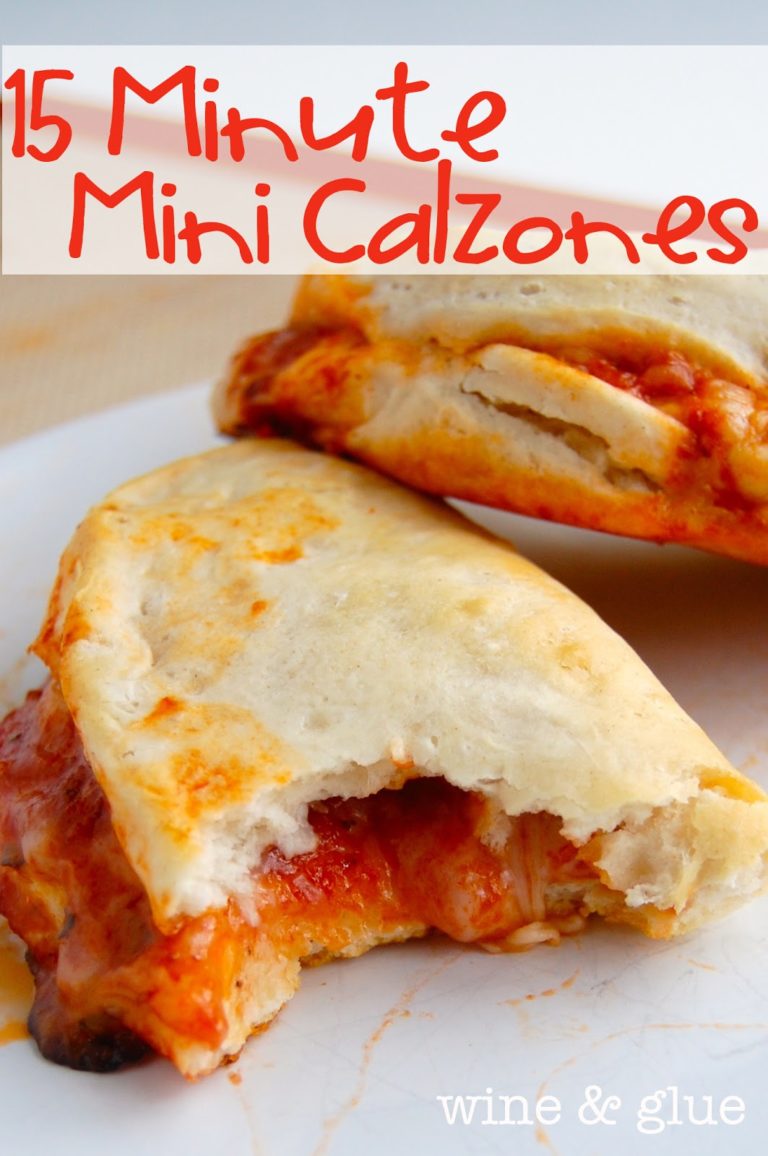 15 Minute Calzones by Wine & Glue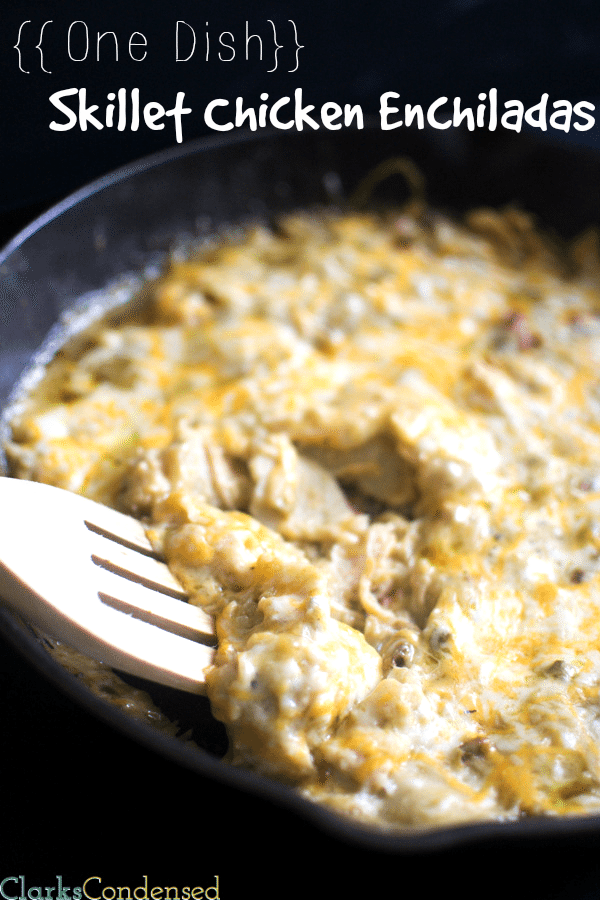 Skillet Enchiladas by Clarks Condensed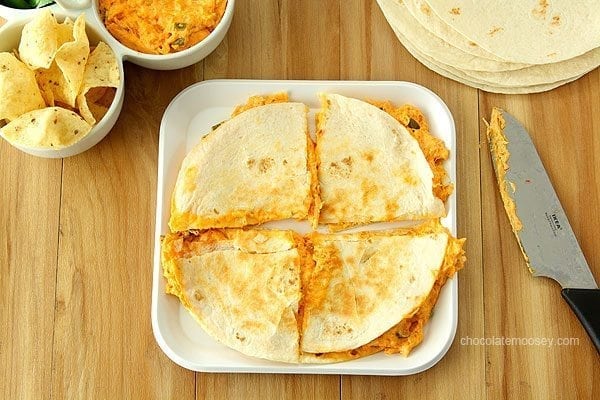 Buffalo Chicken Dip Quesadillas by Chocolate Moosey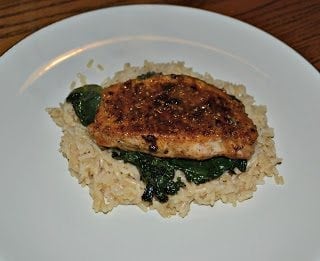 Chicken Teriyaki Pork Chops by Hezzi D's Books and Cooks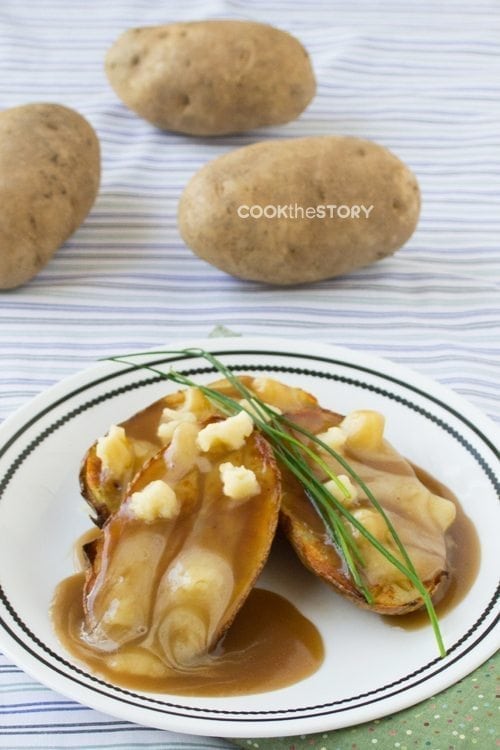 Lazy Poutine by Cook the Story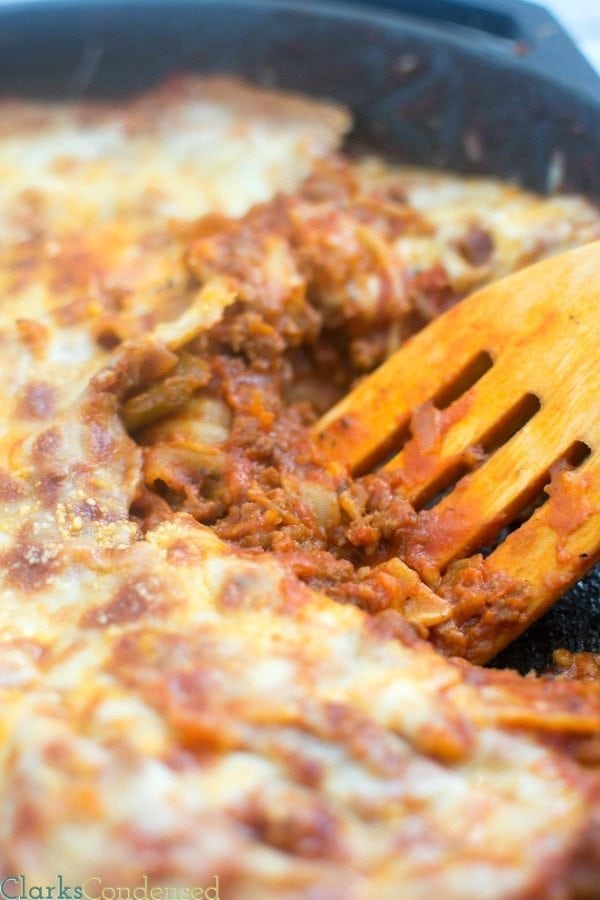 Skillet Lasagna by Clarks Condensed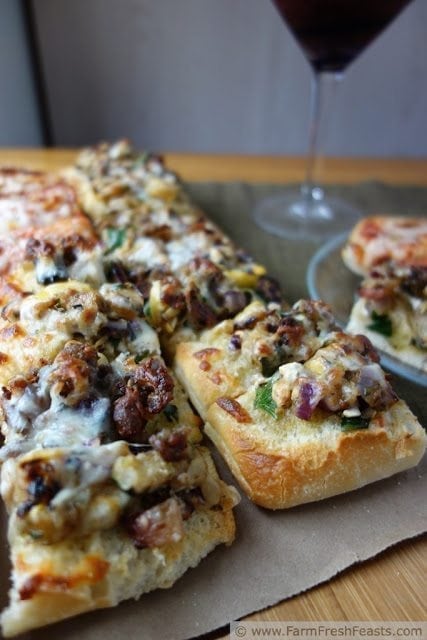 Grilled Veggie Ciabatta by Farm Fresh Feasts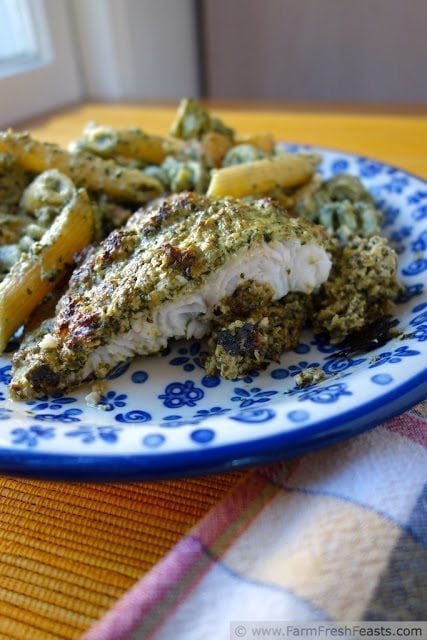 Baked Swai with Pesto and Ricotta by Farm Fresh Feasts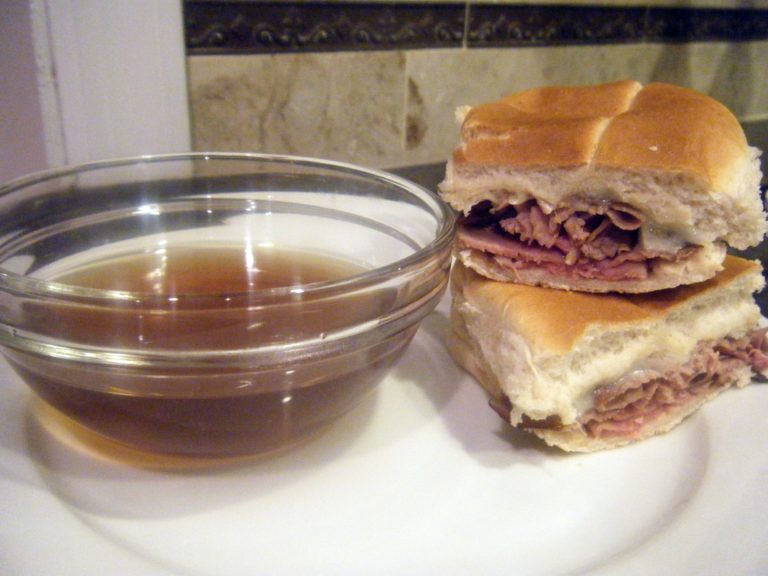 French Dip Sandwich by Snappy Gourmet
Spinach Artichoke Pesto Pasta by Farm Fresh Feasts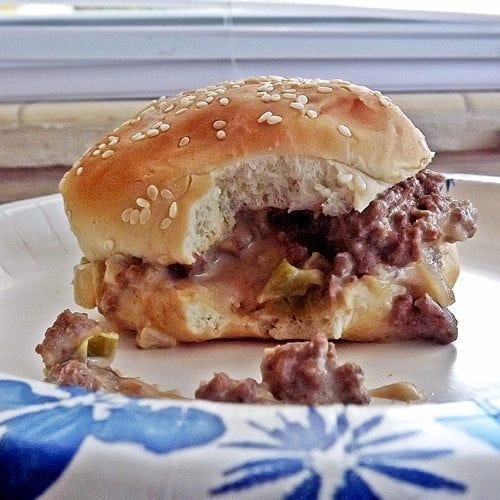 Cheese Steak Sloppy Joes by Blueberries and Blessings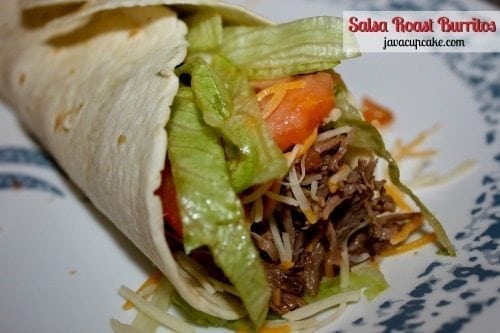 Salsa Roast Burritos by Java Cupcake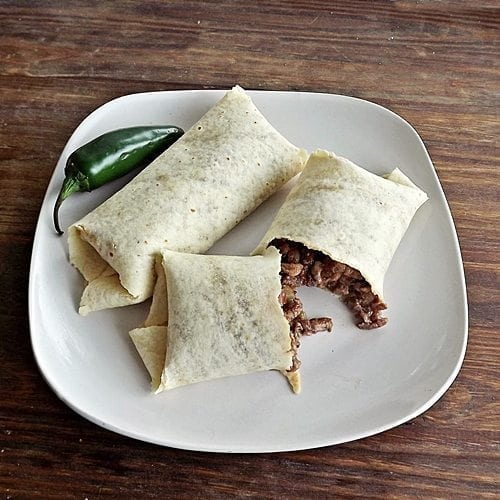 Carne Picata Burritos by Blueberries and Blessings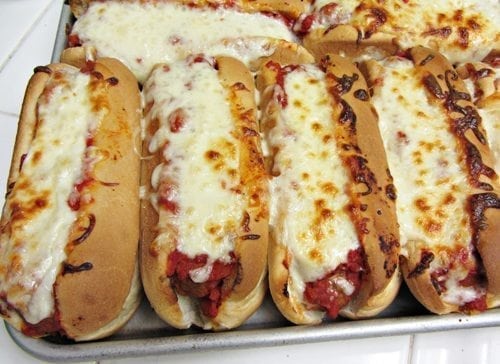 Oven Baked Meatball Sandwiches by Home Cooking Memories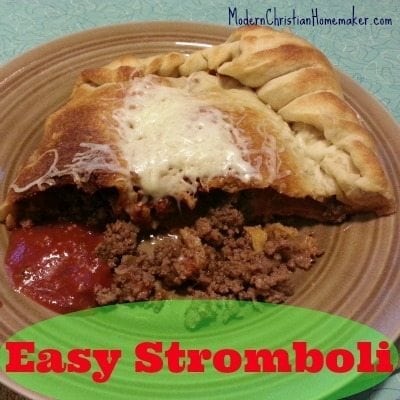 Easy Stromboli by Modern Christian Homemaker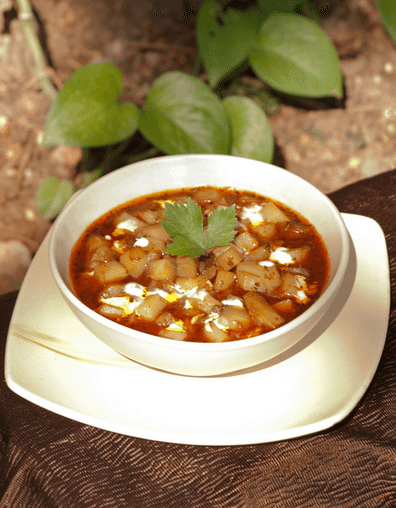 Veg Potato Goulash by Masala Herb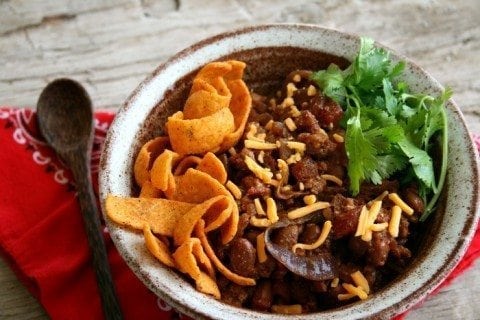 Healthier Santa Fe Pie by Shockingly Delicious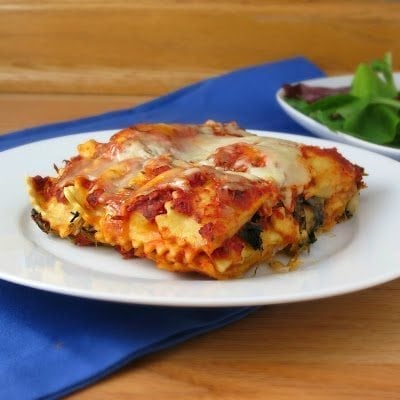 Easy Weeknight Ravioli Lasagna by Alida's Kitchen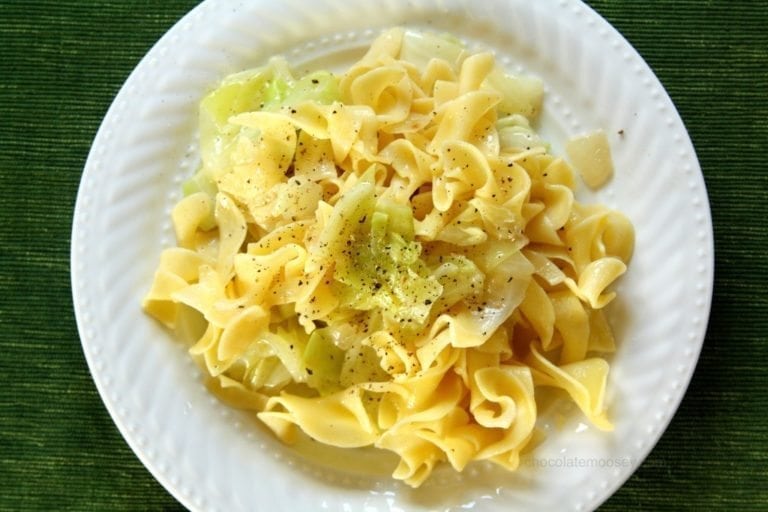 Haluski (Cabbage and Noodles) by Chocolate Moosey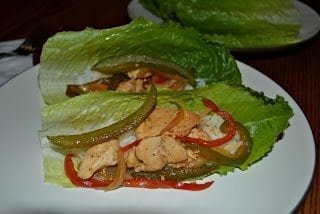 Chicken Stir Fry Lettuce Wraps by Hezzi D's Books and Cooks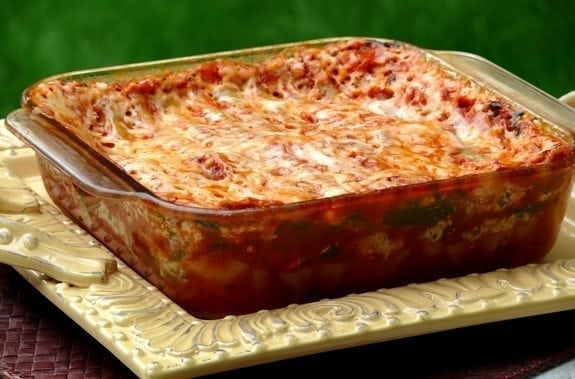 Homemade Microwave Lasagna by the Noble Pig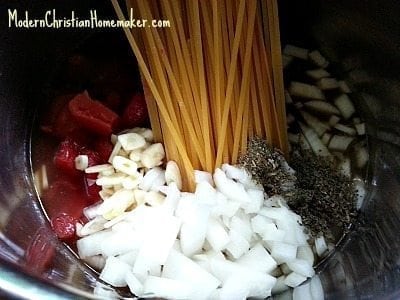 One Pot Pasta by Modern Christian Homemaker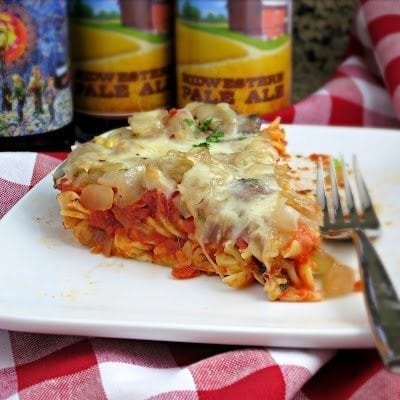 Pasta Pizza Pie by Alida's Kitchen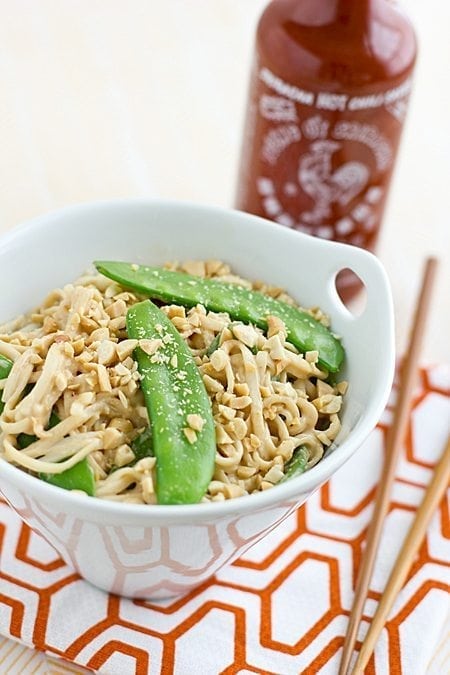 Peanut Udon Noodles by Oh My Veggies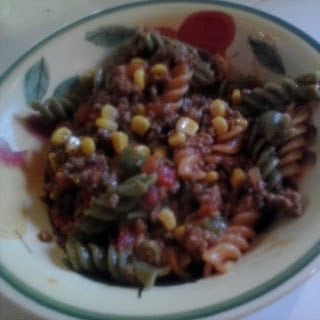 Rainbow Goulash by Granny's Southern Cooking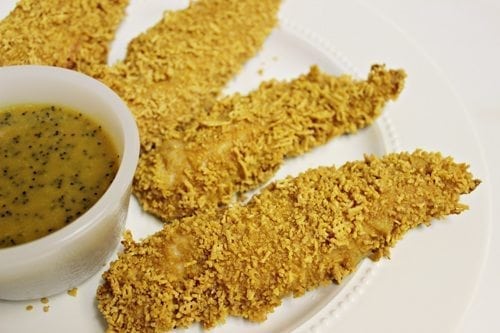 Sweet and Crunchy Chicken Tenders by Home Cooking Memories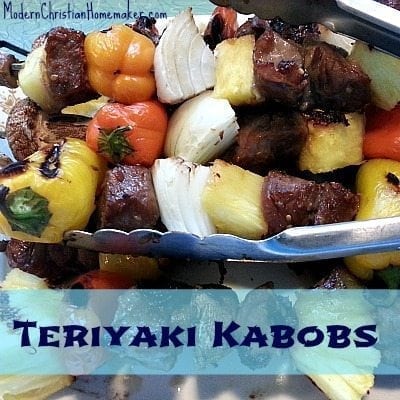 Teriyaki Kabobs by Modern Christian Housemaker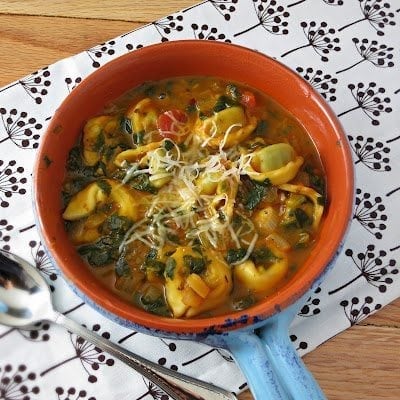 Tortellini Soup by Alida's Kitchen
  Appetizers and Side Dishes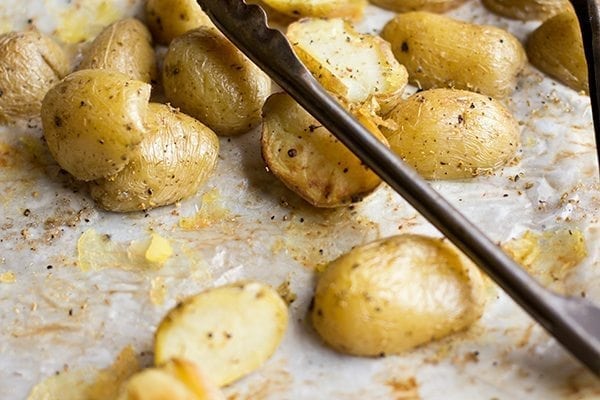 Roasted Potatoes with Fennel Pollen by The Tomato Tart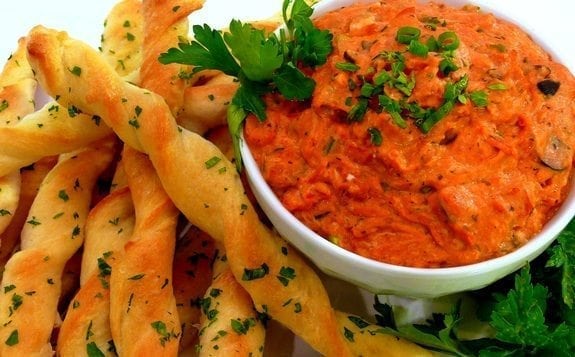 Cheesy Pepperoni Dip by Noble Pig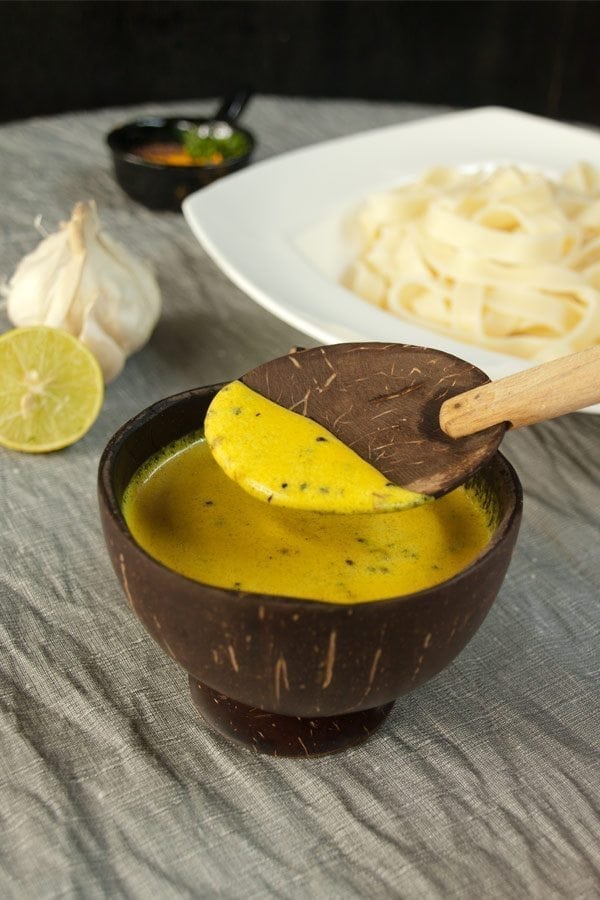 Lemon Pasta Sauce by Masala Herb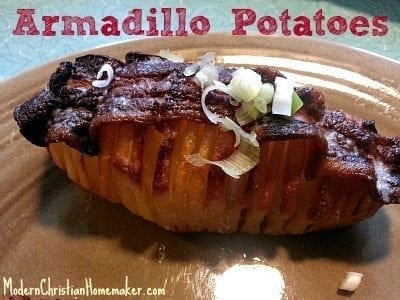 Armadillo Potatoes by Modern Christian Homemaker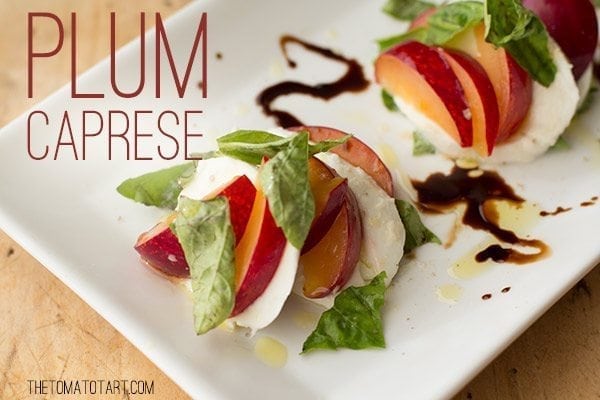 Plum Caprese by The Tomato Tart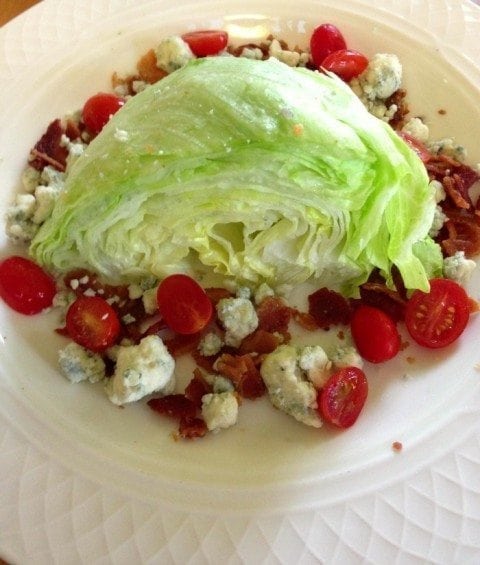 Wedge Salad by Shockingly Delicious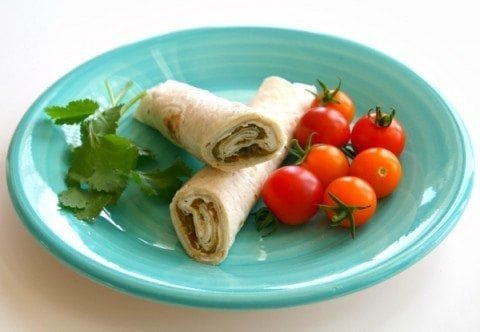 Poor Man's Burrito by Shockingly Delicious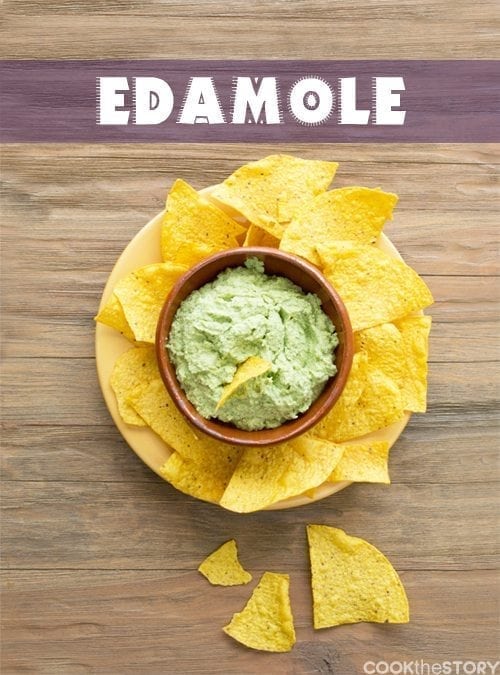 Edamole by Cook the Story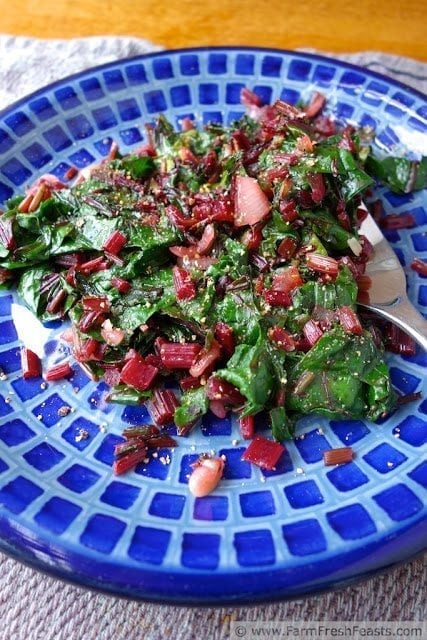 Sauteed Beat Greens and Spring Onions by Farm Fresh Feasts
Breakfast and Snacks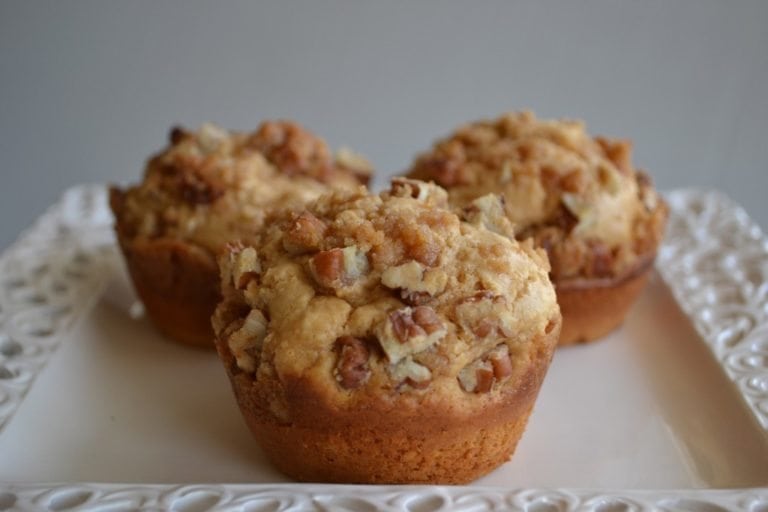 Caramel Pecan Ice Cream Muffins by Simply Southern Baking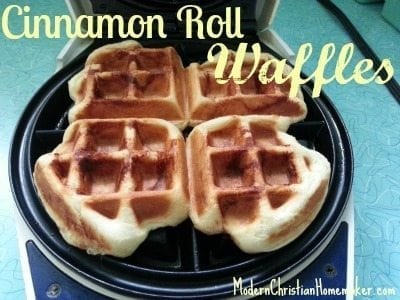 Cinnamon Roll Waffles by Modern Christian Homemaker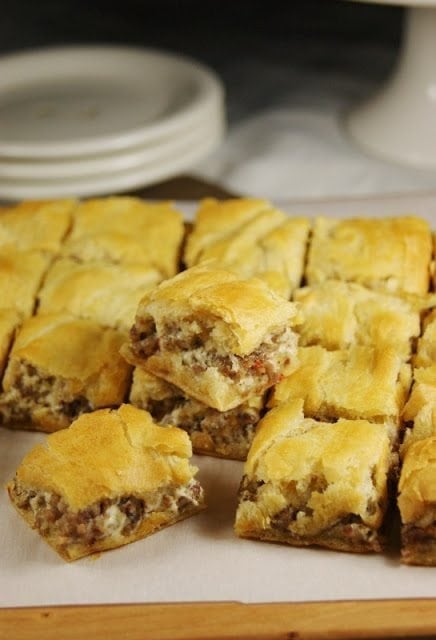 3 Ingredient Crescent Sausage Bites by The Kitchen is My Playground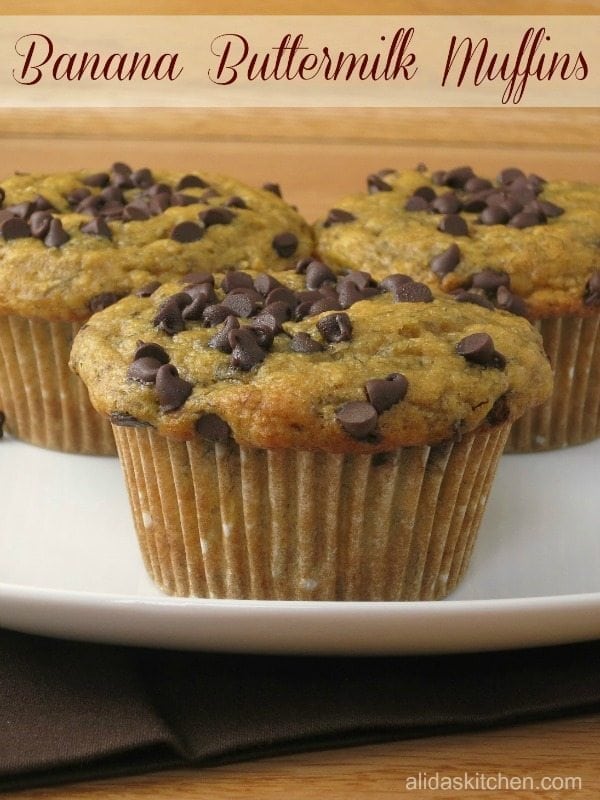 Banana Buttermilk Muffins by Alida's Kitchen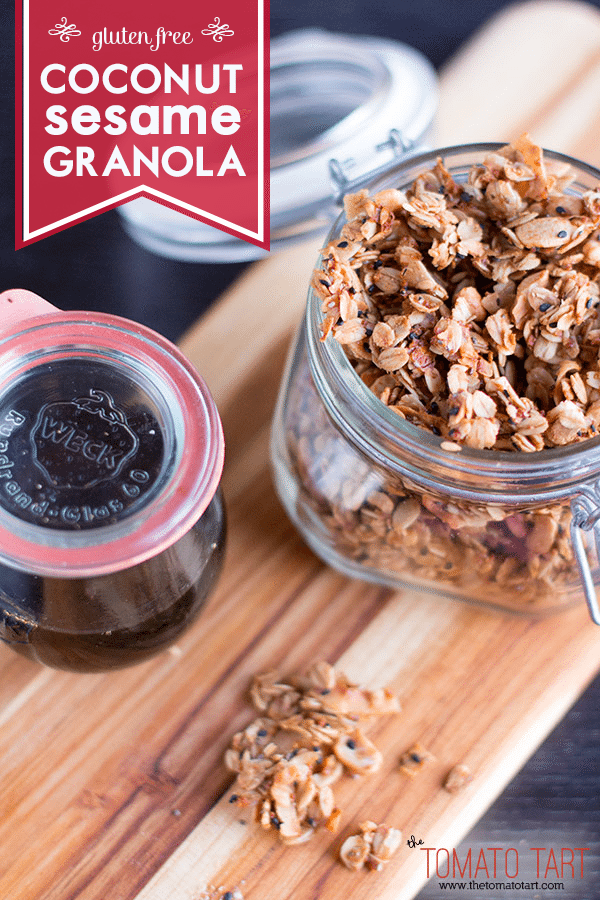 Coconut Sesame Granola by The Tomato Tart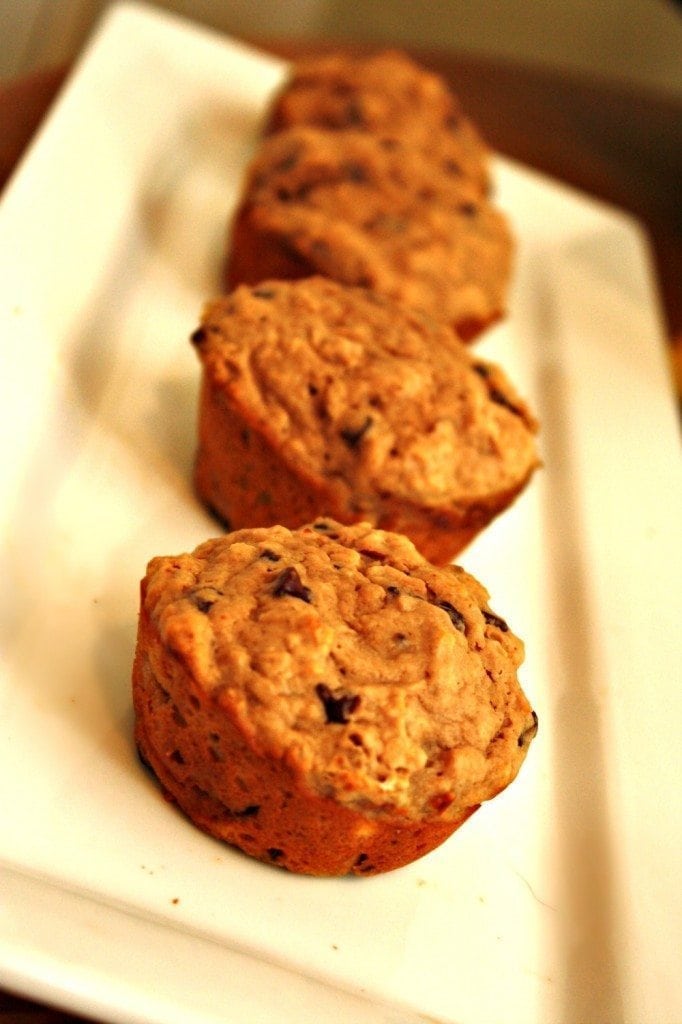 Oatmeal Peanut Butter Chocolate Chip Muffins by Slap Dash Mom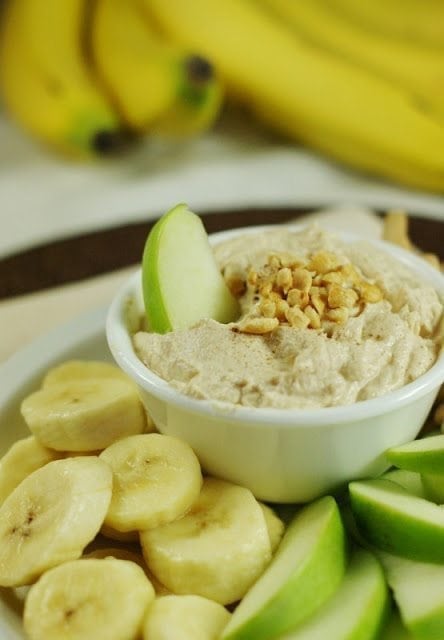 Peanut Butter Greek Yogurt Dip by The Kitchen is My Playground
Sweet Treats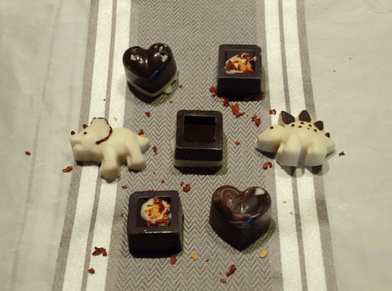 Easy Homemade Chocolates by Masala Herb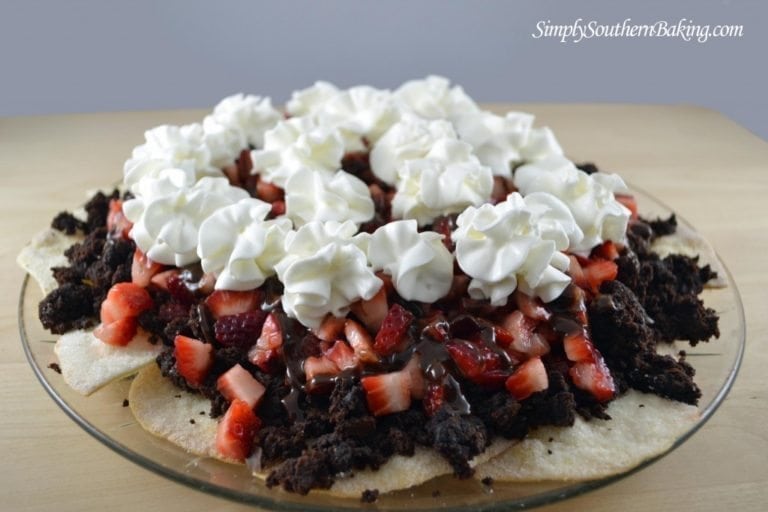 Fudgy Strawberry Brownies Nachos by Simply Southern Baking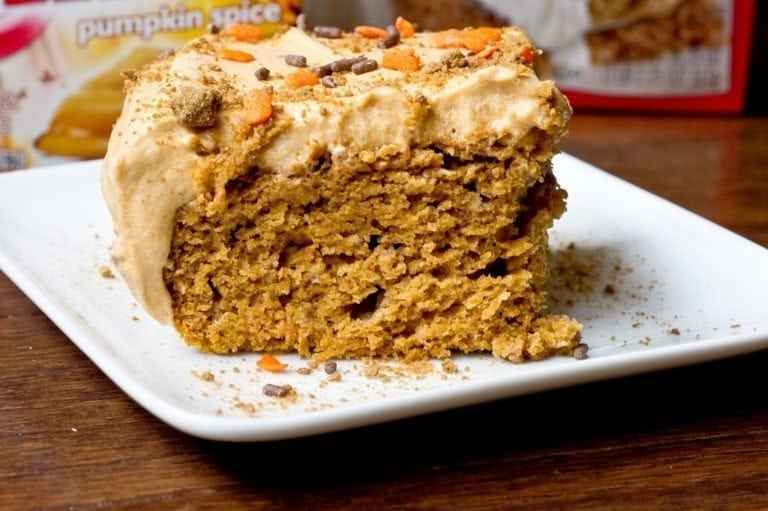 Easy Low Fat Pumpkin Sheet Cake by Keep It Sweet Desserts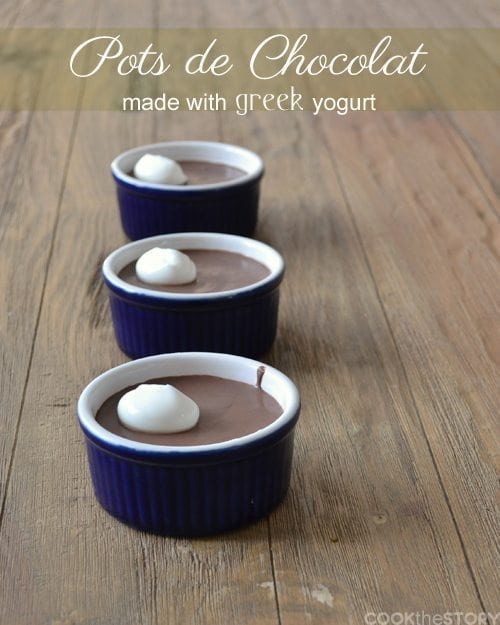 Pots de Chocolat by Cook the Story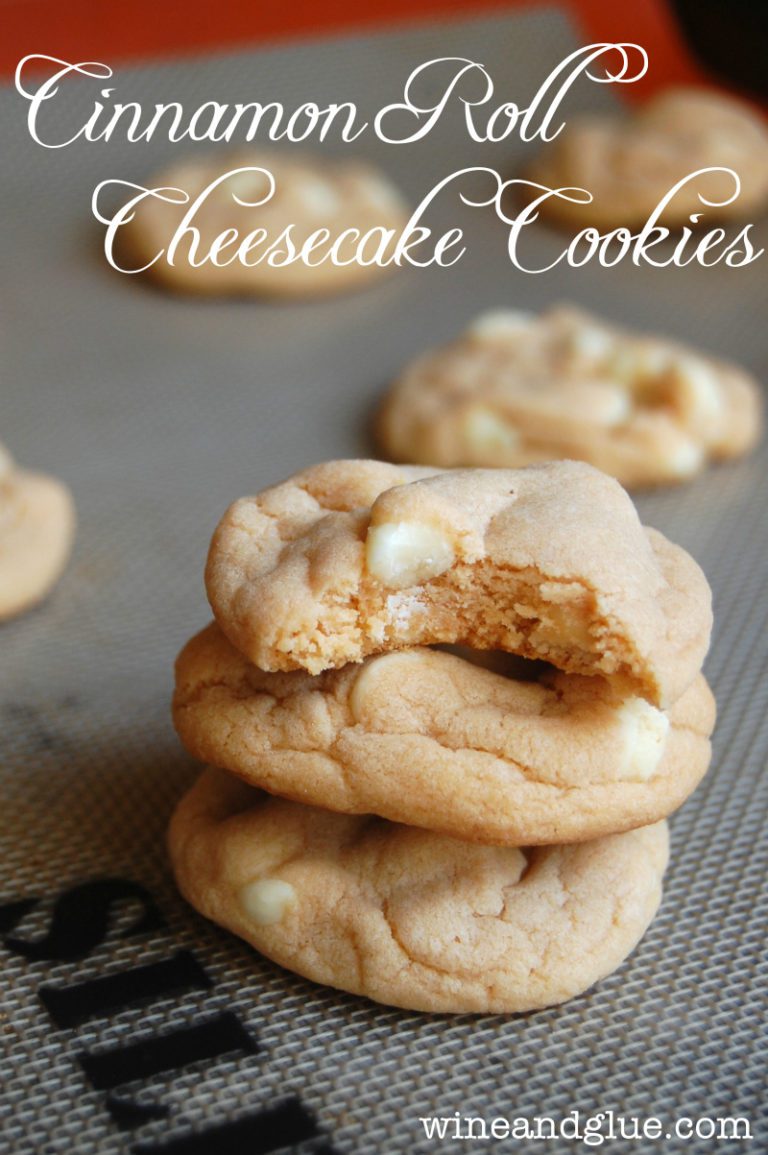 Cinnamon Roll Cheesecake Cookies by Wine & Glue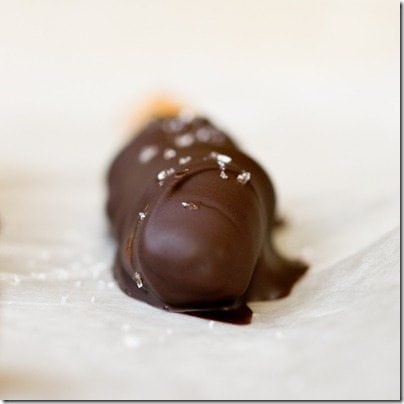 Chocolate Covered Cookie Butter Pretzels by Keep It Sweet Desserts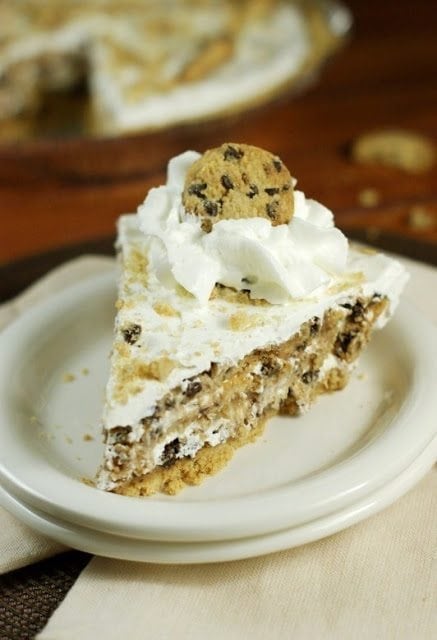 No-Bake Chocolate Chip Cookie Pie by The Kitchen is My Playground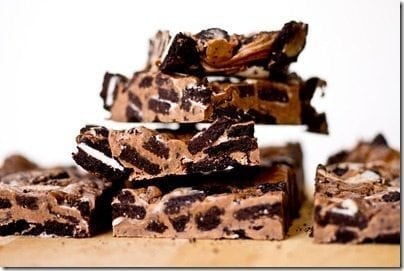 Chewy No-Bake Thin Mint Bars by Keep It Sweet Desserts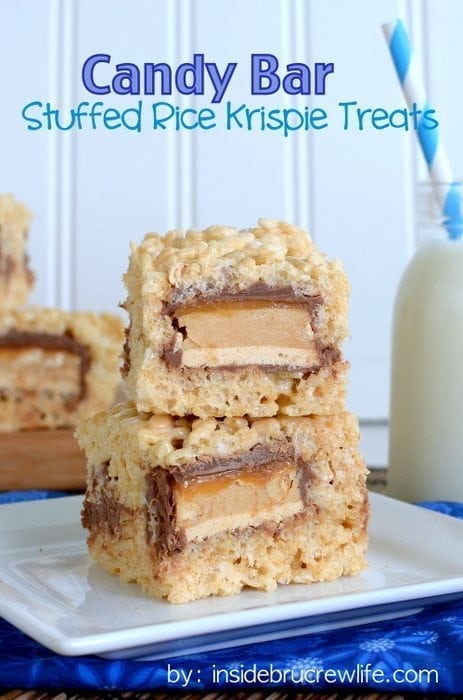 Candy bar Stuffed Rice Krispies by Inside BruCrew Life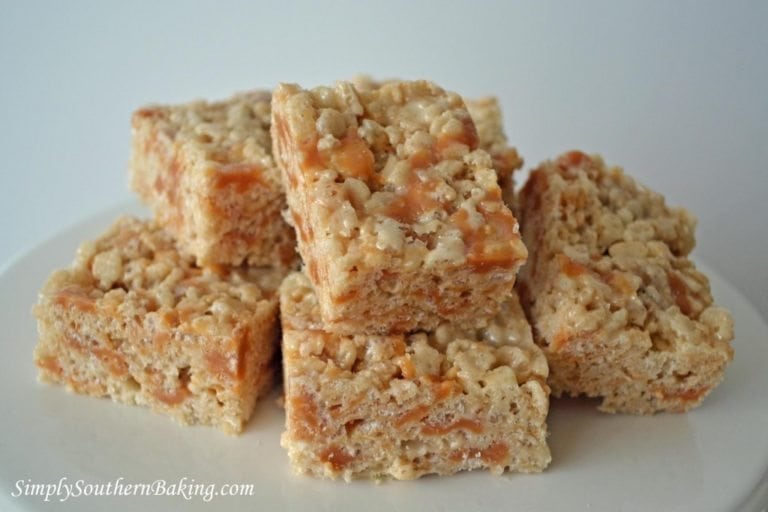 Butter Pecan Caramel Rice Krispies Treats by Simply Southern Baking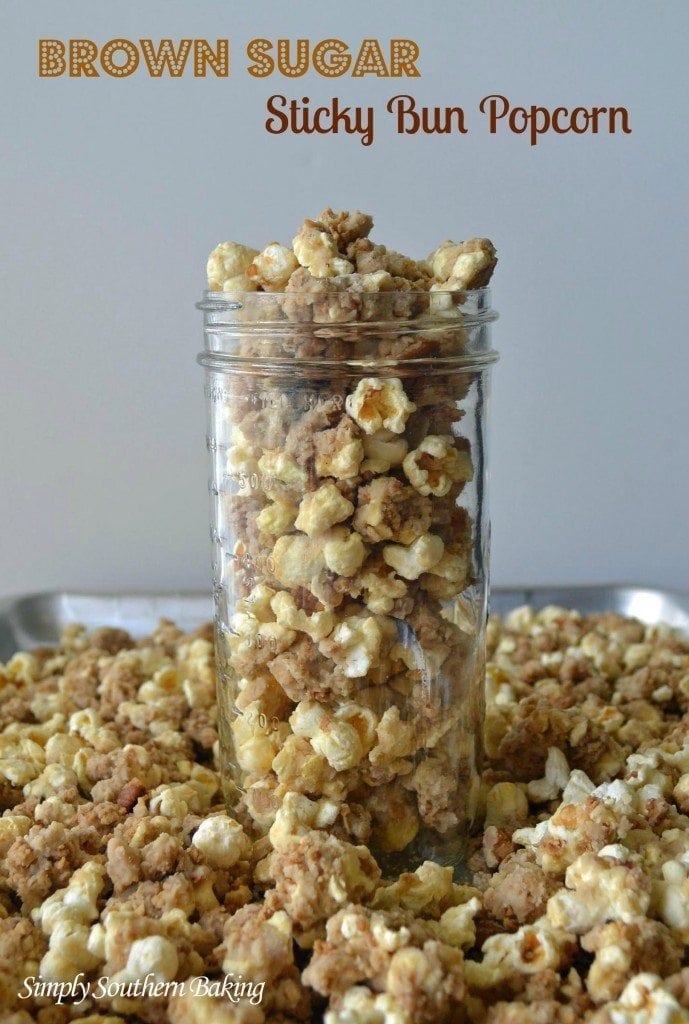 Brown Sugar Sticky Bun Popcorn by Simply Southern Baking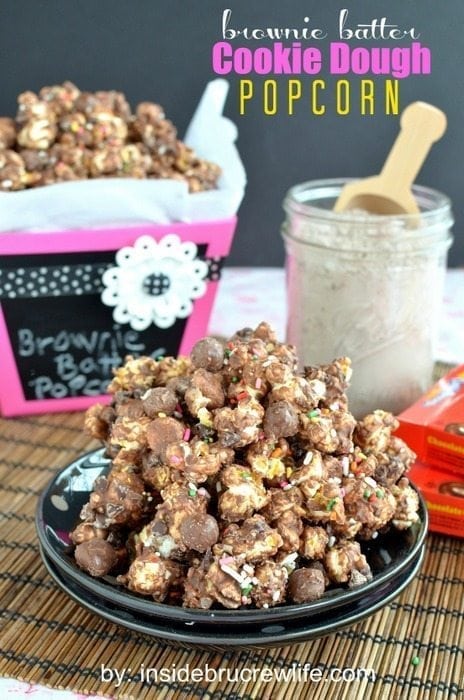 Brownie Batter Cookie Dough Popcorn by Inside BruCrew Life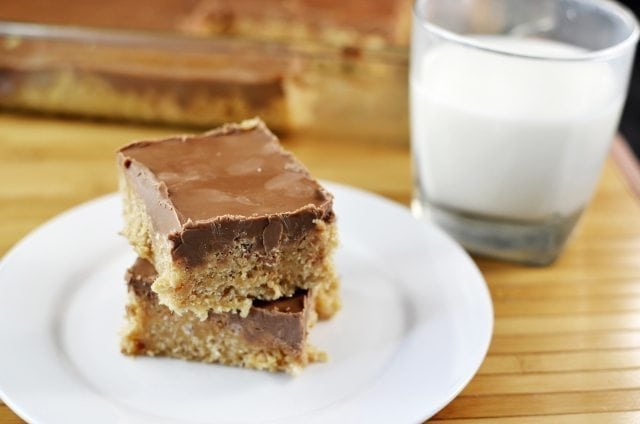 Scotcheroos by Like Mother Like Daughter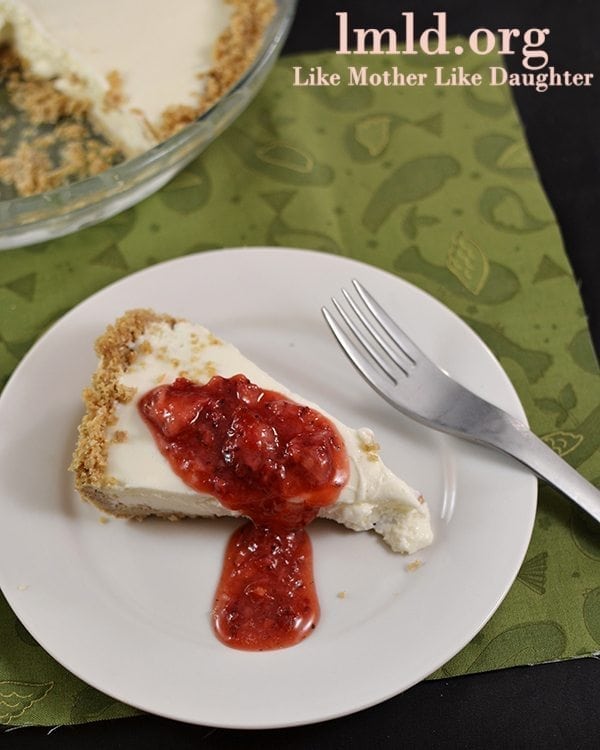 No Bake Cheesecake by Like Mother Like Daughter