Awesome Box of Sunshine Ideas.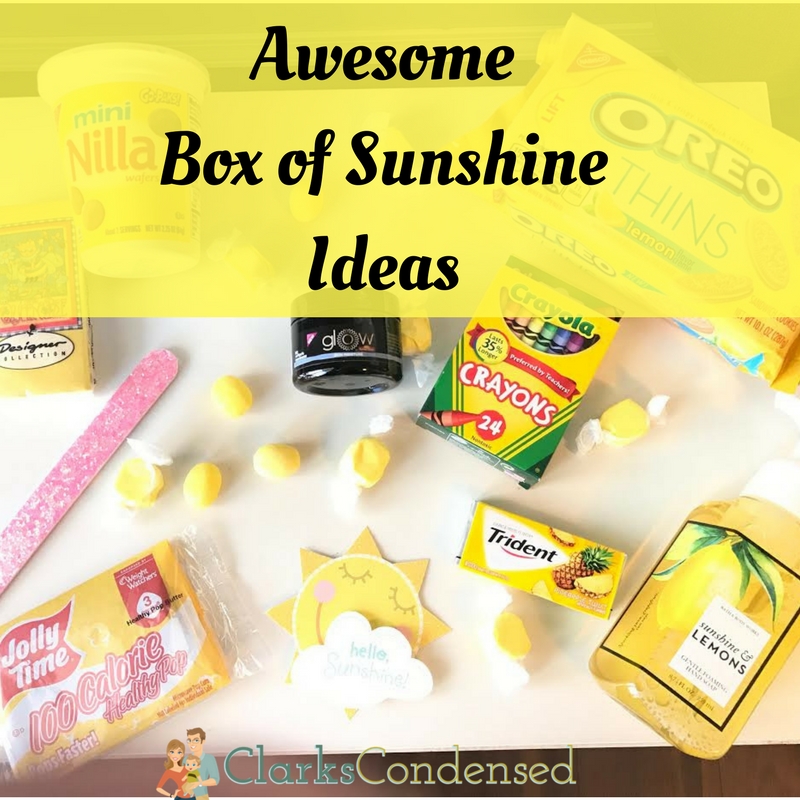 We all have really hard times in our life- including me- but one thing that has helped me through those times is the support and love I've received from my loved ones – including a box of a sunshine.
A call, a hug and even a text message from someone has meant the world to me during my saddest moments.
This post was sponsored by Nature Made® as part of an Influencer Activation for Influence Central and all opinions expressed in my post are my own.
But have you ever received a "Box of Sunshine"?
I have and I can honestly say it meant so much to me and definitely lifted my gloomy spirits.
The idea behind a "Box of Sunshine" is to fill a box (or basket, tub, bag, etc.) with fun, bright and yellow goodies to help "brighten" someone's day– get it?
Once you start looking there are so many fun goodies out there that are yellow in color- or that go along with sunny, glowy theme.
I'd love to share a few fun ideas so that the next time someone you love is in need of a pick me up you won't have to waste time brainstorming ideas and you can refer back to this list and get that Box of Sunshine to whoever needs it!
Ideas for a Box of Sunshine
Gum
Candy
Candy such as Dots, Lemon-heads, Salt Water Taffy, Peeps, M&M's, Butterfingers  and Sugar Daddy's all boast colorful  yellow wrappers and would be the perfect addition!
Candles
Lotion
Cookies
Think Vanilla Wafers, Lemon Oreos, or Honey  Graham Crackers- a quick walk down the cookie aisle and you are sure to find something yellow.
Kool- Aid
Lip Balm
Art Supplies 
Flowers
Popcorn
Chips 
Funyuns, and Lays both sport yellow bags- grab a couple of those to add in.
Tic Tacs
Nail Polish
I found yellow nail polish for under $2 at my local store– such a great deal!
Tissues
Small tissue packs sometimes come in colorful packages- find one that is the most cheery and bright
Soap
I love lemon scented soap and you can find soap that fits that description anywhere.
Uplifting Quotes 
A quick look online will yield several uplifting and positive quotes. You can print one out, freehand it or just simply include the quote in a card. Some of my favorites are:
"Joy always comes after sorrow"– Henry B. Eyring
"What defines us is how well we raise after falling"– unknown
"Fall seven times, stand up eight."– Japanese Proverb
Note Cards
Anything bright and cheery will do if you can't find anything yellow.
Beauty Products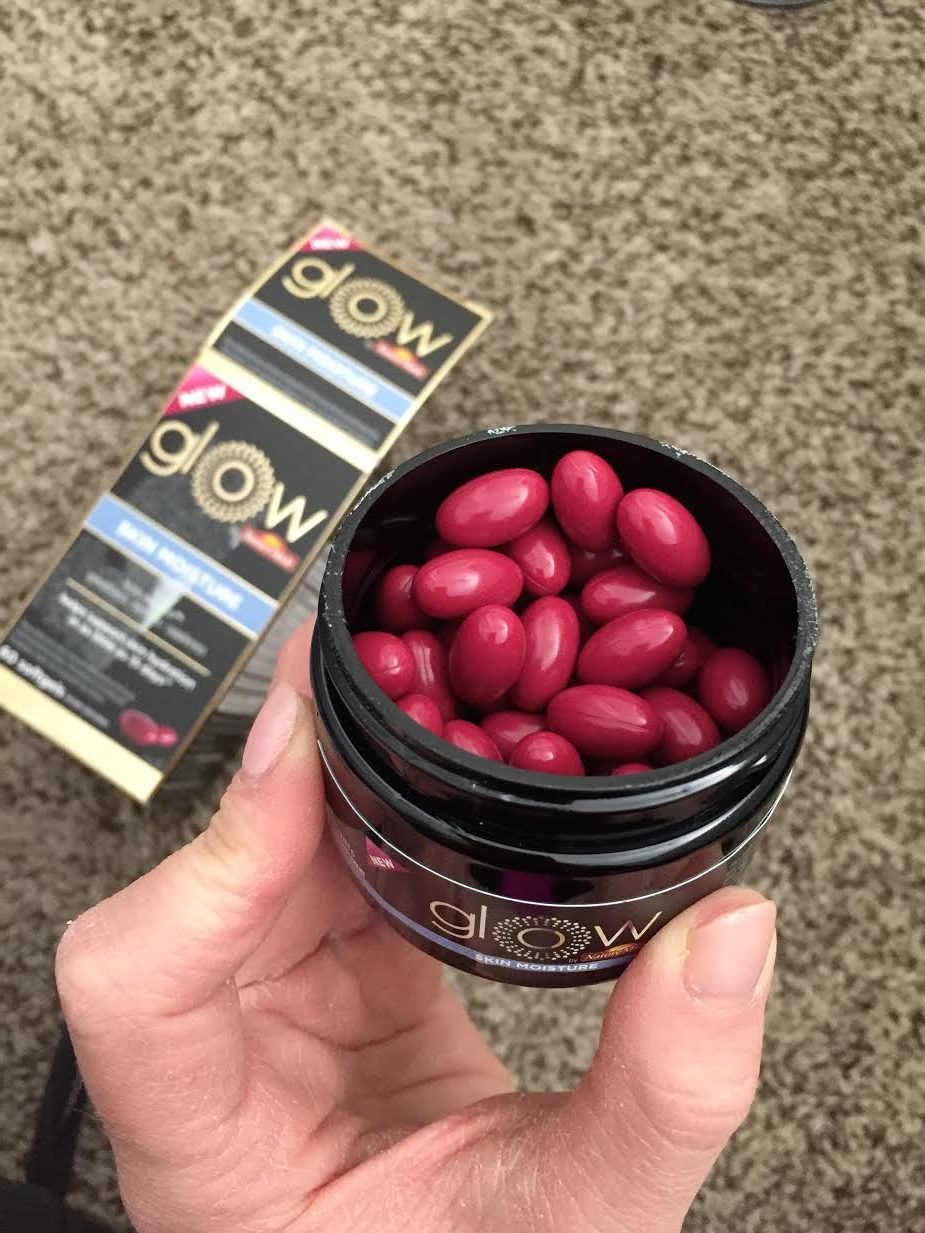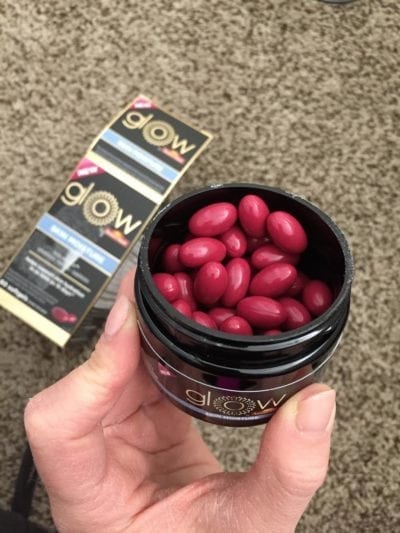 Glow by Nature Made®  Which can be found in the vitamin/supplement aisle of Target ( as well as online)  is a great example of a fun product to include. I was really excited to try out for myself!
Just the fact that it has the word "Glow" in it makes me feeling cheery already. And it's something someone will actually really appreciate and use. If you're not familiar with this product I'll tell you a little more about it.  Glow by Nature Made®  is a line of supplements that are created to help skin stay moisturized from the inside out†
All Glow by Nature Made® Helps support skin hydration in as little as 15 days*,¥,† and it helps with skin smoothness, suppleness, and firmness*,¥,† Their products include Skin Moisture + Sleep (Melatonin helps support sleep†)and Skin Moisture + Hair and Nails which Biotin may help support healthy hair, skin, and nails‡.
And right now you can receive 10% off Target.com (online only) with promo code: GLOW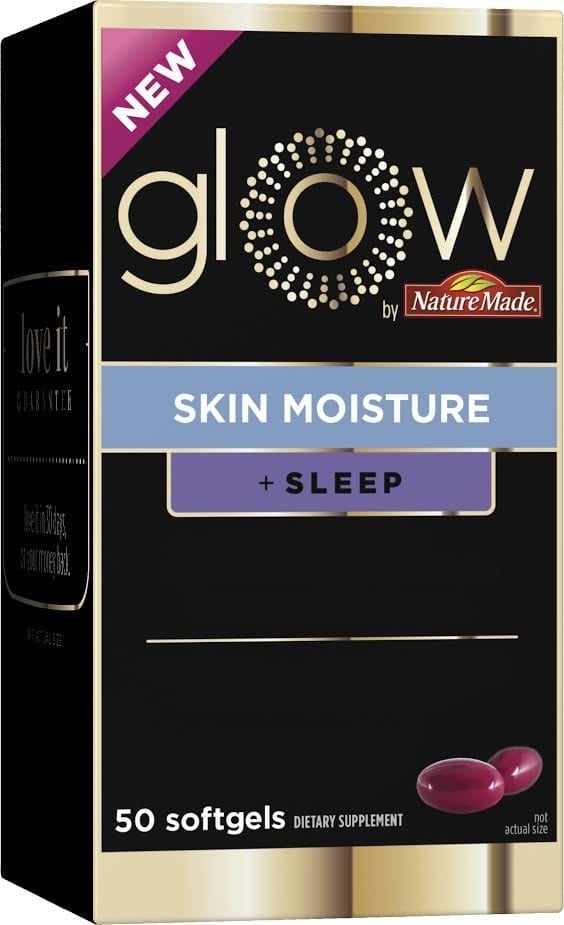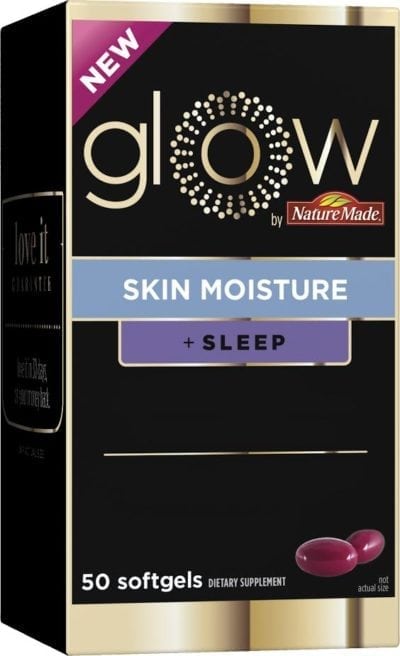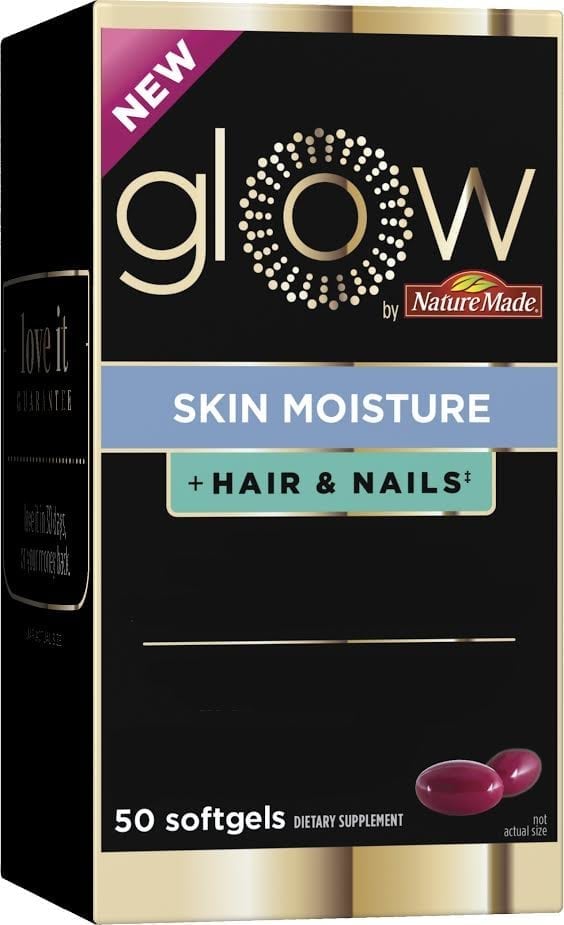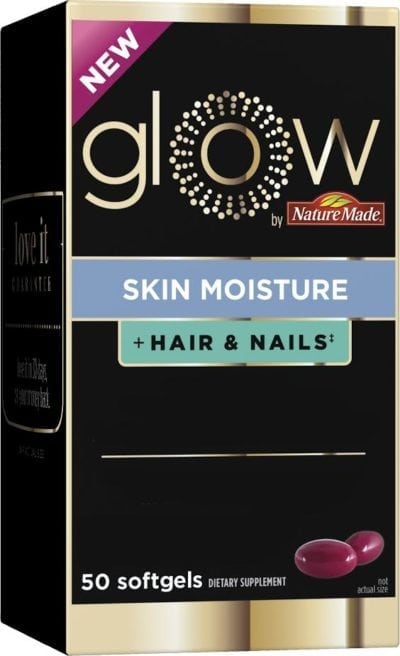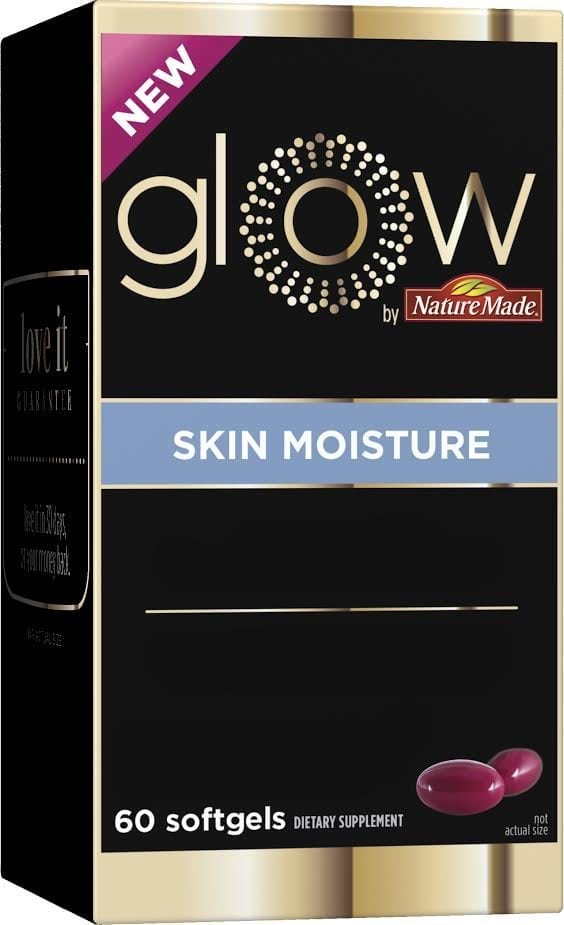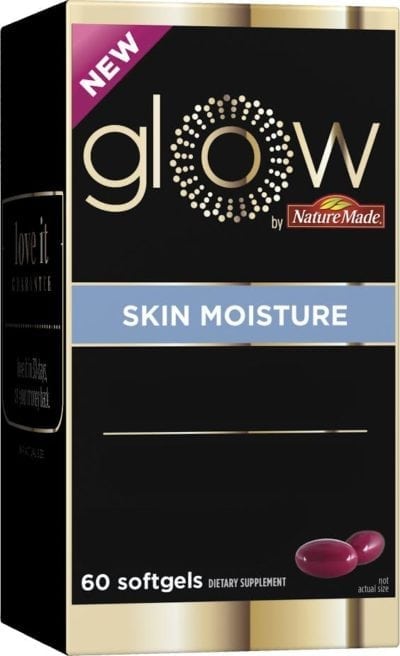 Once you have compiled all your bright and fun gifts put them in a yellow gift bag or a box of some sort.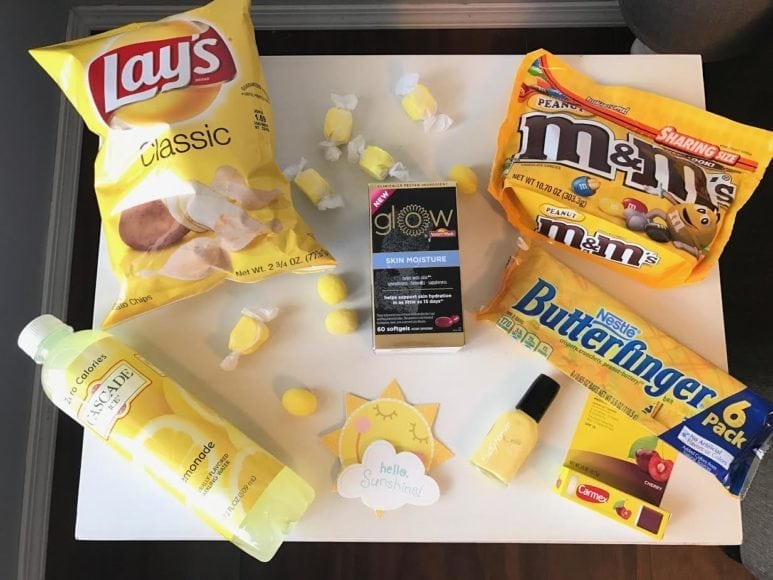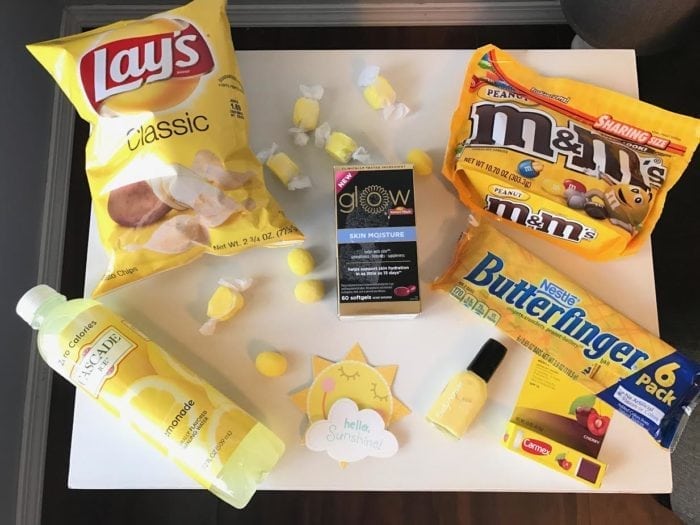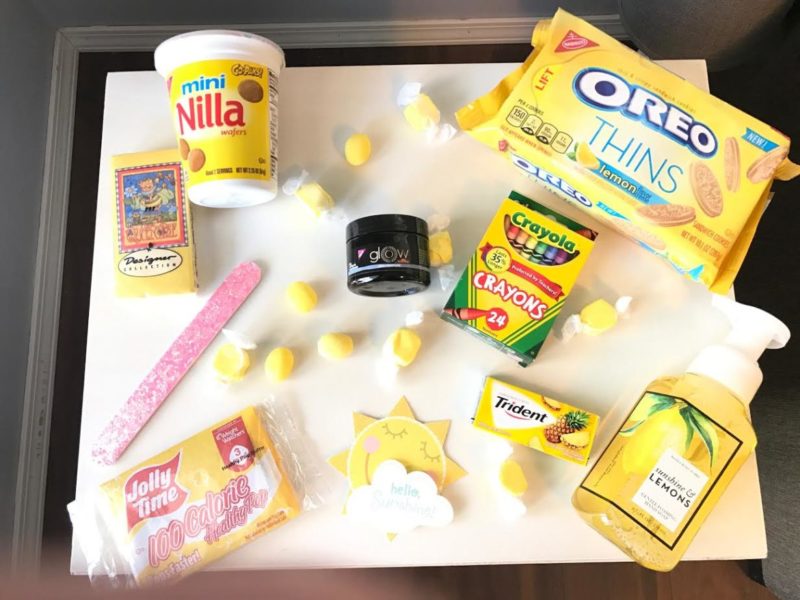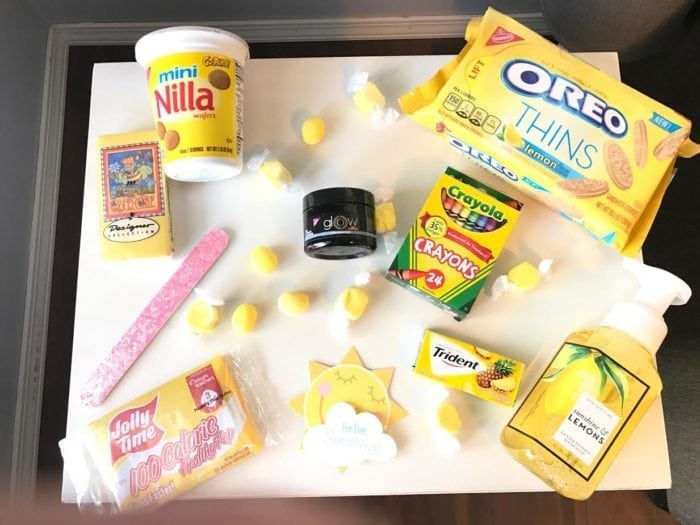 Add tissue paper, a sunny card and you are set. As someone who has recieved many of these types of gifts I can tell you how much they mean to the person receiving it.

†These statements have not been evaluated by Food and Drug Administration. These products are not intended to treat, cure, diagnose, or prevent any disease.
*For adults with dry skin. ¥ 70 mg of Ceramosides®    ‡Biotin may help support healthy hair, skin and nails in those that are biotin deficient.†