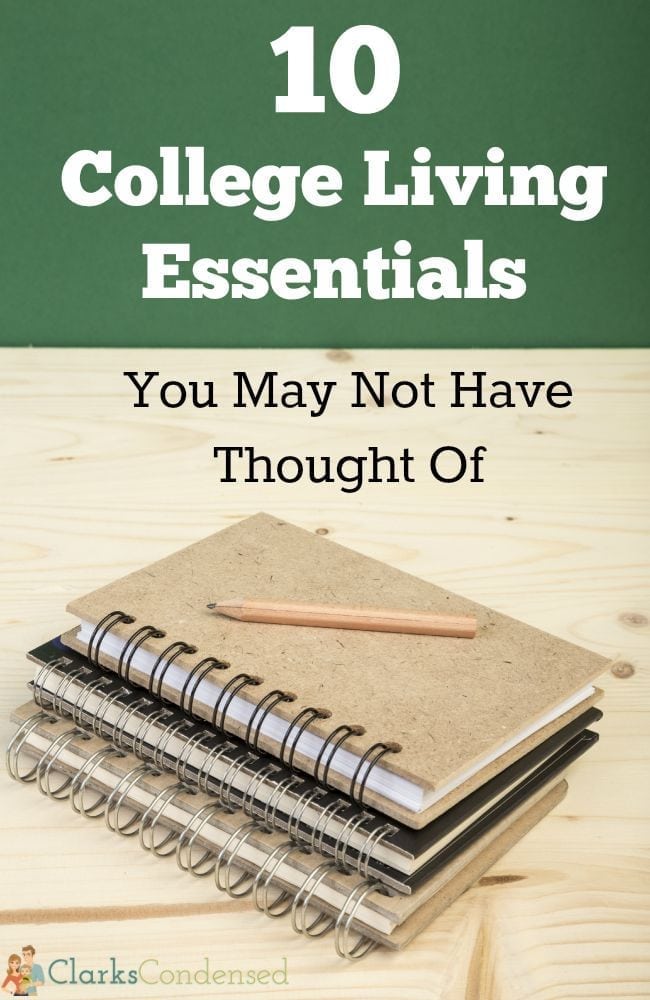 It's been awhile since I've been in college apartments/dorms, but it hasn't been so long that I don't remember a few of the quirks and joys of it all. Most colleges will give you a list of recommended items to bring with you, but I thought I'd share a few college essentials that you may not have thought of!
Ah, how I loved doing laundry in the basement of a dorm building or at an apartment laundry mat. Not! It was a dream when I lived in an apartment for 1/2 a semester that had it's own washer and dryer (then I decided to get married, and back to the laundry mat I went!) The worst part? All the quarters I had to try and round up.
Anyways, I was so glad that I had brought a portable laundry basket! It may not have been the cutest and sturdiest item out there, but it had a strap on it that made it SO easy to carry up and down the stairs. It was also collapsible, so when it came time to move, it didn't take up hardly any room.
I lived in an apartment-style dorm my freshman year, so we had a bathroom to share among six girls. I liked this a lot more than having to share with a floor of girls, but there still wasn't a ton of storage space – or room to put your shampoo, soap, etc. in the shower. You can buy bath caddies for pretty inexpensive at stores like Walmart, and I used mine for several years. It's a great way to store all your bathroom products and carry them to and from your room. Even if you do have some storage in your bathroom, it makes it easier to keep all of your things separate from everyone else's.
A few other bathroom items you might want are:
Shower Sandals – these are especially recommended if you are using a communal bathroom.
Soap with a soap caddy
Quality disposable razors – seriously, don't opt for the cheapest brand at the store. I've done this before, and it's never worth it. There are fortunately a lot of really affordable razors at available nowadays. I'm a big fan of the Schick brand – especially the Schick® Hydro Silk® Razor. I've bought this kind for years. It's really nice because you can skip on buying shaving cream, which a) saves you money and b) saves you space!
Forrest usually likes using an electric razor, but lately he's been using a disposable razor more. As you can tell, he may need to shave a little more often!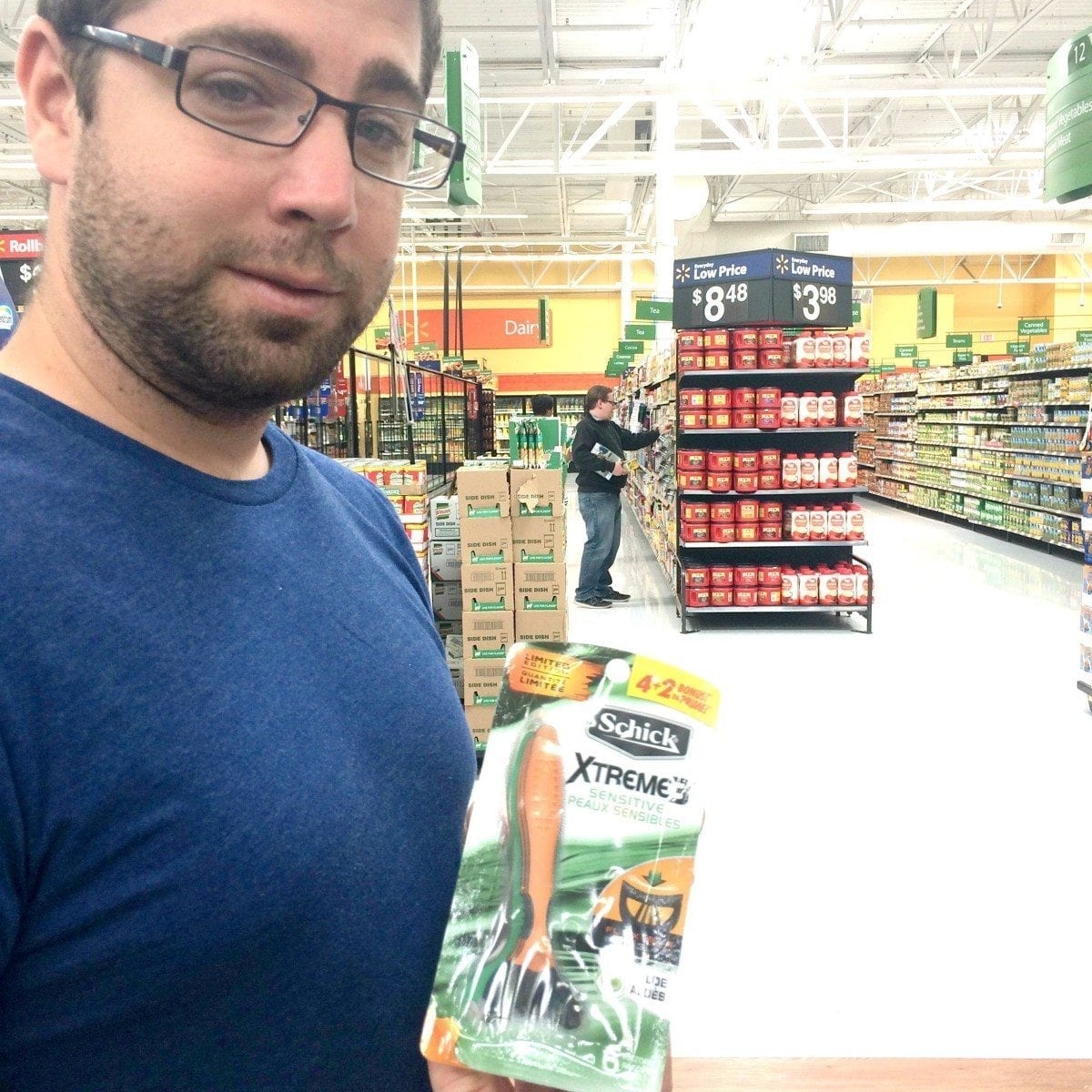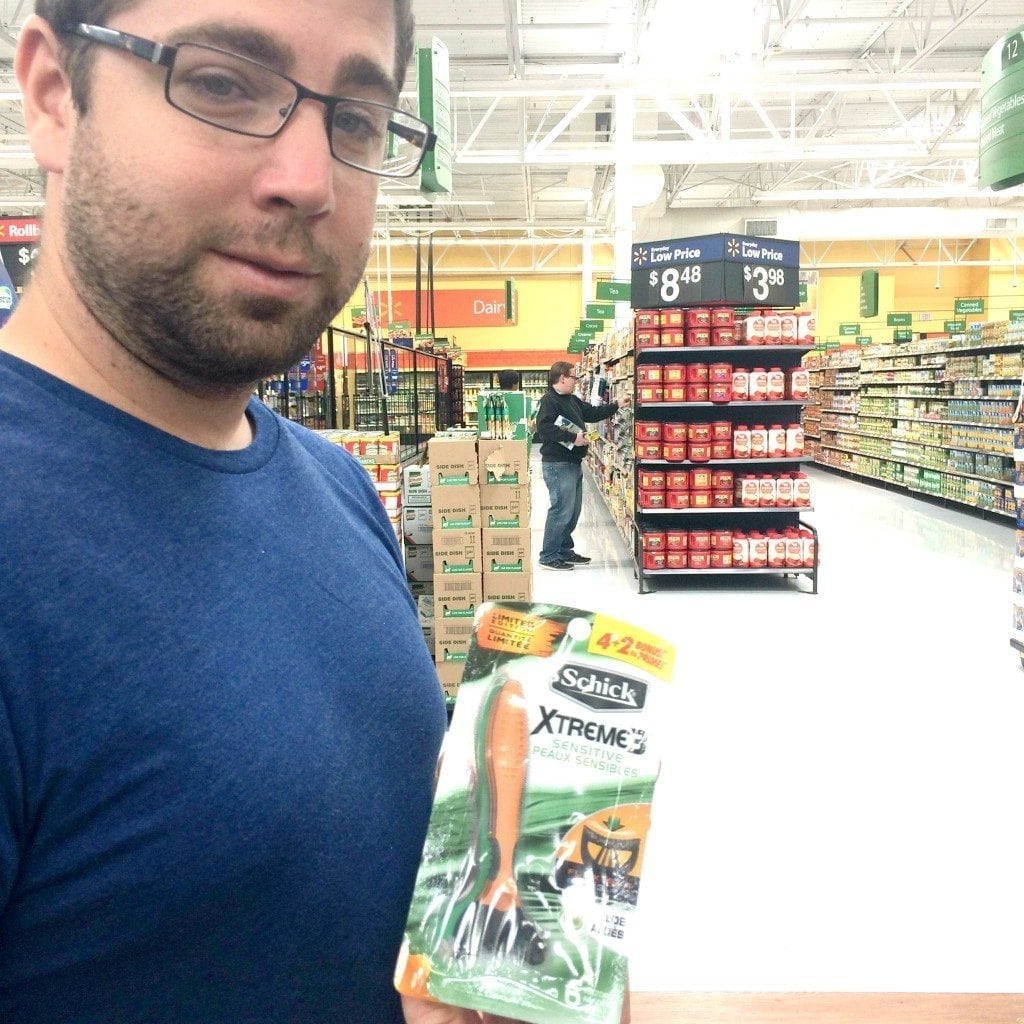 We recently picked him up the Schick® Xtreme 3® Ultimate Razor, which was a really affordable price at Walmart (just under$6) He really likes it, and if you are a college student on a budget, you can get it for a good price without sacrificing quality.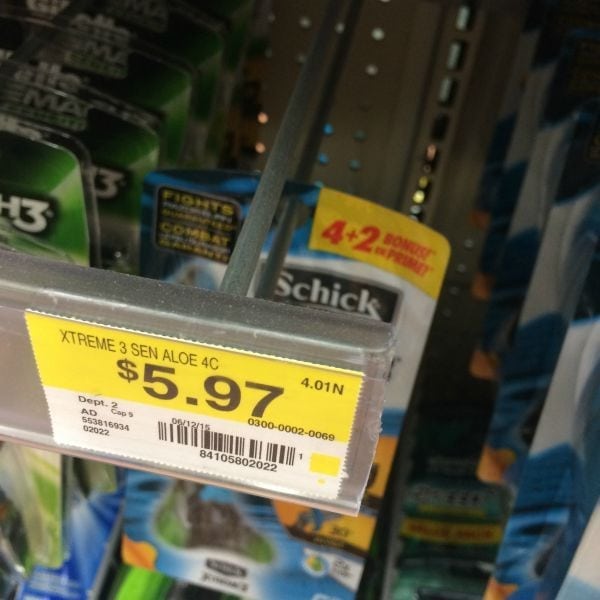 Robe
I've never been the type to really love just walking around in a towel – especially when I lived roommates! I think having a robe is nice to be able to walk from your room to the bathroom, and vice versa, while maintaining some sort of privacy.
Bed Lifts or Cinder Blocks
If you are in need of extra storage space in your room, these can instantly give you that! There are bed lifts that are specifically made to carry the weight of a bed and make the bed higher. You can place these on the feet of your bed, and you will almost instantly get more storage space under your bed.
Or if you'd rather, you can just buy cinder blocks (or find them somewhere if you are lucky.)
Water Filter
I've lived in enough apartments to know this – water doesn't always taste good. Sometimes the pipes are old and rusty, and other times the water quality in the area is just bad! There are a variety of water filters available that aren't very expensive that can help filter out some of the nasty taste that will sometimes show up in water.
I personally like having a Brita water pitcher, because it filters the water and you are always guaranteed a nice, cold glass of water. However, you can also buy filters for the faucet which work great as well. I've even seen water bottles that have filters for around $10, which is a great price!
Portable Charger
This may be more of a necessity when you aren't at your apartment, but I think it's important nonetheless! My phone always seemed to die at the most inconvenient times, and it was always hard to try and find an outlet. If you can get a portable charger for your phone (and even better, for your laptop – if there is such a thing), you won't regret it!
Headphones
I think having headphones is good for a variety of reasons. For one, you can watch movies and TV, or listen to music, on your laptop without disturbing your roommates. They are also very helpful to have in quiet places on campus, like the library – and not just for entertainment purposes! I would
Command Strips
Most of the places I lived had a rule that you couldn't use nails in the wall, and I think that was for good reason! Command strips are great for hanging things on the wall without leaving damage. My freshman year this worked especially well, because the walls were cinderblock so there wasn't even the option of hammering something into the wall!
Router
Okay, this might be an outdated piece of advice – I have no idea! When I was a freshman in college, there was no WiFi available in the apartment. We had Internet, but the only way to be connected to it was by using an Ethernet cord. This was fine if all your roommates just liked to be cooped in their rooms when they are on their Internet, but my roommates often wanted to gather in the kitchen. So, I bought a router, and we set it up so everyone in our apartment could use it. We all thought it was a great investment.
FitBit
Okay, maybe not an essential, but I think FitBits are an awesome way to make sure you are getting enough active time in! It is also a great way to keep track of your sleep to make sure you are getting enough of it.
Be sure to enter the #SchickSelfie Back-to-Campus contest! You can win some really awesome prizes. More details can be found here.
This is a sponsored conversation written by me on behalf of Schick®. The opinions and text are all mine.
N/A