Easy Panko crusted pork chops – meals don't get easier than this delicious and family friendly recipe!)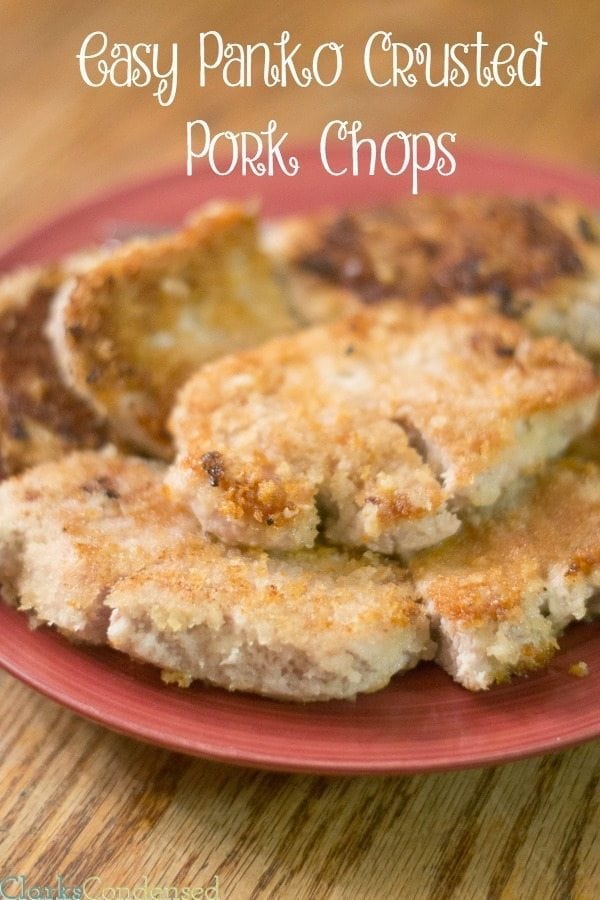 Omaha Steaks has provided me with the following product for a review on my blog. I was not paid for this article. All opinions of Omaha Steaks & the products are my own.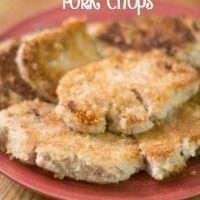 Panko Crusted Pork Chops
Ingredients
Pork chops, medium thickness
Seasoned panko crumbs, gluten free is fine
Oil for frying
Instructions
Roll pork chops in seasoned panko crumbs.
Heat some oil and add pork chops after it's heated well.
Brown then put on lid for five minutes or so.
Turn over chops, check if they are done. If not put lid on again and cook a few minutes longer. Remove lid, turn up heat briefly.
Recently, I made a realization – I don't love steak as much as I thought I did. Until recently, I thought I liked steak a lot more. But after having steak several times at a restaurant, I realized – steak really isn't my favorite meat. I'm very picky about how my steak is cooked, and if it's not perfectly medium well…then I don't care for it. If it's too pink, it makes me sick…and if it's too done? Well, it just doesn't taste good!
Upon making this realization, I discovered something else – I love pork chops. Sure, they can easily be overdone, and an overcooked pork chop is rather unappetizing…but boy, when they are cooked well? They are so good. Last year, I shared some tips for cooking a perfect pork chop, and this method has yet to let me down.
So, I love pork chops. We had them for New Year's Eve, and I couldn't help but take 1/2 of a second one, because it just tasted so good. I typically don't take seconds of meat…but I just couldn't help it!
Anyways, a few weeks ago, we were sent a sample of Omaha Steaks foods, including a package of pork chops. While I enjoyed all of the goods (especially the loaded potatoes), including their top-of-the-line steaks, the pork chops were defintely my favorite. They weren't too thick, nor too thin, and they had a great flavor. I believe that using high quality meat is not only important for your health but for your taste buds too. Omaha Steak Company is definitely the way to go (I'm always seeing Groupons for them, so keep your eyes on the lookout!)
Anyways. These Panko crusted pork chops? To die for. They are SO easy – almost impossible to mess up. They come together super quickly and only require three ingredients – pork chops, seasoned panko, and some oil to fry them in. It doesn't get much easier than that! They are gluten free and low FODMAP friendly so long as you use gluten free seasoned Panko bread crumbs.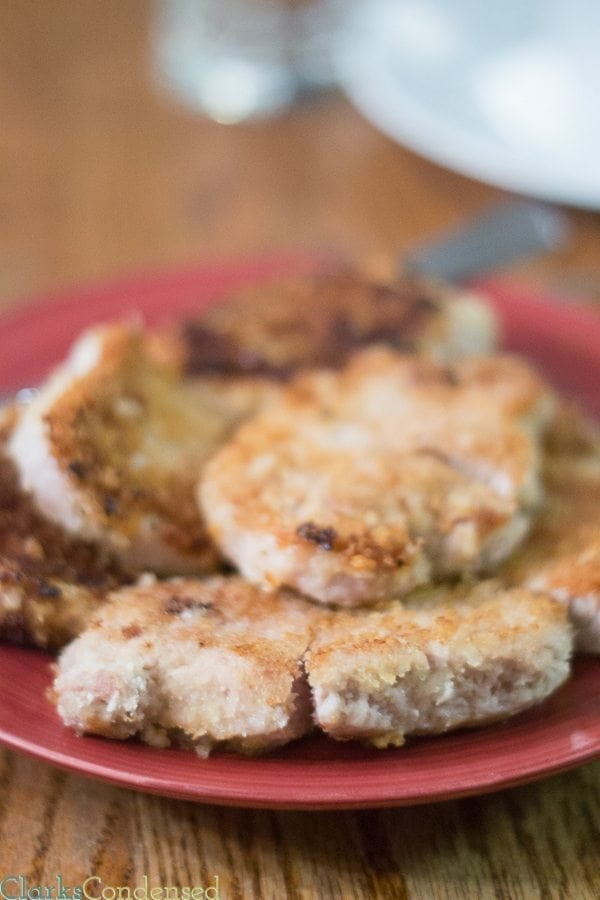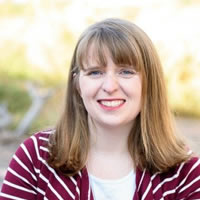 Katie is a Colorado-native, BYU graduated, and most importantly, wife to one and mother to three beautiful boys. She is passionate about sharing her experiences with others – especially about pregnancy, breastfeeding, cooking, and crafts. She is an International Board Certified Lactation Consultant. She loves spending time with her family and helping others find joy in family life.