Here are 15 memorable AND magical ways to countdown to Christmas that your children will never forget!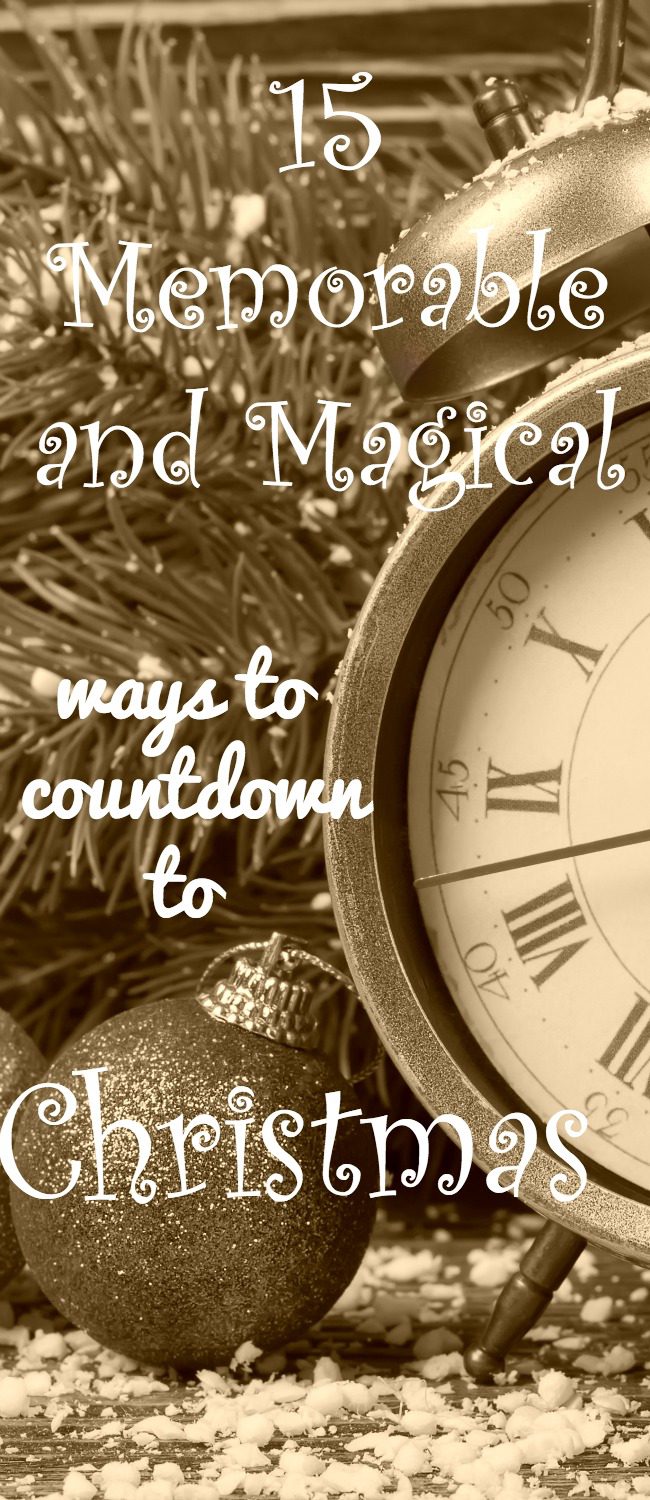 Growing up, I always remember the Advent Calendar my mom had. It was a felt Christmas tree that was hung up at the bottom of the stairs. Underneath the tree were little pockets that had tiny ornaments and a piece of candy – each day, we put a Christmas ornament on the tree
Christmas traditions are important to me. They don't have to be extravagant by any means, but I love them. There are a lot of fun ways to countdown to Christmas, and it's a simple tradition to have. Here are 10 ways to countdown to Christmas that I think everyone can enjoy. Some of them are advent calendars,
Christmas Book Opening
Last year (or maybe the year before), I shared a post with some of my favorite Christmas picture books. There are so many fun ones! If you have a good number of Christmas books, I think it would be fun to wrap them all up and put them under the tree. Each night before bed, you can let your children unwrap one and you can read it as a family. On Christmas Eve, the book they could unwrap could either be the Bible or a picture version of the Nativity, and you can read about Christ's birth.
So by the time you read this, the opportunity to sign up may have passed – but I think this is so fun! Starting on December 1st, your child can receive texts or emails from Santa that are personalized just for them. There are games, pictures, etc. that get sent each day. I signed up, and I honestly can't wait to try it out. It's usually $9.95, but you can get 30% off using the code TEXT30. I do believe you have to sign up by December 1st, so if you missed the deadline this year, be sure to file this away for next year.
We got one of these last year, and Jack loved talking to the North Pole every day leading up until Christmas. We haven't gotten the 2015 cartridge, but I'm hoping to find that before December starts. It's fun because you can use it year after year, and all of the messages are really cute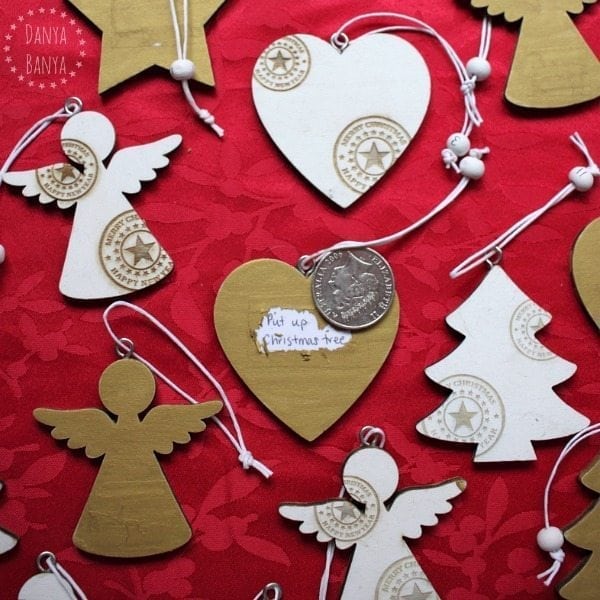 I saw this posted in one of my blogging groups, and I LOVED it! Each day, you or your child can scratch off one of the ornaments, and it has some Christmas-related activity on it. They can be simple (with maybe a few more involved ones here and there), but I love this. The tutorial seems pretty simple to follow as well.
The Dating Divas website has tons of great printables throughout the year, and I absolutely LOVE their Christmas countdown printables. This one is great for families.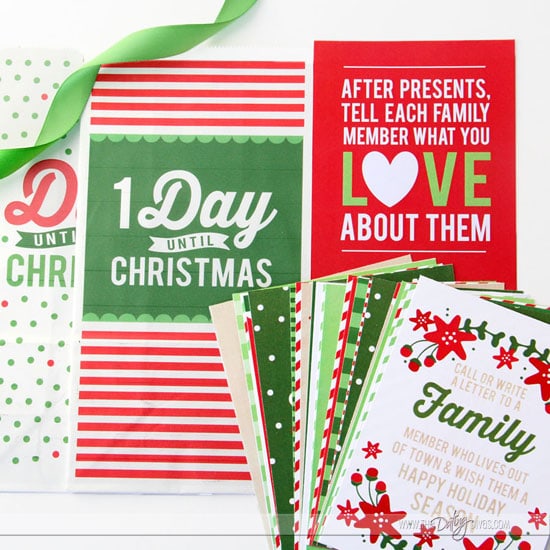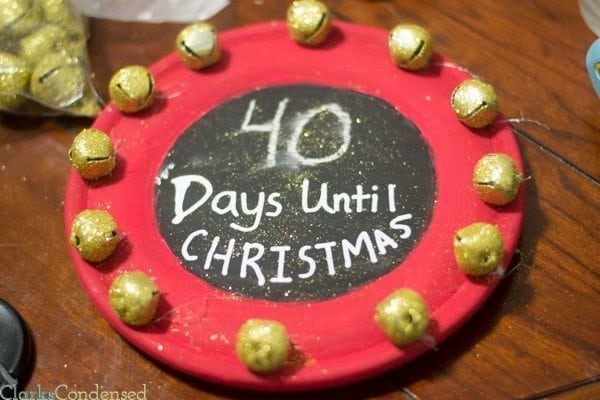 I made this last year, and it's just a simple visual reminder of how many days are left until Christmas. It's really easy to make as well, and it can be used year after year.
I've seen this floating around Facebook, and I hope to get this next year (hopefully on clearance after Christmas is over!) It looks like so much fun!
Build a Nativity
If you have a nativity set that has 12 or 25 (depending on how long you want your countdown to be), I think it would be fun to set up one piece of the nativity each day leading up to Christmas. Each piece could have a different scripture attached to it that is related to its importance in the nativity that you reach when you put that piece in the Nativity. You could easily do this with a Fisher Price Nativity (which I LOVE) or any kind. I hope to own the Willow Tree Nativity set someday.
Paper Chain Countdown
I remember making one of these several times as a child in anticipation for Christmas. You just need green and red strips of paper to make the chain, and kids can easily make one on their own. I always loved pulling off one link each day leading up to Christmas.
It could be fun to write different activities on each link to do each day, similar to the scratch off ornaments I mentioned above. I thought this paper chain snowman countdown was really cute.
Kindness Elves
This is a great alternative to Elf on the Shelf. Instead of telling your children that an elf is reporting bad behavior back to Santa Claus, you tell them that there are kindness elves reporting all the nice things they do. You can do this in a variety of ways – having the elves show up in different places every night with ideas for random acts of kindness is how I think would be fun. You could combine this with the 12 Days of Christmas (see below) and have the kindness elves leave the gifts that you are giving out each morning.
One of my favorite memories growing up was participating in the 12 Days of Christmas. Sometimes we would pick someone as a family to do it to, or we would get a name of someone in our church congregation. Either way, it was always so fun to come up with simple ideas of gifts to leave anonymously on someone's porch. Be sure to check out this post for a free 12 Days of Christmas printable and gift ideas.
This is the CUTEST idea. I think you could easily stretch it out to last until Christmas as a fun litte countdown.
I just thought this was super cute.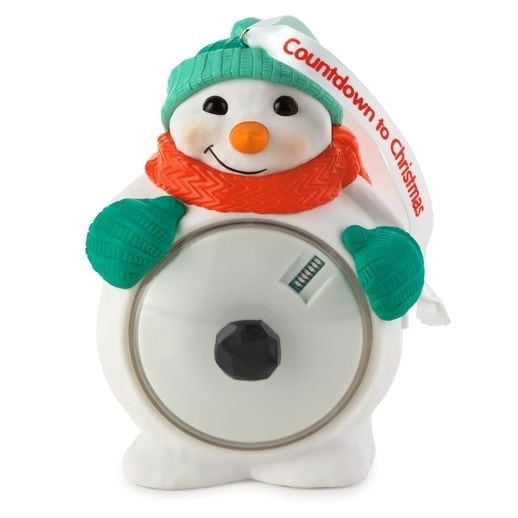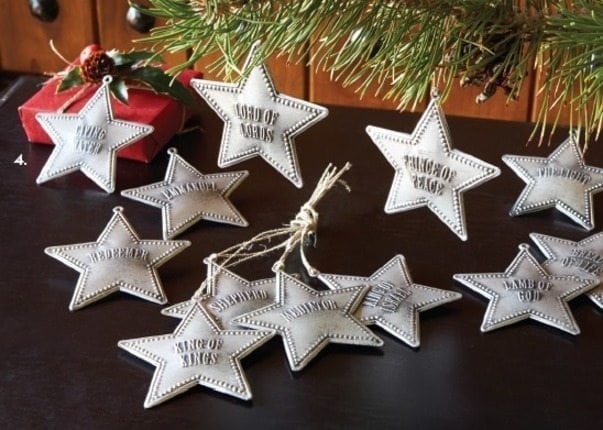 This is a simple way to remember the reason for the season. I love these ornaments because it teaches you all the names of Christ. I think it would be fun to have these and hang one each day leading up to Christmas.
Baking Days
I don't know about you, but baking during the holidays is my favorite. I have fond memories of making lots of yummy treats with my mom. I think it would be fun to make a different treat every day and then deliver them to a different friend, family member, or neighbor each day (and sample a few yourself.)
Other
My friend, Kristina, wrote a great post on how to do the 12 Days of Christmas for your spouse. I know a lot of these ideas are probably more fun when you have kids, so I think this is a great post for our readers who may not have children (or children at home anymore!)
My other friend, Chelsea, just put up a post with tons of different Advent Calendar activity ideas, many of which are great for kids, so be sure to check that out as well!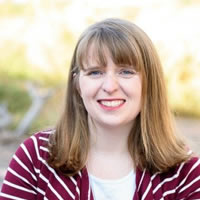 Katie is a Colorado-native, BYU graduated, and most importantly, wife to one and mother to three beautiful boys. She is passionate about sharing her experiences with others – especially about pregnancy, breastfeeding, cooking, and crafts. She is an International Board Certified Lactation Consultant. She loves spending time with her family and helping others find joy in family life.