It's the most wonderful time of the year- picnic and BBQ time!
With the weather warming up it is the perfect opportunity to get together with friends and family and plan a get together. And it's not really a get together- unless there is delicious food food involved, right?
This post was sponsored by Nabisco as part of a Influencer Activation for Influence Central and all opinions expressed in my post are my own.
Whether you are hosting or attending a party you can bet that you will probably be preparing something to share with everyone.
When given the choice I love offering to bring a dessert.  There are so many yummy choices and I love thinking up something new and delicious.
The only down side to bringing a dessert in the summer time is having to use my oven. No thank you!
That's why I  tend to stick to  "no-bake" desserts. They are always easy, fast, and always delicious.
One of my favorites is the classic  Crispy Treat. But I admit, sometimes I even get bored with that. I've tried adding sprinkles or chocolate chips to make it a little more unique but even then- those additions don't always seem to cut it for me or my kids!
I recently discovered an amazing alternative combining  Lemon NILLA Wafers with the classic treat we all love.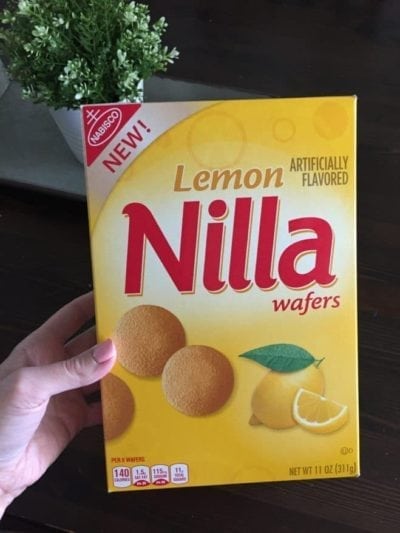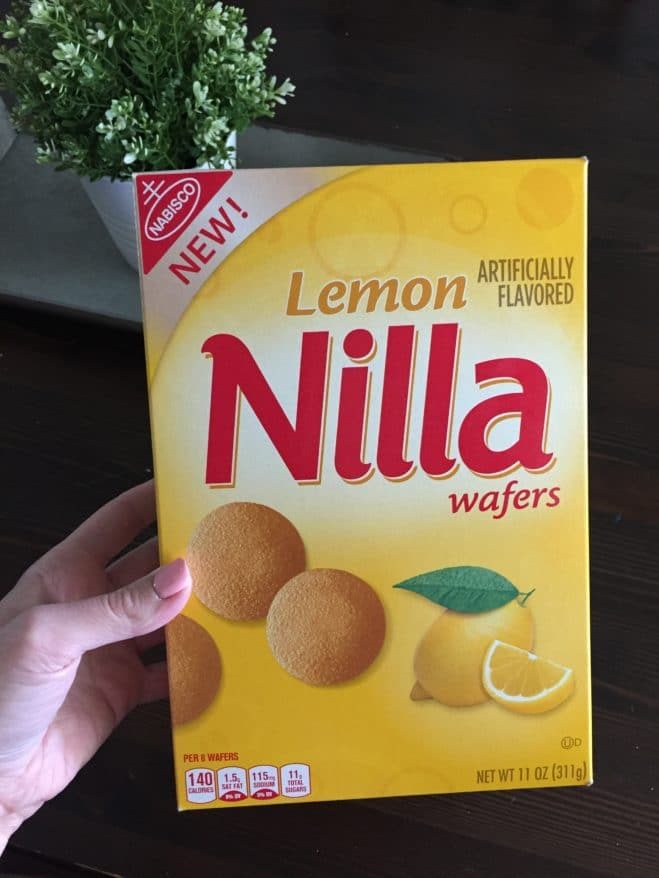 I think we can all agree that NILLA Wafers and Lemon NILLA Wafers are a great, quick, no-bake solution for these hot summer months.
The possibilities with NILLA Wafers are endless and in this case- they are the perfect platform for my summer recipe!
Luckily, NILLA Wafers can be found at your local Walmart store. And if you're like me, you go there all the time anyway- so next time you go be sure to pick up a box so you can make your own delicious no bake treat!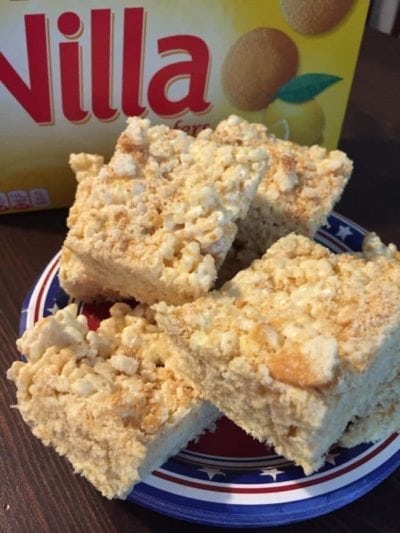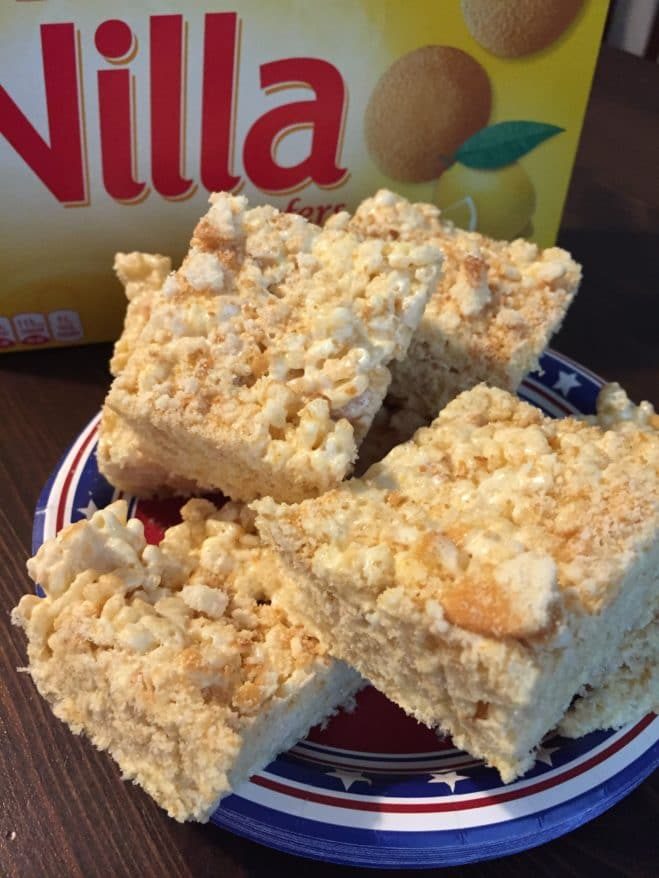 The lemon flavor from the NILLA Wafers and the pudding mixed with the marshmallows and crispy cereal is a inning combination and trust me- everyone will be asking you for the recipe!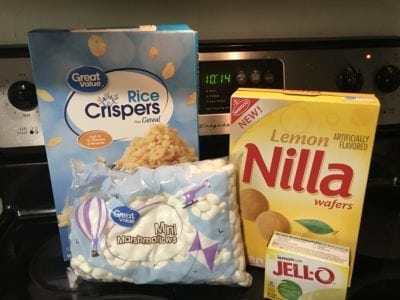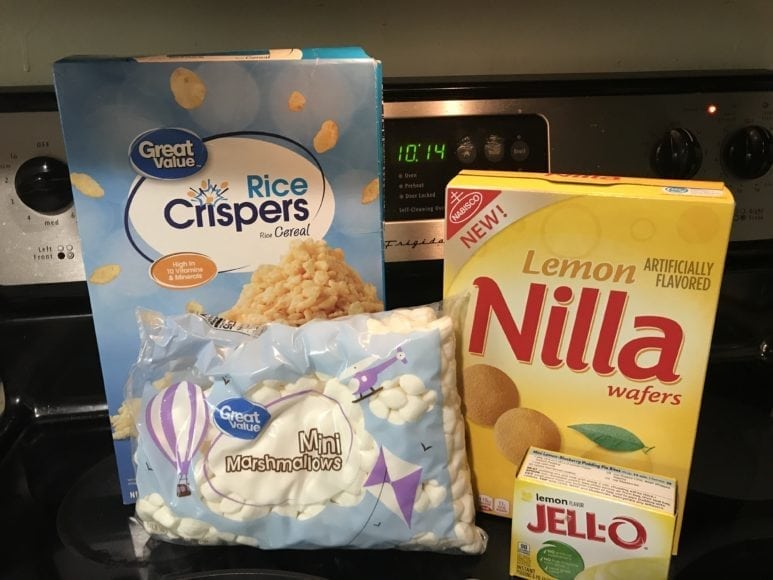 Your kids will even be able to help you make them. They will probably have fun smashing up the NILLA Wafers!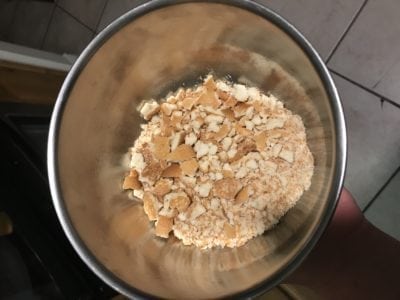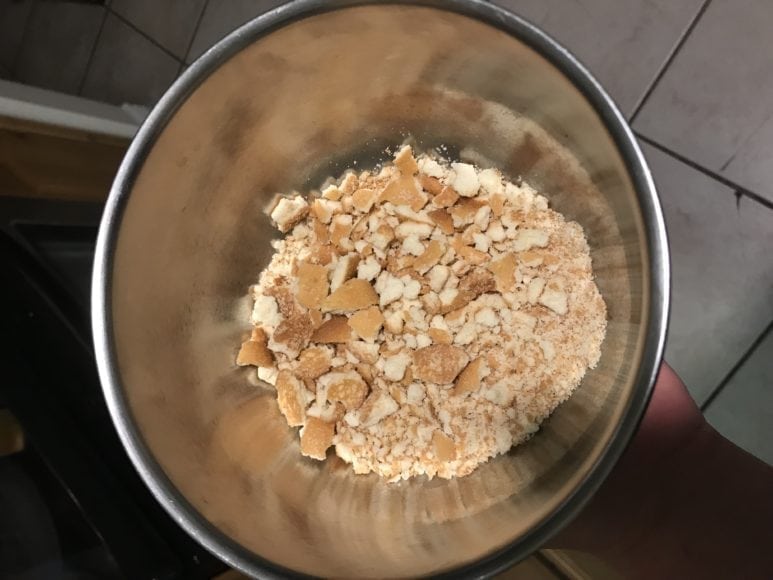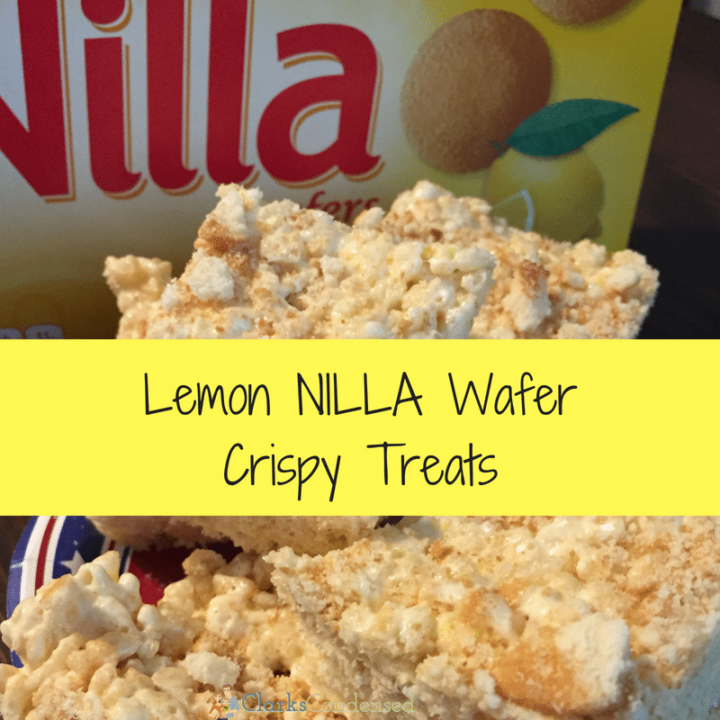 Lemon NILLA Wafer Cripsy Treats
Yield: 0
Prep Time: 10 minutes
Cook Time: 10 minutes
Total Time: 20 minutes
Ingredients
8 tablespoons butter- melted
1 bag of large marshmallows
1 2 package lemon pudding mix
1/4 teaspoon salt
6 cups rice cereal
1 cup crumbled Lemon NILLA Wafers
Instructions
In a large saucepan over medium heat, melt the butter
Add marshmallows and lemon lemon pudding mix to the melted butter
Reduce heat to low
Stir until the marshmallows are completely melted,
Make sure the marshmallows and butter are thoroughly combined.
Once combined, add rice cereal and 3/4 cup of cookies and stir until mixed together
Press the mixture into a 8X8 greased pan.
Press the remaining crumbled cookie pieces into the top of the treats.
Let the cookies sit at room temperature until set
Treats will stay fresh for up to five days.
Be sure to check out this awesome giveaway!
Prize: 1 $200 Walmart Gift Card Grand Prize and 6 $50 Walmart Gift Card Prize Winners
Dates: Tuesday, May 15th – Thursday, July 5th
I-C will randomly select winners from all program entries and will facilitate fulfillment of the winning prizes 7 WINNERS
NILLA Wafers at Walmart Sweepstakes



Cindy Maudsley lives in Utah with her husband and five children. Aside from writing, her passions include her family, faith, and spreading infertility awareness. She also loves a good book or podcast, true crime documentaries , Netflix binge, diet Coke and Target run