Pressure Cooker Ketchup Recipe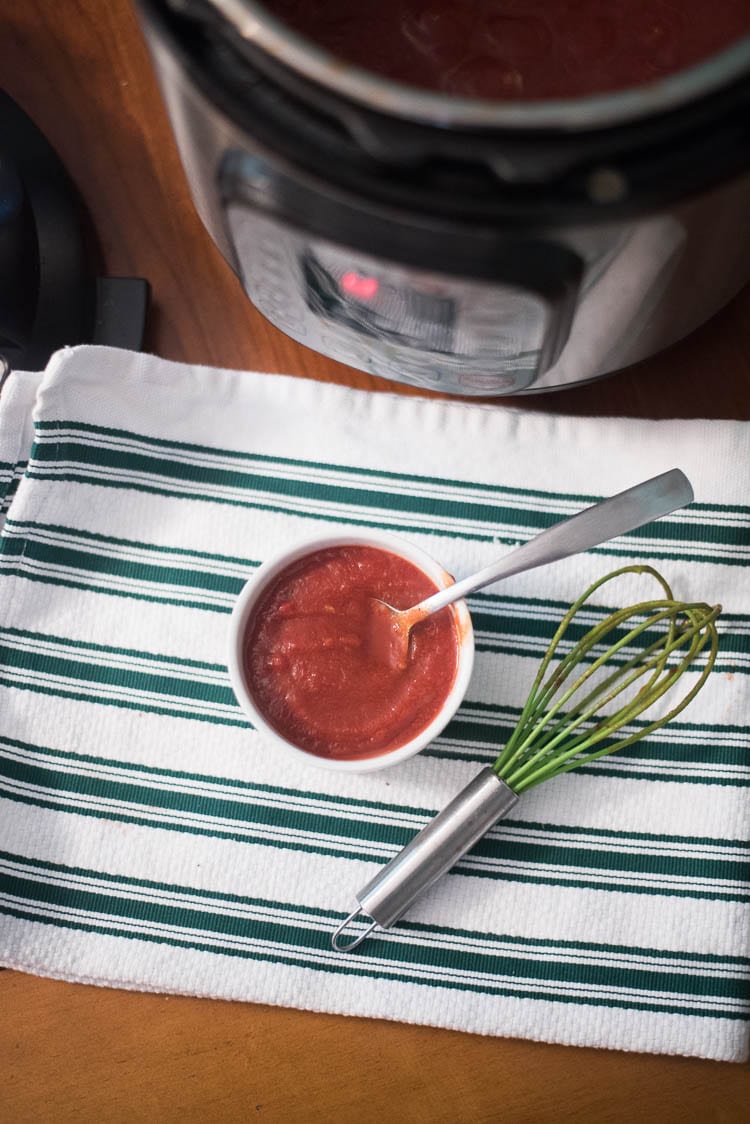 This is a sponsored conversation written by me on behalf of Young's Seafood. The opinions and text are all mine.
I am actually really, really excited to share this recipe with you – I don't even know why. Maybe it's because we love ketchup in our house, but I like being able to use homemade when I can?! This is seriously the easiest way to make homemade ketchup! So first off…let's talk about my relationship with fish. It's one of those things my mom would make maybe once a month, and I always dreaded it. Probably because it was supposed to be good for me (and who wants something like that as a grumpy teenager).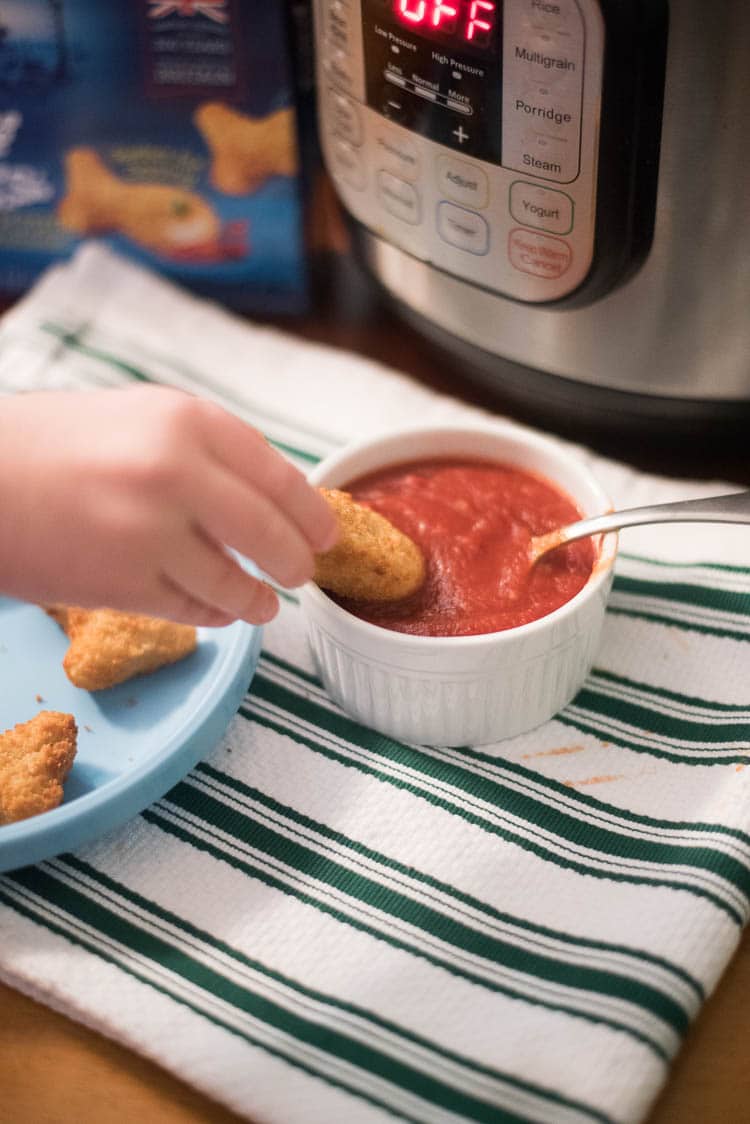 However, I always ended up eating it, and liking it…until the next time she would make it. I would never willingly choose fish…but then I realized not all fish tastes, for lack of a better term, fishy. Whenever we go to my in laws house, they serve some kind of fish…and I always really like it. It's always lightly breaded, seasoned well, and it tastes delicious. So I recently started buying breaded fish and fish sticks, and I really enjoy them. When I was asked to try out Young's Seafood, I couldn't wait! My local Walmart carried a few items from their line, so I grabbed the Traditional British Crispy Battered Cod Fillet & Chips and the Flipper Dippers for dinner the other night. I decided to try and make my own ketchup in my Instant Pot to go with it! It was so easy to make, and we all loved being able to dip our yummy fish and fries in them.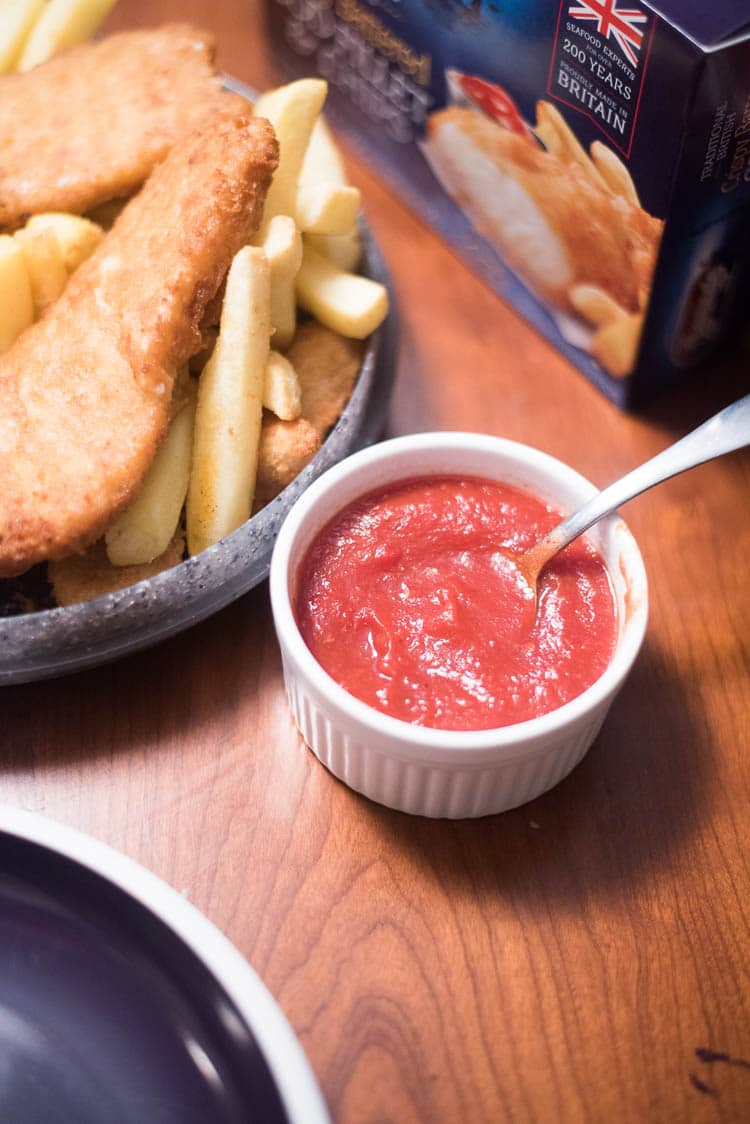 I absolutely LOVED how crispy the battered cod was on the outside and nice and moist on the inside. I
felt
like they were just as fresh as getting them at a restaurant! I made it with my Air Fryer, and it was cooked to perfection (watch for a tutorial for that soon!)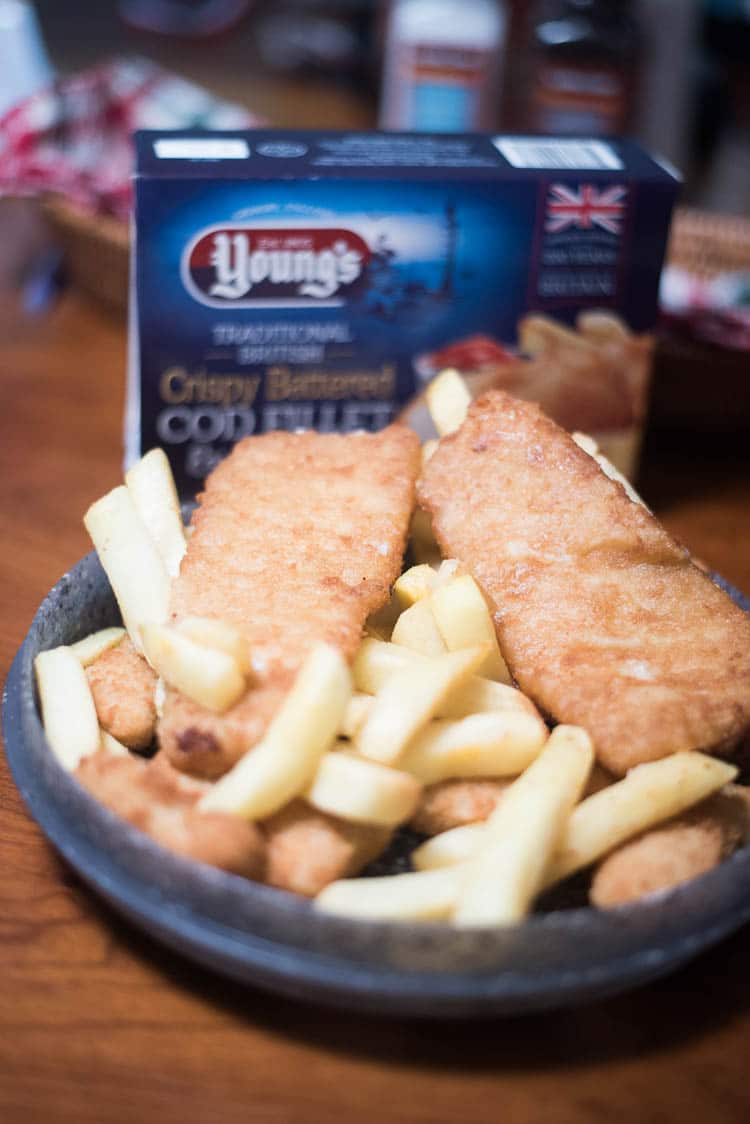 I really liked the flipper dippers. They are brilliant! It's a great way to get your child to eat fish – especially if they are more hesitant about it. They are made of fish and potatoes, so it's kind of like a fish french fry…and the fishy taste is very mild.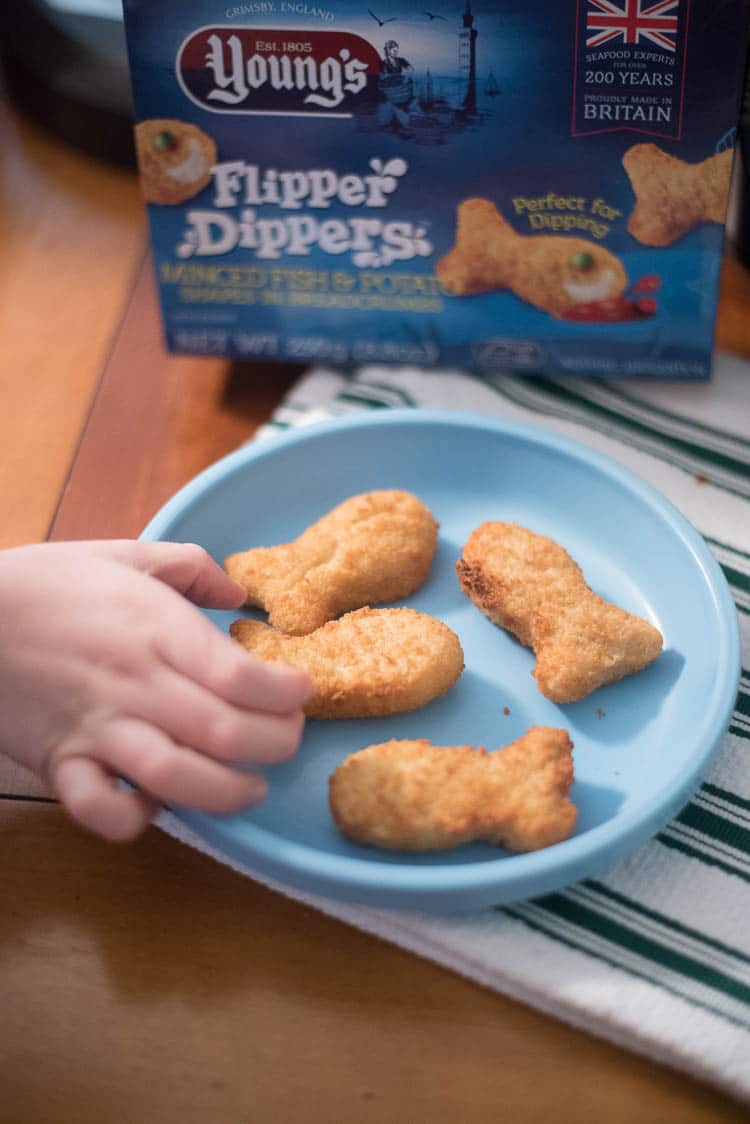 Young's Seafood is now available Walmart and Sam's Club stores. I highly recommend them. They are the number one seafood brand in the U.K., and if there is one place that knows something about Fish and Chips…it's definitely the U.K. My boys really enjoyed eating the Flipper Dippers. They thought they were so fun to dip in the ketchup!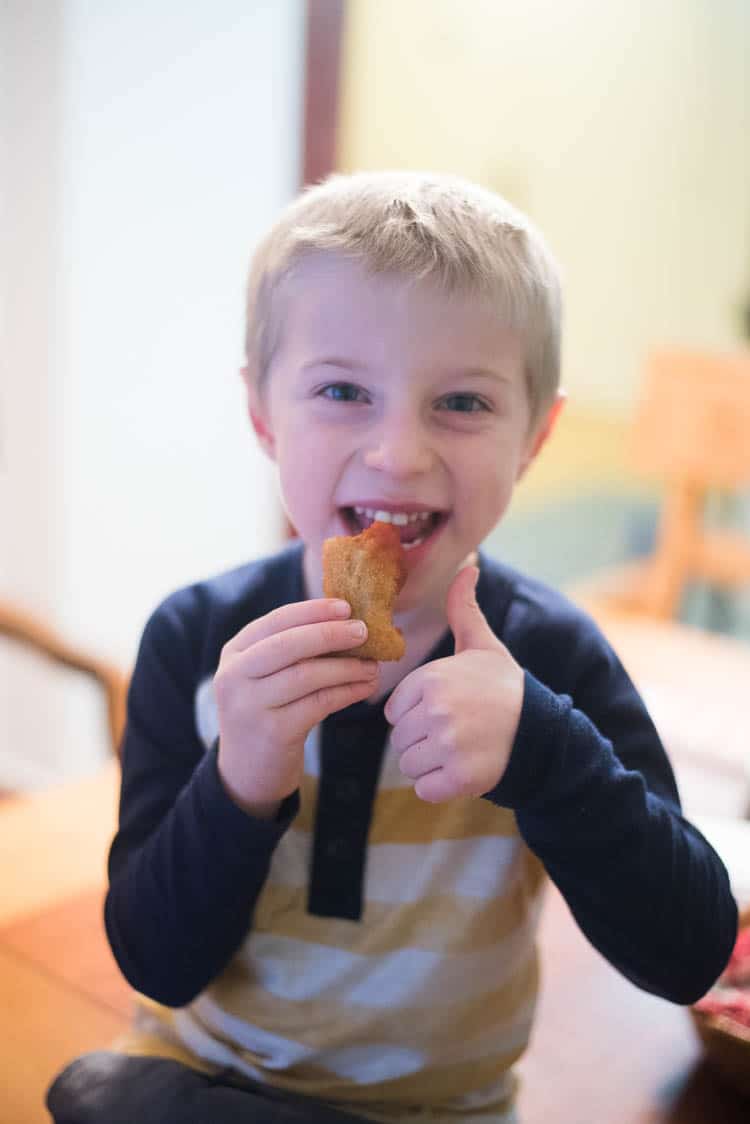 So now for the pressure cooker ketchup recipe! This is a very delicious recipe, and it doesn't take hardly anytime at all. I much prefer the taste over store bought ketchup.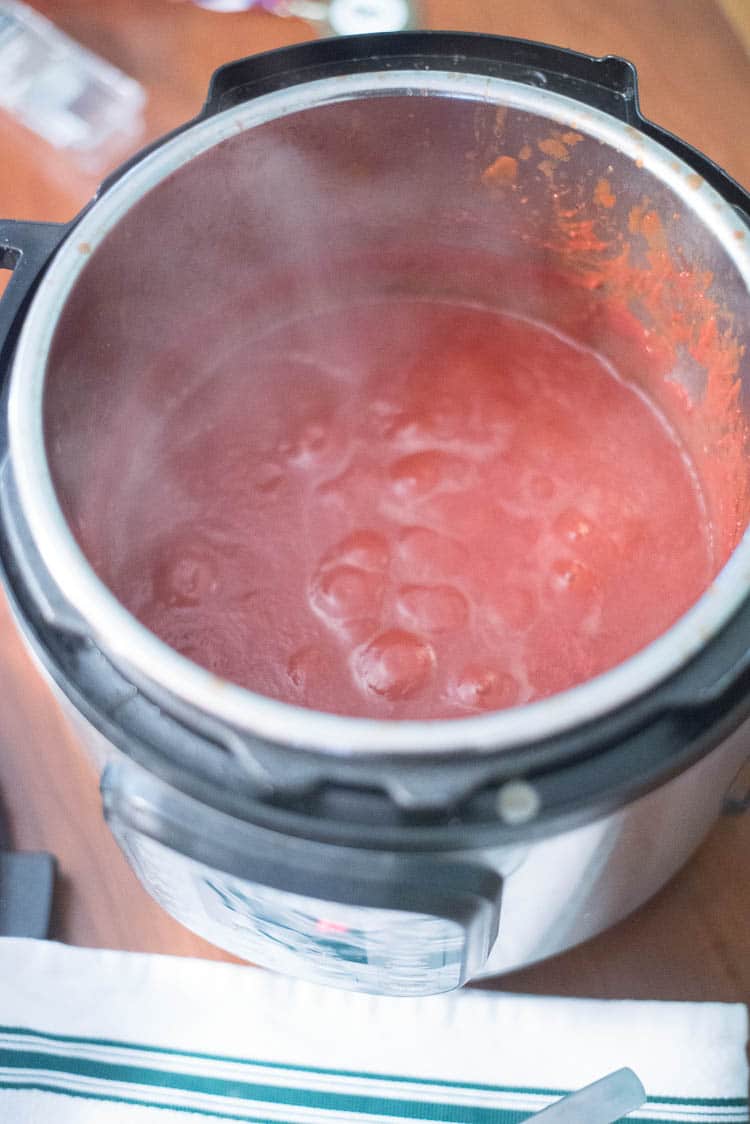 Some people make ketchup with fresh tomatoes or tomato paste, but I think this is the perfect recipe. I used crushed tomatoes, and it worked really well.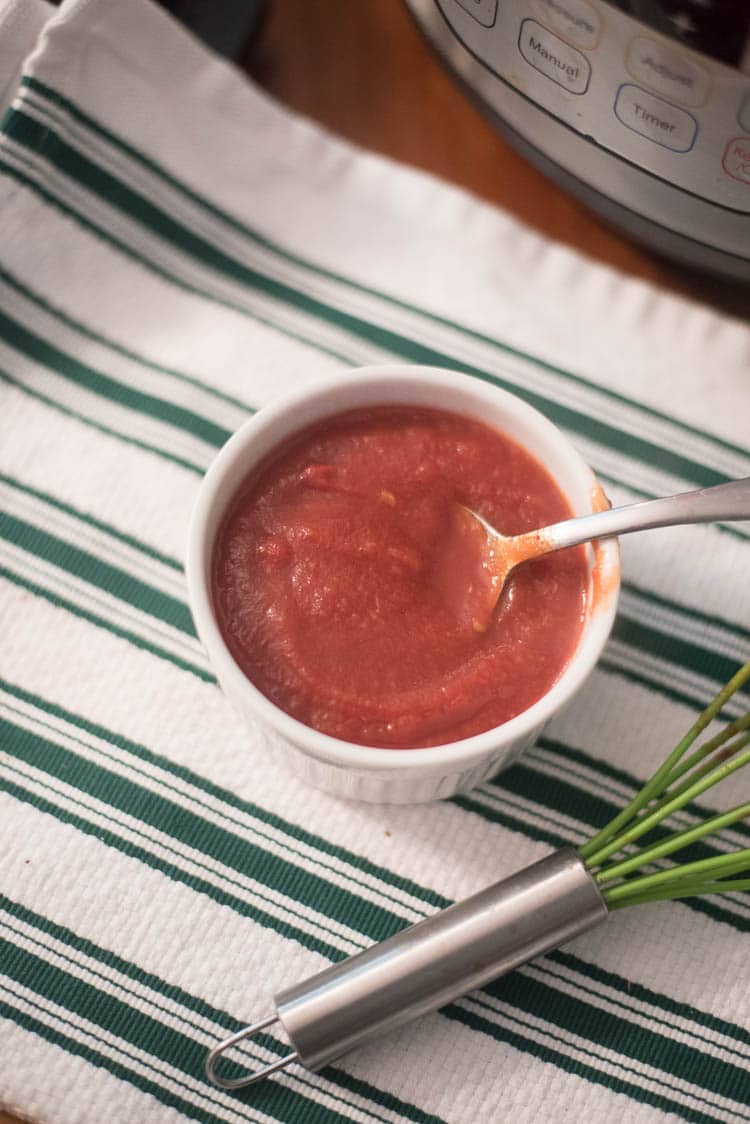 Homemade Ketchup Recipe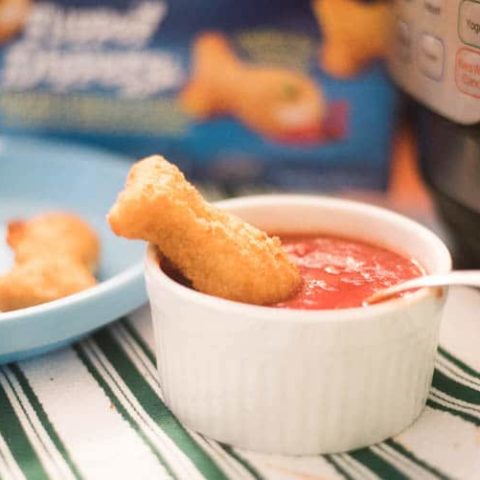 Instant Pot Ketchup Recipe
Ingredients
2 28 ounces cans of crushed tomaatoes
1/4 cup water
1/2 cup distilled white vinegar
1/2 cup white sugar
1 teaspoon black pepper
1/2 Tablespoon onion powder
1 teaspoon sea salt
1/2 tablespoon garlic powder
1/2 teasppon cayenne pepper
Instructions
Add all ingredients to your Instant Pot/pressure cooker pot. Stir to combine seasonings.
Put lid on, put the valve to seal, and set the pressure to manual high for eight minutes.
When the timer reaches zero, quick pressure release all the pressure.
Stir the sauce, and then using an immersion blender, blend until smooth. If you don't have an immersion blender, you can put the sauce into a regular blender (be careful, because it will be very hot!)
Once it's blended, put the Instant Pot onto low saute and let it reduce for about 20 minutes, stirring occasionally.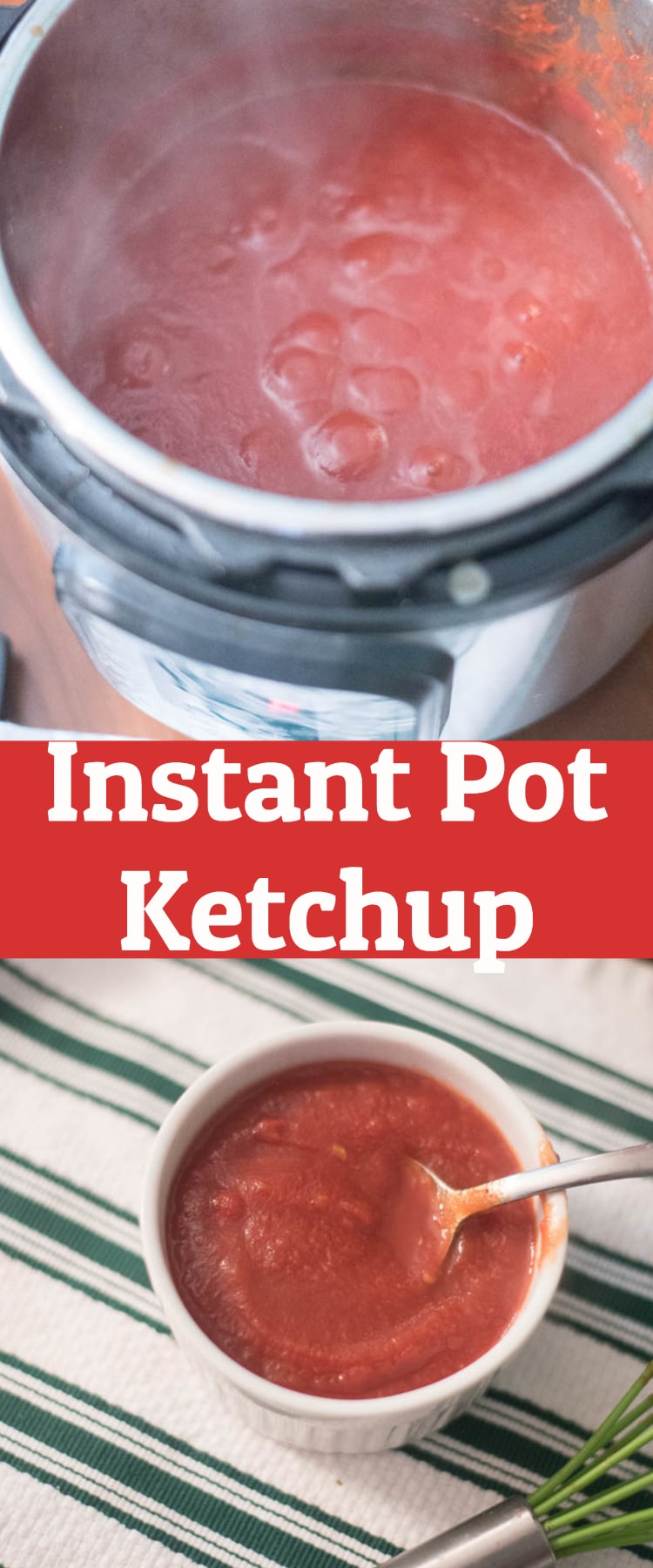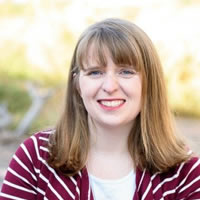 Katie is a Colorado-native, BYU graduated, and most importantly, wife to one and mother to three beautiful boys. She is passionate about sharing her experiences with others – especially about pregnancy, breastfeeding, cooking, and crafts. She is an International Board Certified Lactation Consultant. She loves spending time with her family and helping others find joy in family life.