Not sure what kind of peaches to buy? Wondering how to easily peel your peaches? Need some delicious recipes? This post will help you learn all you need to know!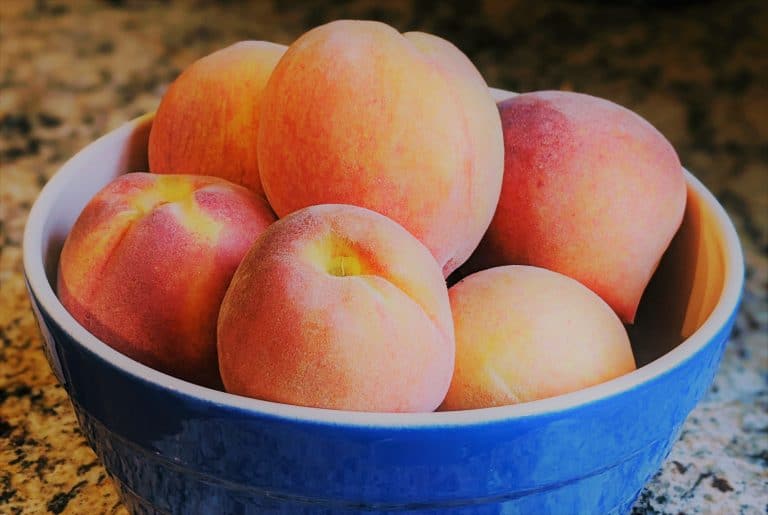 I absolutely love fresh peaches, and now that my kids are getting older, it's becoming a tradition to pick them at our local orchard, the Shuler Peach Company, a few times each summer.
They grow the biggest, most beautiful, and most delicious peaches I have ever seen. If you have the chance to pick peaches right off the tree, you should take it! There is nothing better than peaches that ripen on the tree, picked right when you're ready to eat them.
Peaches are one of the best parts of summertime. I love to buy them in bulk and eat as many as I can in a dozen different ways, and then freeze or can whatever we can't eat in a week. Once you know how to select, peel, and prepare them, you'll be able to enjoy fresh peaches all year round.
What is the difference between cling and freestone peaches?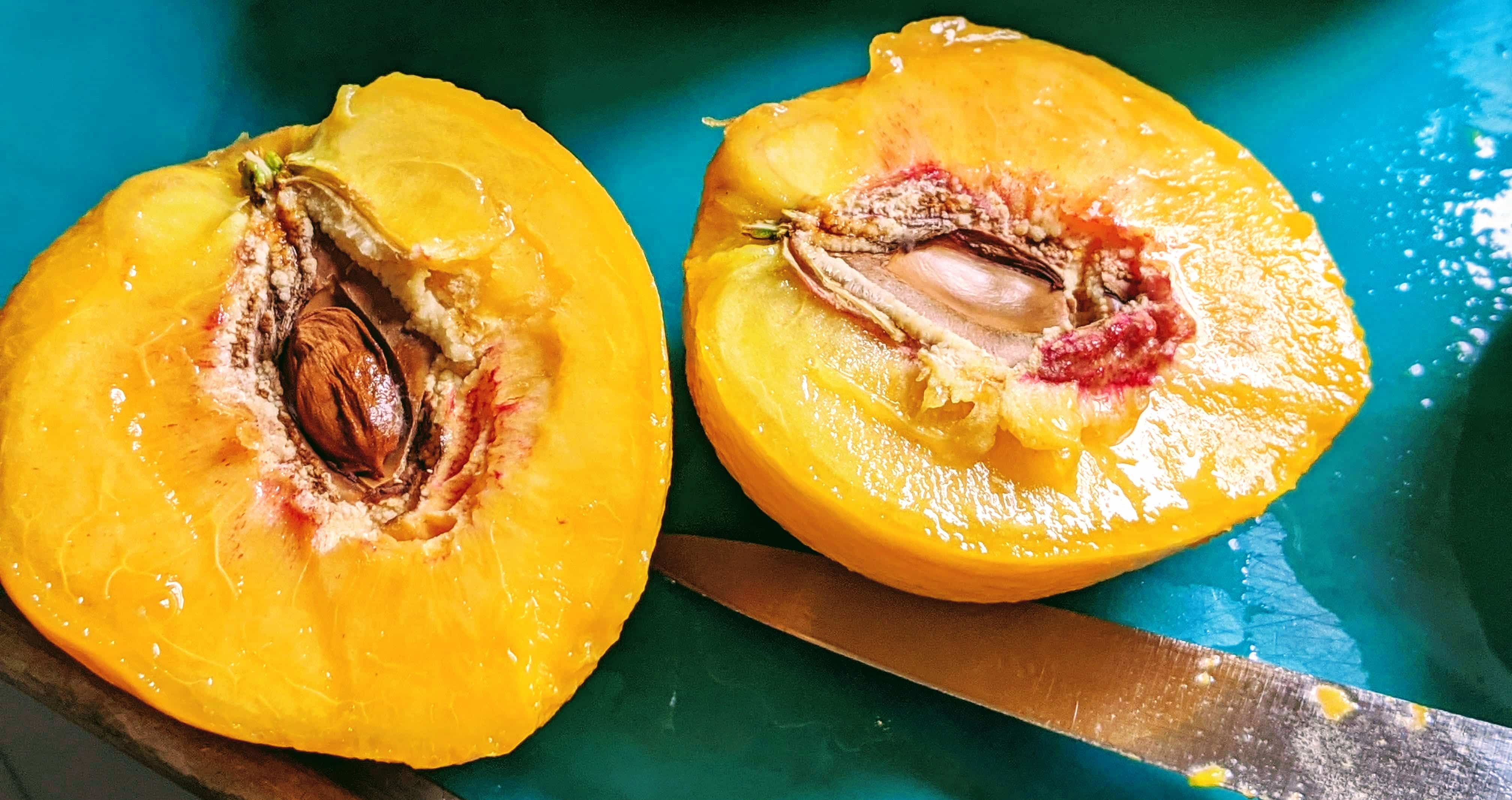 There are two main types of peaches, clingstone and freestone. The names refer to the way the pit, or stone, holds onto the fruit of the peach. Clingstone, like the name implies, have pits that cling to the flesh of the fruit.
They are known for a wonderful flavor, especially sweet and juicy. These are used in commercial products, like canned peaches and peach desserts, but aren't commonly sold in the produce section at stores.
Freestone peaches are generally larger and, as their name describes, have a pit that comes loose from the peach easily. These are the peaches commonly available in supermarkets.
If you have the chance to buy clingstone peaches, at an orchard or farmers market, they are wonderful for canning. They ripen earlier in the year than freestone, so start looking for them in May, until July or August.
Freestone peaches, which are more commonly available, are still absolutely wonderful for whatever you hope to do with peaches, so don't worry if you can't get clingstone. They ripen later in May and their season lasts through October, depending on where they're grown.
Should I buy white or yellow peaches?
In addition to freestone and clingstone peaches, there are also two colors. White and yellow peaches are commonly found in marketplaces and farmers markets.
The novelty of white peaches, which have a white, pink flesh, are fun, and they have a great texture, and slightly sweeter taste. They are wonderful for snacking, desserts, and canning.
If you come across ripe white peaches, why not get some and make a dessert or dish that shows off their pinky-white flesh?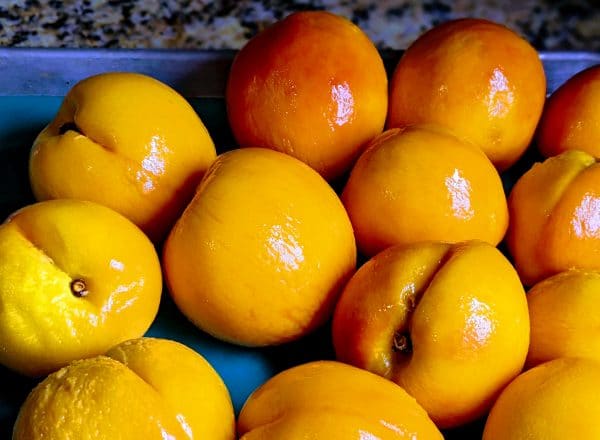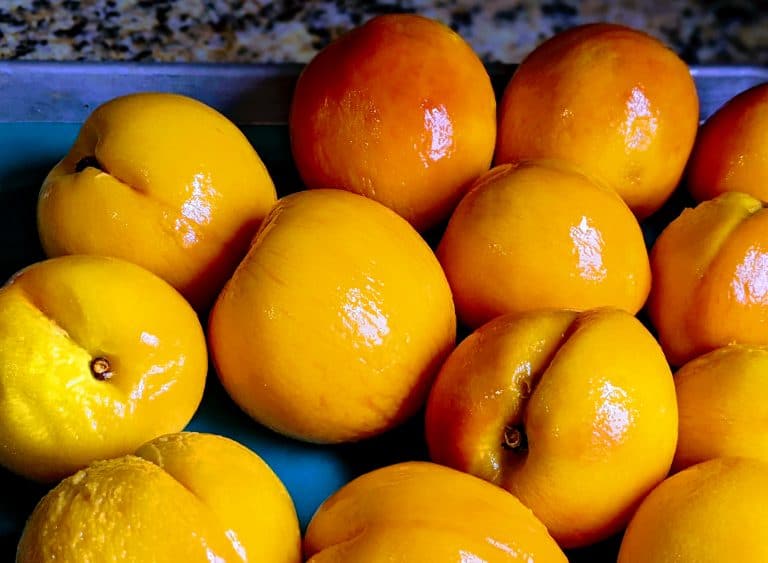 Yellow peaches, the more commonly found peaches, are also wonderful for fresh eating, desserts, and canning, so when you're looking for peaches, these are a great option to snatch up.
What's the best way of peeling them?
If you're just eating a peach, or making a small dessert, peeling them conventionally with a knife is a good way to go. But if you are doing a larger batch of peaches, blanching them is faster, cleaner, easier, and results in a really beautifully smooth peeled peach.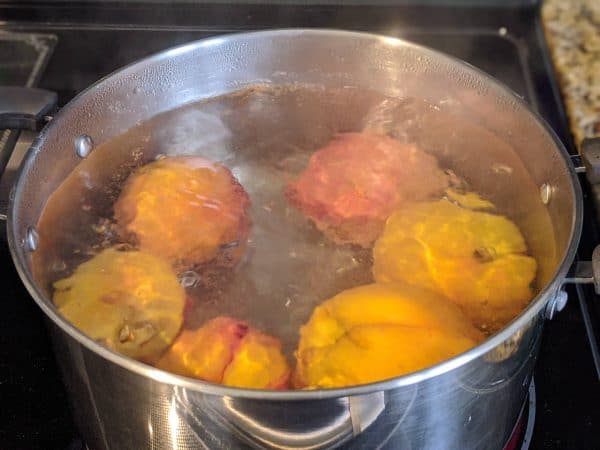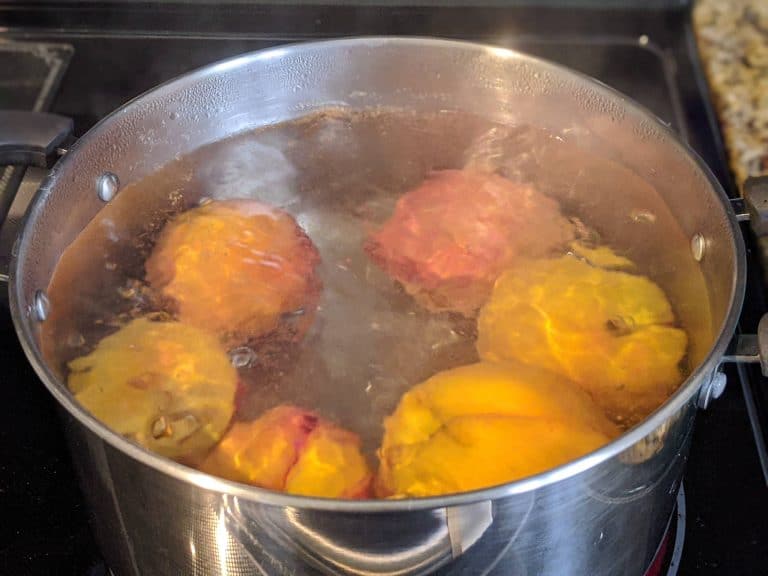 To blanch the peaches, fill a large pot halfway with water and bring it to a boil on high heat. While the water is beginning to boil, prepare the ice bath. Fill a large bowl with cold water and a large amount of ice. Leave three or more inches at the top so it doesn't overflow when you add the peaches.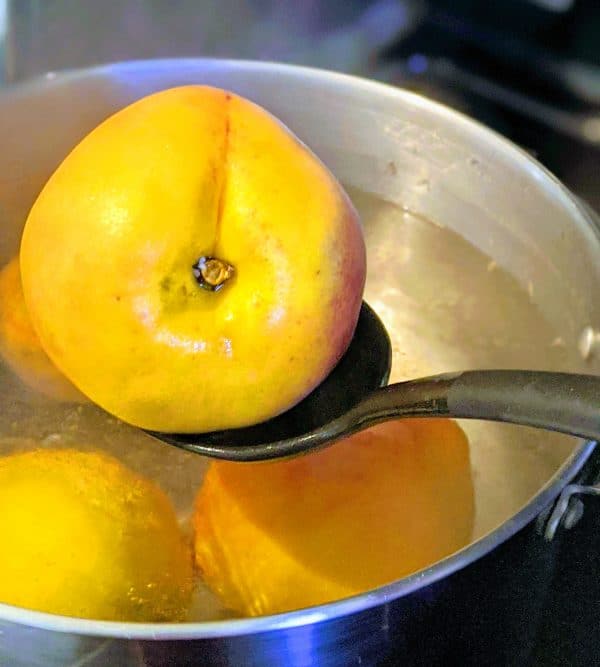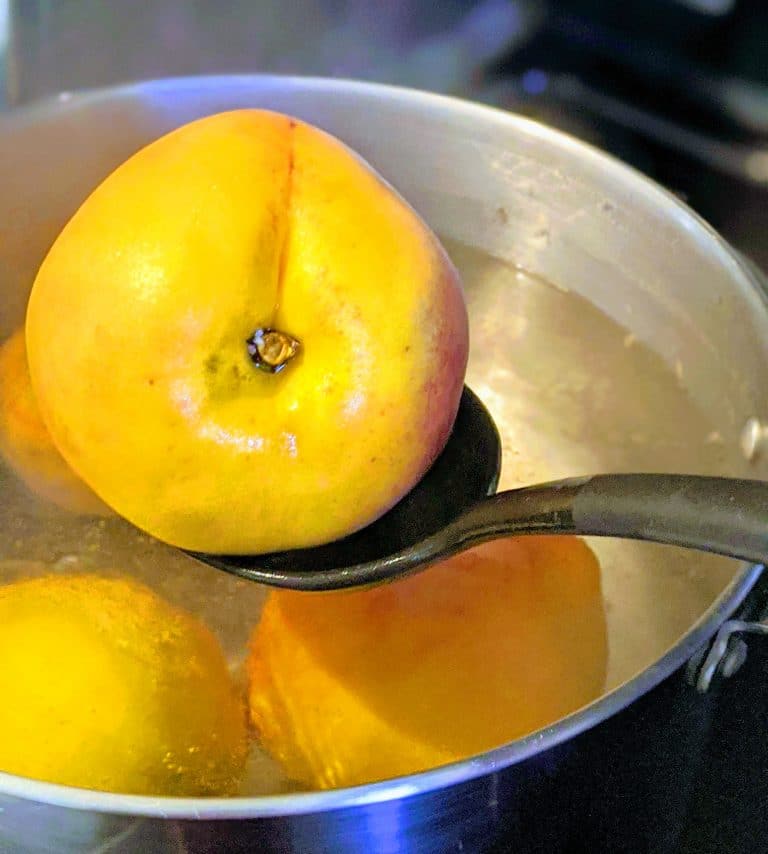 When the water is boiling, add four or five peaches to the pot and let them sit for sixty seconds. Do not leave them in longer, or the peaches will start to cook. Scoop the peaches out of the water and place them in the water bath, where they can cool. They should rest in the bath for at least two minutes, but can stay longer if needed.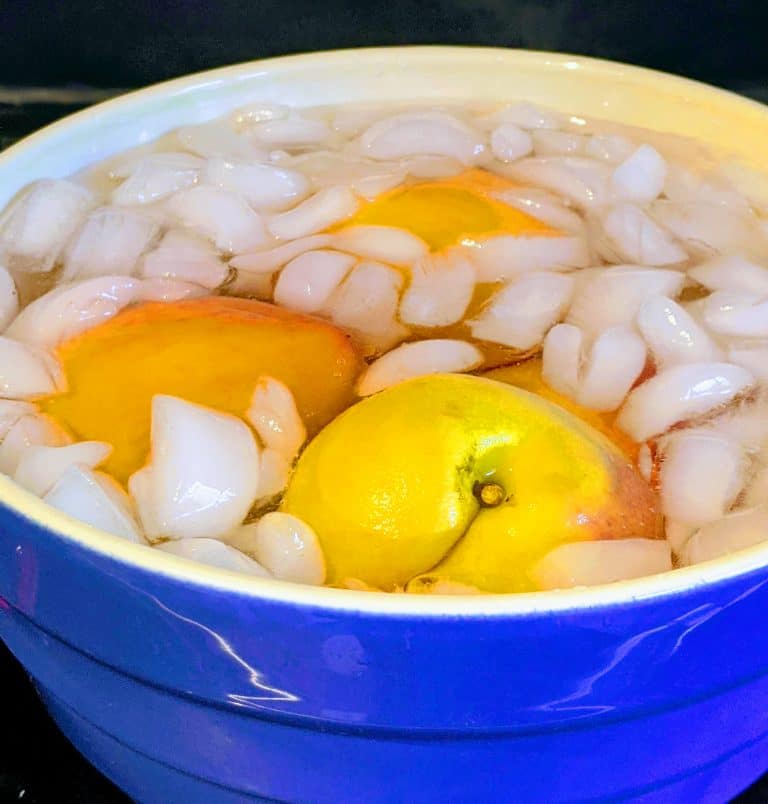 Peaches that have been blanched will often begin to peel themselves. The skin tears, and you can use a knife to gently peel the skin back, leaving a beautiful peach. Sometimes, the skin will be a little more difficult to peel; this is not a bad thing, but might have happened because the peach was a little less ripe than you thought, or needed a little more time in the hot water. However, it's better to just peel the fruit by hand because putting it back in the water will start to cook the peach, which you want to avoid.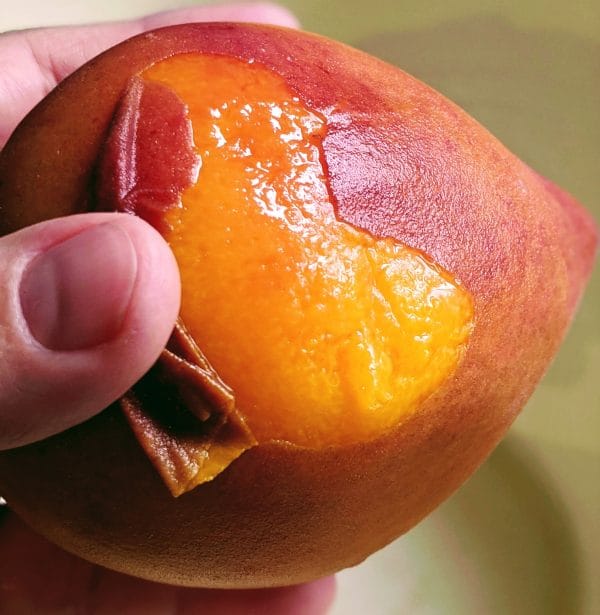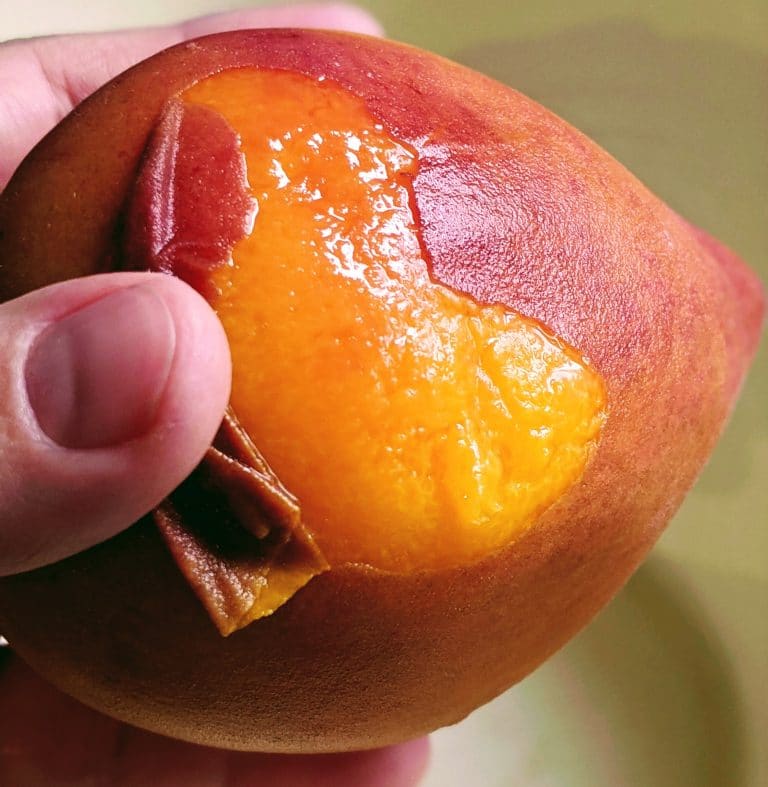 Can I freeze or can these peaches?
Preserving fruit for a later date is a wonderful way to save the best parts of summer for whenever you want. You don't have to be an expert canner to make this happen. All you need is a good freezer rated storage bag. Be sure to use a freezer bag, not just a regular bag, as they are thicker and have a better seal on the top. This will keep the fruit fresh for longer, and reduce the chance of a spill or leak.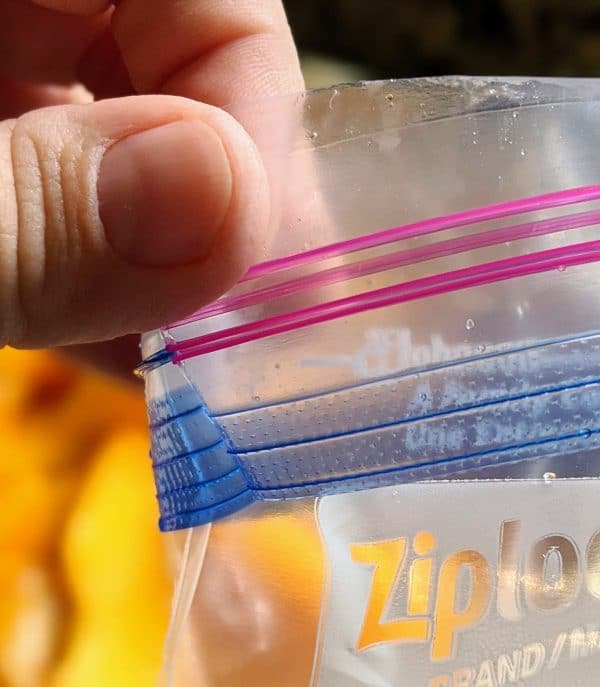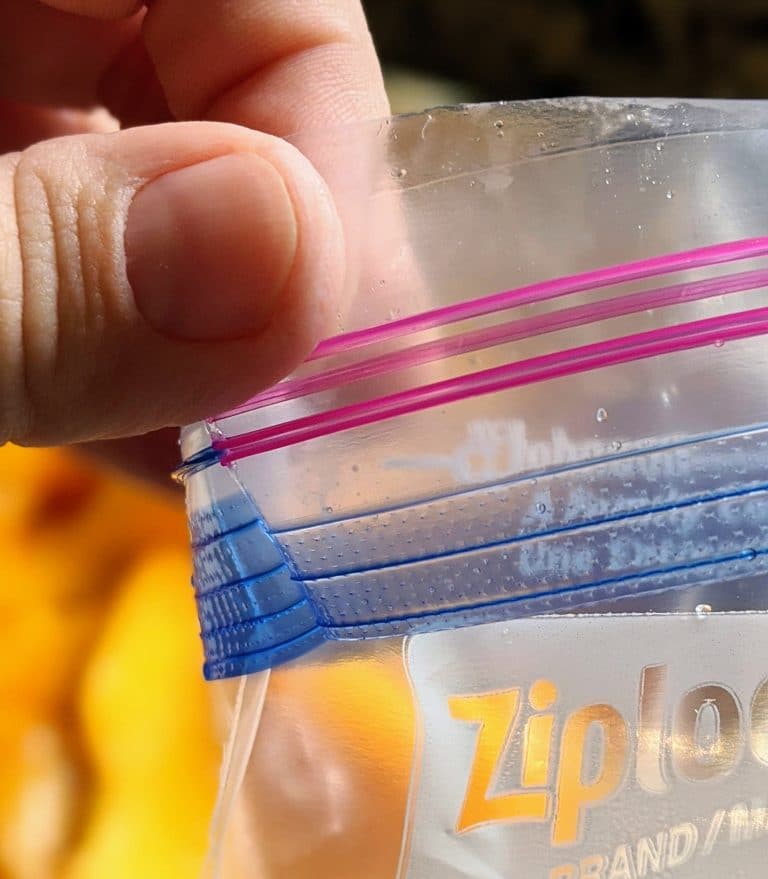 To freeze peaches, take the peeled fruit and slice them into thin or thick slices or chunks. As long as you're consistent, it doesn't matter, though thin slices will begin to freezer burn sooner. When you have finished slicing them, put them in pre-labeled bags and push out all the air from the bag. Then place them in the freezer on a flat, smooth surface. Once they've frozen, you can reposition the bags to wherever needed.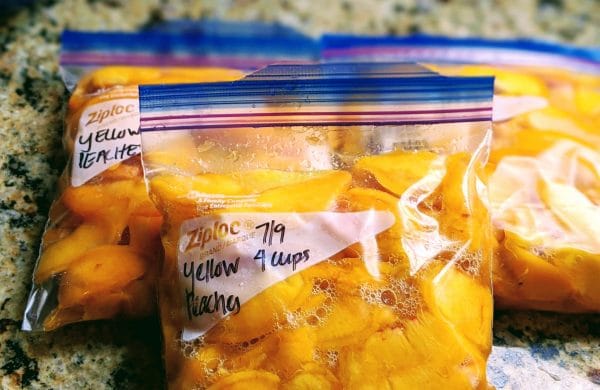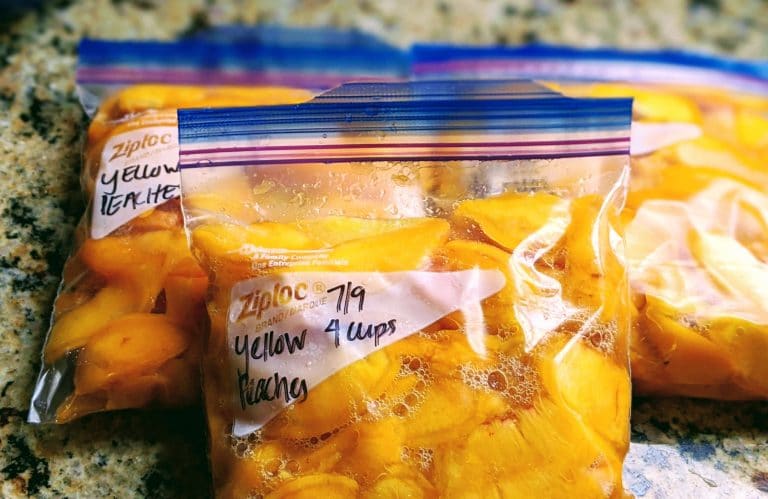 Some people prefer to toss their fruit with white sugar and let it sit for 20-30 minutes. This brings out the juices, which can be drained or frozen along with the peaches. The juice provides added protection against freezer burn, and has great flavor. I prefer not to add sugar to the peaches because I may not want them extra sweet when I use them later.
Peaches will stay fresh in the freezer for six months. When you pull them out to be used, thaw them in advance in the fridge or on the counter; don't thaw them in the microwave. The bag may bust, and it will alter the texture and color of the peaches.
What can I make with peaches?
Eating peaches over the sink is great, but there are so many other things you can do with peaches. Here are some suggestions for easy, tasty, and fun recipes.