With the weather being warm, there's no better way to cool off than with a refreshing glass of freshly squeeze strawberry lemonade! This delicious homemade strawberry lemonade recipe is easy and super yummy (not to mention pretty!)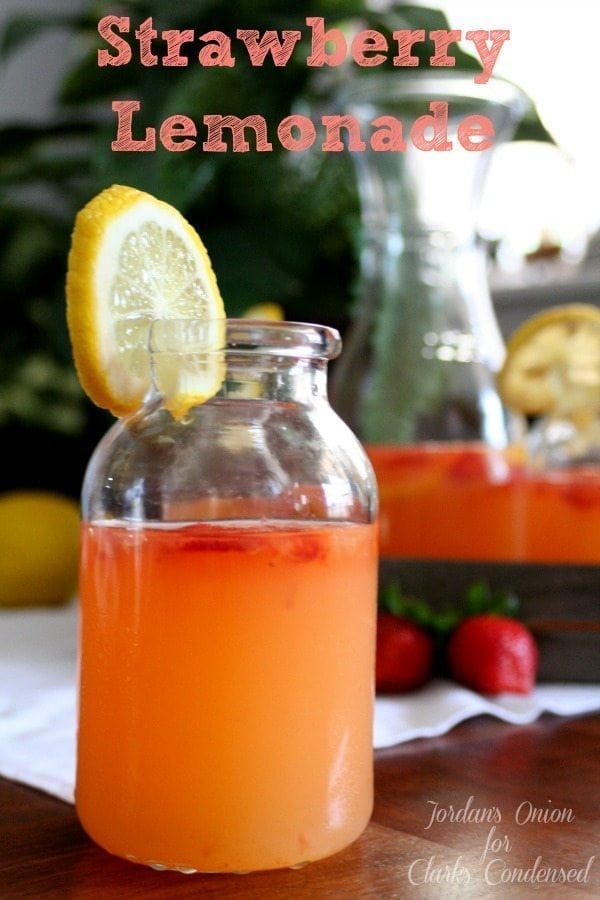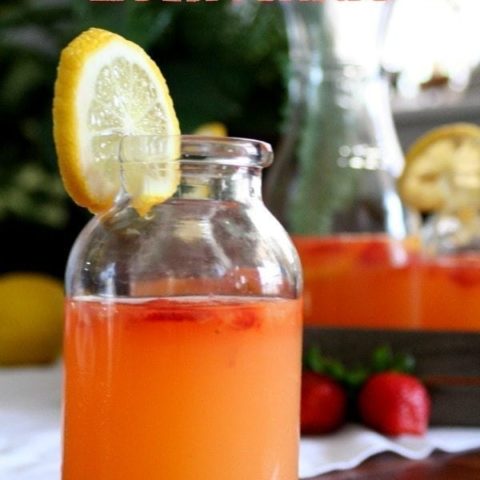 Strawberry Lemonade
Ingredients
1 cup sugar
1/2 cup freshly squeezed lemon juice, about 3-4 large lemons
1/2 cup sliced strawberries
water
Instructions
In a gallon sized container, add the sugar and lemon juice.
Fill the rest of the container with cold water.
Stir the lemonade until all of the sugar is dissolved.
Add the sliced strawberries and refrigerate for at least one hour to allow the flavors to incorporate.
(optional) Whisk the lemonade to break the strawberries up into little pieces.
Serve over ice.
Hello again! Jordan here, and today I'm sharing my recipe for strawberry lemonade.  I love fresh squeezed lemonade, especially in the summer.  It's pretty much summer in a glass, don't you think?  So when you add juicy, ripe strawberries into the picture it's practically impossible to not enjoy a serving without a smile on your face.
Freshly squeezed lemon juice is key for this delicious lemonade.   I can always tell the difference between artificial and freshly squeezed lemonade.  In fact, I won't even purposely drink artificial lemonade – I can't stand it.  And I actually don't mix up fresh juice that often anymore.  That's probably why I feel that this strawberry lemonade is such a treat.
I lucked out with getting perfectly ripe strawberries for my lemonade.  Here's a tip: get smaller strawberries that are deep red for super juicy sweet strawberries.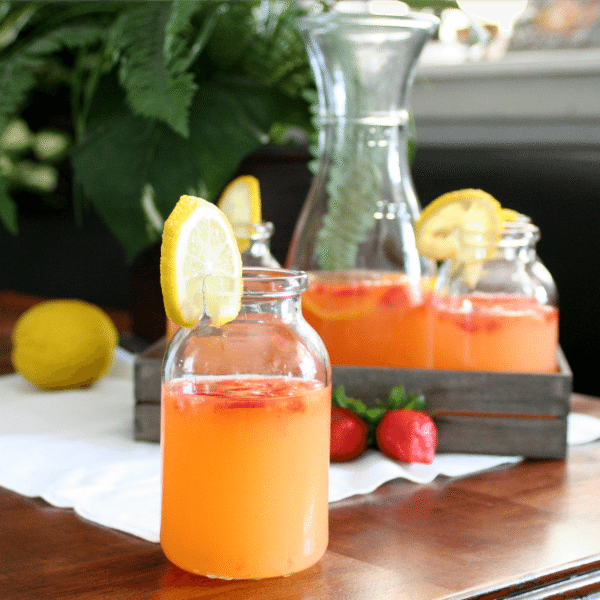 After I squeeze my lemons and mix up the juice with sugar and water, all I do is add the sliced strawberries.  It only takes about an hour in the refrigerator for the strawberries to infuse their flavor with the lemonade.  After the strawberries have been soaking for awhile, I like to mix up the lemonade some more with a whisk to break up the strawberry slices.  I love having the little bits of strawberry in each serving.
For real, Summer in a glass!  This is one those indulgences you don't need to feel guilty about (but you might because it is so goooood.)    Plus,  it's another one of those simple and easy recipes that I am so fond of.
Enjoy the sunshine and I'll see you again next month!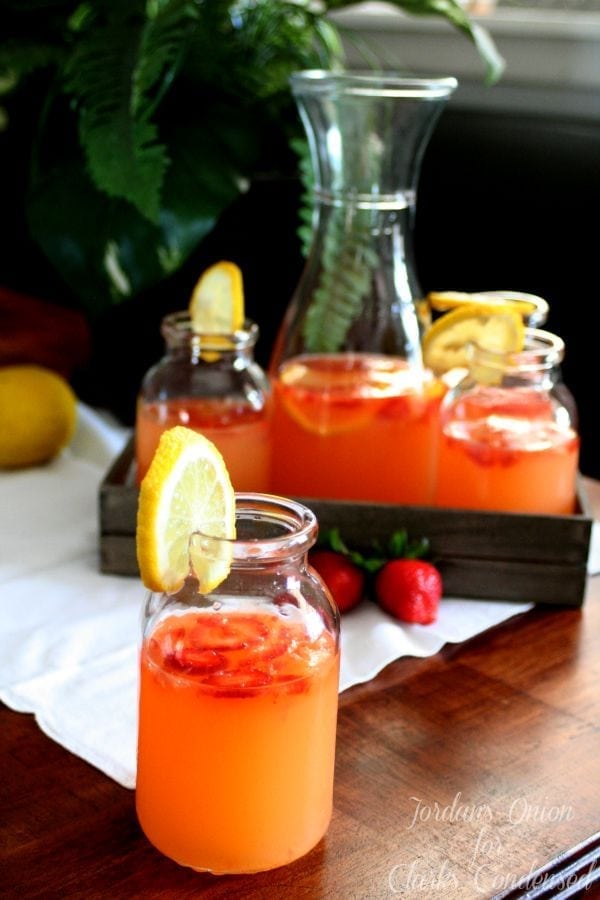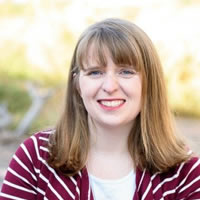 Katie is a Colorado-native, BYU graduated, and most importantly, wife to one and mother to three beautiful boys. She is passionate about sharing her experiences with others – especially about pregnancy, breastfeeding, cooking, and crafts. She is an International Board Certified Lactation Consultant. She loves spending time with her family and helping others find joy in family life.