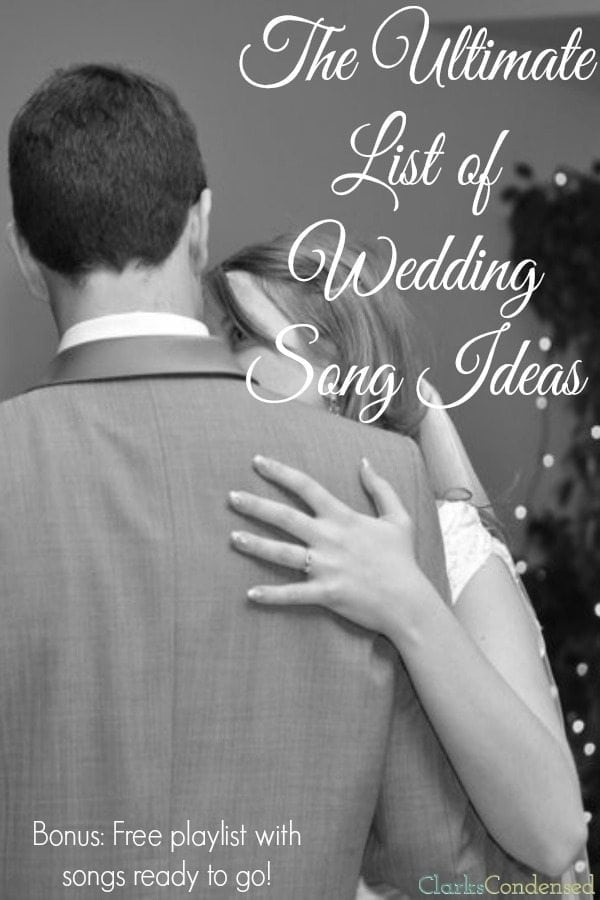 One of my favorite parts of planning our reception (arguably), was planning the songs that would be played at the reception. I have always loved music from the time I was little, and, a little-known fact is, I love dancing! Now, that doesn't mean I'm any good at dancing (if you've ever gone to Zumba with me, you'd wholeheartedly agree), but I really enjoy dancing and singing! In fact, if you were a fly on the wall at our house, you'd see a lot of dancing and singing going on most of the time!
Anyways, I put a lot of time into finding the perfect songs for our wedding reception, and I was so happy when people actually danced! We didn't have any alcohol at our reception, so even being completely aware of what they were doing, everyone really let loose a little bit. Quite a few people told me it was one of the most fun receptions they had been to in a long time, and I was happy to hear that. Sometimes I'm a little sad I don't have more weddings to go to, because I don't as many places to dance.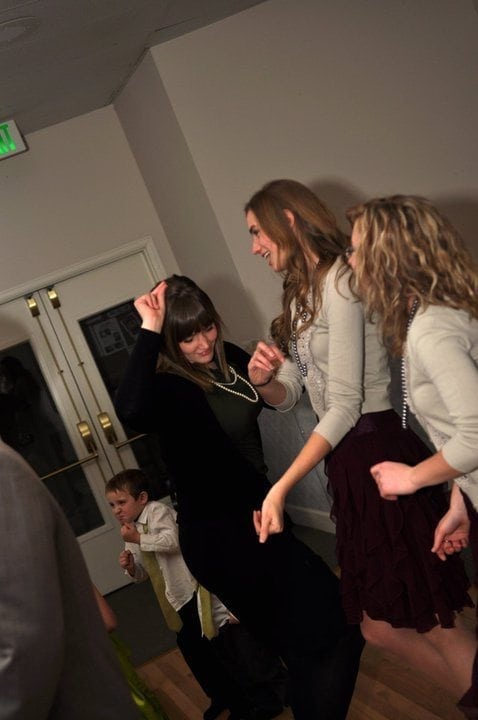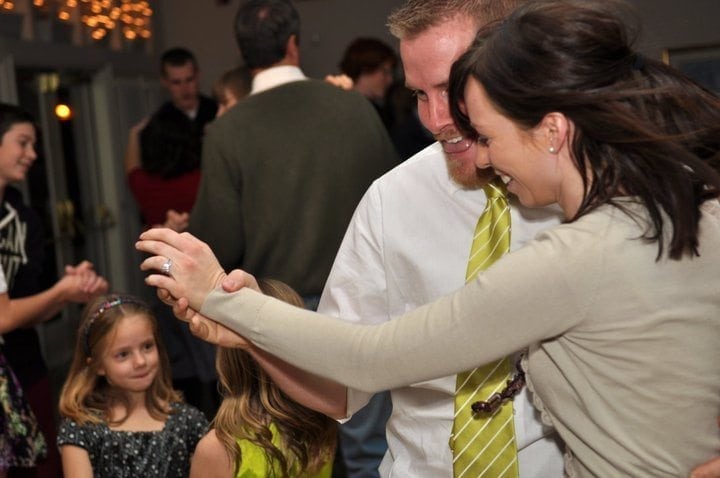 Even though we've been married for about three and a half year, I still love listening to "wedding" songs. I thought it would be fun to compile a list of songs that I think would be perfect for any wedding reception. I tried to include a nice variety (slow songs, fast songs, mother and son/father and daughter songs), but there was no way I could include every song out there, so it does reflect my taste a bit. I had a lot of fun putting this together though — Forrest just came in my office and said, "I love this little Karaoke session you have going on," because, of course, I'm singing along like no one's listening (because they aren't, except for Forrest.)
Oh, and sorry, you won't find any YMCA or Cha cha slide on this playlist. I really don't like those songs!
Here is the playlist of the songs — you can listen to them right here, or you can go to Grooveshark to listen to it
UPDATE: The website I created the playlist on no longer exists. I have linked to almost all of the songs on Amazon, where you can listen to a preview. Most of the songs are available for 59 cents up to $1.49. If you are a Prime member, you can even get many of these songs for free. You can get a free 30 day trial here!
Slow Wedding Songs
All of Me by John Legend (my current favorite song)
God Gave Me You by Blake Shelton
A Thousand Years by Christina Perri
When You Love Someone by Bryan Adams
Never Stop (wedding version) by Safetysuit
Bless the Broken Road by Rascal Flatts (the song we danced to!)
Are You Gonna Kiss Me Or Not by Thompson Square
I'd Rather Be With You Joshua Radin
Rest of My Life by By Bruno Mars
For You I Will by Teddy Geiger
The Way You Look Tonight by Frank Sinatra or Michael Buble
First Day of My Life by Bright Eyes
Livin' Our Love Song by Jason Michael Carrol
If I Didn't Have You by  Thompson Square
You Can't Hide Beautiful by Aaron Lines
Come What May from Moulin Rouge
Feels Like Home by Chantel Kreviazuk
Wedding Dress by Matt Nathanson
The Greatest Story Ever Told by Oliver James
When You Say You Love Me by Josh Groban
If I Should Fall Behind by Faith Hill
I Cross My Heart by George Straight
Lost in this Moment by Big and Rich
At The Beginning by Donna Lewis
Faster Wedding Songs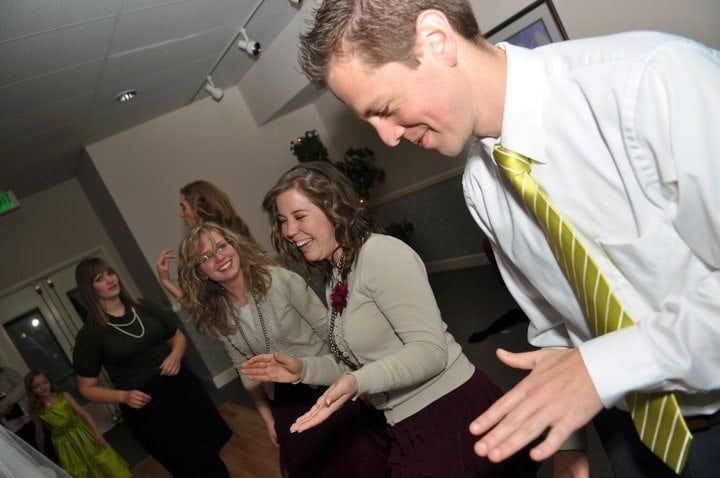 Fallin' for You by Colbie Caillat
Just the Way You Are by Bruno Mars
You and I by  Ingrid Michaelson
Kiss the Girl from Little Mermaid
Can't Help Falling in Love With You by Ingrid Michaelson
Better Together by Jack Johnson (Hawaiian version is my favorite!)
You Make My Dreams by Hall & Oates
You're the One That I Want from Grease
Rhythm of Love by Plain White T's
Accidentally in Love by  Counting Crows
Crazy Little Thing Called Love by Michael Buble
Carolina in my Mind by James Taylor
Single Ladies (for bouquet toss) by Beyonce
Brown Eyed Girl by Van Morrison
Don't Stop Believin' by Journey
I Gotta Feeling by Black Eyed Peas
Today Was a Fairy Tale by Taylor Swift
Mother and Son and Father and Daughter songs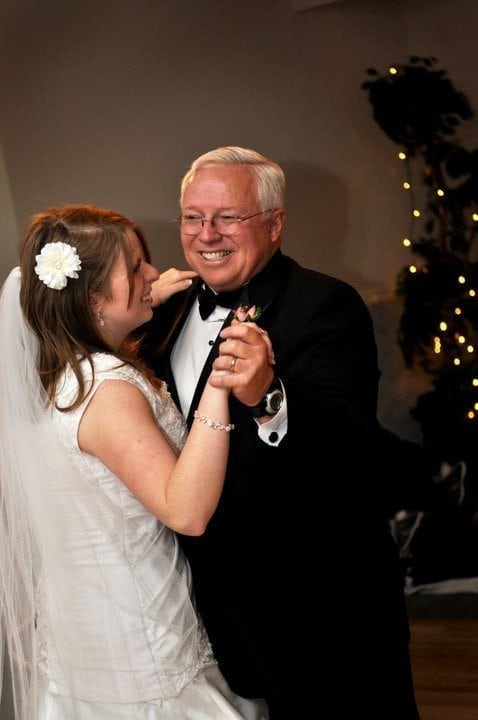 I Loved Her First by Heartland
Butterfly Kisses by Bob Carlisle
Because You Loved Me by Celine Dion
Wonderful Tonight by Eric Clapton
What a Wonderful World by Louis Armstrong
You Raise Me Up by Josh Groban
Stealing Cinderella by Chuck Wicks
It Won't Be Like This for Long by Darius Rucker
Daddy's Little Girl by Michael Buble
You'll Always Be My Little Girl by Steve Kirwan
Isn't She Lovely by Stevie Wonder
I Hope You Dance by LeAnne Womack
Well, that's it! I'm sure I missed lots (obviously — there's hundreds of thousands of songs out there!), but these are my favorite. What songs did you play at your wedding?